360-degree feedback
Reviews shouldn't be an once-yearly thing. Let employees review their peers, and be reviewed by them, all through the year. With peer review, managers can quickly gather insights about each member of the team. Also, if employees wish not to reveal their identity, they can choose to give anonymous feedback.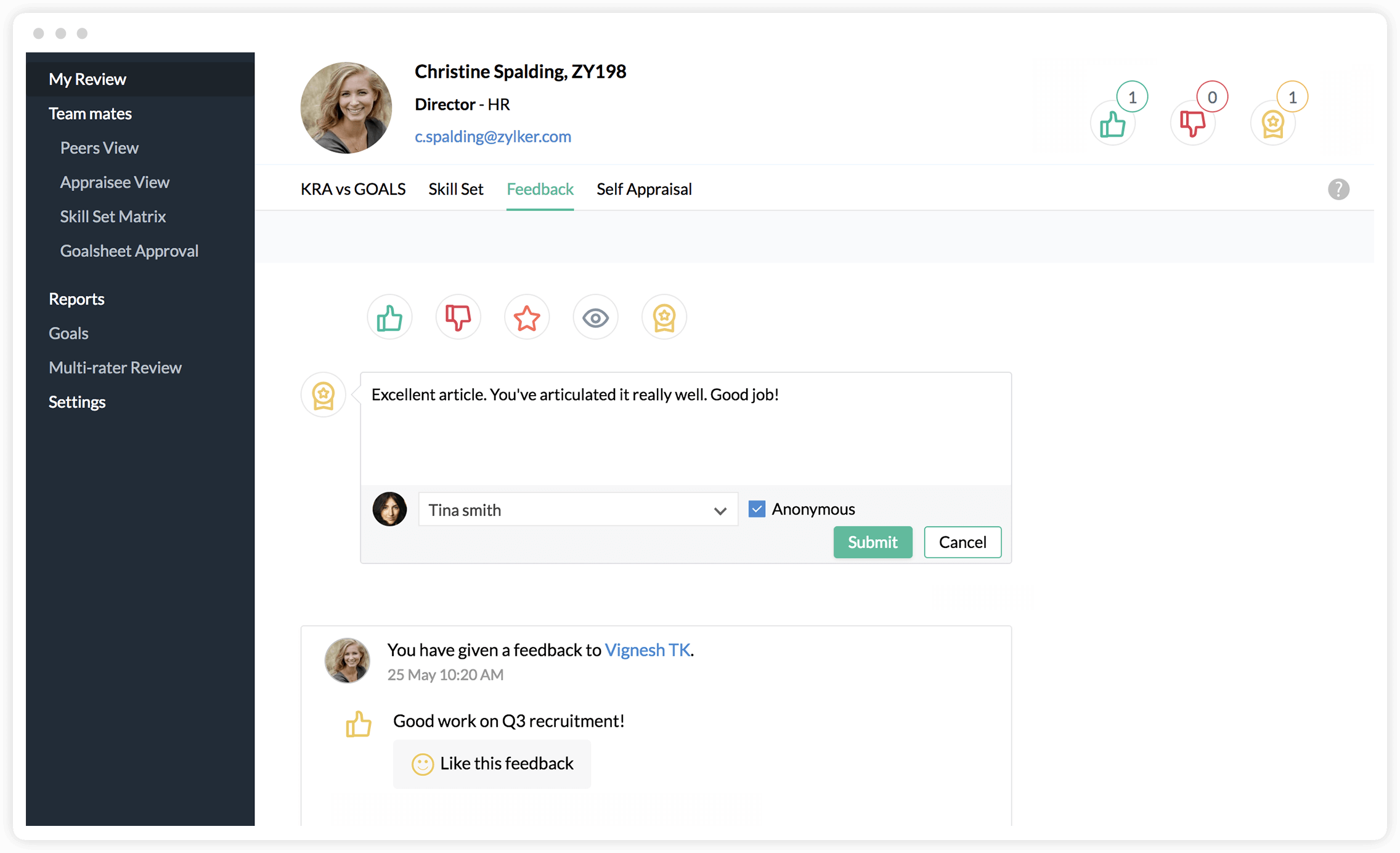 Get everyone's input
Employees work on a number of projects in a given year. Multi-rater feedback means that even people outside of the operating team can offer their perspective, giving reviewers better insight into the employee's skills and performance.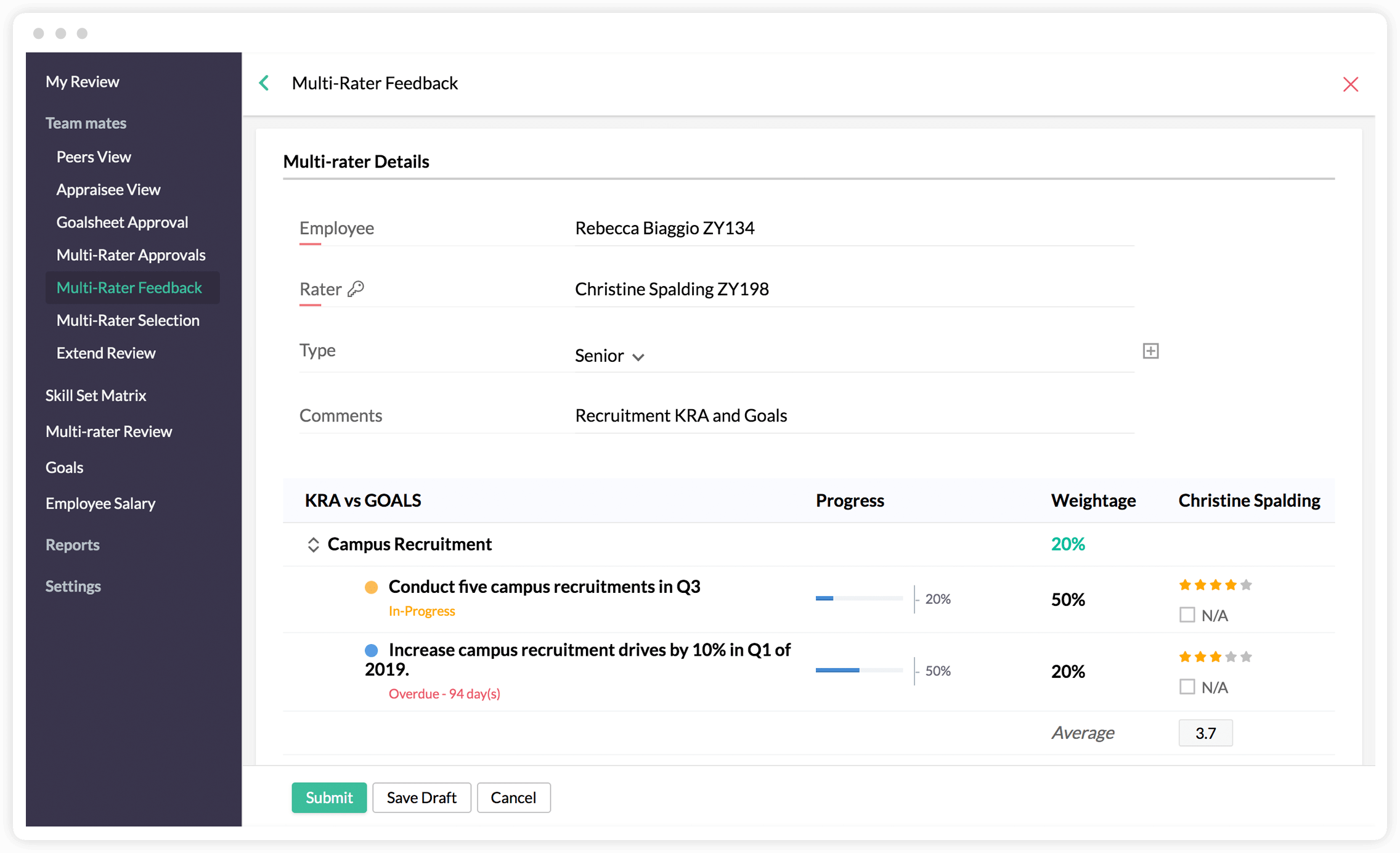 Set goals to achieve growth
Setting clear objectives helps motivate individuals and organizations to do their best. With Zoho People, employees, admins, or managers can set goals and track their progress. Employees can also get ratings from their managers about completed goals.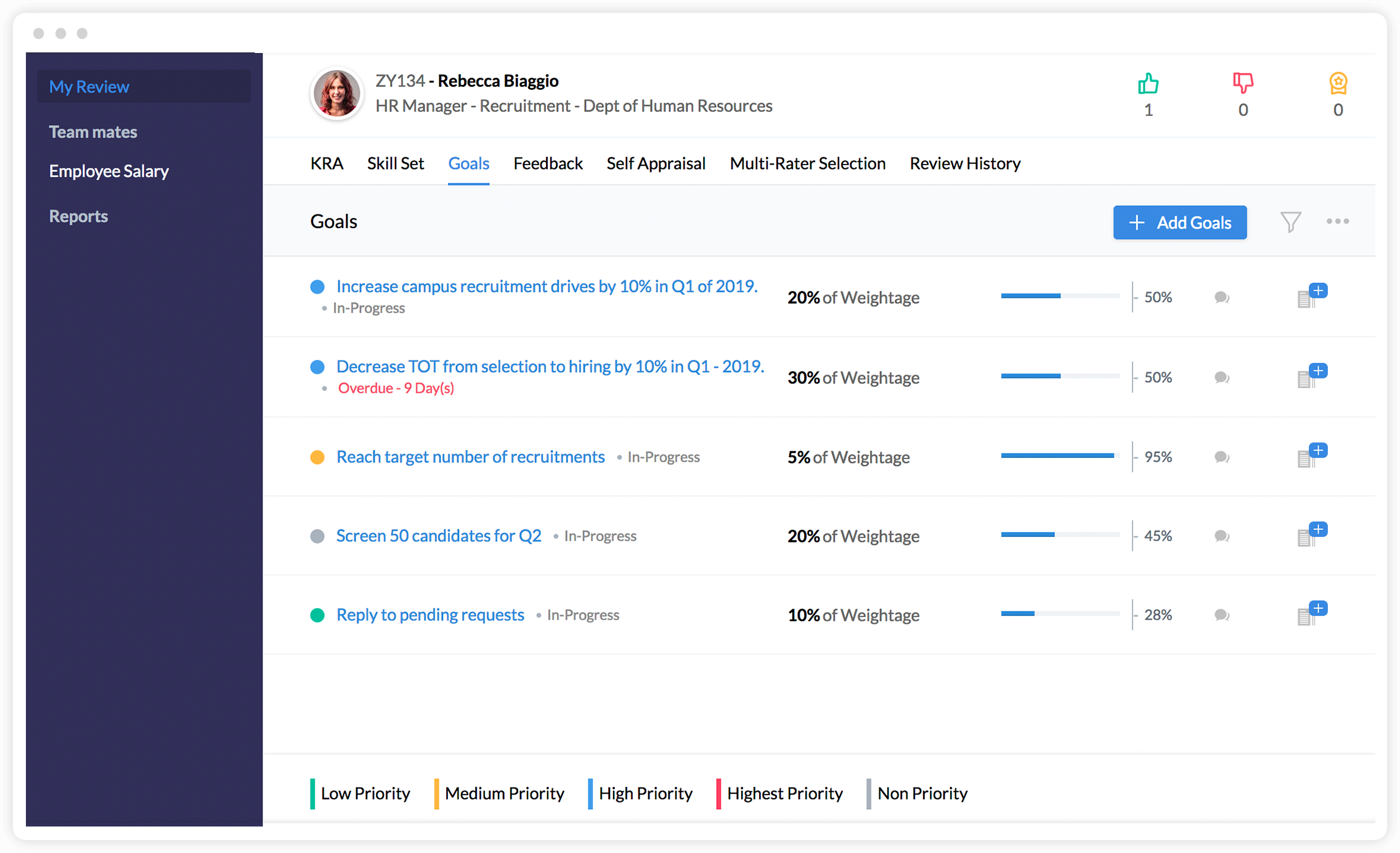 Tag your skill set
With Zoho People, you can tag the skills required for various jobs and allow employees to highlight their own skill sets. You'll be able to utilize the most proficient employees for a given project, eliminating the need for a tedious search.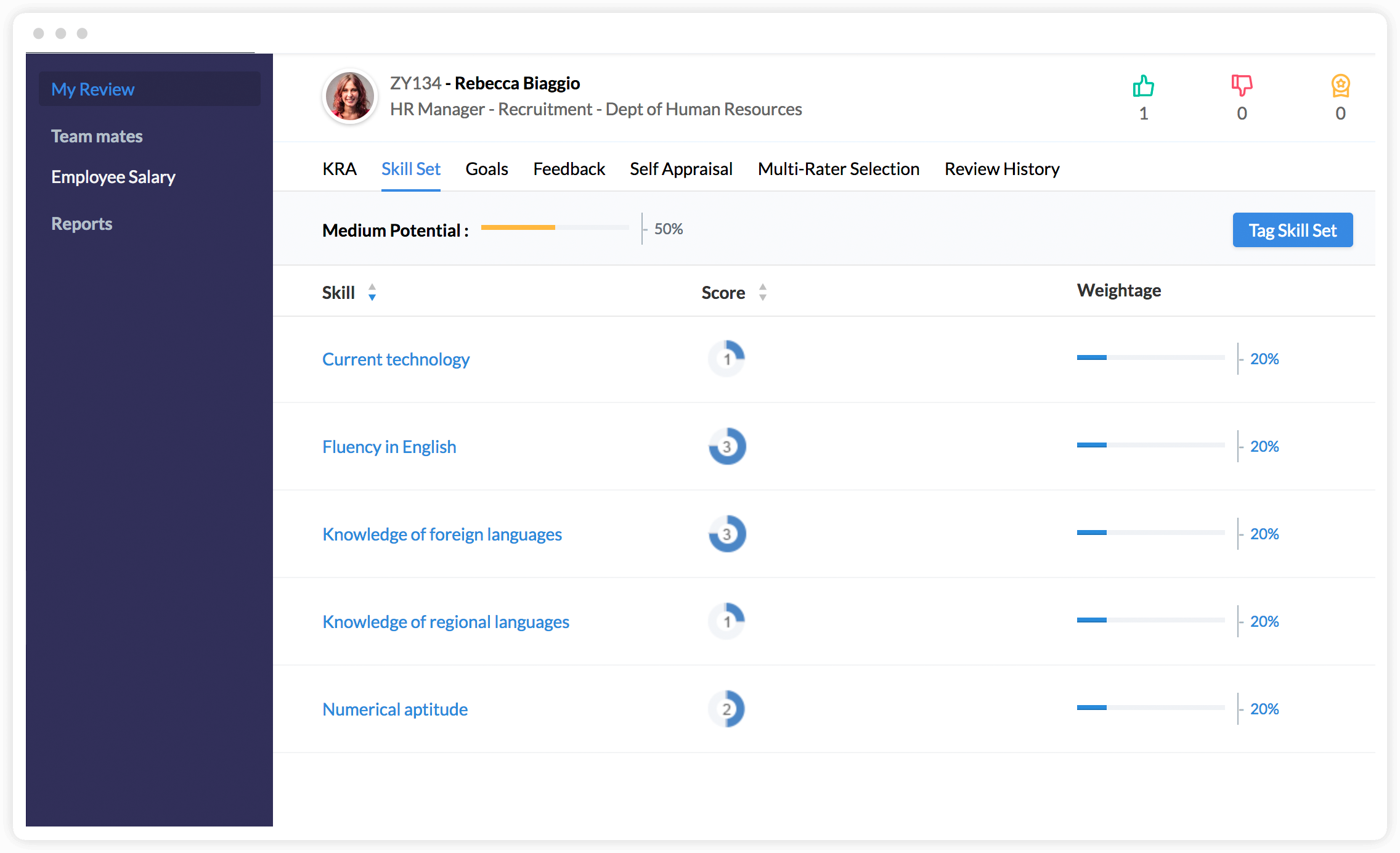 Assess the right way - KRAs
Key Resulting Areas (KRA) can be effectively used alongside goals and skill sets to assess employee performance. In Zoho People, managers or employees can tag KRAs, set a value, associate them with achievable goals or jobs, and monitor the progress.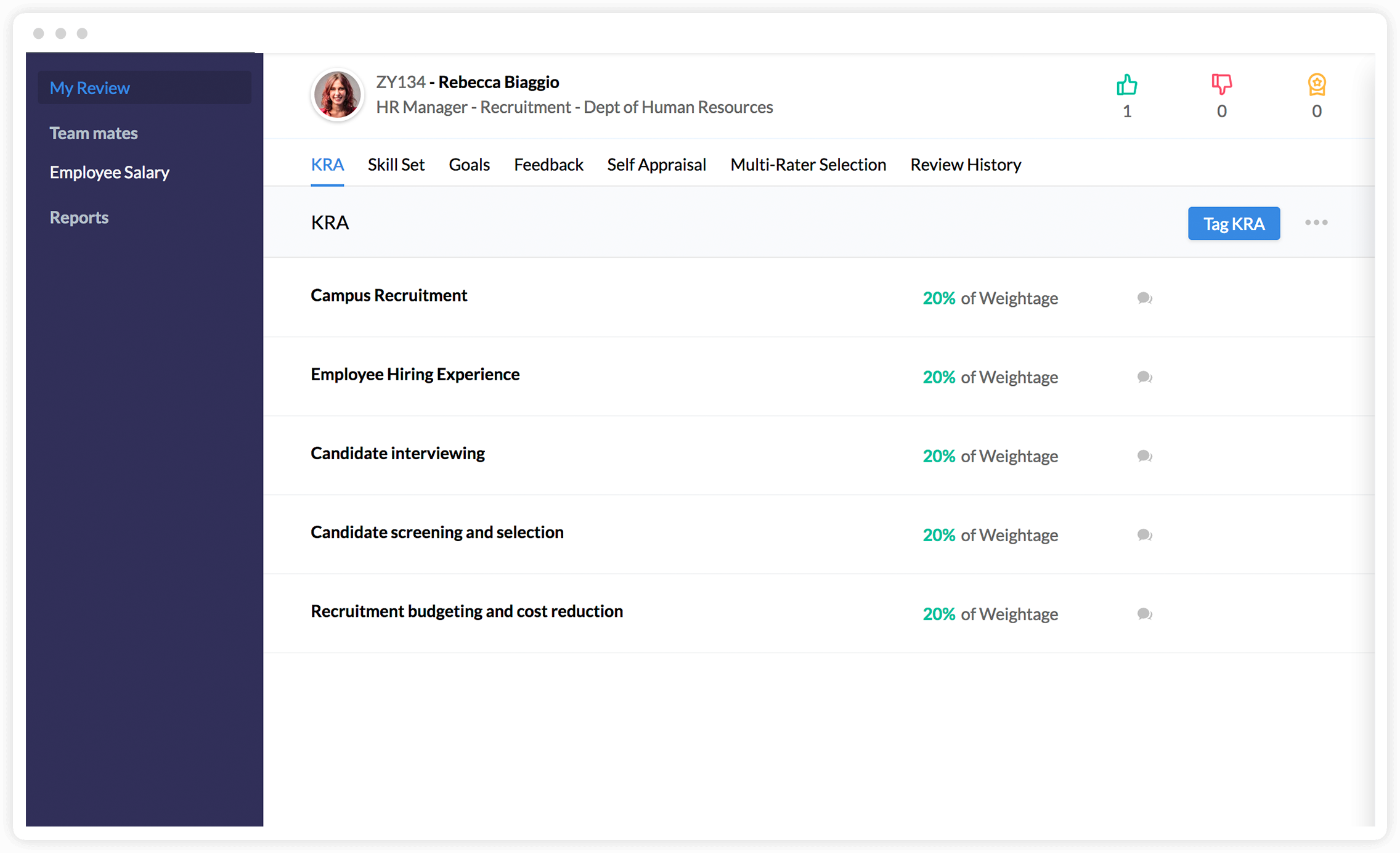 Check your employees' competence
Competency ratings give you a leg up in evaluating your employees. Tag the qualities that a particular designation, role, or department should have, and make sure that you don't miss out on the employees that have those skills.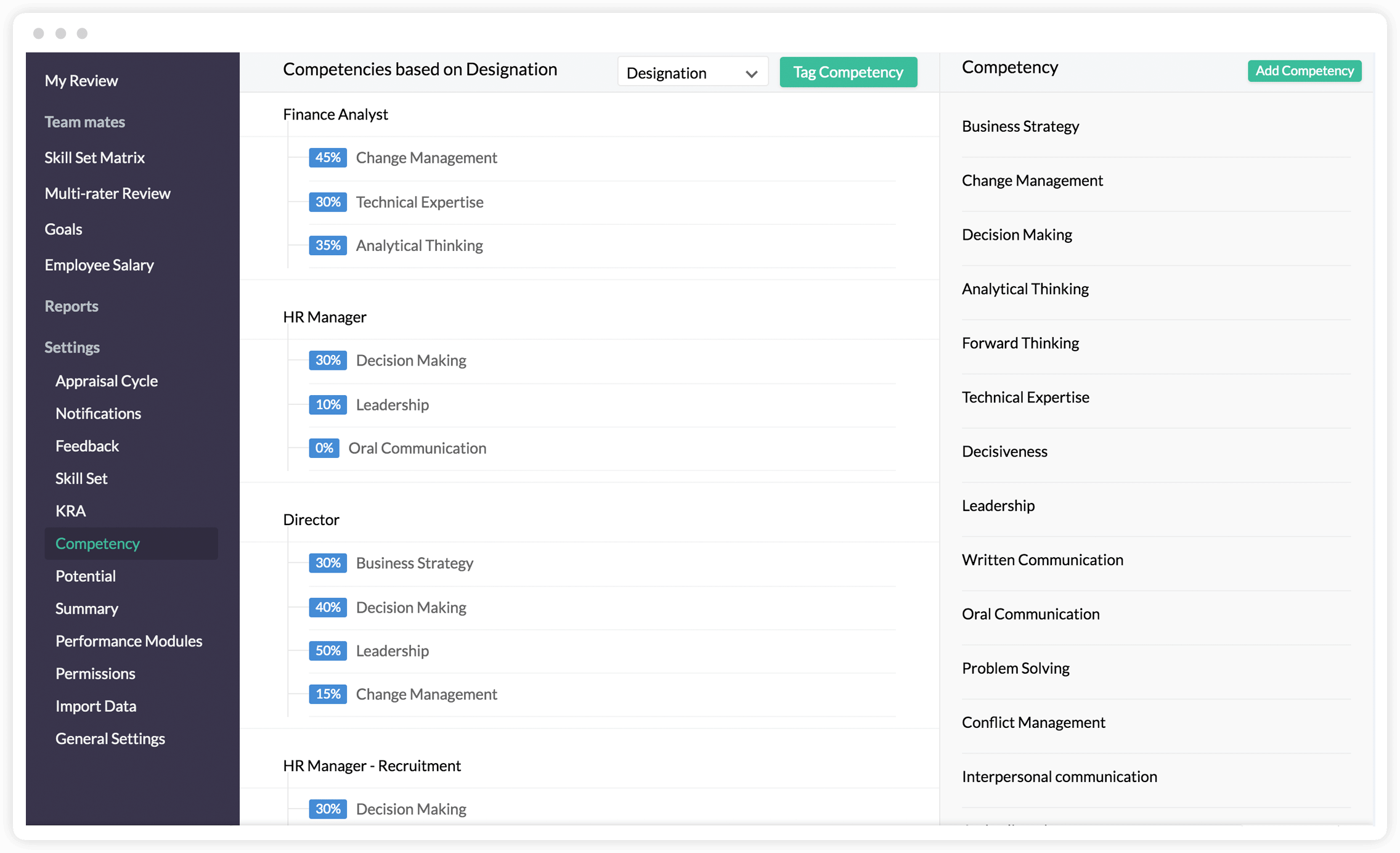 Continuous performance reviews
Review employee performance all through the year with continuous reviews. This way, employees will be able to better analyze their work and managers can provide apt guidance and training at the right time, thus improving productivity and performance.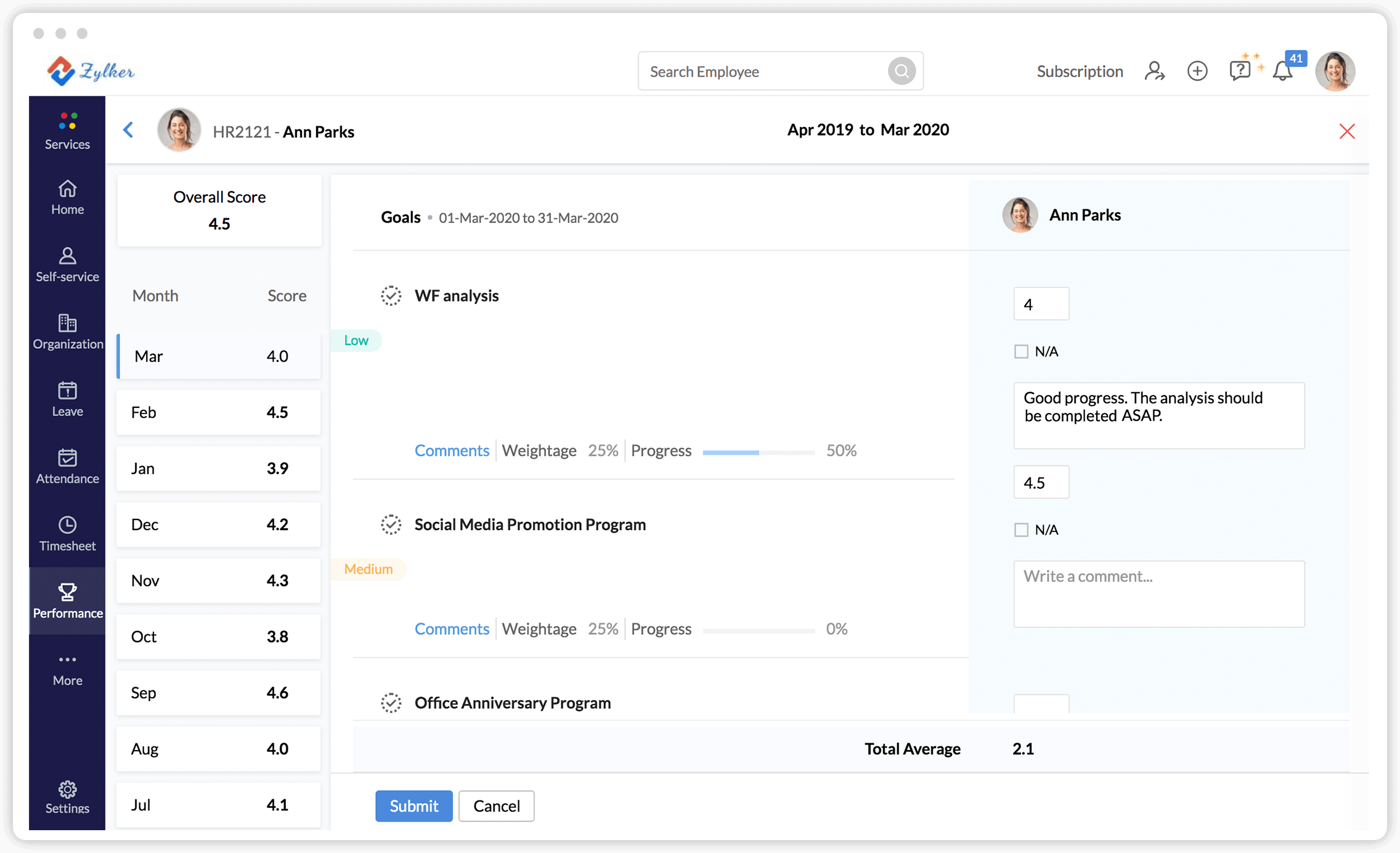 Streamline appraisals
Make the system yours by customizing your appraisal cycle. With self-appraisal, employees can detail their skills and review their results during each appraisal. You can also have multi-level reviewers to make sure all the reporting heads give their reviews. Along with these, use your continuous performance reviews to evaluate. Once you've consolidated the performance reports, you can complete them with a single click.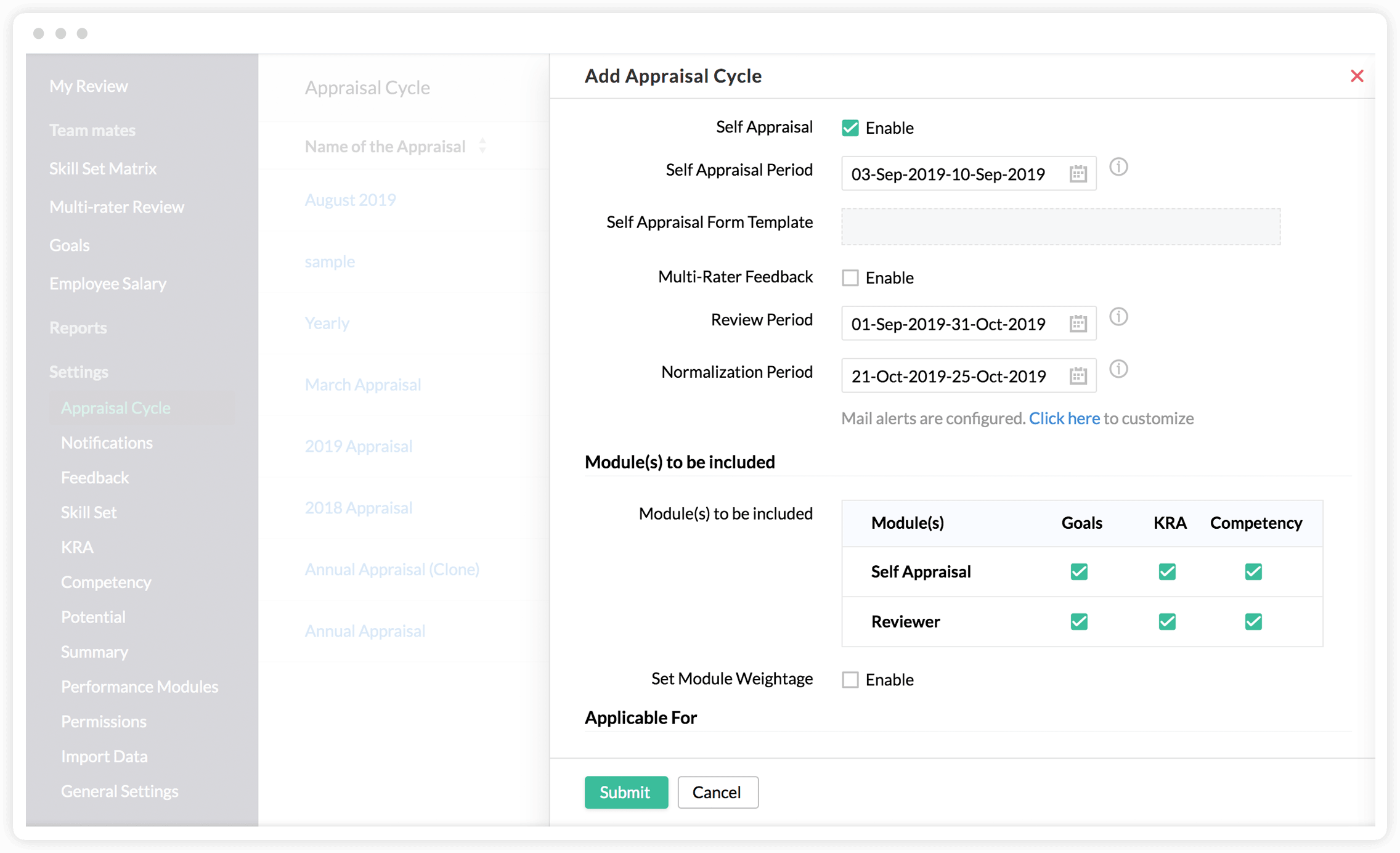 Detailed performance reports and analytics
Use our powerful analytical features to evaluate employee performance and identify areas for improvement. The skill-set matrix and 9-box model reports help you see the talent, the potential, and the performance of your team at a glance.
Simplify HR processes. Champion your workforce.
Get Started