Six virtual team building activities for your remote teams
Six virtual team building activities for your remote teams
Last Updated: May 5, 2020
10.0K Views
3 Min Read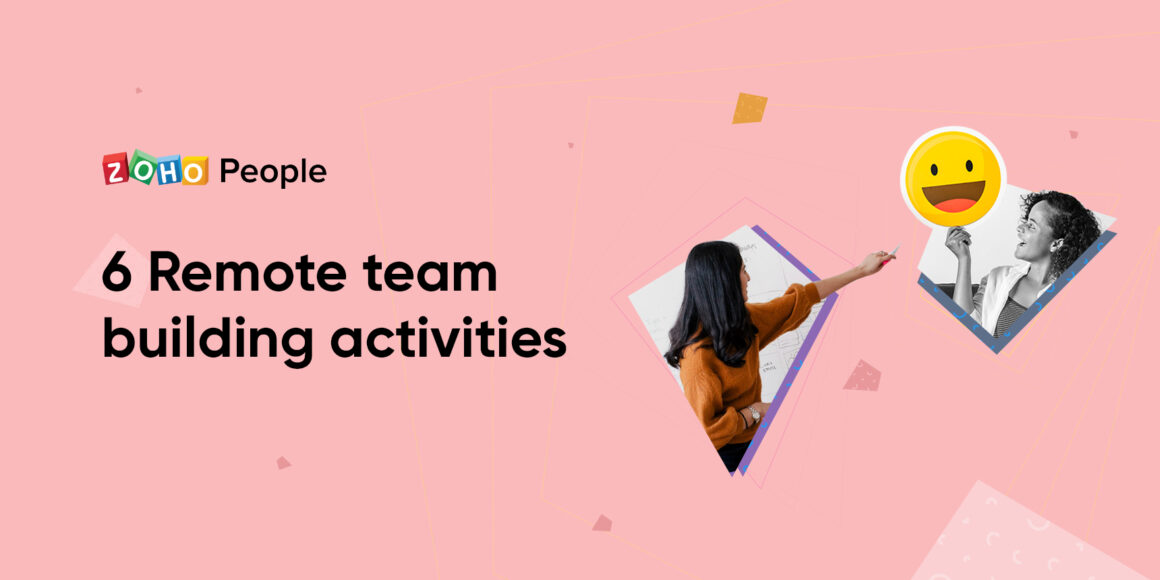 Casual interaction at the workplace is more important than most realize. Collaboration is the key to your organization's success. Your employees need to stay in touch regularly to get a better understanding of each other, no matter where they work from. Frequent collaboration among your employees builds a culture of trust and transparency. With this in mind, it's vital to organize team building activities that will unite your remote employees and help them work together. The activities should be fun and not related to work. This reduces their stress, helps them to feel motivated and confident, and gives them more energy to complete their work. When done in the right way, remote team building activities can go a long way in boosting employee productivity and satisfaction. Here are some easy team building activities that will unite your virtual workforce:
Employees who are new to remote work will definitely miss having random water cooler conversations with their colleagues. It's good to organize virtual coffee breaks for your teams to help them socialize about non-work topics. If the conversation doesn't flow organically, you can start discussions about fun topics like TV shows, cooking, movies, music, and more. Try to ensure that no one gets bored during the discussion. As most of the video conferences that are organized will be to discuss work-related things, an activity like this is refreshing. If not daily, try to hold such coffee discussions at least two days a week.
Hosting virtual games is a great way to elevate the mood of your employees instantly. This helps them to unwind and see their colleagues in a completely different light. Office quizzes, truth or dare, pictionary, and charades are just some of the popular games that can have everyone smiling with minimal effort. Encourage your senior officials to participate in the games and the fun will multiply.
The stress caused by long working hours, heavy workloads, lack of sleep, and loneliness can demotivate your remote employees and cause burnout. It's highly essential to conduct wellness activities that will foster healthy habits. For example, organizing health contests will help your employees be healthy as a team. You can challenge your employees to do a certain number of planks, squats, push-ups, and lunges, and then they can post on their social media accounts and tag your organization. Proper incentives should be given to motivate your employees to participate.
Group chats are a great way to help remote employees to stay in touch with each other and discuss lighter topics. This can be an alternative to the water-cooler conversations, which your employees will miss working from home. You can also create interest-based chat channels for discussing recipes, series, movies, games, current affairs, and more. Kindly ask your employees to refrain from discussing work-related topics. Encourage them to initiate talks and share tips, ideas, recommendations, and pictures. This develops a sense of community within your employees.
You can host a virtual party where your employees' families get together for a virtual meet-up. Engaging employees' families can lighten the mood to a great extent. This recognizes and supports employees' families and goes a long way in building long-term relationships among your employees. You can also conduct the virtual games mentioned in the previous section for families to make it more fun and interesting.
Several multi-player online games are trending at the moment and most of us are hooked on them. Virtual games provide players a break from the real world and help them to cope with stress. Online games also go a long way in creating strong bonds among employees as they work together to achieve a common goal. Ask your employees and find out the games that they would be interested in playing together. Not all of your employees may be interested in online games, so don't force anybody to join.
While working remotely, your employees may have a difficult time due to the feeling of isolation. This may demotivate them and hinder their overall productivity. Organizing fun team building activities helps your employees to stay connected and acts as a stress reliever.
Also read: 6 tips to engage your remote workforce
Tarika

Content Specialist at Zoho People
Leave a Reply
Your email address will not be published. Required fields are marked