How a Learning Management System eases remote workforce training
How a Learning Management System eases remote workforce training
Last Updated: March 18, 2020
9.0K Views
4 Min Read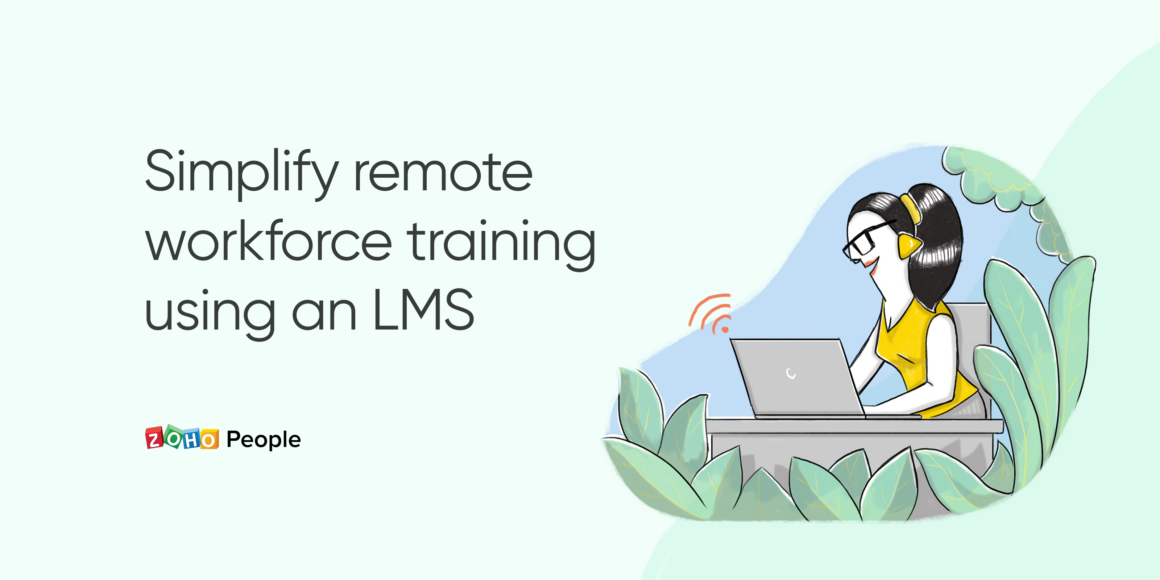 With the COVID-19 situation escalating, companies around the world are adopting remote work options as a precaution to protect their employees. According to research by the Bureau of Labor Statistics, 24% of American employees do some or all of their work from home already. Public health officials around the world are encouraging organizations to allow their employees to stay home to avoid public travel.When your employees work remotely, it's essential that they can do their routine tasks without any hassle. Employee training is one aspect of an organization that cannot be compromised because of remote work. Many companies may use traditional classroom learning, but that may not be possible in the current situation. This is where a Learning Management System (LMS) can help. E-learning, one of the key features of an LMS, eliminates time and distance barriers that prevent efficient learning and enables employees to do their training courses at their convenience. Unlike virtual instructor-led training, e-learning provides greater flexibility, which is very essential for remote employees. Employees can choose either blended learning or self-paced learning, based on their convenience. Here are some of the advantages of e-learning:
Greatly reduces training times
Traditional classroom training forces employees to leave their workplace. Research conducted by Brandon and Hall has revealed that virtual learning reduces training times by 40% to 60%. Many employees may have felt hesitant to participate in classroom training because it takes a while. With e-learning, employees can finish a course faster because the process is automated.
Offers flexibility to employees
The ability to offer flexibility is one of the most appealing aspects of e-learning. Employees can begin the course whenever they are free and finish it at their own pace. With the availability of different learning materials like files, documents, videos, links, and more, employees can also choose the learning style that is convenient for them. This flexibility provides them with a personalized learning experience, improving their motivation and knowledge retention.
Gives easy access to learning materials
Employees can have unlimited access to learning materials whenever they need them. Classroom training doesn't offer many learning materials, and this restricts the learning ability of your employees. Self-learning is easier when your employees are able to access different kinds of materials on an LMS to suit their training course and personal preference.
Improves employee retention
According to research conducted by Gallup, 87% of millennials feel that learning and development opportunities are important in an organization. Lack of career growth and development opportunities is one of the main reasons for low employee retention. When an effective and convenient learning program is in place, your employees will be able to build their skills and perform better for your organization.
With all these benefits, it's clear that e-learning can ease the learning process for your employees and be a good replacement for traditional classroom training. When employees work from home, physical interaction and collaboration become impossible, and this can make employee training challenging. However, an LMS has several features that enable employees to learn continuously regardless of their presence in their workplace. Here are some ways in which an LMS facilitates remote workforce training:
Enables instructors to conduct live sessions
Though remote training allows employees to learn on their own, there are a few courses that require live interaction with the instructors. When your employees work remotely, live interaction without an LMS can be challenging. Most LMS platforms come with built-in web conferencing software to organize engaging live sessions. Learners can come together instantly to learn from livestreamed instructors. During the session, notes can be taken from directly inside the LMS. Having a text chat allows learners to quickly communicate with their tutors and peers.
Encourages discussion and debate
Real-time discussions with peers and instructors allow your employees to clarify their course-related doubts and understand the course materials better. Different perspectives and ideas are generated when the learners debate and discuss about subject topics. An LMS provides a dedicated forum that allows employees, tutors, and course administrators to start discussions and gain insights from each other. These discussions can be saved and viewed at any time.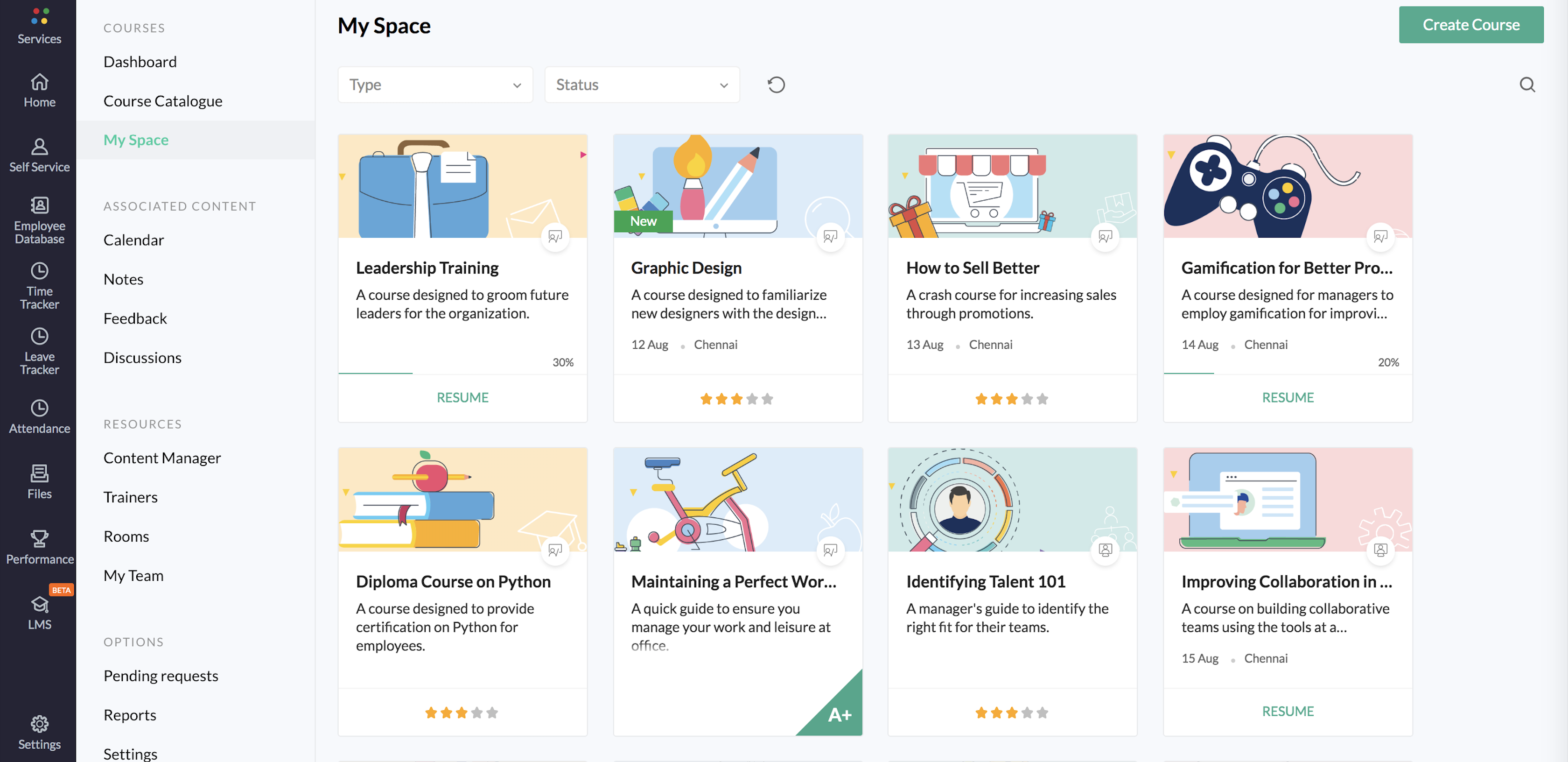 Simplifies the assessment process
A substantial amount of effort, time, and money go into employee training, so it's important that your employees get the most out of their training programs. Tests and assignments can be conducted within the LMS to assess if your employees have understood the course. Marks and submission dates can be entered along with a short description.
Allows you to provide and receive feedback
Feedback is vital to employee training and development. Constructive feedback from the instructors and managers helps employees to develop their skills better. In return, employees can provide their feedback about the courses and instructors. This helps you improve the quality of the training provided to your employees and change it according to their preferences and needs.
Using an LMS, the training and development of your workforce can be managed effectively, even if your employees work remotely. Training and development help your employees acquire the skills necessary to do their jobs without difficulty. A culture of continuous learning also fosters employee morale and satisfaction. Using Zoho People's Learning Management System, a culture like this can be developed in your organization. Your employees can enroll themselves for a variety of courses, and learn new skills or enhance existing ones.
At a time when organizations around the world are preparing to offer work from home option for their employees, you may feel like your training and development programs will suffer, but they don't have to. Zoho People's Learning Management System will be available for all businesses for free until July 31, 2020.
Also read: Boost employee engagement with Zia, our AI-enabled chatbot
Tarika

Content Specialist at Zoho People
Leave a Reply
Your email address will not be published. Required fields are marked