Decoding the new normal for HR professionals
Decoding the new normal for HR professionals
Last Updated: December 11, 2023
4.3K Views
5 Min Read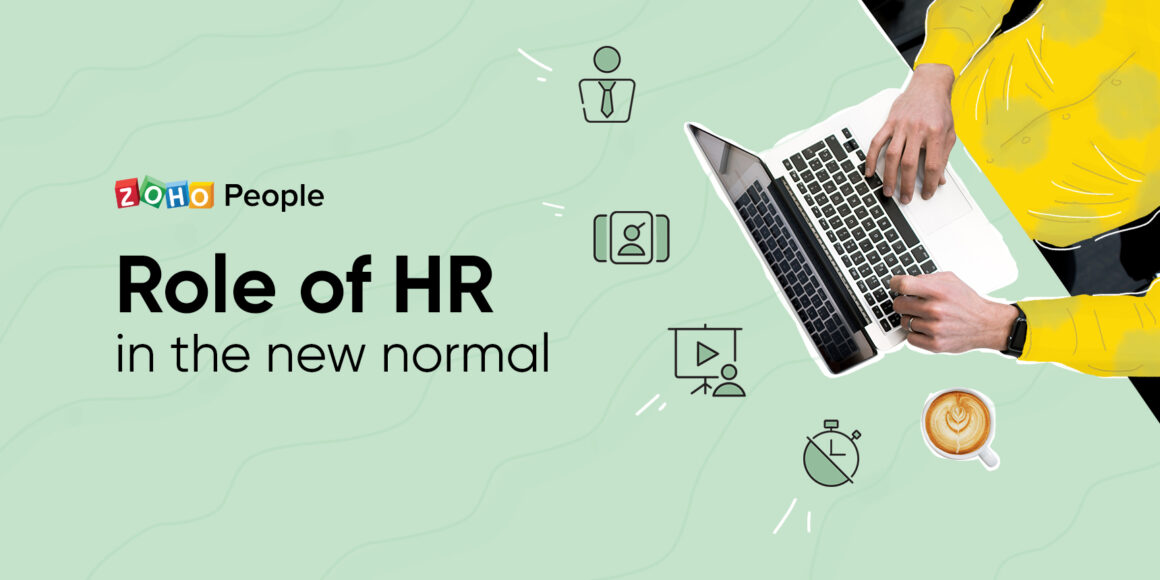 The impact of COVID-19 has been felt across all sectors, and many businesses are still trying to determine the right approach to help their employees wade through this crisis. Several organizations are reopening now as some regional governments have eased their lockdown restrictions. However, this doesn't mean a return to how things were before the pandemic. Organizations are adjusting their business operations to the "new normal." It will be impossible to run your business the way it was run before the pandemic. The business decisions that you make will largely be based on directives from your state and local government. For instance, even after you restart operations at your work site, you cannot conduct in-person business events and conferences. It's better that you continue using remote tools for certain activities.
The leadership role of HR professionals in this transition is huge. You have to ensure that each stage in your employees' journey with your company is conducted in a way that is safe and consistent with health guidelines. In this article, we discuss how each of these stages can be adjusted to improve employee experience during the new normal:
Hiring operations have undergone significant changes due to the impact of COVID-19. Some organizations are downsizing, some are increasing their recruitment efforts, and others have freezed their hiring processes completely. If you are going to hire people, take time to reflect on how COVID-19 has impacted your business and how hiring is going to help. You also may not be able to continue with your conventional recruitment procedure. Advertise on all the digital channels that your target candidates are using as some job markets are becoming more competitive. Even if your organization has reopened, it's good to continue with remote interviews until you can be sure of the candidate's health status.
If your organization is hiring, then onboarding still remains a priority. It sets the tone of the entire employee journey and helps new hires adapt to their job role. If your organization is continuing to work remotely, virtual onboarding is the only solution. Create a checklist of all the documents that have to shared and e-signed so that you don't miss anything. Arrange for video calls to introduce new employees to their reporting manager and team. Conduct virtual training to help them learn about their work, and conduct frequent check-ins as they settle in to find out if they need anything. Learn more about remote onboarding here.
If your organization has reopened, you can proceed with your usual onboarding process. Reopened businesses should check the health of their employees, including new hires.
Canceling or postponing your training and development programs during this time can demotivate employees. If your professional development initiatives often involved in-person training, now may be a good time to shift towards virtual learning and development to support employee productivity. With a Learning Management System (LMS), it's easy to organize virtual training for your employees. For instance, you can use online learning programs to train your marketing employees on the best marketing practices to follow during COVID-19. Make your employees aware of the benefits of training and encourage them to participate. Learn more about how an LMS facilitates virtual learning.
Keeping your employees engaged and treating them well, especially during these unprecedented times, can make a huge difference for your organization. If your employees are working remotely, communicate with them often to see if they are doing okay. Conduct team video calls regularly to beat loneliness and isolation. Don't forget to acknowledge your employees' achievements. Here are some detailed tips on improving remote employee engagement. If your employees are working from the office, ensure that they have proper means for travel. Provide cab facilities for those employees who usually rely on public transport to commute. Be more flexible as everyone is going through a tough time during this crisis. If your employees don't want to return to your work site, respect their concerns and allow them to work from home. Strive to keep your employees safe and healthy. Sanitize your workplace regularly, and provide basic immunity boosters, if you can. Avoid field work as much as possible unless it is absolutely unavoidable.
Employee performance is another aspect that has been affected by the COVID-19 situation. Many employees are in the process of getting used to working in the new normal, which means they are still in a period of transition. They might still be trying to find a routine while they balance work and life. Their emotional well-being might be affected by several emotions, including loneliness, isolation, grief, anxiety, uncertainity, and sadness Focusing on bottom-up conversations and continuous review is more important than ever as it helps employees stay on the right track. Continuous reviews in particular help employees release their suppressed feelings that could be holding them back, and the feedback motivates them to improve their performance. While everything around them is uncertain, your employees will know that at least the work they do is not without direction. This goes a long way in improving their morale and experience. Assigning short-term goals to your employees also gives them a better sense of direction during a time when the long-term future is so hazy.
Letting go of employees can be difficult, particularly now. First and foremost, be compassionate during the process and try to make the process as smooth as possible for everyone involved. Keep a checklist of all the steps that have to be completed to avoid mistakes. Loop in your IT department to ensure that IT assets, software subscriptions, and other confidential credentials are surrendered. Consult your legal team and identify the best possible ways to ensure compliance while performing offboarding remotely. Lastly, make sure that any final settlements are delivered without delays or errors. .
As an HR professional, you have to come up with the best ways to support your employees during this time. To start, acknowledge the fact that these times are different, and understand every detail of what that means. With these insights, we hope to help you understand the new normal and adjust your work policies around it.
Also Read: How HRMS can prepare your organization for the safe return of employees
Tarika

Content Specialist at Zoho People
Leave a Reply
Your email address will not be published. Required fields are marked