What is a learning management system?
What is a learning management system?
Last Updated: November 11, 2022
899 Views
3 Min Read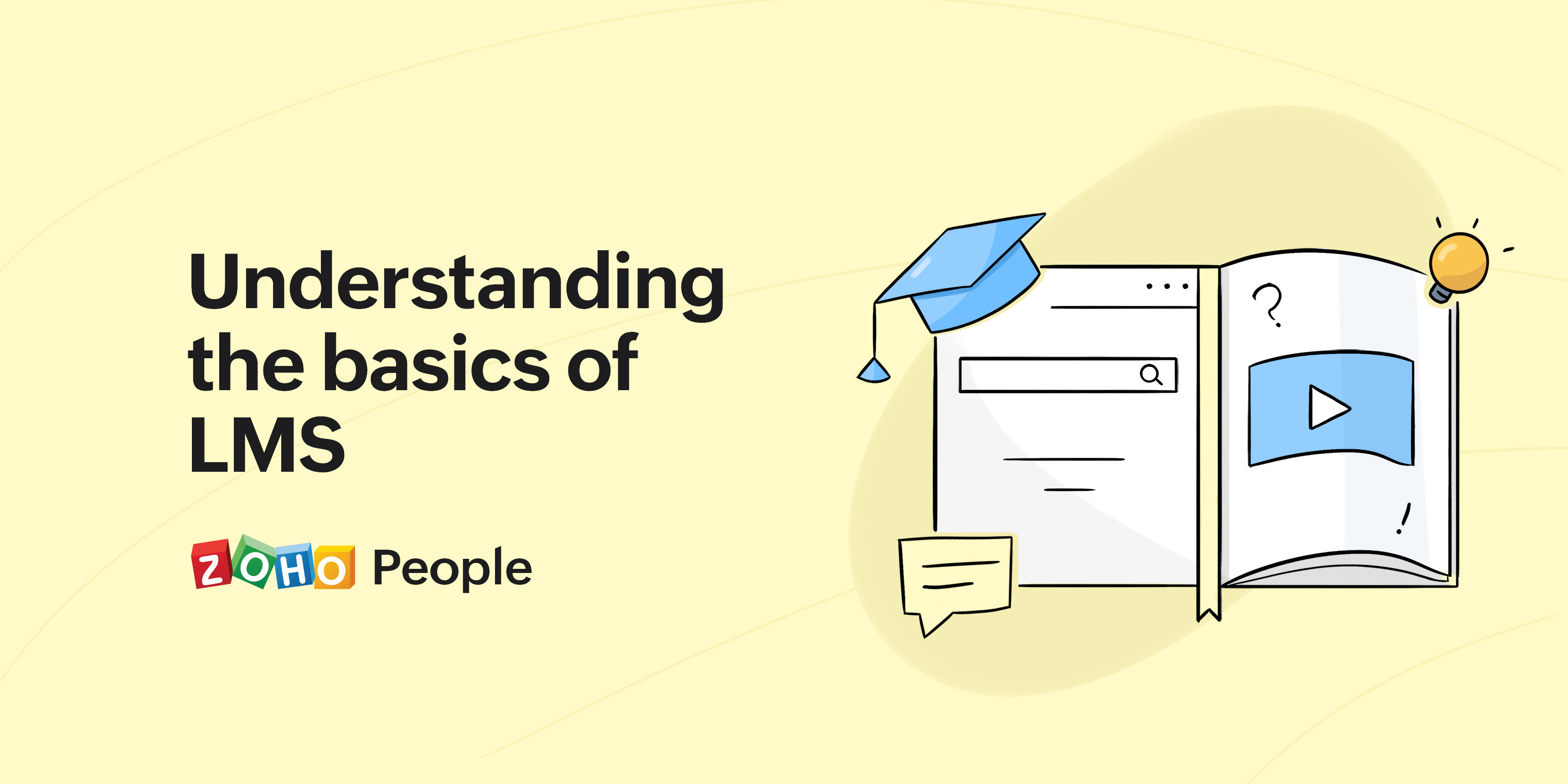 We are in an era where employees value career development opportunities just as much as monetary benefits. Employees these days don't want to be stuck in a dead-end job even if the job pays them well. About 94% of LinkedIn survey respondents stated that they would stay at their organization for the long haul if they felt the company was invested in their careers. Companies that conduct training and development programs show employees that their growth is valued while enabling them to contribute more towards organizational success.
That's why regular training and development programs can be a game changer. Manually arranging these programs is not easy, and this is where a learning management system, also known as an LMS, is very helpful. In this blog post, we'll break down the basics of an LMS and how you can use it to engage your employees.
What is an LMS?
The LMS is an intuitive HR tool that allows companies to organize training and development programs through a centralized cloud-based system. Course admins can create multiple courses and even conduct them in batches so that the entire workforce can take part. Through the system, admins can easily upload all the course materials, conduct virtual sessions, create learning plans, organize tests, exchange feedback, and provide assignments to learners.
The LMS is also highly learner-centric. Learners can choose between self-paced and blended approaches, based on their preferences. Since the entire system is cloud-based and supports mobile learning, learners can complete their training programs, from anywhere, at any time. Some intuitive LMS solutions support learning discussion forums through which learners can discuss and share different perspectives with their peers and instructors.
Should you adopt an LMS?
If you are wondering if investing in an LMS would be worthwhile, here are some compelling reasons why an LMS could be one of your organization's best tech investments:
Training your new hires is crucial to ensuring that they adapt to your company culture and their job responsibilities seamlessly. With an LMS, your entire onboarding training can be automated to provide an exceptional onboarding training experience to your new hires. If you want your new hires to know about your company's vision and mission, you could include a short video about your organization as part of their training program. If mentors want to provide constructive feedback to help new hires get started, they can do so through the LMS itself.
Organizations need to remain compliant with certain rules and regulations, and effective compliance training programs will keep employees in the know. You can easily include related learning materials in the LMS so that your employees can access them from anywhere. Similarly, you can also conduct online quizzes and tests to ensure your employees are clear on the terms dictated by those laws and grade them accordingly.
Diversity, equality, and inclusion (DEI) training
Training programs that focus on DEI lead to stronger workplace culture, improved teamwork, and greater innovation. As part of your DEI training, you may want to encourage your learners to discuss key topics with their peers, such as common biases and stereotypes. The discussion forums in your LMS can be really helpful in initiating such discussions among learners.
Soft skill training courses can enable your employees to communicate more effectively and think critically at work. As part of your soft skills training, you may want to conduct assignments and activities. Your learners can submit their assignments through the LMS itself, and if your employees are working remotely, all of the activities can be conducted through the system's video conferencing software.
Wrapping up
Implementing an LMS for your organization can truly make training and development a breeze. LMS solutions offer a flexible approach to learning that motivates your employees to complete their training programs.
Zoho People's human resource management system has a built-in LMS that aligns with your organization's training goals to make training and development regular, easy, and flexible. Learn more about Zoho People's LMS.
Tarika

Content Specialist at Zoho People
Leave a Reply
Your email address will not be published. Required fields are marked