What are the four phases of onboarding?
What are the four phases of onboarding?
Last Updated: June 24, 2021
77.3K Views
4 Min Read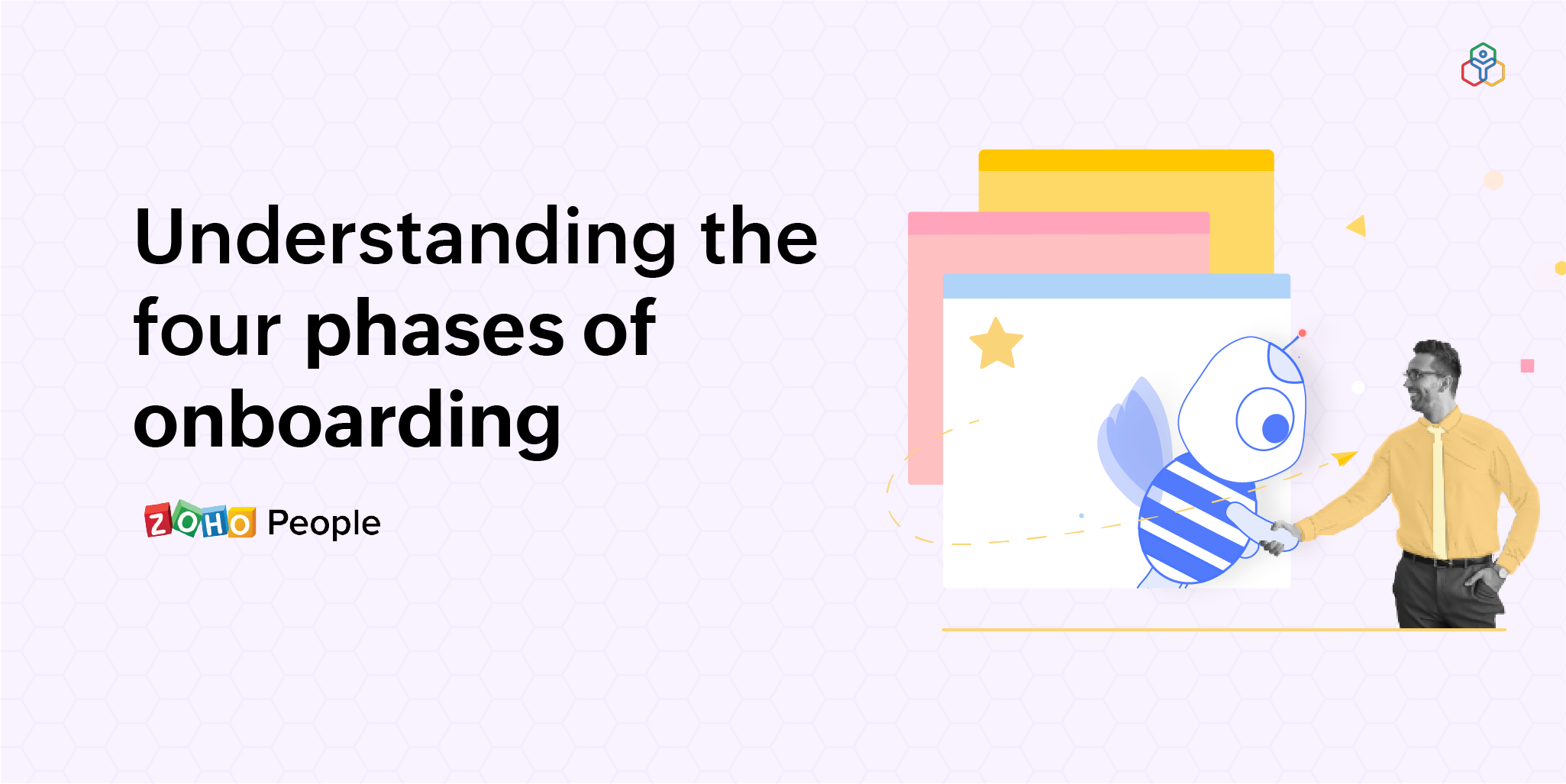 In today's candidate-driven market where the competition for talent is increasing steadily, organizations need to go above and beyond to attract quality employees. Optimizing the onboarding process is one key strategy for improving your employer brand and recruiting better candidates. This is your first impression and your chance to lay the groundwork for the rest of your new hire's experience with your organization. By the time onboarding is finished, your new employee should have an in-depth understanding of the organization's culture and values.
If your organization is new to onboarding or if you're looking to improve this area of your HR process, understanding the different onboarding phases will help you draft a clear strategy to engage candidates, improve new hire retention, and help employees adapt to your organizational practices.
Phase 1: Pre-onboarding
The first phase of onboarding, also called pre-onboarding, begins as soon as a candidate accepts your offer and continues until their first day of joining. This is a very crucial time for your candidates because they are the most uncertain of what lies ahead. Even a small miscommunication or misunderstanding can make candidates doubt their decision to join your organization. On the other hand, when candidates are managed properly and kept updated on organizational developments, they'll start feeling more excited about their decision to join your organization.
During the pre-onboarding phase, help employees complete all the necessary paperwork. Make sure to give them ample time as they may be finishing up with exit tasks at their previous organization. If they are relocating, check if they need any help finding a place to live. You could also send them a video or document that gives a brief idea about how your organization works and what their first day will look like.
Phase 2: Welcoming new hires
The second phase of onboarding is often dedicated to welcoming new hires to your organization and providing an orientation to help new hires acclimate. Keep in mind that they may not know anyone inside your organization yet, and they won't know how teams operate on a day-to-day basis. That's why it's necessary to give them a clear picture of your organization before they begin their work. Most new hires will be eager to get started, though, so it's better to restrict this phase to less than a week.
Keep the first day as simple as possible. During orientation, help them gain a better grasp of your organizational culture, and show them how your work practices are aligned with this culture. Discuss topics like time off, attendance, medical insurance, and payroll policies. If necessary, direct them to parking spots, cafeterias, and medical facilities. After this, introduce your new hires to their teammates and other stakeholders. During the end of the second phase, you can organize a quick meeting with your new hires to make sure they are comfortable and adjusting well.
Phase 3: Role-specific training
The training phase is one of the most important phases of onboarding, and it's directly correlated with how successful new employees will be at their jobs. Without formal training, your employees may not know what it takes to thrive. As a result, they may develop a feeling of dissatisfaction, which can lead to a high turnover rate. On the other hand, a well-drafted new hire training plan will help employees feel welcome by showing that you care about their development.
As a first step to the training, help employees familiarize themselves with your Learning Management System. If you offer online courses, they should not feel overwhelmed looking at the application. Try exploring different types of learning techniques like blended learning, self-paced learning, microlearning, and more so that your new hires can select the style that they are comfortable with. Any onboarding learning materials should be stored safely in a place that employees can easily access and refer back to.
Phase 4: Easing the transition to their new role
The last phase of onboarding is meant to help employees transition from the role of a new hire to the one of a full-fledged employee. Encourage your managers to set clear expectations for their new team members so that they know what they are responsible for. It's better to set smart goals to help them visualize what success, quality, and productivity look like. After a month or quarter, you could conduct a performance review to recognize their efforts so far and help them improve their performance.
Final thoughts
Onboarding is an essential part of an organization that has to be managed carefully to help new hires adapt to your organizational culture, values, and work. Otherwise, the chance of facing high turnover among new hires increases, and the time, effort, and energy spent behind your recruitment plan goes in vain. We hope this article gave you insight into the different phases of onboarding that are essential to help employees acclimate to their new roles!
Zoho People, our HR software, comes with an in-built onboarding management system that helps you create a memorable onboarding experience for your employees. Each of its features works together to take the administrative burden out of onboarding. Learn more about Zoho People's onboarding management system here.
Also Read: What can onboarding software do for your organization?
Tarika

Content Specialist at Zoho People
Leave a Reply
Your email address will not be published. Required fields are marked