What are the challenges of Human Capital Management?
What are the challenges of Human Capital Management?
Last Updated: December 12, 2023
7.4K Views
4 Min Read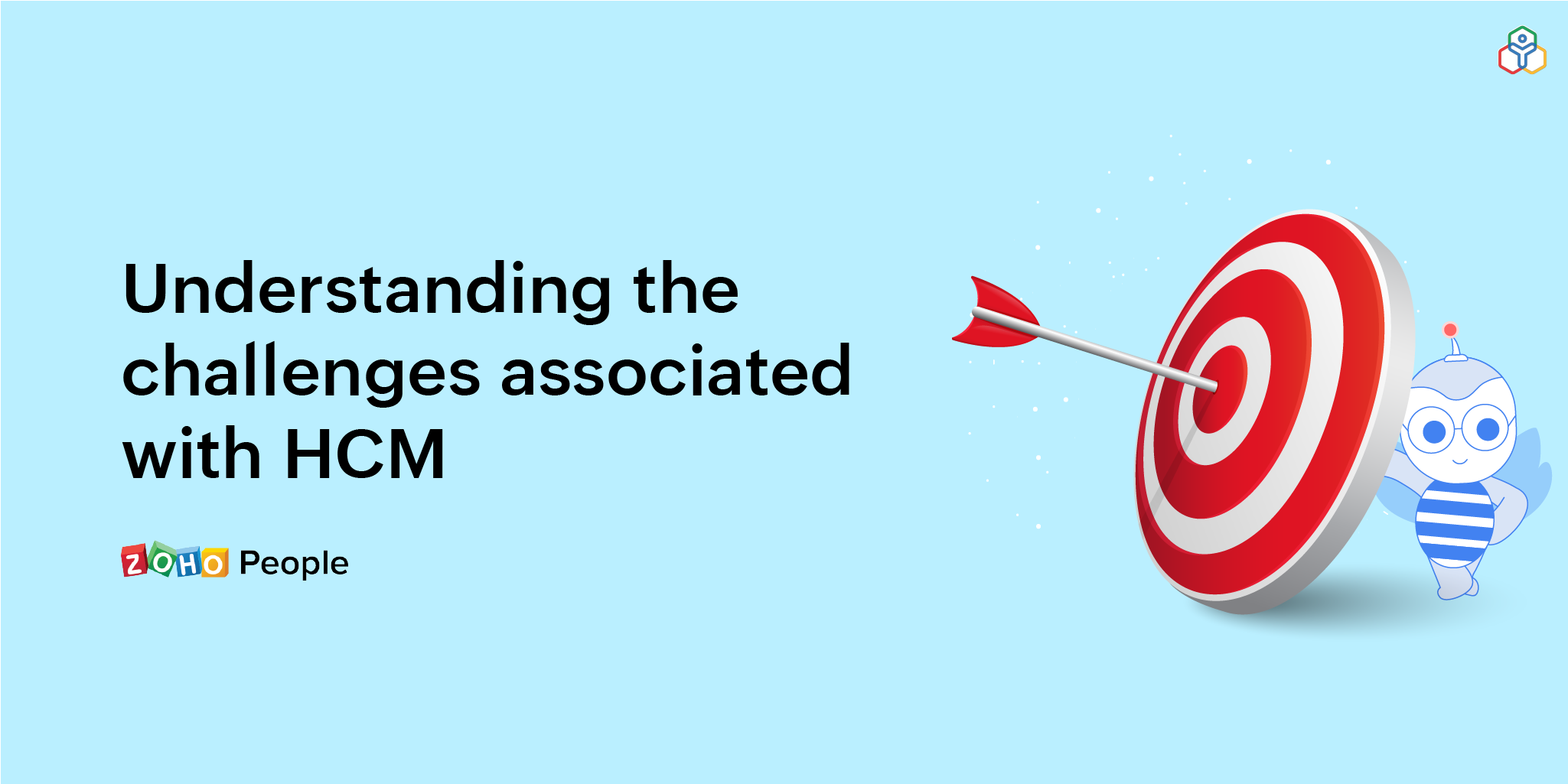 Over the years, more emphasis has been placed on developing stronger human capital management (HCM) strategies, especially considering their impact on employee experience, productivity, and satisfaction. With HCM, employees are treated as the most valuable assets an organization can have, so HCM strategies tend to focus on supporting your workforce and allowing each individual to bring their best selves in the work they do for your organization. Every aspect of an employee's journey with your business, starting from recruitment, is optimized and simplified to provide a better working experience. This experience then motivates employees to make higher-quality contributions to your organization, allowing you to grow and provide more resources toward your Human Capital Management strategies. One system feeds into the other.
However, between COVID-19, remote work, and "The Great Resignation," human capital management has become increasingly challenging for organizations—and these challenges strike at a time when these organizations need quality HCM most. If you are among the many HR professionals struggling with this, then understanding and addressing some specific HCM pain points can help you devise a better overall people management strategy that benefits both your employees and the organization immensely. Here are four challenges that hinder human capital management:
Attracting and retaining top talent
At a time when employees are quitting their jobs at record rates, finding candidates with specialized skills and retaining your top performers can be super challenging. According to the Bureau of Labor Statistics, about 4.3 million Americans quit their jobs in August 2021. The competition for top talent is growing stronger every day, which means you'll need an impressive talent acquisition and retention strategy to improve your quality of hire and make sure you have employees whose skills, values, and passions match those of your organization. Only then will your organization's HCM strategies align with your workforce in an effective way.
In order to attract top talent with specialized skills, it's necessary to strengthen two major aspects of your talent acquisition process: your employer brand and candidate experience. Focus on identifying and improving the different aspects that make your organization worth working for. This includes providing employees with career advancement opportunities, offering work that truly makes a difference, supporting employee well-being, providing competitive pay and benefits, allowing flexibility at work, and so much more.
Also Read: What attracts human capital?
Catering to a multi-generational workforce
The people-first approach of HCM makes it necessary for organizations to cater to the needs of their employees in precise and specific ways. However, with many organizations trying to manage a multi-generational workforce where employees often have varying backgrounds, interests, and work habits, identifying and catering to their needs in a meaningful way can be very challenging.
In order to be able to understand the needs of every employee and unlock their full potential, it's important to stop generalizing them. Feedback is the most efficient tool that you have for identifying employee needs, understanding how they prefer to be managed, and including these insights in your management strategies. People Analytics can also be of great help in providing insights about your workforce. To learn more, check out our blog on how to manage a multi-generational workforce efficiently.
Addressing training issues and skills gaps
In order to help employees thrive, it's essential to keep them updated on the latest trends and skills that are ruling your organization's industry or sector. Otherwise, the effort you spend trying to optimize employee performance and increase productivity will not be targeted enough, and you'll end up wasting a lot of resources on developing training programs that aren't efficient.
Not to mention that there are other obstacles to creating great training programs. Some employees may not find the time to participate. Others may not think they are relevant to their day-to-day work. Even if you are able to get employees to participate, will they remain attentive during the sessions? From conducting a skill gap analysis and choosing the right learning management system (LMS) to conducting assessments and measuring their impact on performance, every step has to be targeted and deliberate. It might be worth establishing a dedicated team within your HR department to spearhead your organization's training initiatives, so you can rest assured knowing all of these details will be accounted for as your workforce expands. Check out our blog on tips for creating successful learning and development programs that truly impact employee performance.
Fostering a high-performance work culture
Establishing a high-performance culture is crucial to ensure the success of your HCM strategies. In this case, "high-performance" doesn't refer to prioritizing productivity above all else. Instead, it's about creating an environment that allows employees to work at their best without compromising work-life balance, satisfaction, engagement, and morale. It's a hard balance to strike, especially if you are just starting out as a business.
The success of a high-performance culture depends on how well you understand its characteristics and align your workplace practices accordingly, and this includes everything from performance and training to employee health and well-being. Employees at no point in time should be made to work to their fullest capabilities at the cost of their work-life balance. Otherwise, they will burn themselves out and lose the zest for their work. Read more about the major characteristics that define a high-performance culture.
Final thoughts
Establishing HCM strategies at your organization is a huge investment of effort, time, and money for your entire team. It's important to analyze the challenges associated with HCM to make sure you are prepared with the right set of tools and strategies to get the most out of it. We hope this blog gave you a fair idea on the different challenges that hinder effective human capital management.
Tarika

Content Specialist at Zoho People
Leave a Reply
Your email address will not be published. Required fields are marked