What are the best ways to manage employees?
What are the best ways to manage employees?
Last Updated: March 25, 2022
803 Views
3 Min Read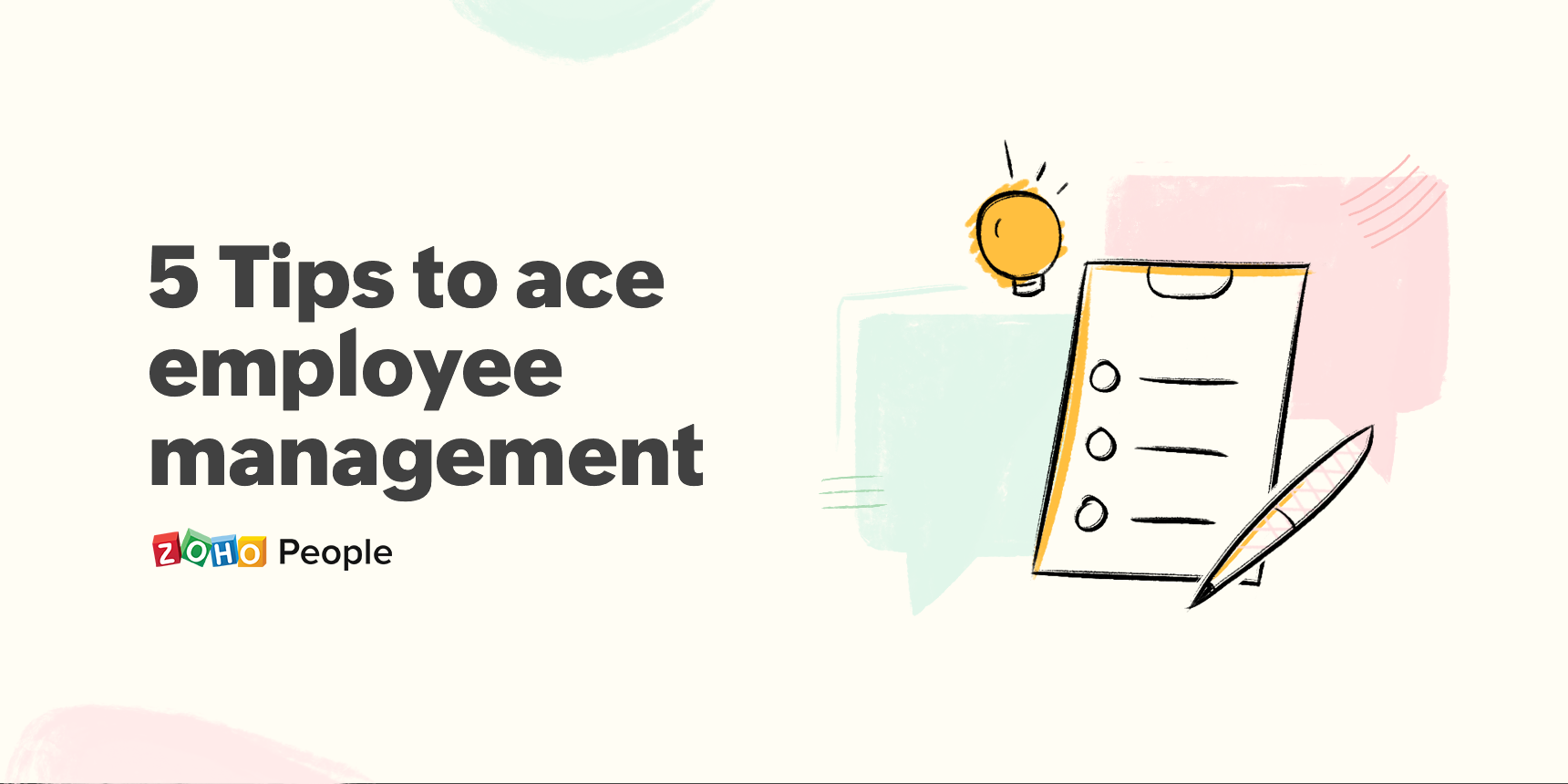 Managing employees in a way that allows them to grow in their role will help you build trust and improve organizational progress. Almost all employees, regardless of their roles, experiences, or seniority level, expect organizations to establish comprehensive and effective employee management strategies. This ultimately helps your workforce understand job requirements, learn new skills, collaborate with others, and contribute to company success.
Here are five tips that'll help you ace employee management:
1. Observe and listen
It's important to know what matters most to your employees. By asking for employee input and integrating it with your management style, you can help employees feel heard. We recommend interacting with your employees regularly, whether that's through one-on-one meetings or town hall sessions. You can also send out polls and surveys to gain further insights. When employees feel heard, they'll develop a deeper sense of commitment to their work and your organization.
People analytics is an excellent tool that can help you observe employees and understand their needs. You can use this tool to analyze employee data and identify patterns. For example, people analytics can reveal why some employees perform exceptionally well, why some employees quit, and why others stay at your company for a long time.
2. Train managers
Managers have a significant impact on their team members. When they adopt and follow effective leadership strategies, employees have a more pleasant work experience. That's why it's essential to help managers understand what good employee management looks like.
We recommend encouraging managers to collaborate with their teams rather than just delegate tasks when necessary. Before beginning every project, managers should focus on discussing key goals with their team members, assigning realistic deadlines, and setting appropriate KRAs. It's also useful to educate managers on the impact of poor management practices like micromanagement, unconscious bias, lack of compassion, and being unresponsive to feedback. Encourage managers to touch base with their team at least once a week so that everyone stays on the same page.
3. Step up employee appreciation
Showing employees you care can do wonders for morale. According to a Deloitte study, employee engagement, performance, and productivity are 14% higher in organizations with the right employee recognition programs than those that go without. You can make employee appreciation the core of your employee management practices by establishing a concrete rewards system. For example, you may choose to award points to employees whenever they reach specific goals. Once the points reach a certain level, employees can redeem gifts, time off, or a bonus. You can also organize an event once a month to honor employee achievements.
4. Be supportive
We are going through unprecedented times. Employees perform better in supportive work environments that don't require them to to compromise their well-being. You can help employees feel supported by offering flexibility, encouraging healthy habits, and remaining open to feedback.
5. Above all, build trust
Trust is the foundation for an excellent employee experience. When employees have confidence in your organization and its practices, overall morale will improve. According to a report from Great Place to Work, building a high-trust culture is the key to attracting and retaining Millennial employees. However, earning this trust doesn't come easy. It requires transparency within your organization, consistency when it comes to company rules and expectations, and integrity on behalf of organizational leadership. It's also important to value people over profits. Check out this infographic to see seven different ways to earn employee trust.
Improving the employee experience
Establishing people-centric management strategies at your organization is central to bringing out the best in your employees. We hope this blog post gave a clearer idea on the steps you can take to master employee management!
Also Read: 4 benefits of effective employee management
Tarika

Content Specialist at Zoho People
Leave a Reply
Your email address will not be published. Required fields are marked