Top 8 HR terms that are ruling the industry: Part I
Top 8 HR terms that are ruling the industry: Part I
Last Updated: July 13, 2021
259 Views
3 Min Read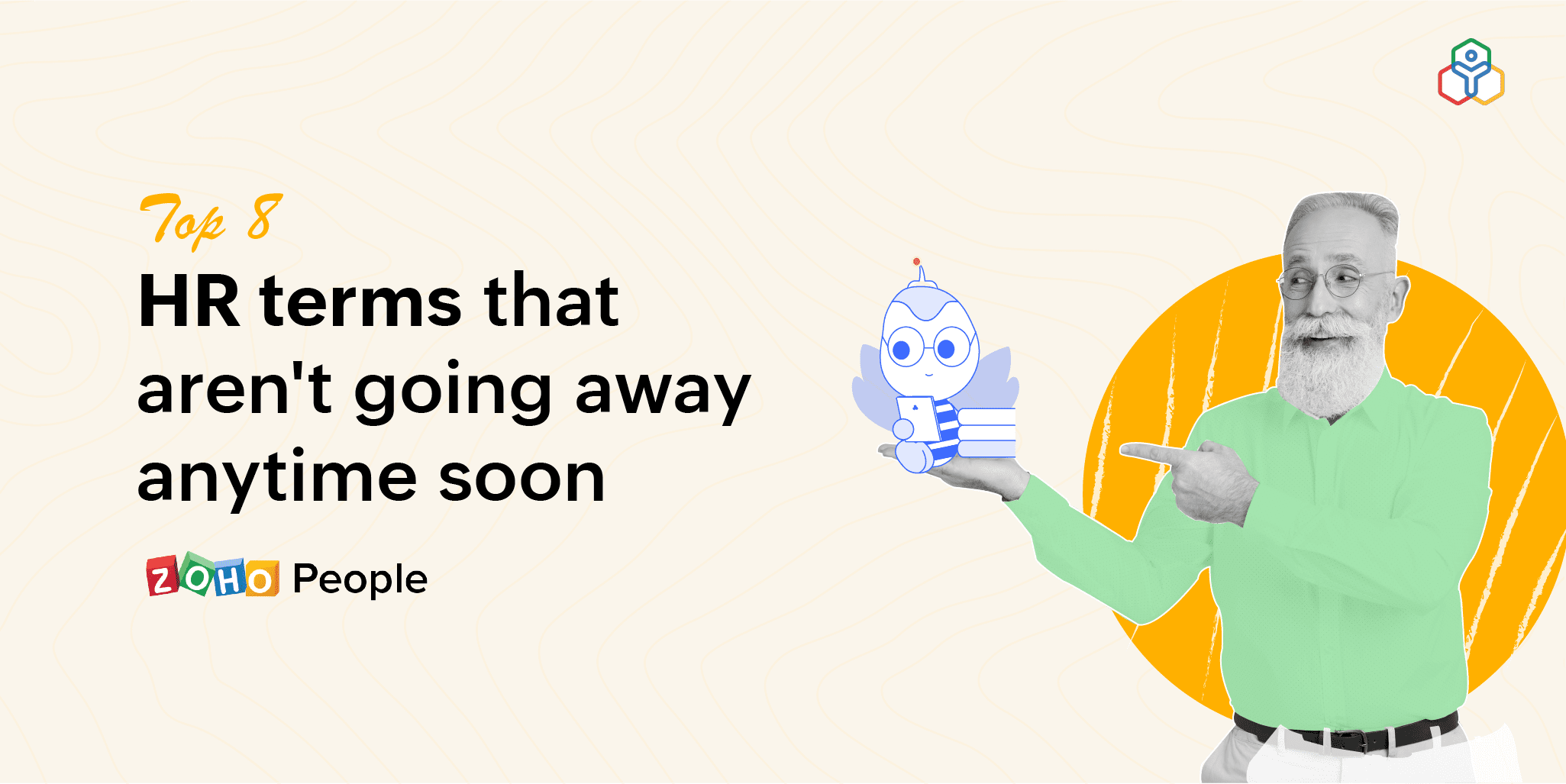 The field of HR is evolving as more organizations understand the importance of putting their people before profits. The HR department, which was previously and primarily responsible for administrative work, is now carrying out many strategic functions, including performance management, learning management, change management, culture management, and more. Additionally, the COVID-19 pandemic recast the role of HR professionals as they helped their organizations and employees adapt to changing work conditions.
HR professionals have to stay up-to-date with new trends in their industry to develop forward-thinking HR strategies that move their organization forward. To help with this, we curated a list of the top 8 terms and practices that currently rule the HR sector:
Hyper-personalization in HR is all about leveraging technology and data to provide a personalized working experience that caters to the needs and preferences of every employee. Companies are applying hyper-personalization in recruitment, onboarding, learning, employee engagement, benefits, and compensation.
The hybrid workplace model is a combination of remote and in-office work, giving employees the flexibility to work wherever they are comfortable. Some employees may work from home full-time while others might choose to work from the office. Others may prefer to work in the office on some days and from home on others A hybrid workplace model is intended to cater to the preferences of all employees.
Flextime became widely popular during the pandemic and remote work as a way to help employees balance their professional and personal commitments during the new normal conditions. Today, many organizations are still adopting flextime to make work-life balance easy for their employees. Flextime allows employees to start and end their day at a time that is convenient to them. Some organizations don't focus much on the total working hours as long as employees complete their work while others suggest employees stick to the fixed number of hours.
Lunch and learn is an opportunity for employees to collaborate, learn, brainstorm, and share knowledge with their peers from different departments while having lunch. Unlike usual training sessions, the environment is intended to be relaxed and informal. In most cases, the lunch is sponsored by the organization.
Agility, in the context of HR, refers to the ability of the department to quickly adapt its people and processes to changing market conditions, challenges, and other disruptions. HR leaders that adopt the agile approach embrace cross-functional collaboration, trust, risks, failures, feedback, open communication, continuous learning, innovation, and flexibility to identify and respond to challenges much faster.
Resilience is used to describe employees who are emotionally strong and able to adapt to stressful situations and recover from them quickly. Resilient employees effectively use setbacks and challenges to learn and develop strategies that let them thrive in future difficult situations. Developing resilience is the need of the hour as new changes and challenges caused by the pandemic keep impacting the workplace.
More and more organizations are embracing Diversity, Equity, and Inclusion initiatives to prevent prejudice and discrimination and foster a progressive work environment that supports people from various backgrounds. Almost 76% of business leaders say D, E,&I as a priority for their organization. While diversity is about hiring people from diverse backgrounds and supporting their differences, equality is about providing equal growth and career opportunities to every employee, irrespective of their gender, class, race, etc. Inclusion is about fostering a sense of belonging so that every employee feels important, valued, and respected.
Unlike work-life balance, work-life integration doesn't see work and life as two separate entities that compete with each other. Instead, it blurs the boundaries between professional and personal work. For instance, organizations are okay with their employees going for a quick fitness session or PTA meeting during their work hours, and employees are okay with attending an important meeting after their work hours.
Wrapping up
For HR professionals, acing the people management game means always staying current with workplace trends. Sticking to the traditional HR practices can hold your organization back from growing.
If you have any queries about these practices, reply in the comments section below and we'll address them as soon as possible.
Also Read: Top 8 HR terms that are ruling the HR industry: Part II
Tarika

Content Specialist at Zoho People
Leave a Reply
Your email address will not be published. Required fields are marked