7 reasons why HR professionals are necessary for your organization
7 reasons why HR professionals are necessary for your organization
Last Updated: December 11, 2023
3.6K Views
4 Min Read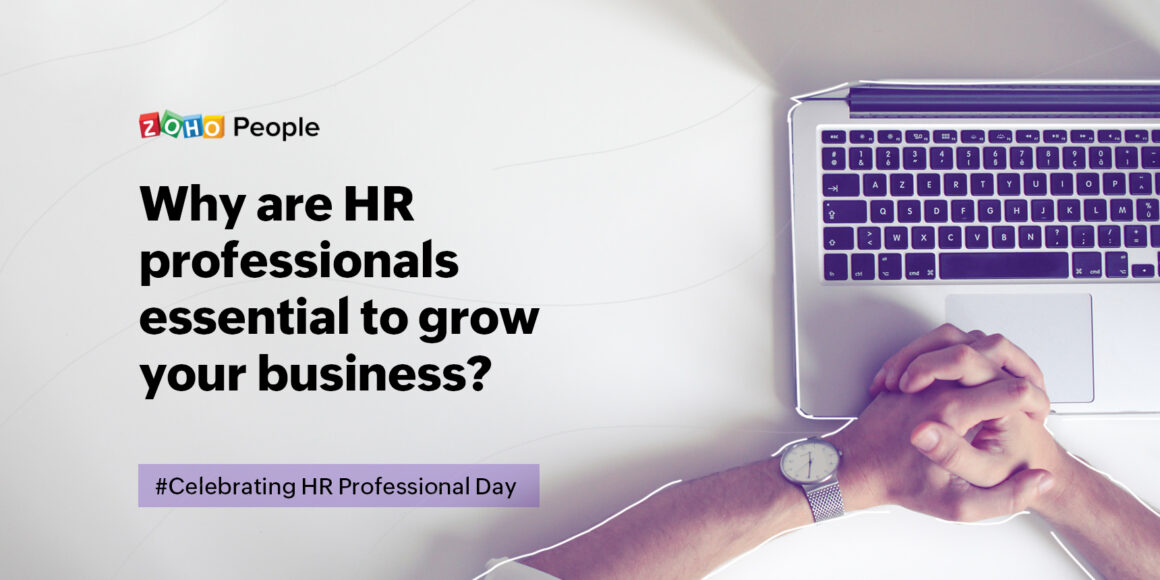 Human Resource Professionals Day is observed on the 26th of September every year to celebrate those who manage the most valuable assets of an organization, its employees. HR professionals play a huge role in the success or failure of an organization by directly impacting employee experience. They are involved in more than just hiring. Their major focus is to craft and implement people-centric strategies and workplace reform that improves employee happiness, engagement, satisfaction, loyalty, and morale. Without the HR department, your organization would be a less favorable place to work, which in turn affects your talent acquisition strategies. In this article, we have listed eight reasons why your organization should appreciate and celebrate its HR department. HR professionals:
An organization is completely dependent on its employees, so hiring the right candidate for your organization is very important. According to a survey by Career Builder, one bad hire can cost an organization nearly $15,000. HR professionals are closely involved in devising talent acquisition strategies to reach the right talent for their organization and improve their hiring decisions. They oversee the complete recruitment procedure right from advertising and collecting resumes to onboarding the new hires. Any mistake in the process can damage an employee's trust in your organization.
Improve employee experience
HR professionals are at the forefront of providing an exceptional experience to your employees. Employee experience is the new customer experience, and millennial and Gen Z employees give it more importance than any other benefits. According to research by Deloitte, 80% of executives rate employee experience as either important or very important for their organization. HR professionals are constantly trying to make their organization a great place to work. They help develop and implement processes to create career development opportunities, empower employees, improve communication and collaboration, encourage teamwork, enhance feedback systems, and more. All of this is geared toward improving employee experience, and the better your employee experience is, the better your company's reputation among candidates, partners, and customers will be.
Having an engaging and healthy company culture will promote better company values, employee retention, happiness, satisfaction, and performance. Organizational culture is reflected in each level of your business. HR professionals ensure that your company culture is consistent through recruitment to offboarding. Being at the center of your employee performance, HR professionals also help employees understand and reflect their organizational culture in the way they work.
Employee needs in an organization are constantly evolving, and HR professionals take continuous measures to understand and account for them. This makes your employees feel valued and respected, meaning they are more likely to work harder for your organization. If the change is drastic, HR professionals have the additional responsibility of assessing the overall impact of the change on the business and how ready their organization is to accept the change. Not catering to legitimate employee needs can cause resentment among employees, which affects their performance and overall satisfaction, leading to a low employee retention rate.
Help with employee career development
Providing learning and development opportunities to employees is a way of showing them that your organization is interested in their career growth. Learning programs allow your employees to build the skills required to perform better for your organization and improve its success. This way, you are also empowering your employees to deliver excellent customer service. HR professionals are actively involved in conducting learning courses, which includes assessing the training needs of employees in each department, understanding employees' expectations, defining learning goals, implementing learning technology, and evaluating the impact of learning on employee productivity and performance. HR professionals help ensure your organization's time and money isn't wasted because they always strive to choose the best learning program for your unique needs.
Enhance internal communication and teamwork
Improving internal communication and collaboration is the key to engaging your employees. This ensures that all your employees are on the same page and work together to achieve your organization's goals. Effective internal communication encourages constructive feedback, which results in more innovative ideas. HR professionals play a key role in devising an internal communication strategy and defining the different communication channels that are available to employees. They take internal communication to the next level by announcing important developments and events, initiating discussions, encouraging feedback, and conducting activities to improve team collaboration.
Resolve conflicts and restore peace
Workplace negativity, usually caused by burnout, lack of appreciation and autonomy, rumors, and gossip, can bring down the morale and productivity of your organization. HR professionals take the mediator role in these situations and end the differences by coming up with a solution or compromise between all the parties involved. They interact with employees and receive feedback regularly to get a clear understanding of how employees perceive their organization. This helps them identify the signs of negativity at an early stage and implement measures accordingly.
From recruiting the right employees for your organization to improving every detail of an organization's working culture, HR professionals help create excellent employee experiences and increase the growth and success of your business. They bring out the best in your employees. The job can be a taxing one, though! This HR Professionals Day, be sure to show some appreciation to your HR team for everything they do to make your business a happy, productive environment.
Tarika

Content Specialist at Zoho People
Leave a Reply
Your email address will not be published. Required fields are marked