5 tips to build better leaders in your organization
5 tips to build better leaders in your organization
Last Updated: December 11, 2023
640 Views
3 Min Read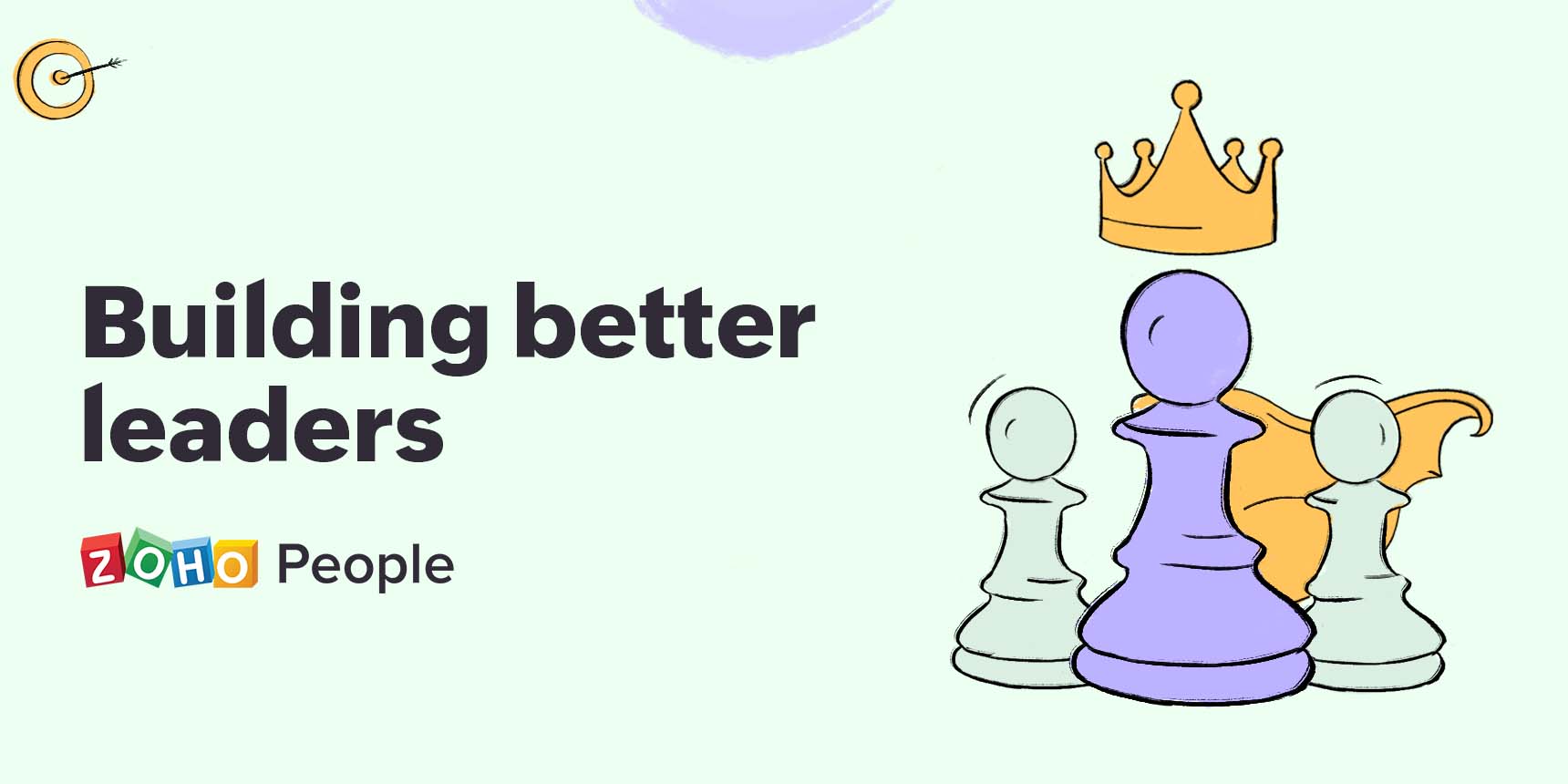 The importance of developing leadership skills among your employees, especially among senior and mid-level employees, cannot be overstated. When it comes to managers, leadership skills play a huge role in how effectively they can support employees, make key decisions, delegate tasks, and leverage their team's strengths to improve organizational growth. This enhances employee satisfaction and productivity, encouraging them to stick with your organization for longer. Similarly, fostering leadership skills in your employees prepares them to take on greater responsibilities and grow in their careers.
If you are wondering how to build better leaders, especially in your mid-level management, here are five tips to develop essential leadership skills:
1. Promote independent thinking and autonomy
Preventing micromanagement is the first step to strengthening employee leadership skills. Your employees should receive the support to take on responsibilities and make decisions independently. For example, it's important to encourage managers to set clear expectations and goals for their team members before beginning a new project or entering a new performance period. Remind managers to allow their team members to come up with ideas during this time, rather than simply dispensing orders. This enables employees to develop a plan of action themselves while using manager input as a guide.
It's also crucial to foster a feedback culture in which mistakes are seen as opportunities for growth. Managers should provide constructive feedback that enables employees to understand what went wrong and how to avoid similar issues in the future. You can nurture this culture by establishing a system in your performance reviews that rewards employees for coming up with new initiatives.
2. Organize regular soft-skill trainings
Soft skills enable employees to understand other perspectives, collaborate with their peers, communicate well, solve problems, and develop resilience. Team building skills, for instance, allow leaders to motivate their team members, keep them accountable, steer them towards their individual goals, and foster mutual trust. Emotional intelligence skills allow leaders to better connect with and support their team members, especially during challenging moments. Similarly, decision-making skills help managers and team members produce effective outcomes that benefit the organization. Regular soft skills training programs can promote a positive workplace and mindful leaders.
3. Develop effective mentorship opportunities
Effective mentoring allows experienced employees to show beginners what it takes to excel, and it can be a great way to help all parties build leadership skills. Compared to other techniques, mentoring is relatively inexpensive and less time-consuming. Simply identify experienced employees whose leadership qualities are consistent with your organizational values and pair them up with less-experienced coworkers. Mentors can then determine what their mentees require to succeed, help them set clear goals, teach them how to overcome setbacks, and more.
4. Delegate tasks effectively
The kinds of projects your employees work on play a huge role in shaping their leadership skills. Assigning high-impact tasks that involve a significant amount of planning, collaboration, execution, and monitoring will truly help your employees understand the nuances of their work. This will also allow them to handle greater responsibilities and make key decisions effectively. Managers should divide high-impact tasks among team members rather than completing all the important tasks themselves. This ensures all employees have an equal opportunity to develop problem-solving and project management skills.
5. Encourage C-level leaders to set an example
How your organization's C-level leaders conduct themselves among employees can have a huge impact on project outcomes. That's why C-level leaders must perform in a way that inspires employees. They should embody your organization's culture in their management strategies while empowering employees to work towards strategic goals and connecting them with an overall purpose. Employee growth and development should be at the forefront of their minds. More than anything else, they should take a compassionate approach and lead with a strong sense of responsibility.
Building better leaders
Taking steps to cultivate leadership skills among your employees could transform your work environment for the better. As a result, your employees will be able to approach their work with greater motivation and a stronger sense of achievement. We hope this blog post gave you a clearer idea of how to foster leadership skills in your employees!
Tarika

Content Specialist at Zoho People
Leave a Reply
Your email address will not be published. Required fields are marked