5 tips for building a strong employer brand
5 tips for building a strong employer brand
Last Updated: January 16, 2020
4.0K Views
3 Min Read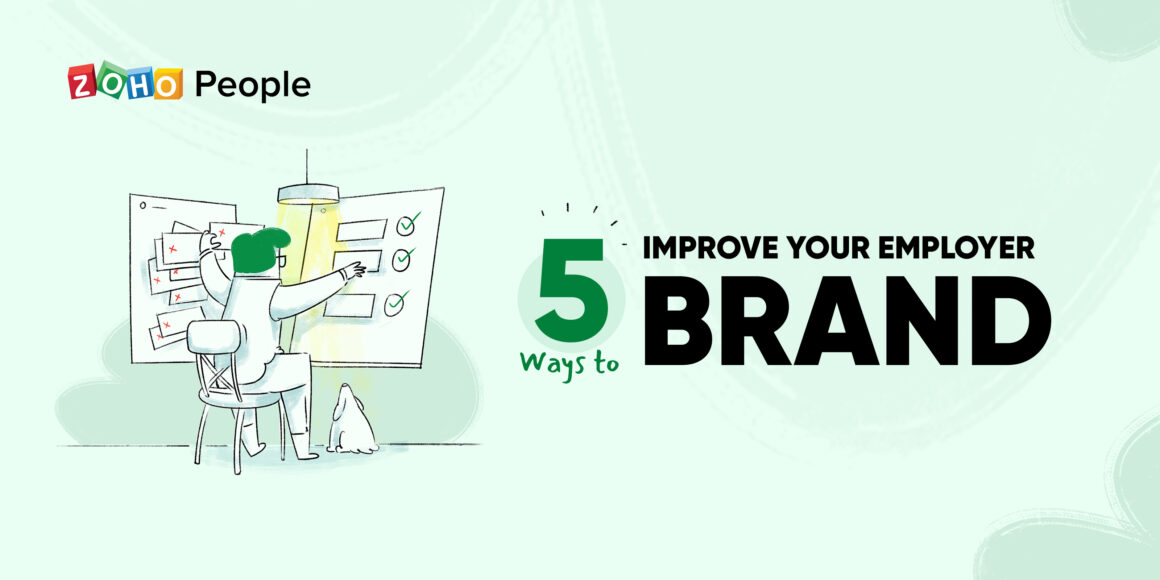 Due to today's talent shortage, job-seekers have the freedom to be more selective when choosing their employers. As a result, candidates have started to do extensive research about organizations before attending interviews. Building a strong employer brand is essential to attracting these candidates. A study conducted by MRI Network has revealed that 69% of job-seekers consider employer branding important while evaluating an employment offer. Improving your brand will reduce turnover and create organic appeal for your organization, saving you money on recruitment costs. Here are some tips to help you get started:
1. Assess your current brand strategy
Before you begin enhancing your employer brand, take the time to learn what is currently working and what isn't. Examine your HR reputation and operations, and discover areas that need strengthening. Encourage critical feedback, and provide safe opportunities for employees to speak their minds. Understand what organizational practices are valued by your employees, and ask new hires about what motivated them to join your organization.
2. Enhance candidate experience
During the hiring process, each candidate's experience impacts your brand in some way. Most candidates tend to share their interview experiences with their peers, regardless of whether it was good or bad. Even one bad candidate experience can hurt your employer brand. Avoid this by updating candidates about their application and interview status throughout the hiring process. Make the selection process clear before applicants sit down for an interview. Keep the hiring process as short as possible, and keep applicants informed every step of the way. When they join your organization, create a positive onboarding experience to make them feel included.
3. Utilize social media
Social media is an excellent platform to promote your employer brand. You can advertise your company's culture, and show what it's like to work in your organization. Many candidates tend to check company social media accounts before attending an interview. Being active on social media platforms can actually help your organization stay on top of the hiring process. Employers can reach the potential candidates faster and the response rate is high. Also, hiring costs are reduced as the recruitment activities in social media are almost free. Choose the right platform for the candidates you are looking to attract, and share great content consistently.
4. Develop your company culture
In a time of low unemployment, it's very important to create a company culture that accurately and effectively communicates your brand. An appealing culture encourages candidates to join your organization. Prioritize teamwork, employee engagement, effective communication, learning opportunities, employee happiness and employee recognition in your workplace. This will help your company stand out to job-seekers.
5. Ask your current employees to share their feedback
Involving your current employees in the process of building your employer brand is essential. Employees are often perceived as the ambassadors of an organization. While researching your company, potential candidates will often find employee reviews and feedback more credible. Encourage your employees to share their experiences with your organization online to bolster your reputation.
Employer branding is crucial to attracting talented candidates. Having a reputable brand in the job market can increase employee retention and reduce turnover. Recruiting costs may decrease if you are seen as a desirable employer. The demand for talented candidates is increasing every day, so we hope these tips have given you some insight on how to enrich your brand and stand out amongst the crowd.
With Zoho People, our HR software, you can create an exceptional employer brand for your organization. It helps employees to complete all the HR tasks from onboarding to offboarding from a single platform, making the whole employee journey much easier. This goes a long way in improving your employer brand. It also creates an accountable, transparent and healthy work culture. Learn more about Zoho People here.
Also read:5 tips to build a healthy work culture
Reference:
Tarika

Content Specialist at Zoho People
Leave a Reply
Your email address will not be published. Required fields are marked