The ultimate HR software for
enterprises
As the world of work evolves, so should your HR processes and service delivery. Zoho People offers the customizable solutions enterprises need to streamline HR operations across departments, business units, and locations.
Sign up for free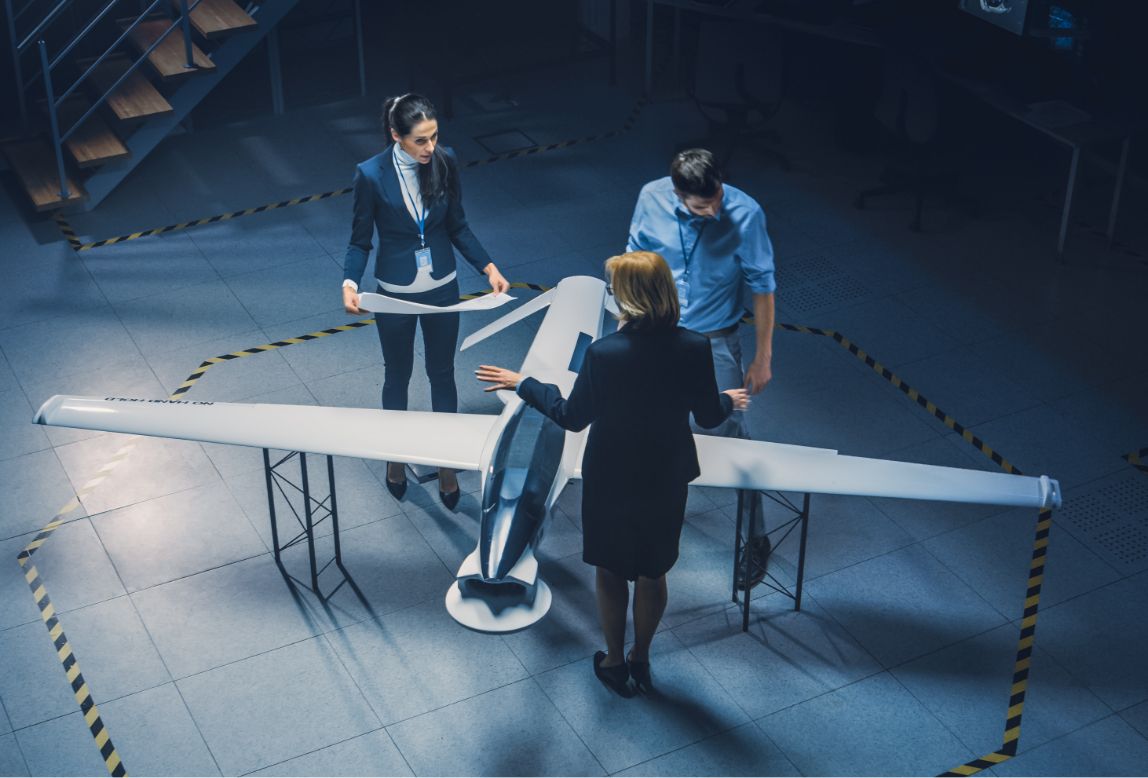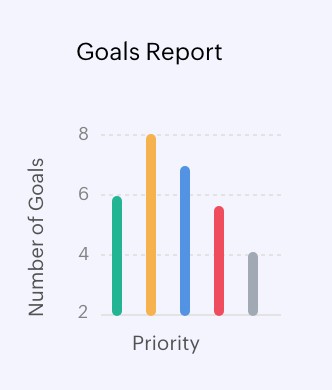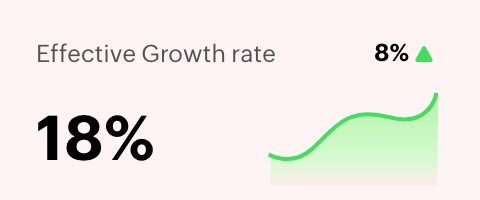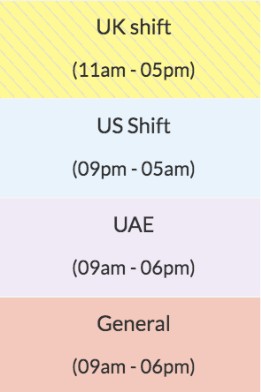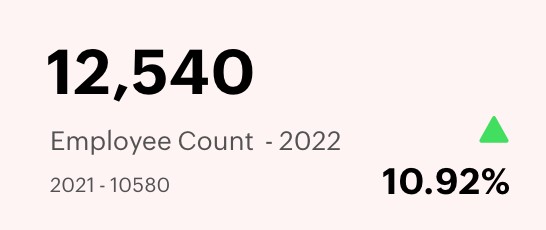 With over a decade of experience in the HR industry and the trust of thousands of organizations,
Zoho People is dedicated to bridging the gap between HR and employees

. By choosing us, you get our commitment and exceptional service for the long run.
Global presence
Zoho has offices and data centers in multiple countries, a globally-dispersed team, an international network of renowned partners, and 50 million users across the globe. We aim to help you build great employee relationships and drive growth, no matter where your business is based.
Security and privacy
Security and privacy are at the heart of all our features. We maintain top security practices to ensure the safety of all customer data. In addition to granular features like access controls, role-based permissions, IP tracking, and geo-tracking, Zoho People has built-in features that help businesses stay compliant with privacy laws like the GDPR.
Customer support
With Zoho People's premium support, you gain 24/5 access to skilled product experts. We're here to assist you with any issue, big or small, so you can achieve effortless HR processing.
Built for every industry
Regardless of what your business produces or whom you serve, our HRMS can be tailored to suit your industry's specific policies and processes. Whether you're adjusting operations to comply with local labor laws or setting up a simple leave policy, Zoho People allows you to customize the system to your unique needs.
IT ➞
Media ➞
Education ➞
Healthcare ➞
Finance ➞
Centralized dashboard
Zoho People's dashboard displays key data in one, easily-accessible space. With information like hiring and attrition rates, retention data, employee growth reports, and turnover trends, the dashboard keeps HR departments and upper management informed. It also simplifies the process of evaluating and managing multiple business units.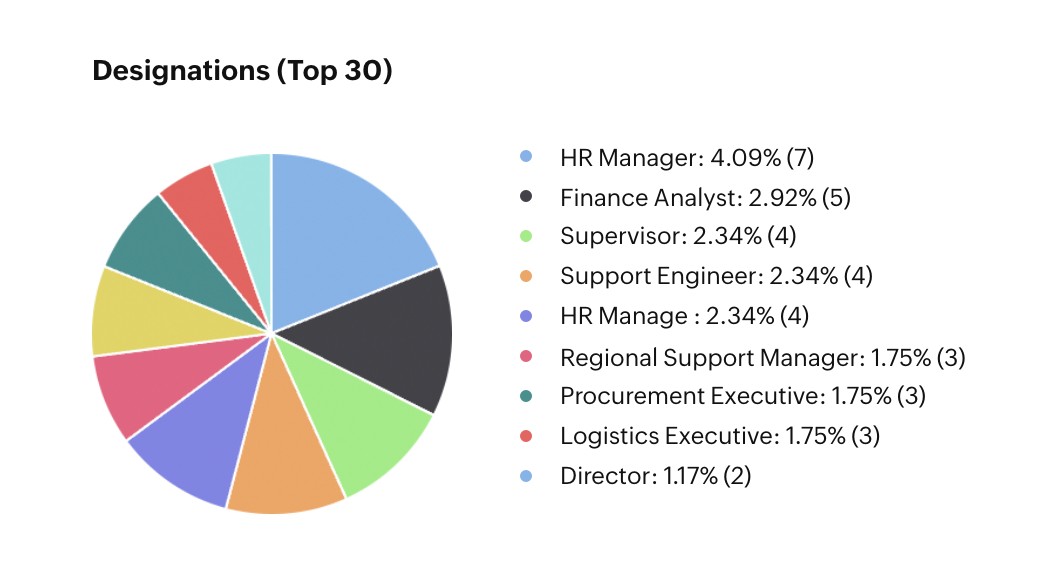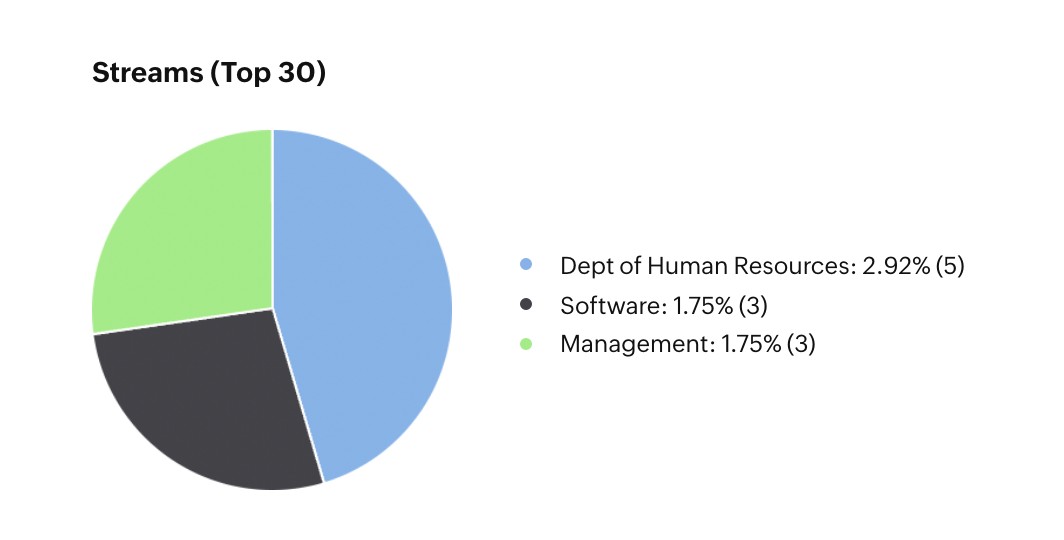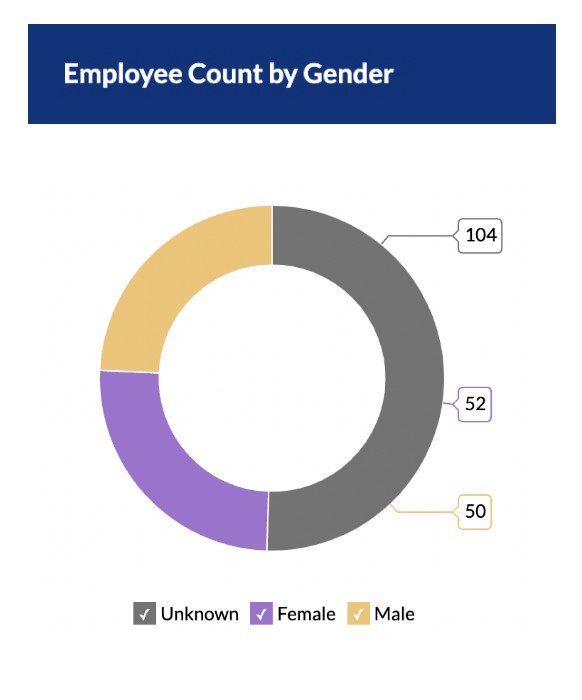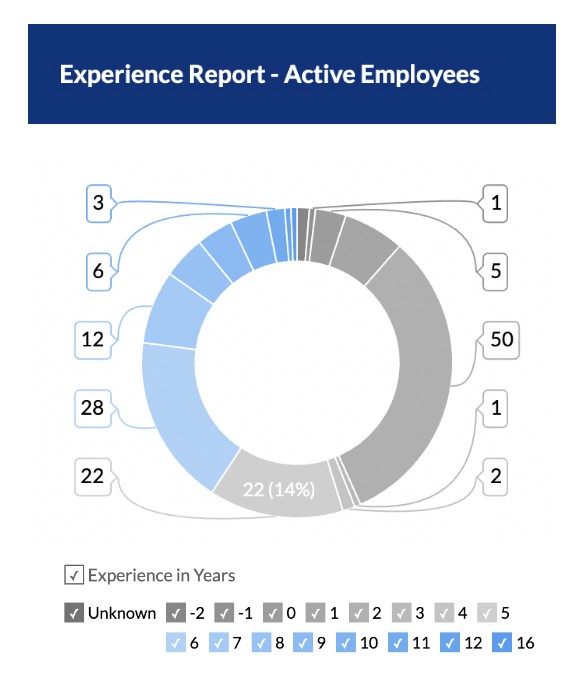 Advanced HR analytics
Nine-box grids, logged project hours, and task reports help HR teams ensure a sustainable and productive workforce. Plus, you can build your own custom reports.
Grievance management
Zoho People helps you build a direct line of communication between your HR department and employees. Create categories, assign case managers, and efficiently answer employee questions about leave, timesheets, onboarding, work travel, and more.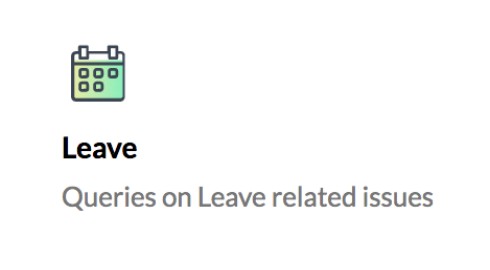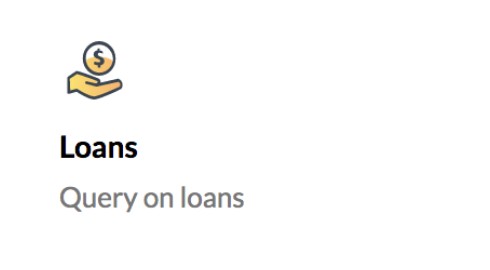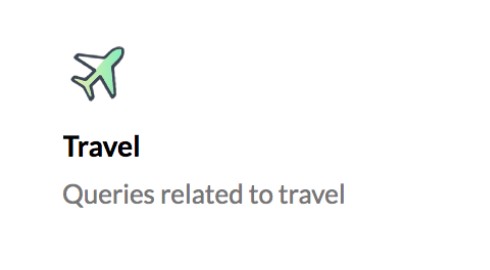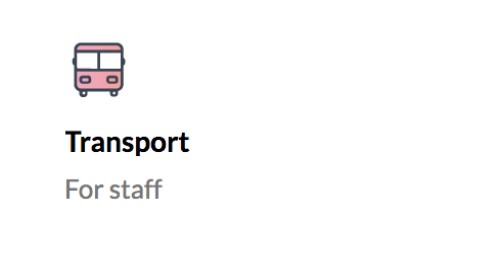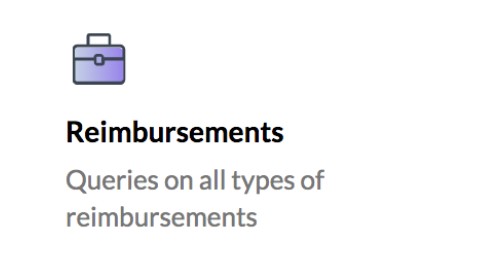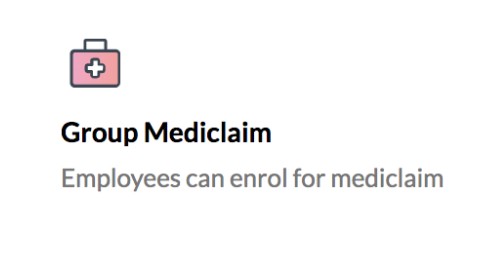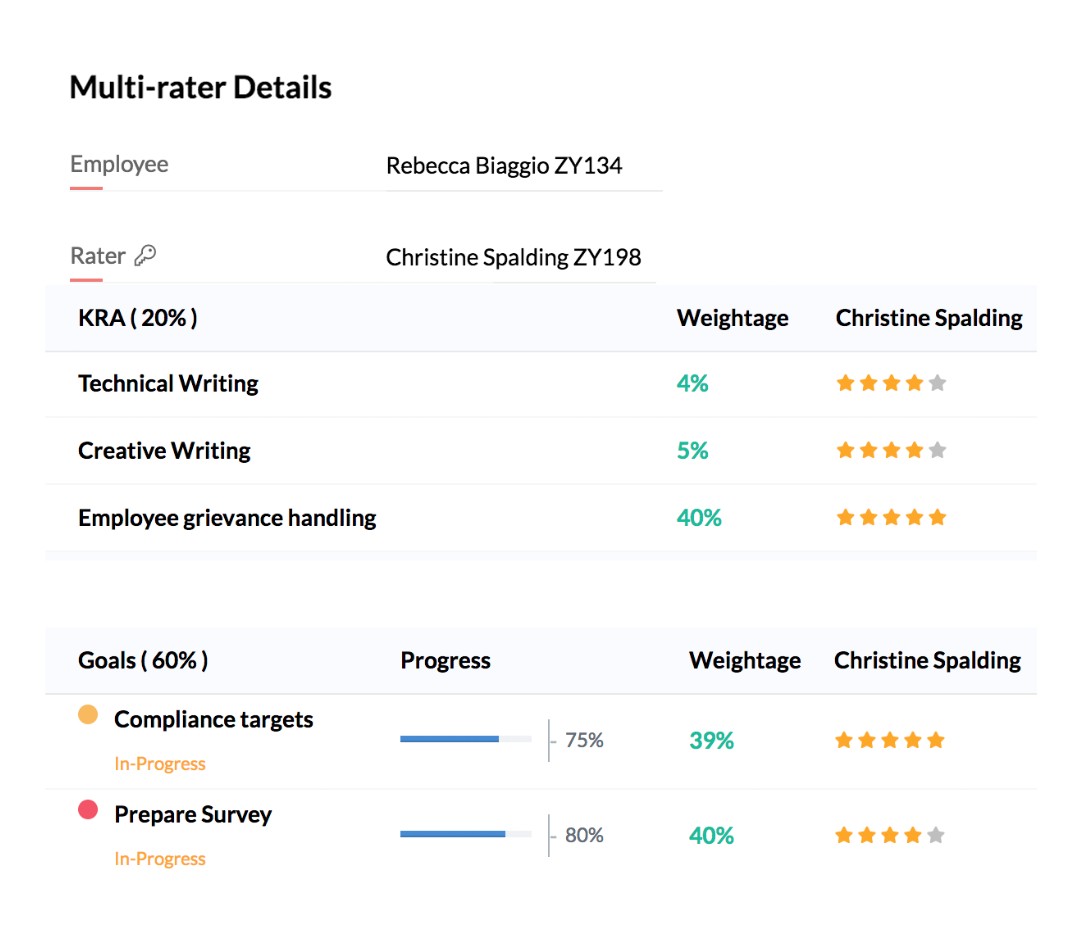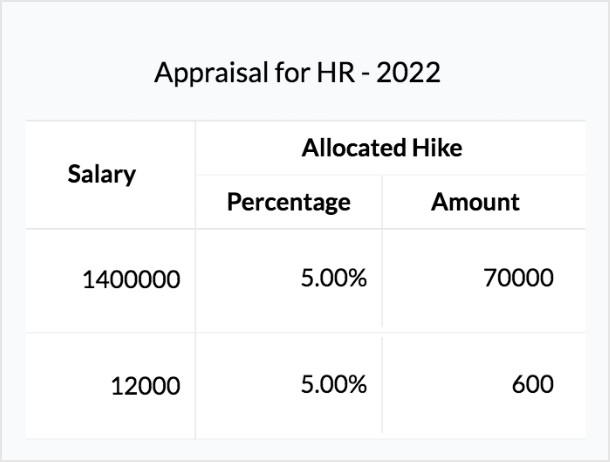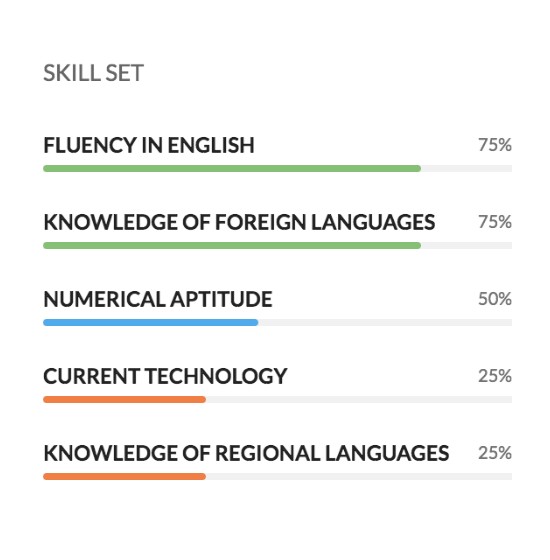 Engaging performance assessments
Performance management is a nuanced, vital part of development. Zoho People enables you to identify, nurture, and apply talent wisely. With our application, you can:
Perform 360-degree performance appraisals
Enable 360-degree feedback
Map KRAs, goals, and desired competencies
Keep tabs on employee skill sets
Inform your management with nine-box and appraisal reporting
Learning management system
Zoho People's LMS streamlines your learning and development programs, aligns learning with your organizational goals, and gathers insights on employee learning trends.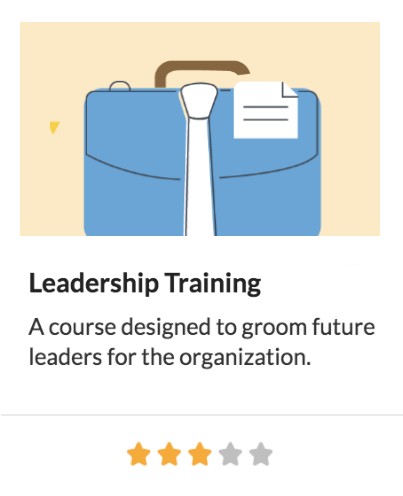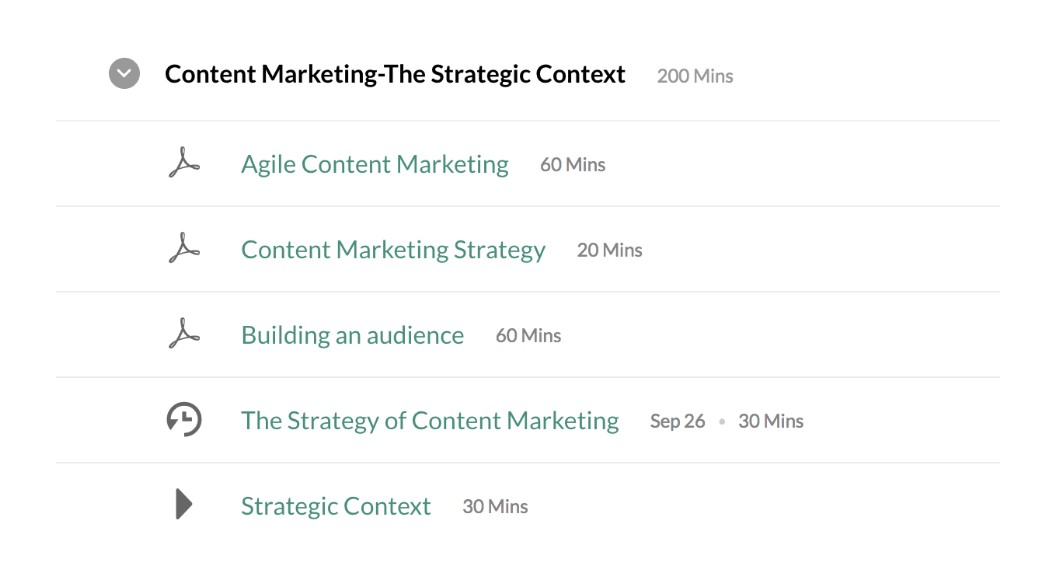 Customizable HR services
HR requirements vary widely across organizations. Use tailor-made forms, workflow templates, and blueprints to facilitate your company's asset management, benefits administration, and employee recognition.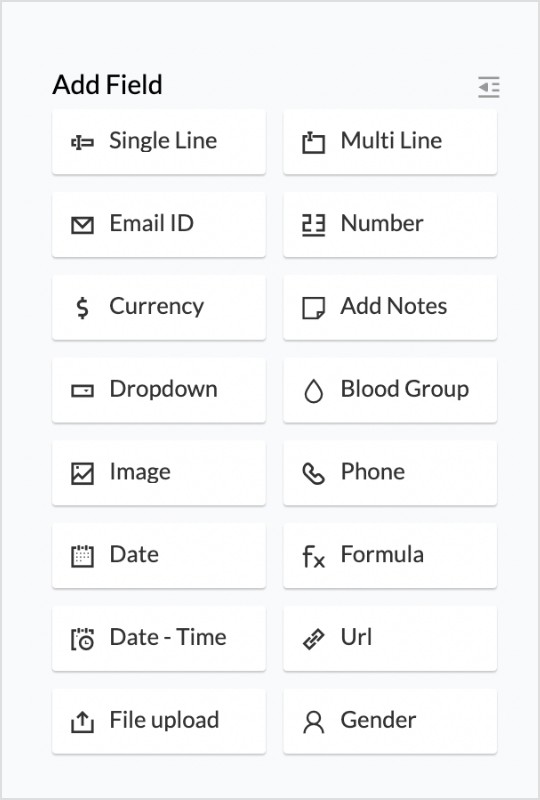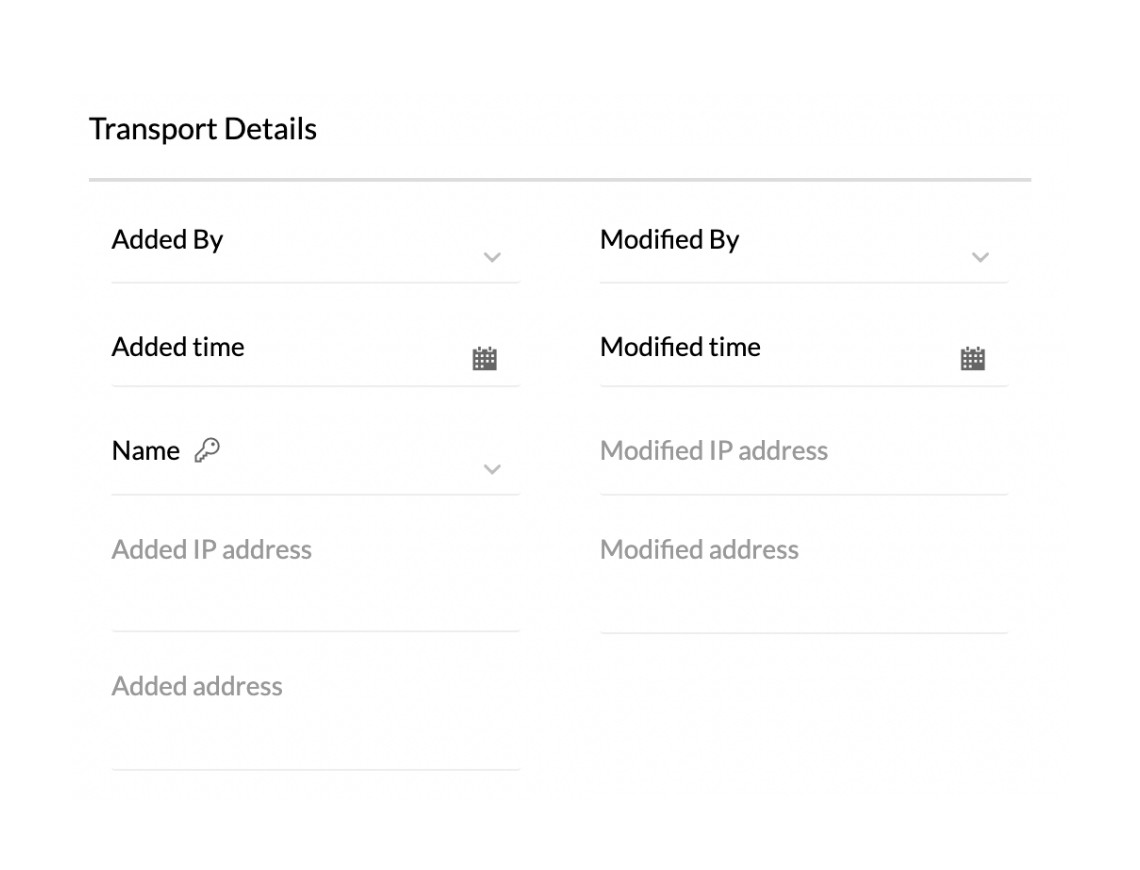 12 M+
Attendance punches per day
50 k+
Approvals completed per day
170 k+
Workflows triggered per day
One of India's
largest airlines

serves its employees with Zoho People
We're solving some of our most pressing issues with Zoho People. Whether it's tracking time off or managing shifts, the aviation industry requires extreme precision and we were able to accomplish that with Zoho People. We couldn't be happier as we've found a solution that's built with both the employee and HR professional in mind, providing a comprehensive solution that can grow with us and the changing business landscape.
Industry Aviation
Business Size 12000 +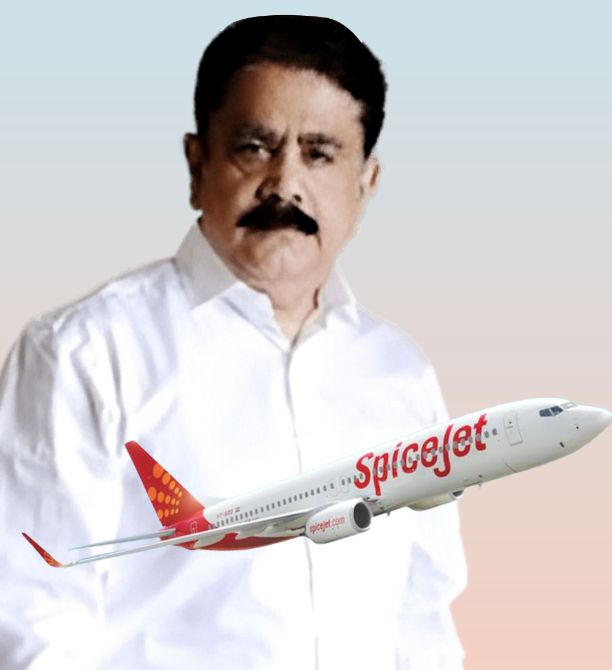 Surajit Banerjee Head of HR SpiceJet Limited
Making HR tech easy to adopt, adapt, and access
Powerful integrations
Zoho People provides REST APIs and seamlessly integrates with multiple Zoho and third-party applications like Zoho Books, QuickBooks, AdobeSign, and more.
Implementation and training support
Deploy your new HR system with our dedicated product experts from our Jumpstart team and equip your HR team and employees with the right training.
Learn more about Jumpstart
Focused Enterprise support with SLA
With our enterprise support system, you'll get access to highly-skilled support engineers on standby, 24 hours a day, 365 days a year. They can assist with all your issues—big and small—within a priority response time of 1 hour.
Employees are your first customers—equip them with the best HR software
Sign up for free