Integrate

Ease employees into their jobs with accessible self-service options

Organize

Customize the processes you need to set up your organization

Manage

Track employee performance, attend to their requests, and make targeted announcements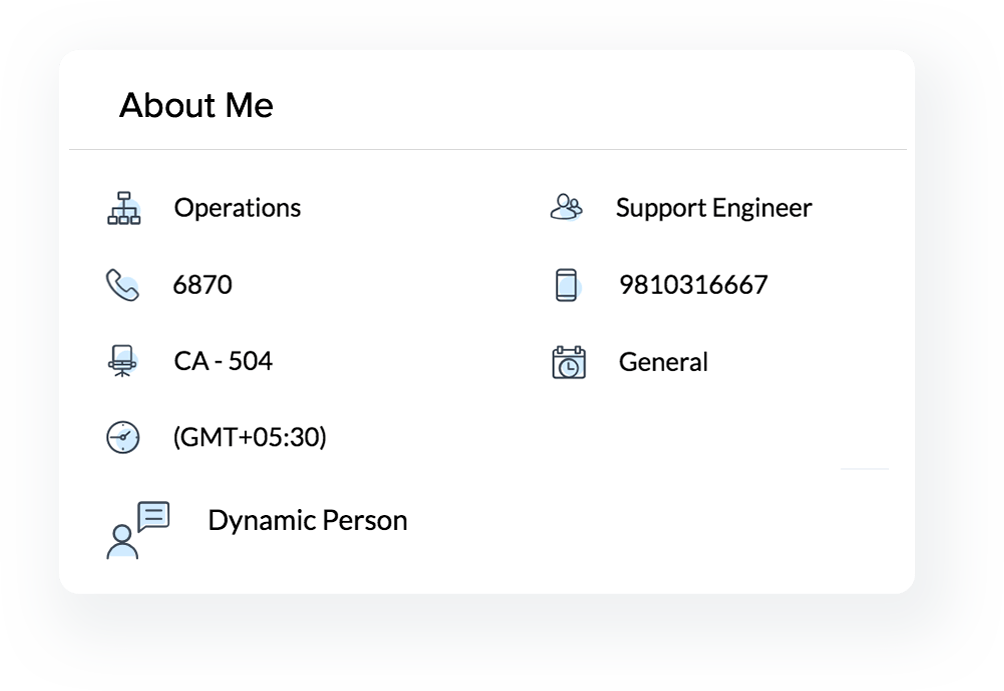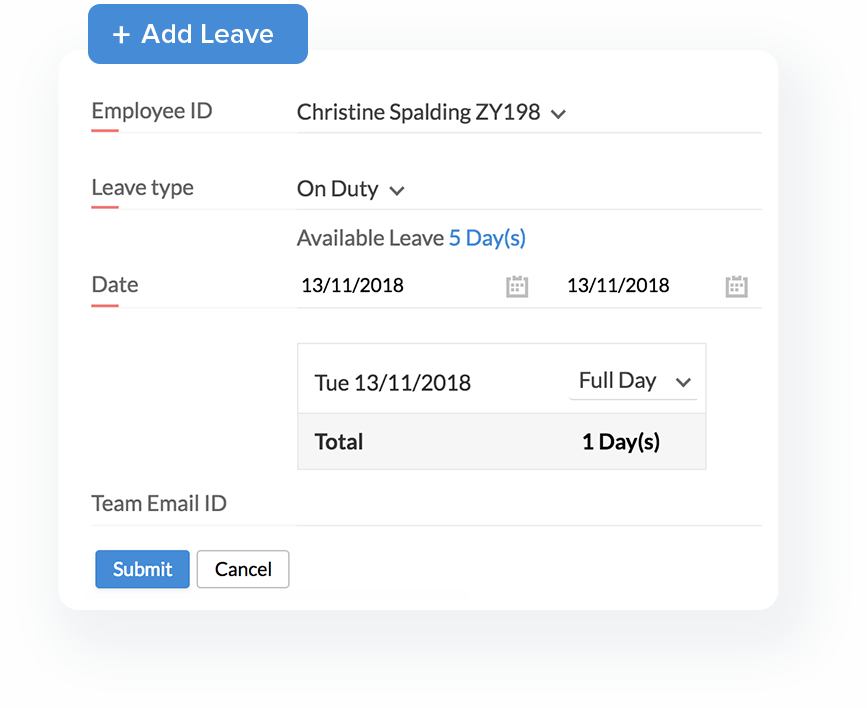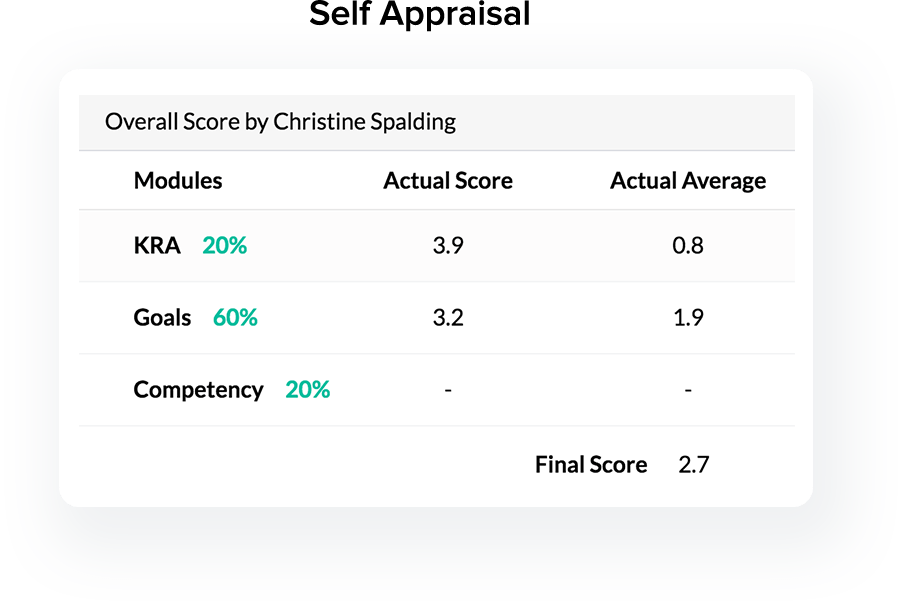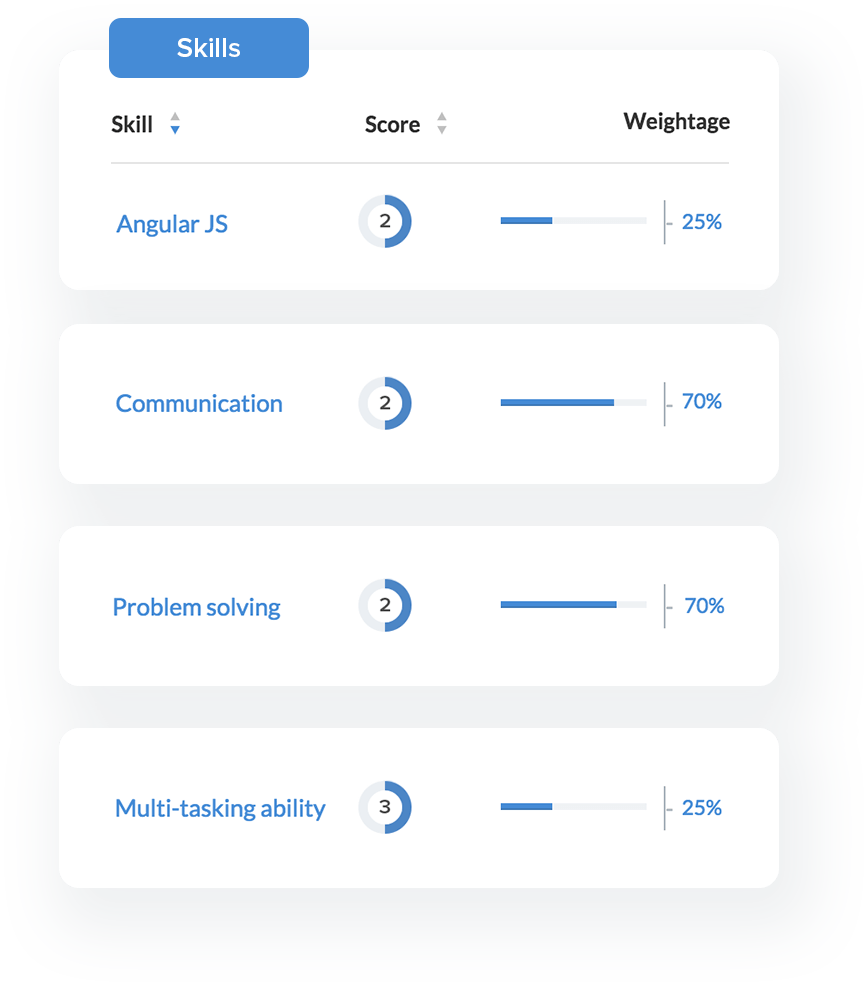 ZY110 -

Peter John

Support Engineer
Automate HR tasks to keep pace with your organization's growth
Zoho People's IT-oriented HR solutions give you the ability to automate complex sets of routine actions with workflows, while checklists and tasks save time and ensure your work is carried out smoothly.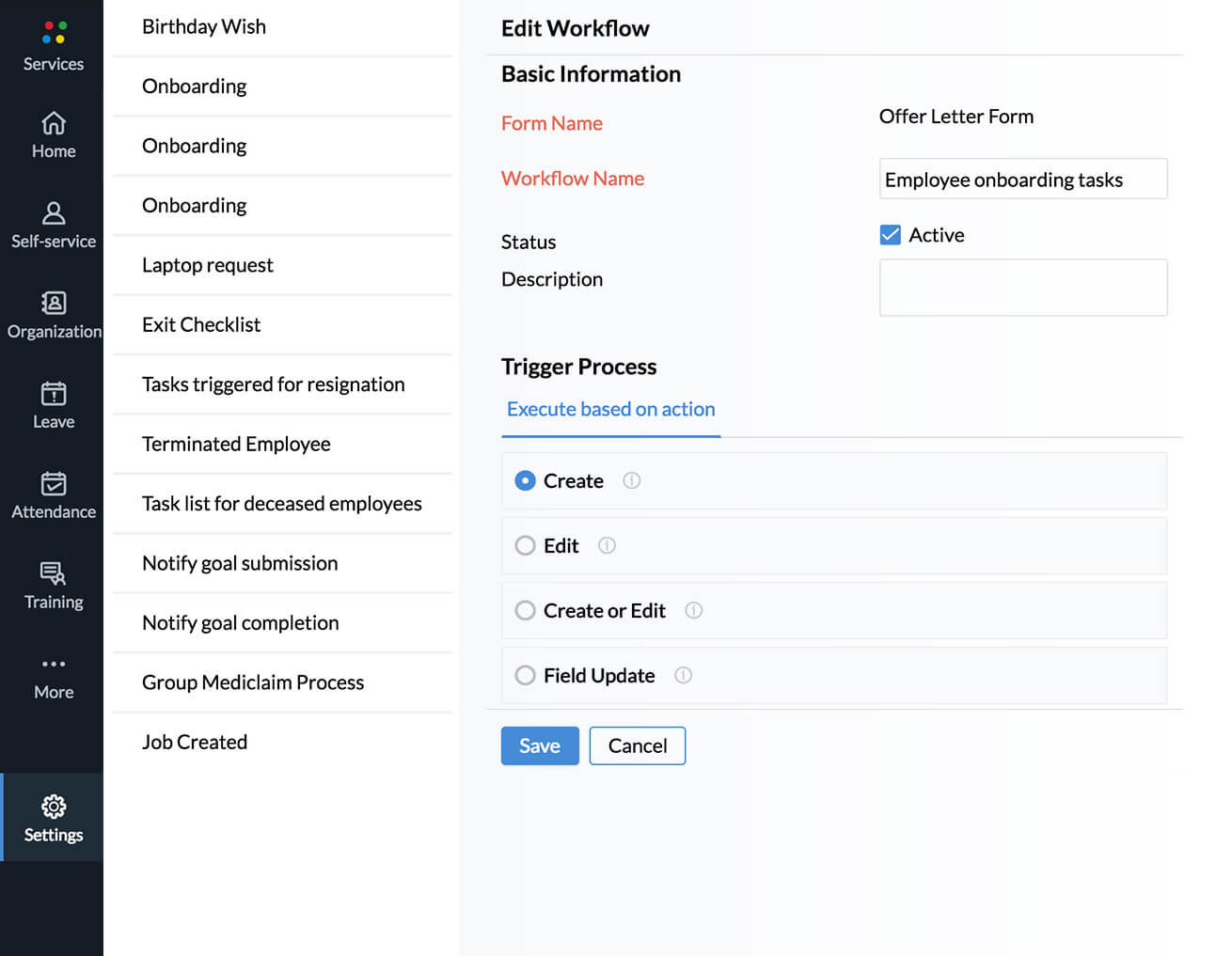 Cater to the professional needs of all your employees
Handle assets, compensation, and leave requests. Communicate easily through integrated feeds and chat features. All in one place, so you won't lose sight of the needs of individual employees.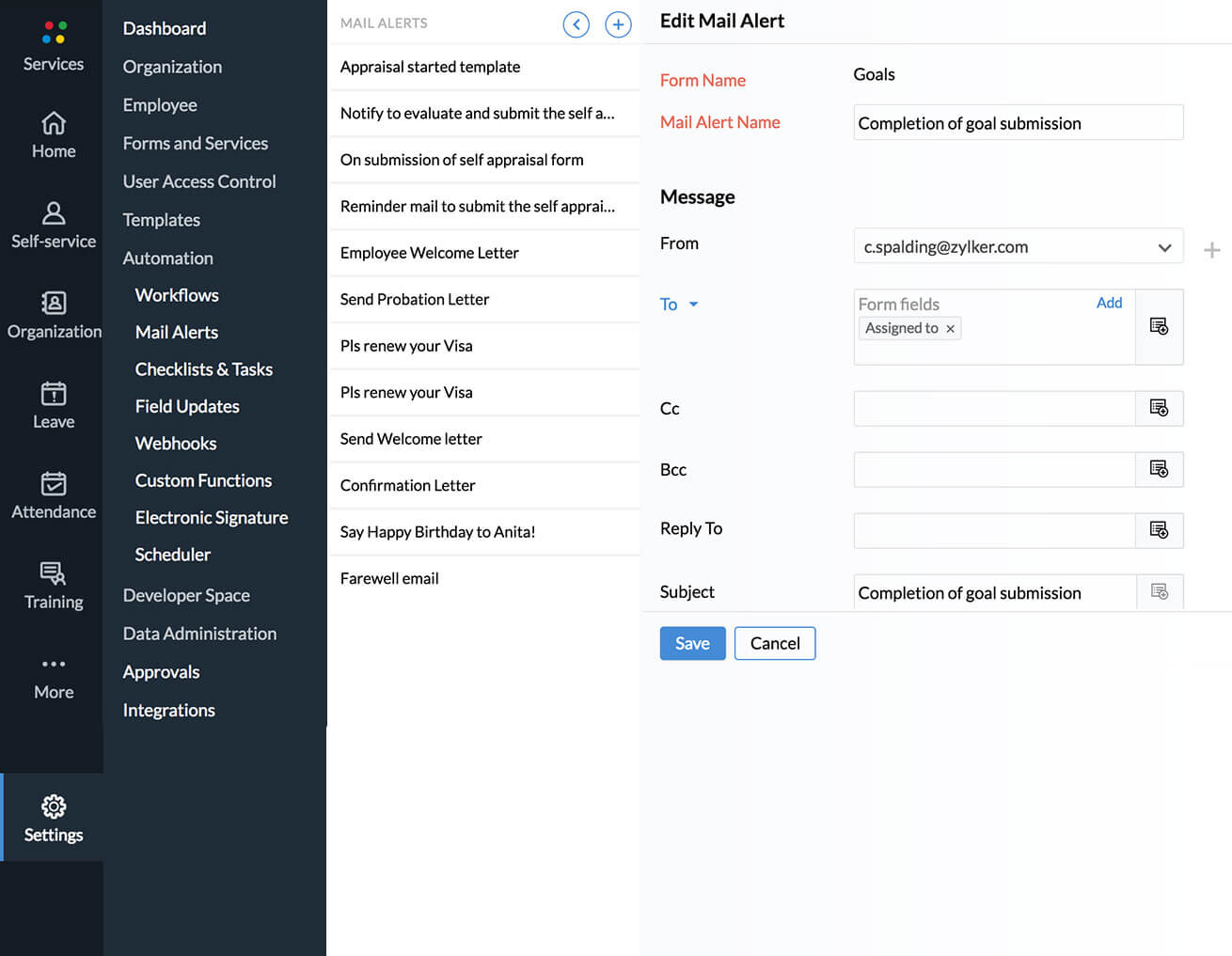 Ensure that time is well spent on the work that matters
Zoho People's time-tracking lets you track and bill the time employees work on specific Jobs and Projects, allocating the necessary hours that each job requires with the Job Schedule.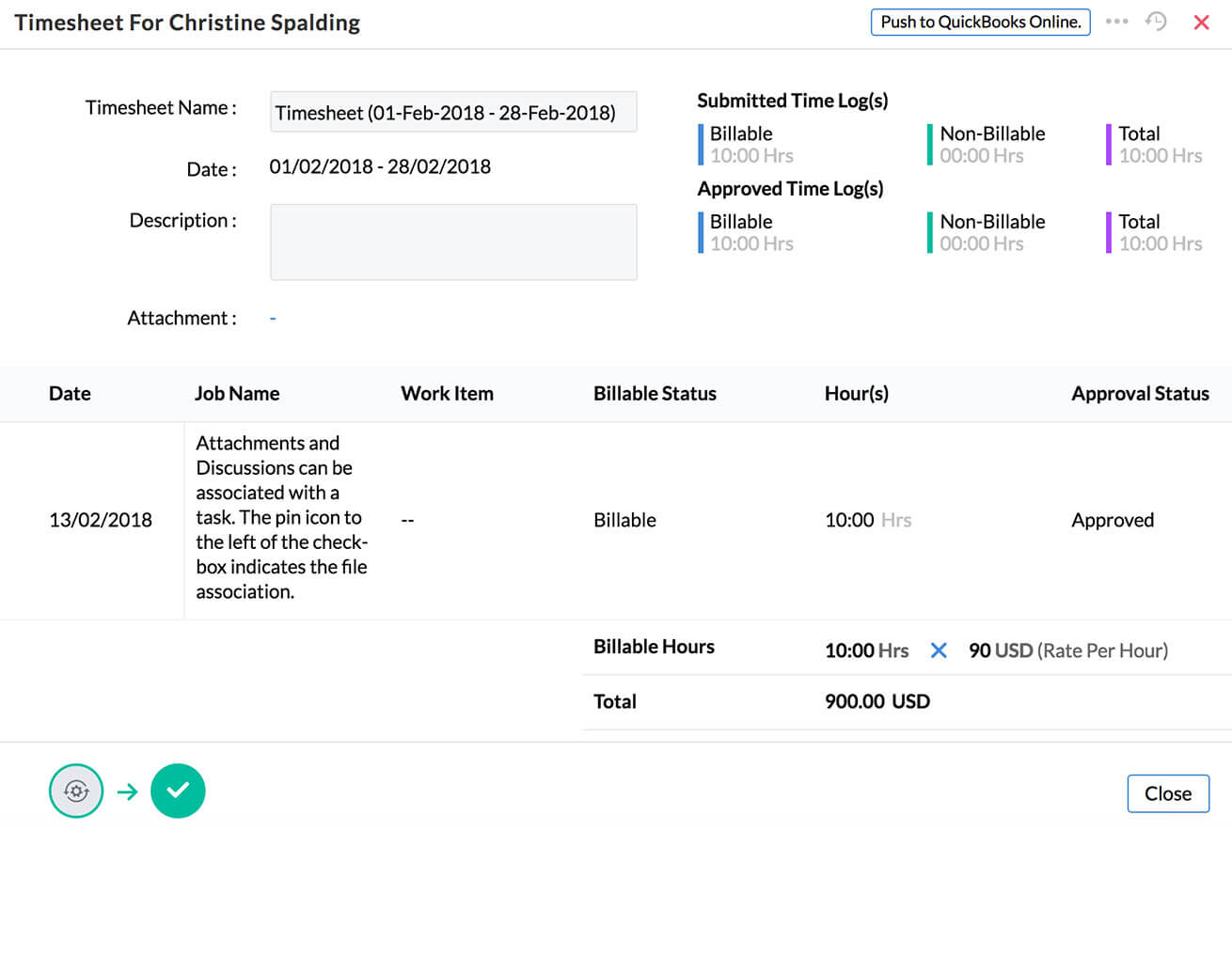 Evaluate employee performance the way you want to
In the vast sea of IT employees, Zoho People lets organizations cultivate their best talent with detailed information on an employee's skill set, KRAs, and goals. The addition of 360-degree feedback makes the appraisal process simple and transparent.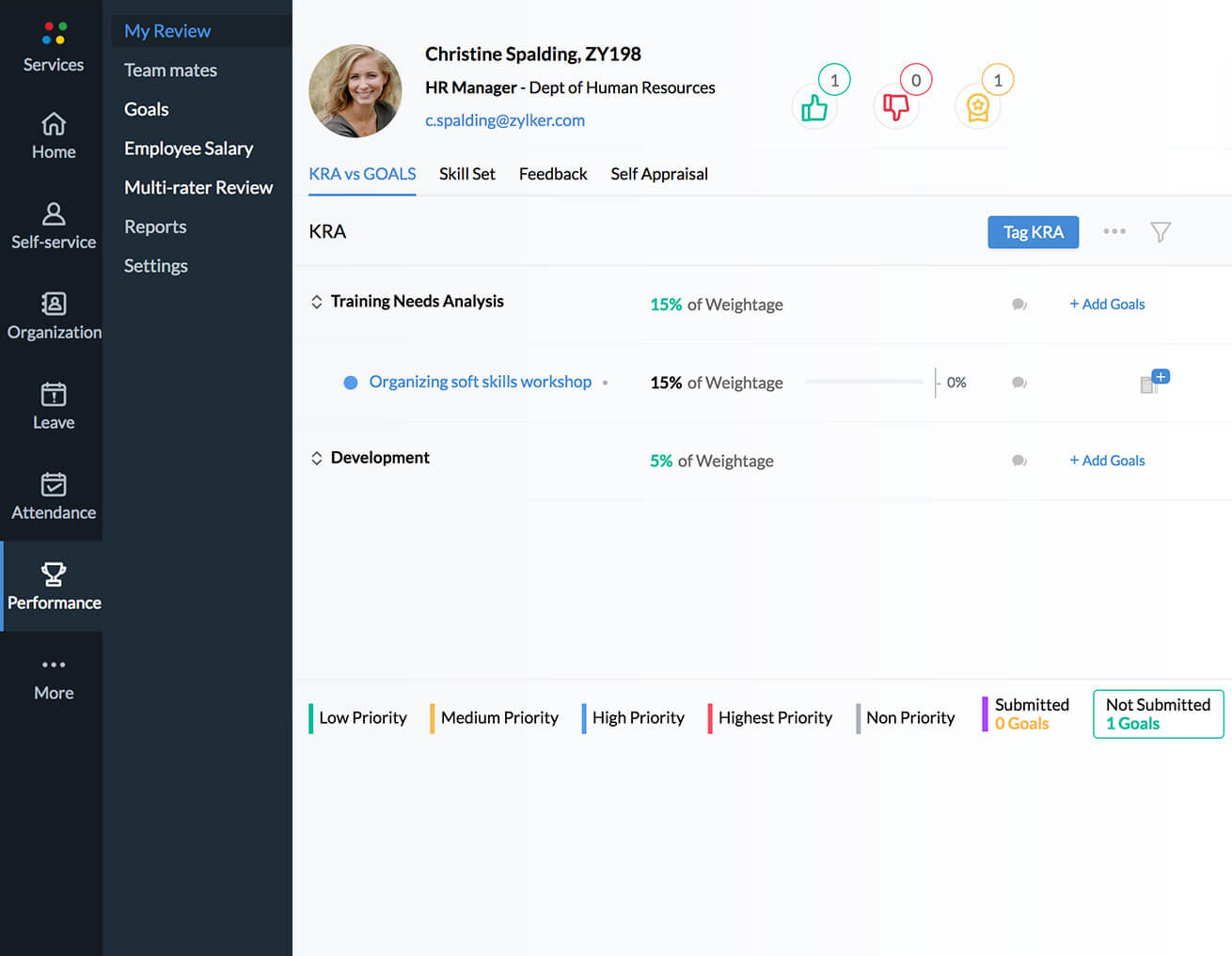 Make working from home simpler
Zoho People allows for remote check-ins and check-outs, thereby eliminating the hassle of manually tracking attendance. Define roles and permissions by IP addresses or geo-location to restrict accesses to authorized systems.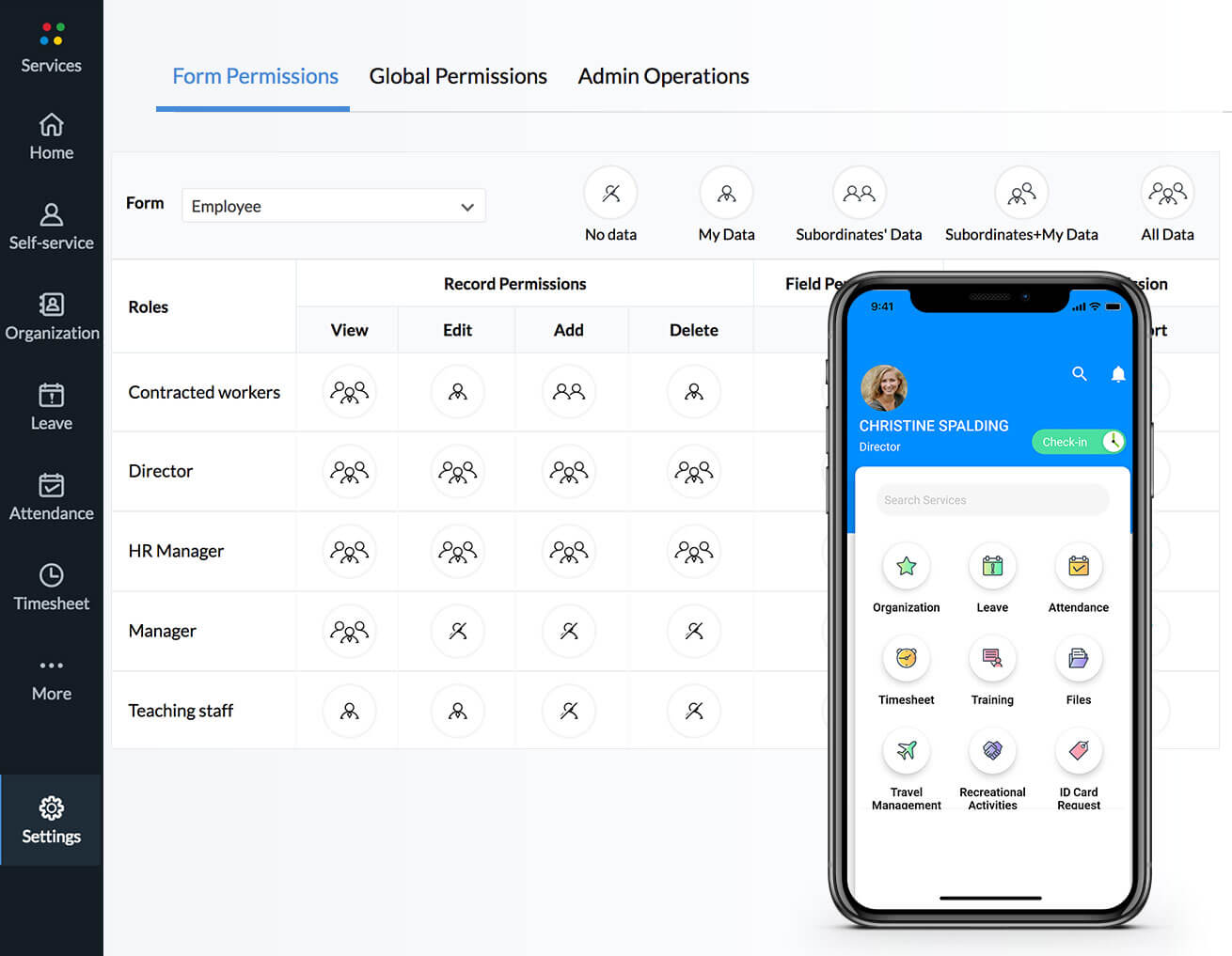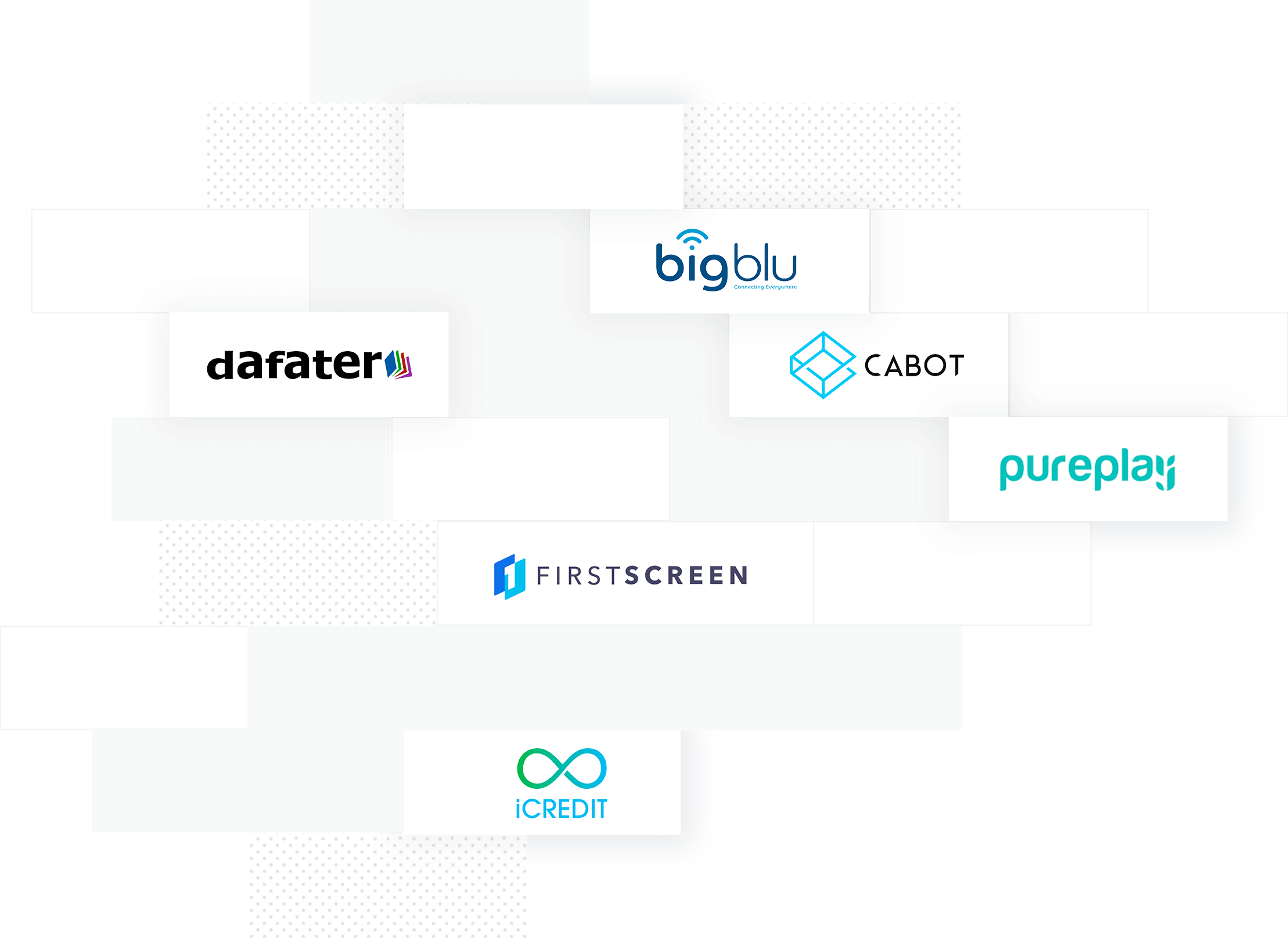 One of the best things about Zoho People is its flexibility. It is not used just by our HR department but also by our Delivery Leaders, Office Management, Training Department and Finance Departments

Zuzana Reingraberova -

Event & Training Manager
We've got the tools you need
Zoho People offers comprehensive HR solutions for anything you're looking to do. Come see how we can help you help your people.