Envision

Tailor your resources to your organization's vision

Organize

Build a comprehensive overview of your workforce

Streamline

Minimize redundant processes and link important ones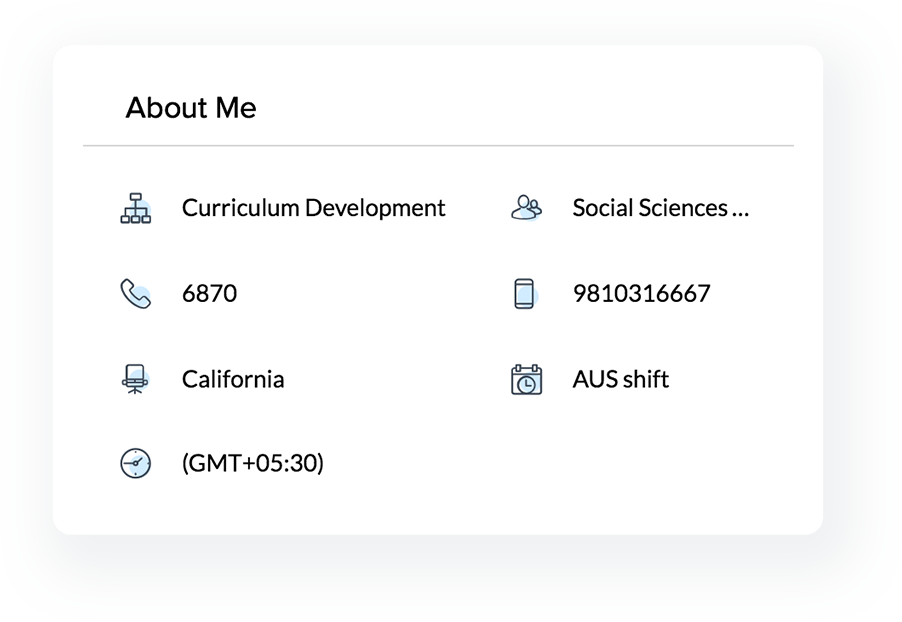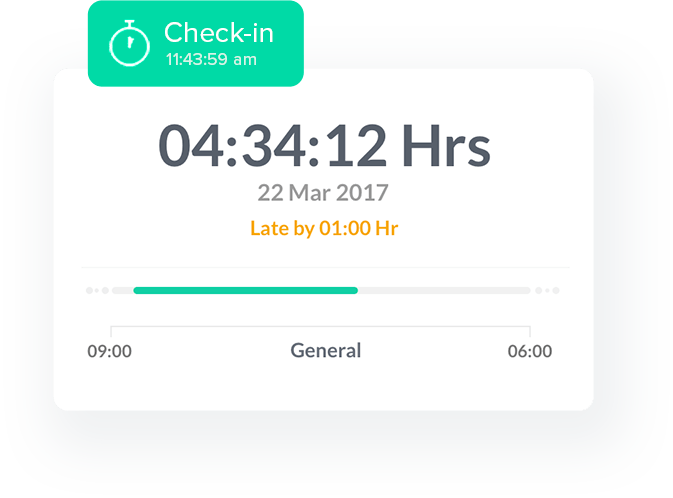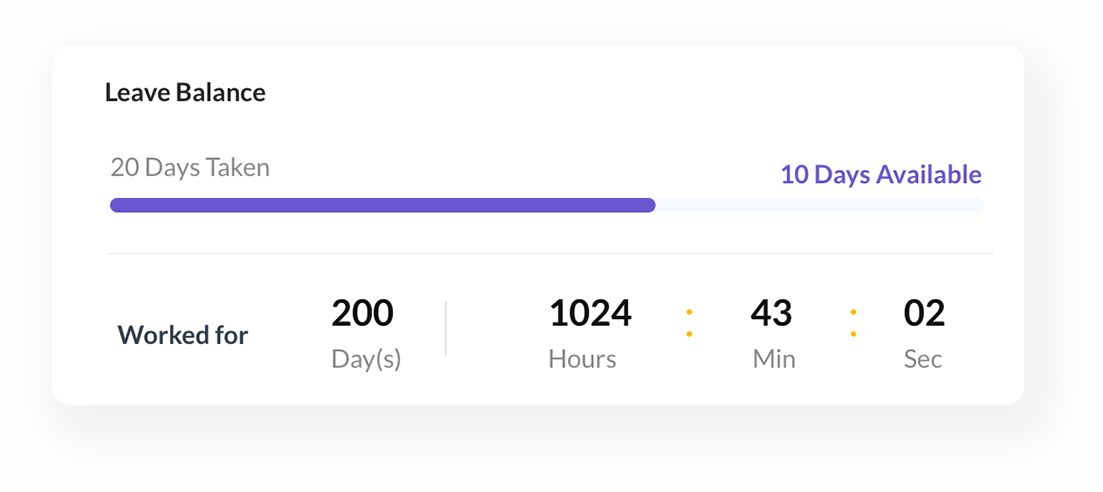 ZY102 -

Brianna Marshall

Social Sciences Curriculum
Simplify administration
With Zoho People's highly-customizable structural functionalities, it's much easier to manage specific allowances for transport, educational materials, etc. Forms can also be set up for relevant requests.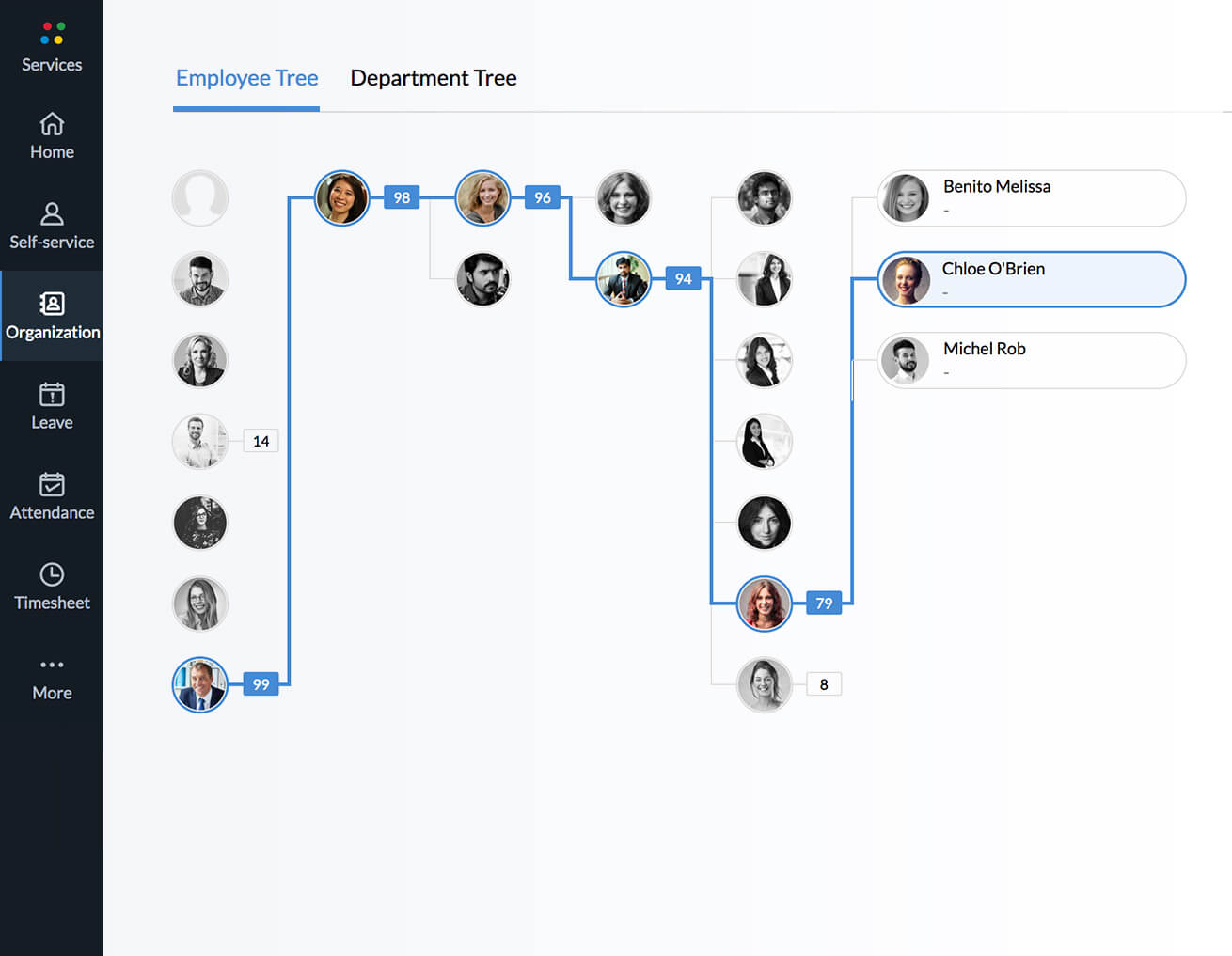 Coordinate with your staff, no matter their role
Zoho People lets you take charge of diverse employee roles, comprising administrative, teaching, and non-teaching staff, whether permanent or contract. Configure their correspondent permissions, and manage their attendance according to your needs.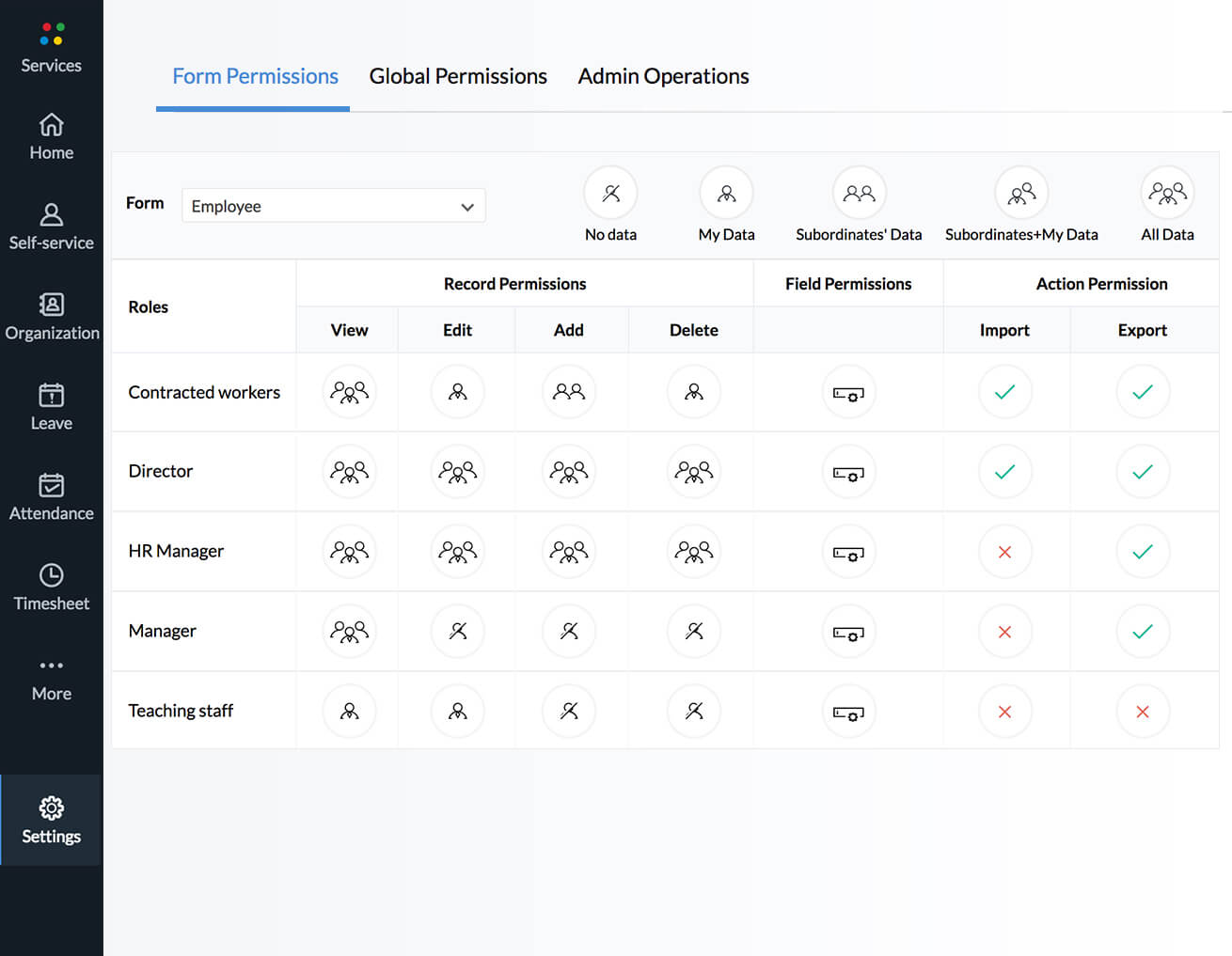 The notification board for everyone
Zoho People's feeds and notifications ensure that important information is disseminated throughout the organization. Teaching and non-teaching staff, curriculum developers, administrators, and others can coordinate through Groups to work on common duties.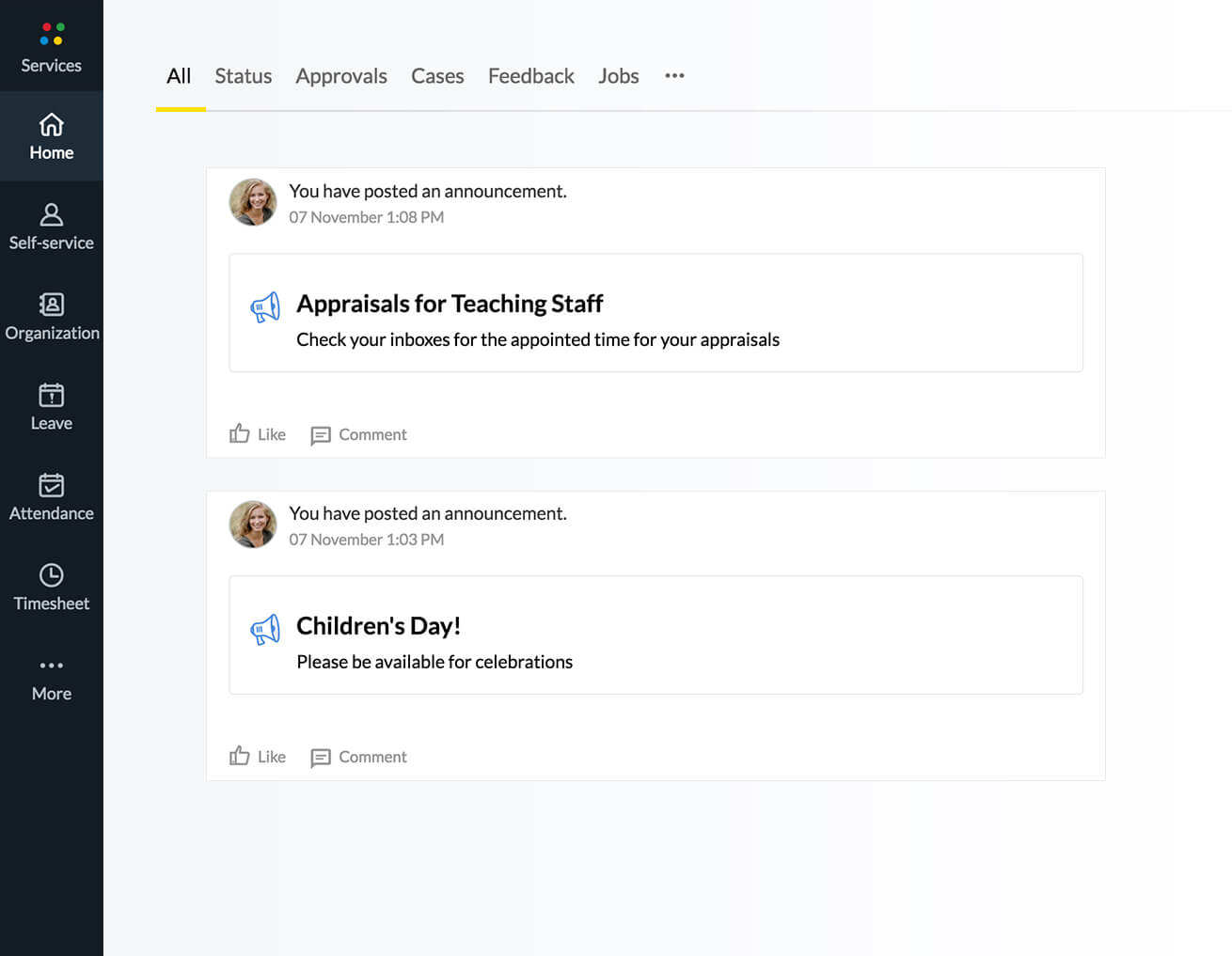 Identify the skills your people use to make a difference
Retain and nurture your best educators, coordinators, and administrators through Zoho People's comprehensive performance review functionalities, which allow you to identify KRAs and skill sets where staff can maximize their potential.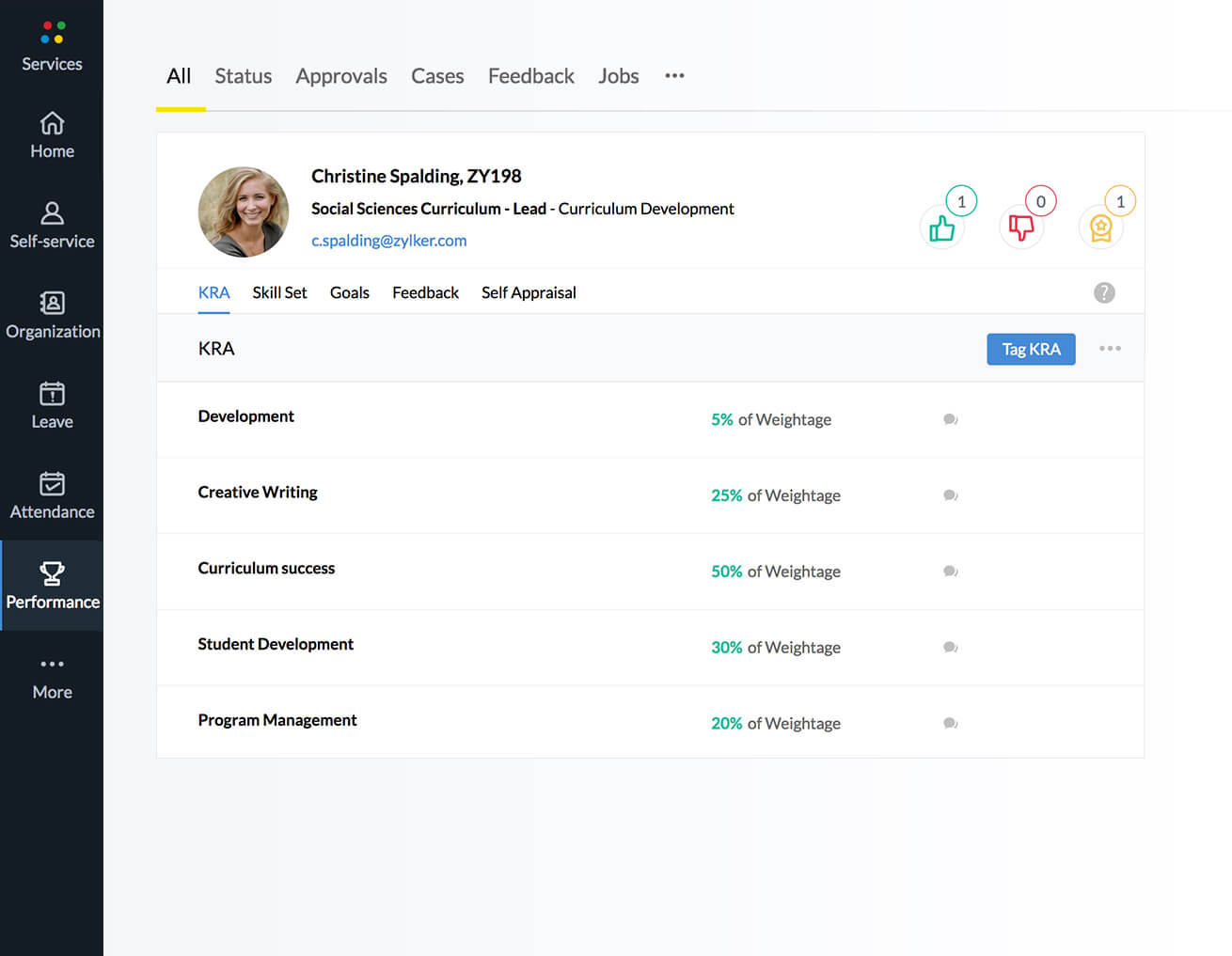 Direct lines of communication between staff and HR
Zoho People's Cases establishes a way for busy staff members to address their queries and requests directly to the HR agent, sorted by category. Integrated chats also allow staff to further a conversation with HR.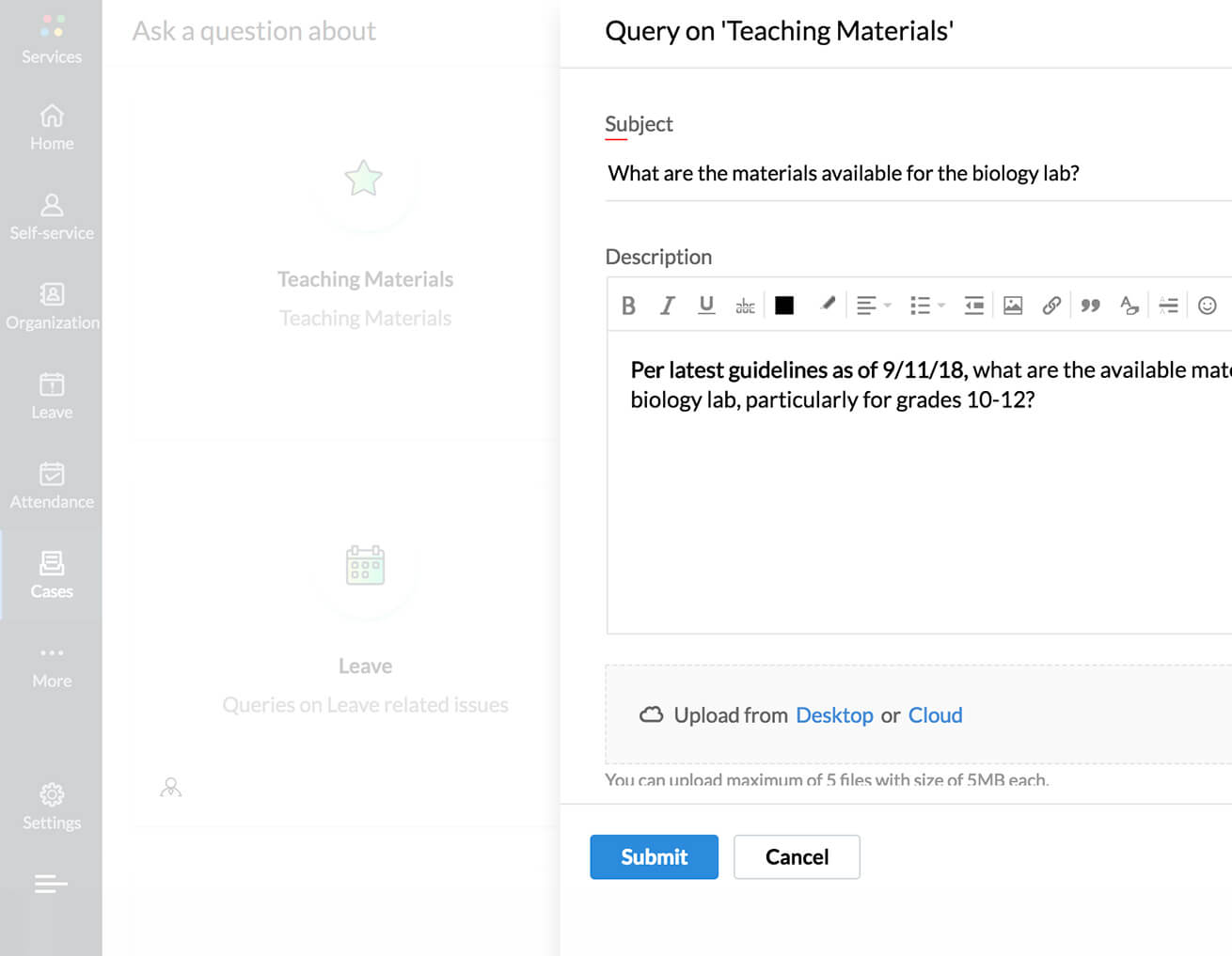 We've got the tools you need
Zoho People offers comprehensive HR solutions for anything you're looking to do. Come see how we can help you help your people.