Skillsets:
To add skill sets, go to Performance>Settings>Skill Set>Add
Enter Domain name and add skill sets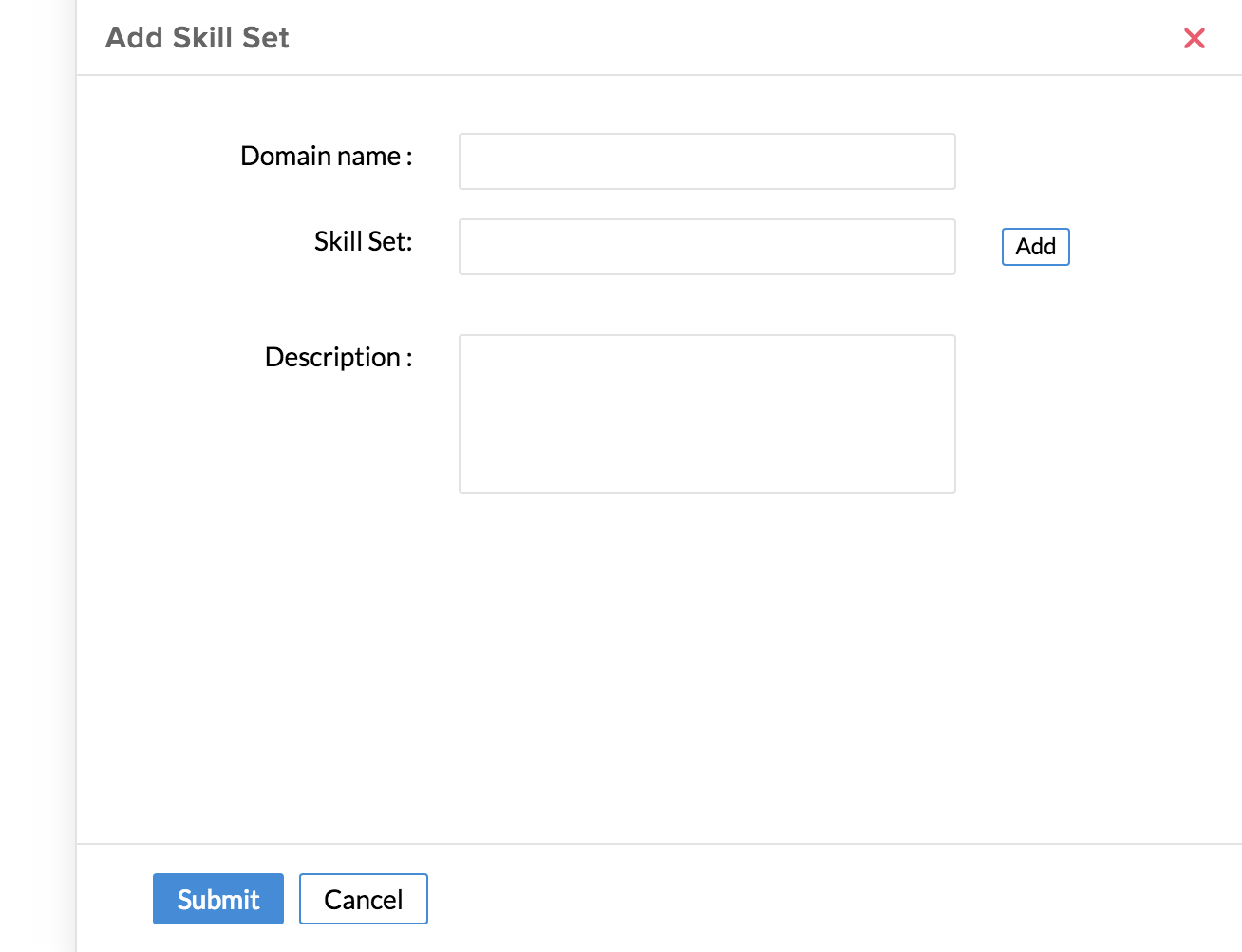 From your home page, go to Performance>Team Mates > Peer View
Use the filter to search for employees based on Manager's name
Click on the employee for who the skill set needs to be assigned
Click Tag Skill set
When you select the domain name from the drop down, the skill sets pertaining to that domain will get listed.
Check the ones that need to be mapped
Click Submit
Once the skill sets are mapped, you will be able to see the skill set matrix under Performance > Team Mates > Skill Set Matrix
Filtering your employees based on their skill sets help you identify the number of employees in your organization under different skill sets. This also gives you an insight during recruitment on the skill sets under which you need to recruit more people.
From your home page, go to Performance>Team Mates>SkillSet Matrix
Under Skills, enter the skills based on which you need the search to be done
Enter the Experience details and hit Search
You will be able to see the list of employees who fall under the specified skillset.