Leave Policies
Setting up leave policies is an integral part of onboarding. Soon after employees start using the HR tool, they will have to update their leave information. In Zoho People, you can create and customize simple and complex leave policies as per the needs of your organization.
With the advanced leave configuration, there are various advance options such as prorate accrual, reset and, customize policy that can help you shape your policies for specific employees as well.
To configure an advanced leave policy,
Go to Leave > Settings > Leave Type > Add
Give a Name, image and Code - Code is a unique reference for the leave type. For eg, the code for Casual Leave can be given for CL for easy identification
Under Type, select whether the leave should be Paid or Unpaid, On Duty or a Restricted Holiday
Under Unit, select Days or Hours and give a description. The unit given here will form the basis for all the leave calculations. For example, if Hours is chosen then all configurations and reports will be in Hours
Validity refers to the period for which the leave type is valid. The From date is mandatory for any leave type. If you do not want the leave type to expire, the To date field can be left blank. Reports for the organization will be generated from this date.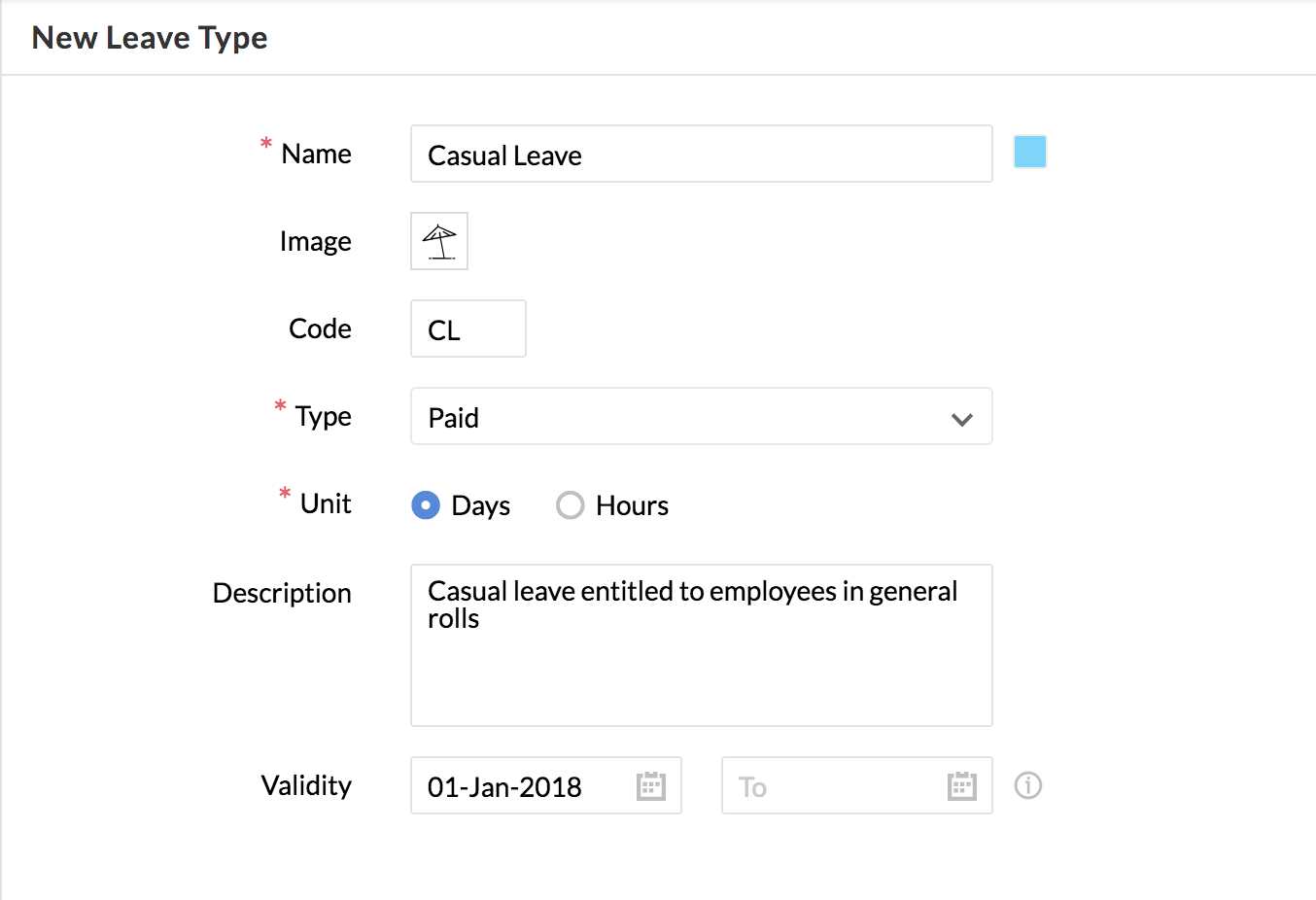 Learn more about Configuring Advanced Leave Policies.
If you want to configure basic leave policies, go to Configuring Basic Leave Policies.
Learn more about Zoho People's Leave Management.