Perth-based migration agency expedites visa acquisition by running its operations on Zoho One
The Company
Perth-based migration agency, Get Your Visa, helps nearly 1,000 people get Australian visas every month. About 10 years ago, business and life partners, Andrea Michelotti and Valentina Segreto, saw a big gap in the migration industry. Relative the rest of the world, Australia had a smaller migration industry, but there were still a lot of people who needed assistance in their interactions with the Department of Home Affairs.
At the time, the couple was running a marketing agency in Perth. Business was growing, but when an opportunity in the migration industry emerged, Andrea and Valentina decided to take it. Valentina certified as a migration agent, while Andrea stayed on at the marketing agency. Valentina was a natural—she had organised the couple's own visas and migration processes, so she took to the training with ease. For the next few years, the couple ran both businesses simultaneously.
The Challenge
All was going well until, one day, the couple forgot to send a client and best friend's visa application through while on holiday. Get Your Visa had only one employee at the time, and things were starting to fall through the cracks. "We couldn't go on running Get Your Visa that way, without having a central hub of what's happening with client profiles and visa expiry dates," Andrea said.
Once home, Andrea and Valentina sat down to look at software tools. "We started to analyse," Andrea said. "We needed to get a CRM in place. It was something we knew we always needed. We were processing 500-600 visa applications a year. We recruited three more case administrators, but it's a pretty busy industry. We couldn't sustain those numbers without technology, and comprehensive integrations with other platforms." They looked at Sugar CRM, Salesforce, and Zoho CRM. "We looked at how much each was going to cost us, and after some research, we decided Zoho would be the right solution for us."
The solution
Since signing up for Zoho CRM back in 2013, Andrea has migrated the company's Zoho subscription over to Zoho One, unlocking access to a suite of over 50 apps. "I was at a conference in Sydney, and there was a Zoho One booth," he recalled. "That's where I learnt about Zoho One and how it could help us. As soon as I went back home, I switched to One." Today, Zoho CRM remains the company's single source of truth.
Most Get Your Visa leads come through the company's website. Visitors can book a meeting directly through the site, and their information will be pushed to Zoho CRM through a Zoho Flow integration.
After the initial consultation, the Get Your Visa team creates individual projects for each prospect. All of this is recorded in a custom module in Zoho CRM. "Each project has one client, and each client can have multiple projects," Andrea explained. "We make sure every project is on the record. We call it the job module. We record who's in charge of a project, what sort of visa we need to process, and the timeline, so we know how long it's going to take to do it."
All payments are connected to their respective jobs. Once a visa is launched and approved, every interaction with the Department of Home Affairs is recorded in the relevant record in CRM. "That way, in case someone calls the office, any of us can jump on the system and give the client and update."
For accounting, the team uses Xero. "Our Zoho system is fully integrated with our Xero platform," explained Andrea. "As soon as we reconcile the books, that information is pushed from Xero into Zoho, and our team will know that we can start the application process." Once they start the process, a job manager assigns each job to an agent. Agents can log into Zoho CRM to track how much has been paid, along with the status of the application. "It gives our staff members a clear view of the financial side of the projects as well."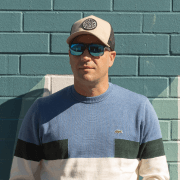 Benefits and ROI
Andrea soon found that in the hands of someone with the applicable skills, Zoho offered complete flexibility. "The beauty of Zoho CRM is that you can build your business any way you want. It's limitless. You can do flowcharts, create custom functions and custom modules, create API calls, whatever you want." Andrea designed the company's entire process for using Zoho CRM and determined how the system would function for the team.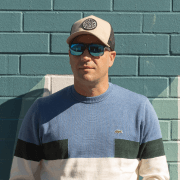 One of the biggest benefits Get Your Visa has gained from Zoho CRM is business growth. What used to be done manually is now automated within the system, empowering the team to take on more clients and recruit more migration agents. "What we were doing manually with one person full-time is now done behind the scenes," said Andrea. "It takes a little bit of time to design the process, streamline it, and put it in place. There's testing and adjusting as well, but once it's all done, it just goes by itself."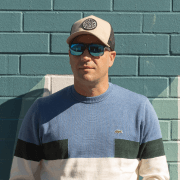 COVID-19 was the worst time to be doing business in Australia. However, thanks to the WA government's strict border control measures, COVID-19 wasn't as disruptive to businesses as it was along the east coast. It was actually the busiest time for the company. "At the beginning, we were a little worried about what was going on," Andrea said. "But after a while, we realised that there were a lot of people on temporary visas who needed extensions."
Apart from Zoho CRM and Flow, the team is gradually exploring other apps in Zoho One. "I set up Zoho Vault last week," Andrea said. "We switched to Office 365, so in the process, I also turned on Vault."
Looking Forward
Andrea has also been working with Zoho Authorised Partner, Squirrel CRM, to expand the scope of the business. One of Andrea's long-term goals is to customise Get Your Visa's Zoho CRM implementation to enable direct communication with the Department of Home Affairs. "Given the level of information we have on Zoho CRM, it'd be easier for us if we could do a direct integration with the Department," Andrea said.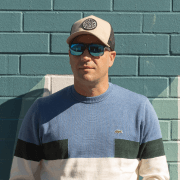 Thanks for sharing your story with us, Andrea and team! We can't wait to see your future projects come to life!