14-day free trial. No credit card required.
Learn more
Volume discount available on both yearly and monthly billing.
Prices mentioned are inclusive of local taxes.
Local taxes (VAT, GST, etc.) will be charged in addition to the prices mentioned.
MEETING
Meeting - 10
10 Participants
Meeting - 25
25 Participants
Meeting - 50
50 Participants
Meeting - 100
100 Participants
WEBINAR
WEBINAR - 100
100 Attendees
WEBINAR - 250
250 Attendees
Features you get
Meeting:

Storage for 10 recordings

Each host can store up to 10 session recordings. Purchase the add-on to get extra storage for your organization. Play and share recordings online or download them.

Video conferencing (up to 25 video feeds)
Embed meeting widget
International dial-in numbers
Record meetings
Multiple email reminders
Lock and host private meetings
Give keyboard and mouse control
Advanced moderator controls
Webinar:

Storage for 25 recordings

Each host can store up to 25 session recordings. Purchase the add-on to get extra storage for your organization. Play and share recordings online or download them.

Embed registration widget
Registration moderation
International dial-in numbers
Record webinar
Automated emails
Email customization
Change presenters during webinar
Add co-organizers
Generate and export custom reports
Organization admin access:
Co-branding with logo and name
Add and manage users to account
Video setting for the Org
Integration with other apps
Apps:
Desktop plug-in
Google Chrome extension
Firefox extension
iOS app
Android app
Add-ons:
Recording Extra storage for 200 session recordings per organization
Toll-free Toll-free numbers for 50 countries, and premium toll numbers for five Indian cities and China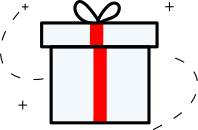 Free Plan
Host meetings and webinars with limited features in FREE Edition.
Upto 3 meeting participants (including presenter)
Upto 10 webinar attendees
VoIP/webcam sharing
Screen/application sharing
Basic settings
Remove participants
Mute/unmute participants​
Share screen for participants
Webinar registration
Customize registration form
Polls, Q&A, and Raise Hand
Webinar Analytics
Allow to talk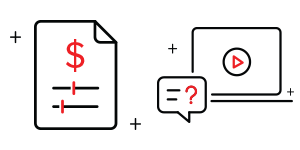 Looking for a personalized product demo?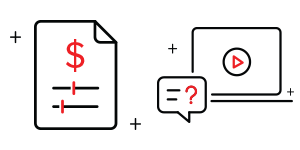 Need custom plans or have requirements for more number of hosts?
"Neat! Zoho Meeting is finally a true alternative to Zoom and GoToMeeting! I am so excited and I tried it out today."
"Zoho meeting works every time, which is remarkable since I work with so many clients. Even for those of whom are not particularly computer literate, they are able to link to meet with me online with ease. This remarkable tool helps save gas and time. It also enhances my status as a professional. I love this application. Thanks for keeping it simple. Another happy client, thanks to Zoho meeting!"
"If you use Zoho CRM, then this meeting process makes it so much easier to book a meeting. All the details for the meeting are already in the system. So fast and easy. Also, every operating system seems to handle this well without any glitches. I am yet to find a customer who has not been able to connect so far. Hence I am extremely happy."
"Perfect for what I need, short one-on-one training for new contractors. It's quick and easy to initiate a session, and I haven't run into any technical issues."
"Very useful meeting tools. As we use Zoho CRM for our CRM and accounts, it was an easy choice to use Zoho Meeting as well. Very good for remote demos."
"We have used various international products but never seen such crisp and user-friendly options. Also, the support provided by Zoho team is outstanding."
❮
❯
Frequently asked questions
How do meetings and webinars differ?

Meetings let you collaborate with known contacts like your clients and teammates located in different regions, through online discussions. Webinars let you broadcast presentations and product demos to engage and educate your prospects and leads. Learn more

How can I switch plans?

To upgrade, downgrade, or cancel your plan, log in to Zoho Meeting and click the Manage Subscription link at the top of the page. Follow the steps on the Subscription page to switch to a new plan.

What types of payment do you accept?

We accept payments through Visa, MasterCard, American Express, and PayPal (you must have an account with PayPal to make payments with it). We also accept payments through online banking transfer and check for yearly subscriptions.

What happens when my trial ends?

After your trial expires, you will need to purchase a monthly/yearly subscription to hold all your members and customizations in your org account. Otherwise, your account will be moved to a free plan.

Am I eligible for any discounts?

We offer discounts on annual commitments. Our annual subscription prices on this page reflect this discount. We also have special pricing for non-profit and educational institutions.

Is Zoho Meeting secure?

Yes, it's absolutely secure. We're committed to protecting your privacy and your data while you conduct online meetings. Zoho Meeting offers multiple security features to keep your meetings safe from disruption and also encrypts audio, video, and screen sharing to keep your information safe during session.