Marketing isn't just about presenting a single message on a single channel; it's about setting up coordinated marketing efforts across multiple channels to get maximum reach for your brand. That kind of unified messaging requires a unified marketing platform. Drive engagement at every customer touchpoint and manage your unique marketing process confidently with Marketing Plus.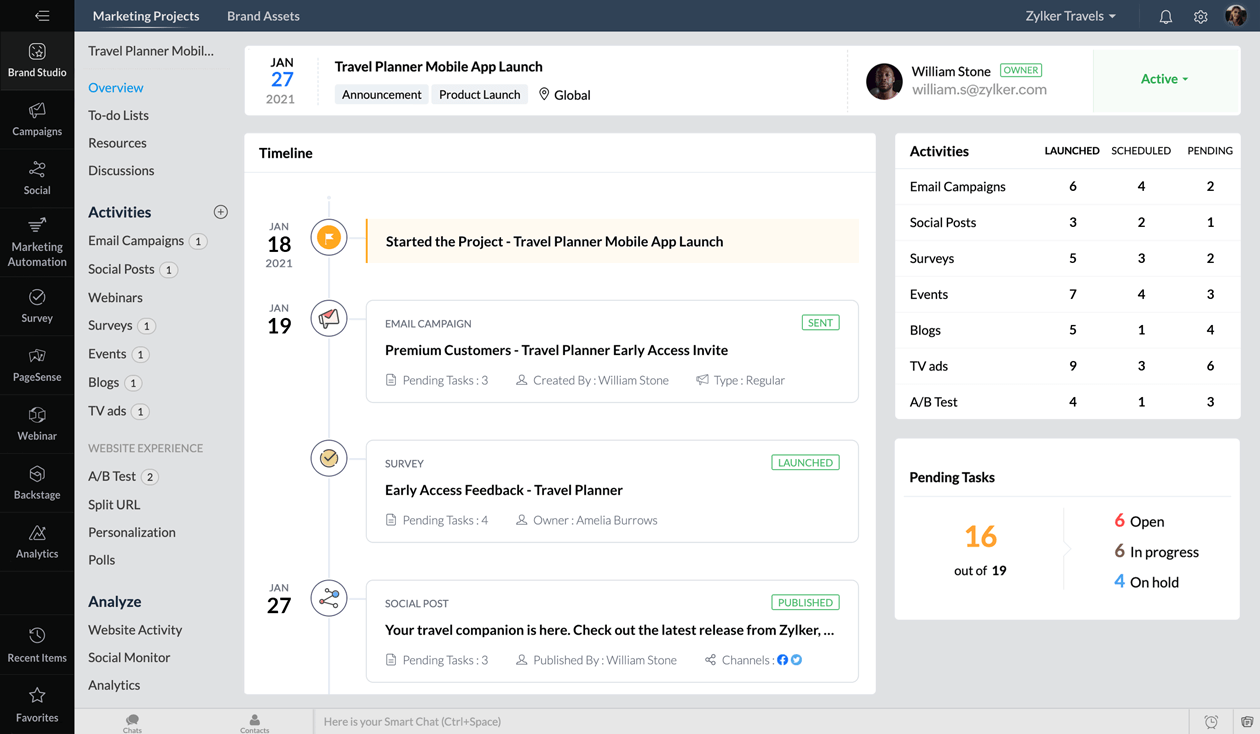 Tying it all
together
Rather than switching between different products, tabs, accounts, and user experiences, let Marketing Plus unify all of your marketing efforts inside a single screen.
Customer surveys
Events
Social media
Email marketing
Website tracking
Collateral management
Webinars
Analytics
Marketing automation
Manage your marketing with confidence.
Sign Up for Free
30-day free trial. No credit card required.