Ways to migrate to Zoho Mail
Each business runs differently, and when it comes to email, every business has its own methods and needs. Depending on the service, the type of email platform, and the mode of migration, Zoho Mail offers multiple methods—just pick the one that best suits your needs.
One-click migration from major email providers
If you're migrating from one of the major email providers, such as Google Workspace, Office 365, or from a hosted exchange server, the process becomes even easier. In addition to your email, we'll migrate your contacts, calendars, and other data stored in your previous provider. Once you've authenticated your existing email account, you can sit back and watch your migration progress on your Mail dashboard.
Simplified migration from any service
Not using one of these major email providers? Don't worry: our process is still seamless. You only need to know the server details of your previous account and which users you'd like to migrate, and Mail will walk you through the process.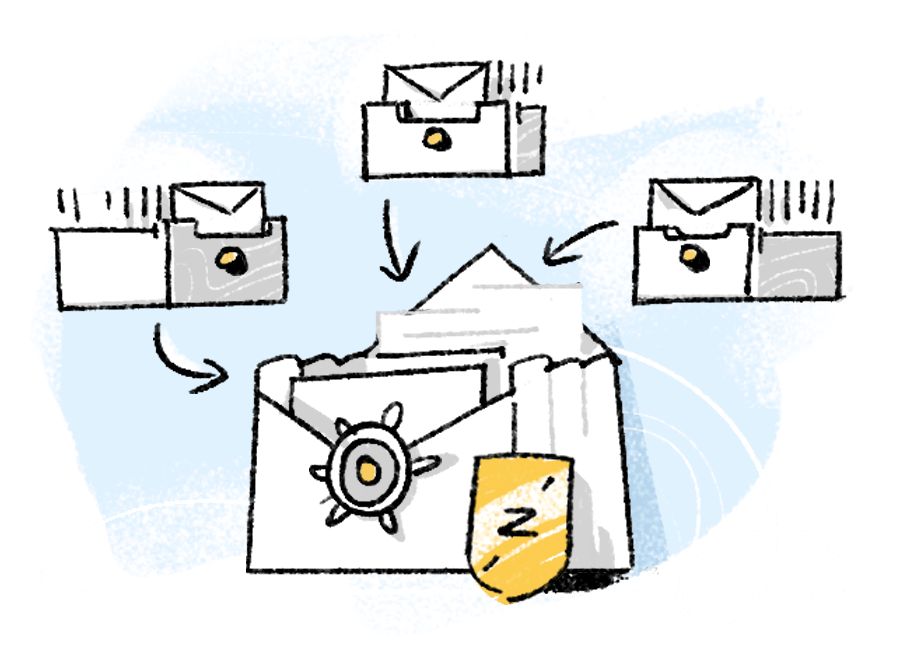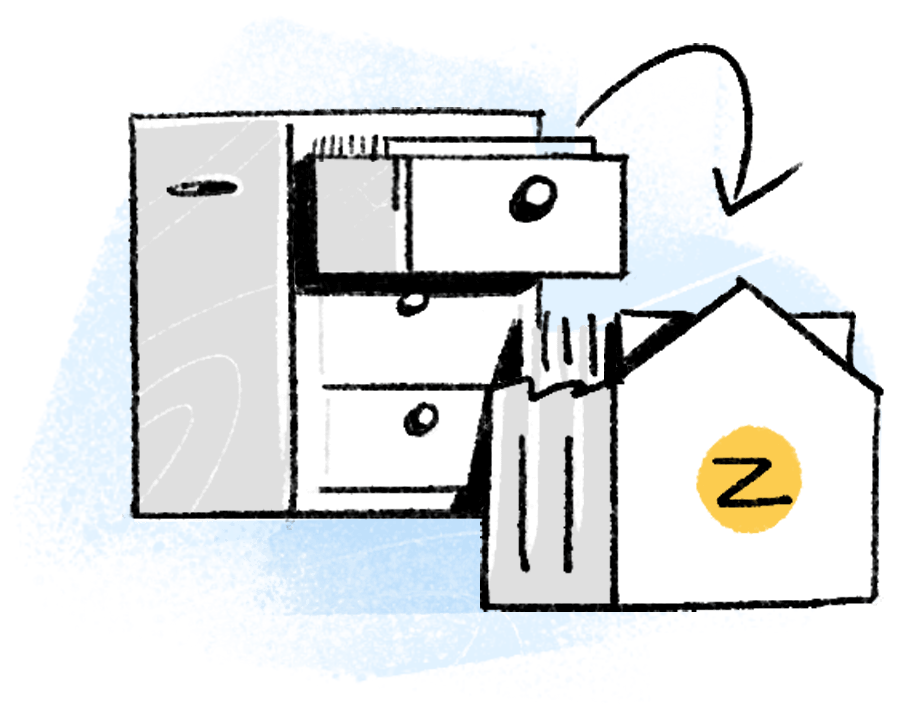 Migrate your locally stored email files with our migration wizard
If a server-to-server migration doesn't suit your needs, Mail's migration wizard makes the switch simple. Choose either the PST, EML, or Exchange Migration option, then simply select users and upload your email and calendar files to migrate them.
What makes migration to Zoho Mail easy?
Zoho Mail's feature-rich platform is built for business email, and we have over a decade of experience in making email better for more than 16 million business users. Our effortless migration process means you can make the switch to a better email experience with zero interruption.
Continuous monitoring
Once you've started the migration, you don't have worry about the next steps. We keep you updated every step of the way. After the migration is complete, you can view your notifications and updates in the Control Panel.
Make your migration quick and easy
Here at Zoho Mail, we keep our process as simple as possible. We're proud to offer one of the fastest methods of migration, while guaranteeing a painless transition with no interruption of service.
Secure data migration
Rest assured—we handle your data with the utmost care and security. Your emails, folder structures, and read statuses will be replicated precisely in your new Mail account.
24/7 user support
We're here to guide you through the process before, during, or after you migrate to Mail. Have a question or feedback? Send us an email at support@zohomail.com.
Migration FAQs
How long will it take for my data to be migrated?

There are multiple factors that come into play while migrating data. It mostly depends on the network speed and the size of the mailboxes being migrated. Generally, for a mailbox with 1 GB of data, it would take approximately 15 minutes for the migration to be completed.

What happens if I re-migrate the same data?

Even if you re-do a migration, we will make sure your data is not duplicated at our end.

Can I select specific folders for the migration?

Absolutely. You can get as specific as possible with the data that you would like to migrate. Select specific folders, leave out specific folders, set a date range for the emails to be migrated, and more.

Can I migrate all the users in my organization at one time?

We recommend you perform the migration in batches of 10 users or choose the number of users, depending on the mailbox size of each user. This will make the migration process easier to monitor.

What if my migration gets interrupted or cannot complete?

If you have any trouble while migrating your data, please reach out to us at support@zohomail.com, and one of our migration experts will help you complete your migration without any interruptions.

How do I know if all my data has been migrated?

We provide detailed reports about the data that has been migrated in the migration dashboard section of the Control Panel. You can view the number of emails, contacts, and events that have been migrated. In the case of an interruption, our reports show any data that has not been migrated, along with the reason for the interruption.
Take the leap:
start a better emailing experience today