Zoho Workplace Partner Program
Zoho Workplace is a suite of apps that allows any team to create, collaborate and communicate in the best way possible. Zoho Workplace Partner Program provides resellers to partner with Zoho by helping them implement Zoho Workplace for their clients. The partners can add and set up client organizations, manage customer information and avail commissions.
Steps to becoming a Zoho Workplace Partner
If you are interested in Partnering with Zoho Workplace, you are required to have an email account with Zoho. In case you do not have an account with Zoho, follow the below instructions to proceed with your Partnership request:
Sign up for a Zoho Mail account from here.
Navigate to the Zoho Workplace Referral Partner form.
Provide your Company details and Business address.
Select Workplace from the Primary Expertise/ Interest drop-down.
Enter details about your experience and your plan for the partnership.
Once you've accepted the Terms and Conditions, click Submit.
The details you have entered in the form will be reviewed by our team and you will be contacted within a week.
Note:
Submission of the form does not guarantee acceptance of your request for Partnership.
Partner Store Portal
If your request is accepted, you will be onboarded as a Reseller of Zoho Workplace. After which, you will receive a Welcome email from us. This email includes the link to your Partner Store Portal. The Partner Store Portal allows you to manage all your Zoho clients from one place. Some of the actions you can do from the Zoho Partner Store are as follows:
Adding/ mapping customers to your Partner account
Setting up Zoho services for your clients
Managing a customer's payment
Upgrade/ Downgrade customers
Availing your Partner Commission.
The Partner Store gives you a detailed overview of your sales and commission from Zoho across all customers. Since the Partner Store also follows the Single Sign-On (SSO) system, you can use your usual Zoho credentials to log in.
Partner Console
While Partner Store is accessible to all partners, if you are a Zoho Workplace partner, you can gain access to Zoho Mail Partner Console. Login to your Zoho Mail Admin Console. Navigate to Partner Console section in the left pane. You can view the Customer cards listed on the Manage Customers page of Partner Console.
​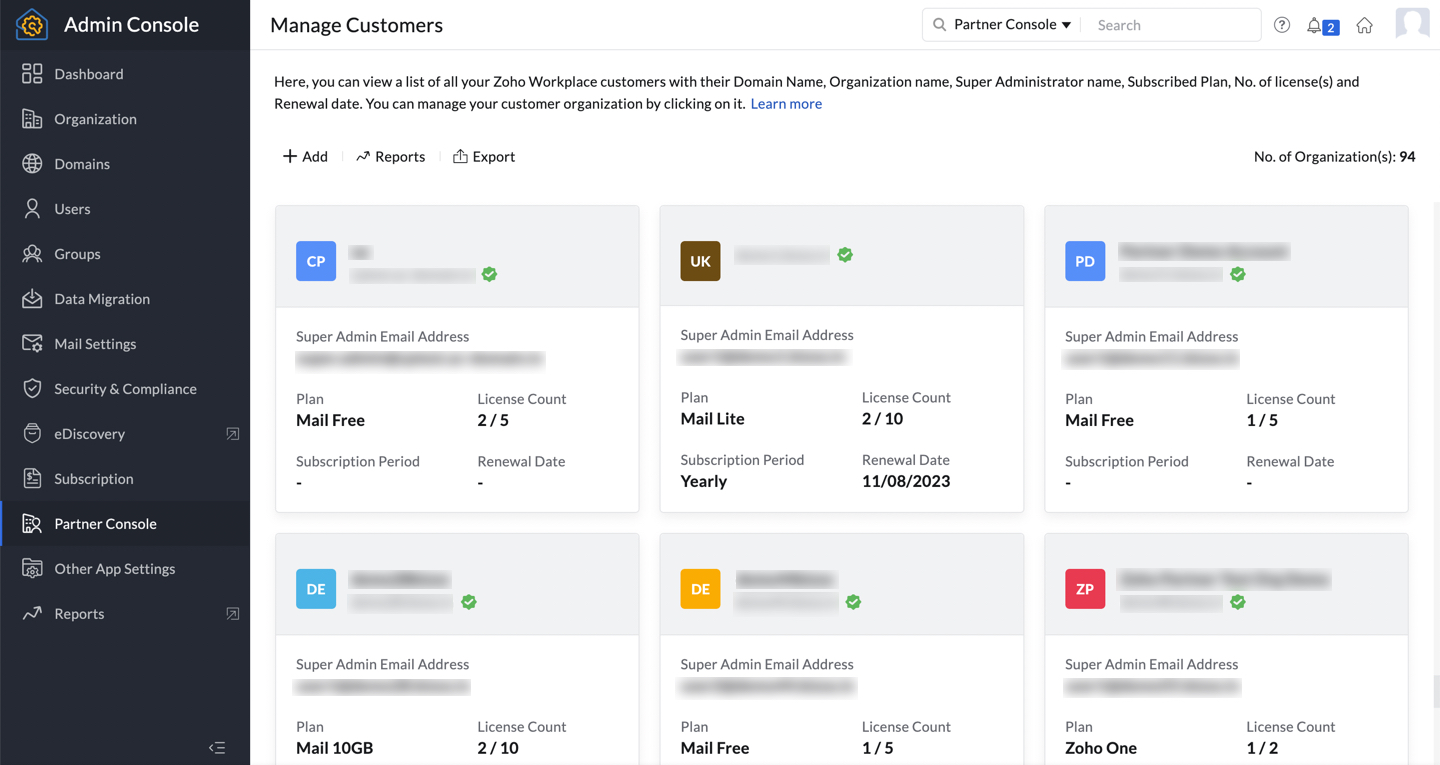 Here you can view a list of all your Zoho Workplace customers with their Domain Name, Organization Name, Super Admin Email Address, subscribed plan, No. of license(s), Subscription period, and Renewal date. If the domain of the customer has not been verified, you can click on the Verify option.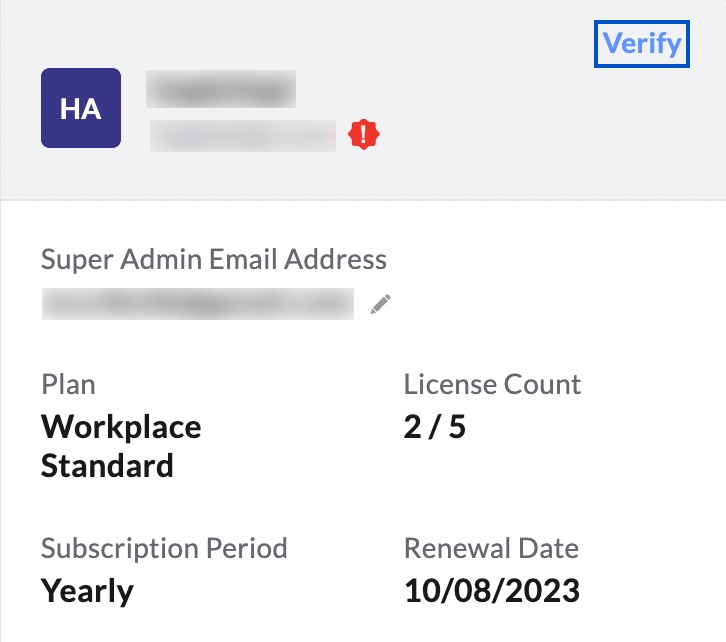 Once the domain has been verified, a Manage option will appear instead of Verify. These options will be available if you hover over the respective organization's details. You can click on the Manage option to access your client's Admin Console to manage their organization on their behalf.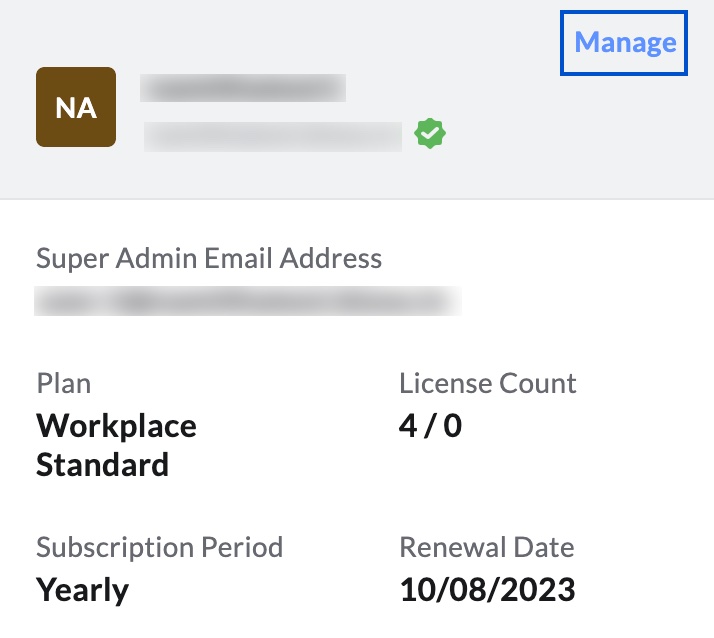 Some of your customers might be using the trial version of Zoho Workplace. By default, the trial period is 15 days. The partner admin can choose to extend the trial for 15 more days. Click the Extend Trial option across the Plan. The Trial can be extended up to a maximum of 60 days.
You can also add new client organizations and access your Payment reports from the Partner Control Panel.