support
manage
monitor
alert
Secure
access
Protect
Customize
Analyze
Streamline IT and business service operations with a complete toolkit
The full-stack ITSM platform
Deliver and support flawless services with intelligent automations, standardized workflows, and enhanced self-service capabilities.
Access ServiceDesk Plus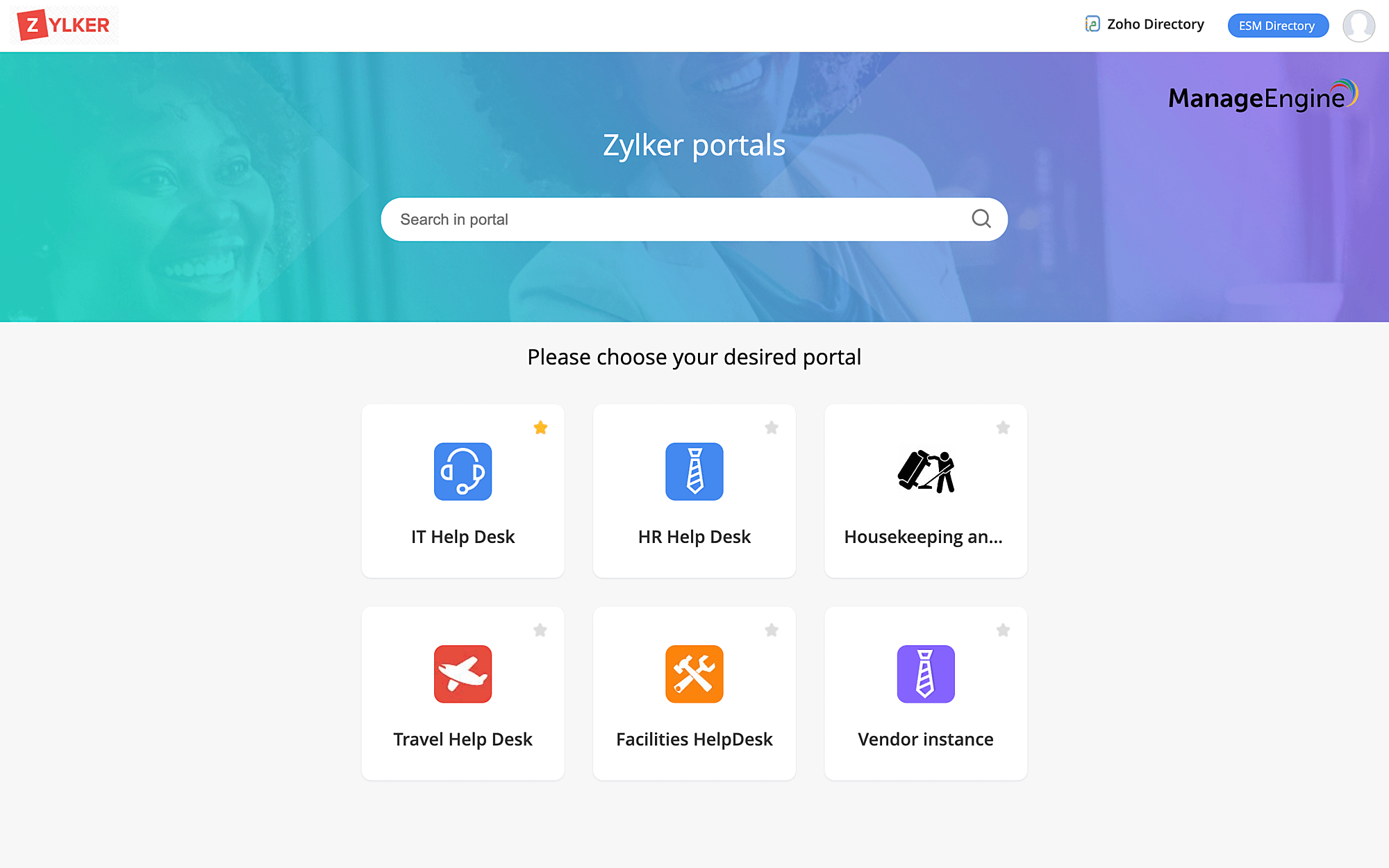 All-in-one monitoring from the cloud
SaaS-based monitoring
Monitor a variety of performance metrics relating to websites, servers, networks, applications, and real user experiences using this all-in-one monitoring tool.
Access Site24x7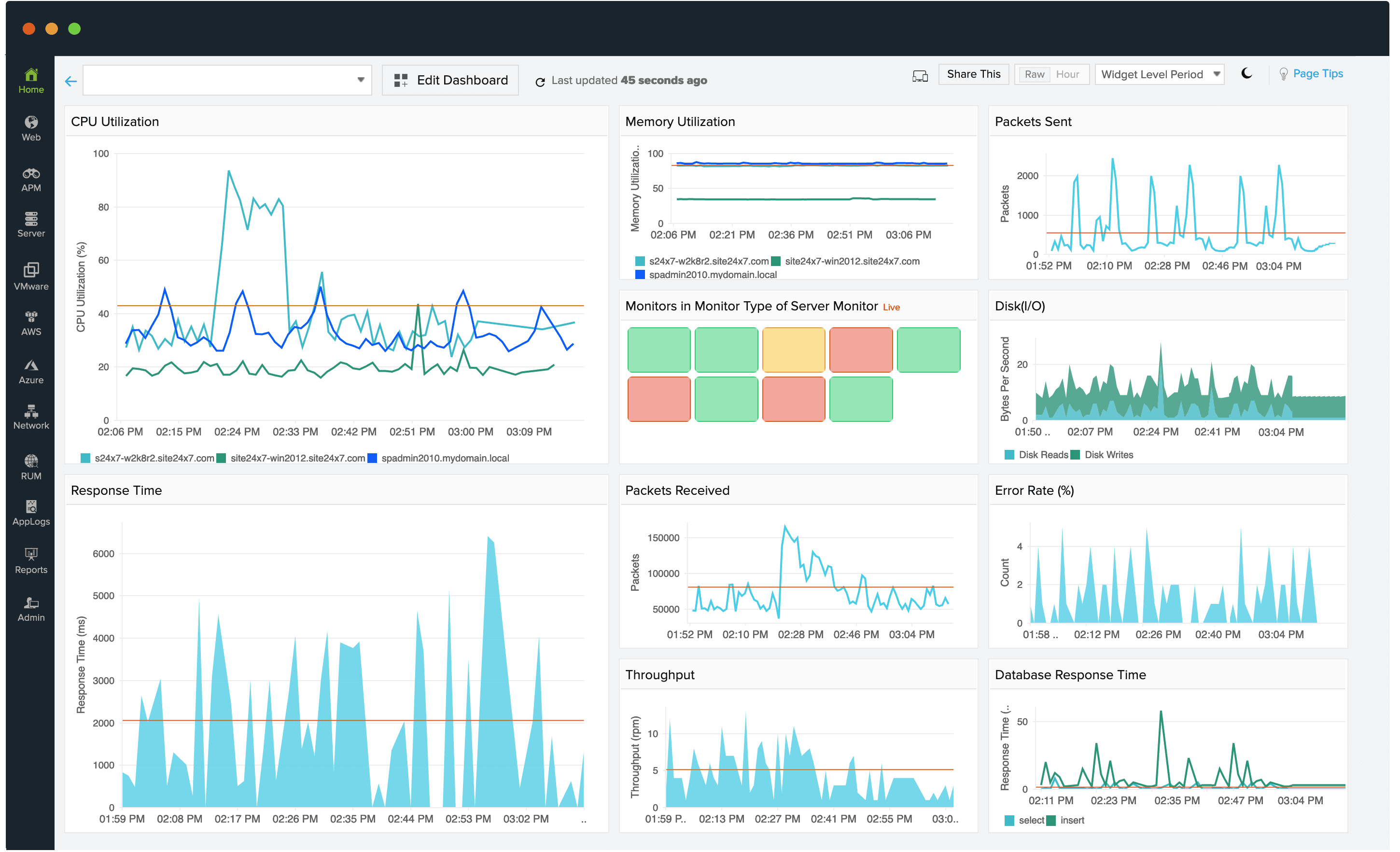 Take control of your cloud cost with ease
CloudSpend-Cloud cost management
Manage cloud billing for your entire organization, allocate budgets, and create business units for cloud costs to get the most value out of every dollar spent.
Access ManageEngine CloudSpend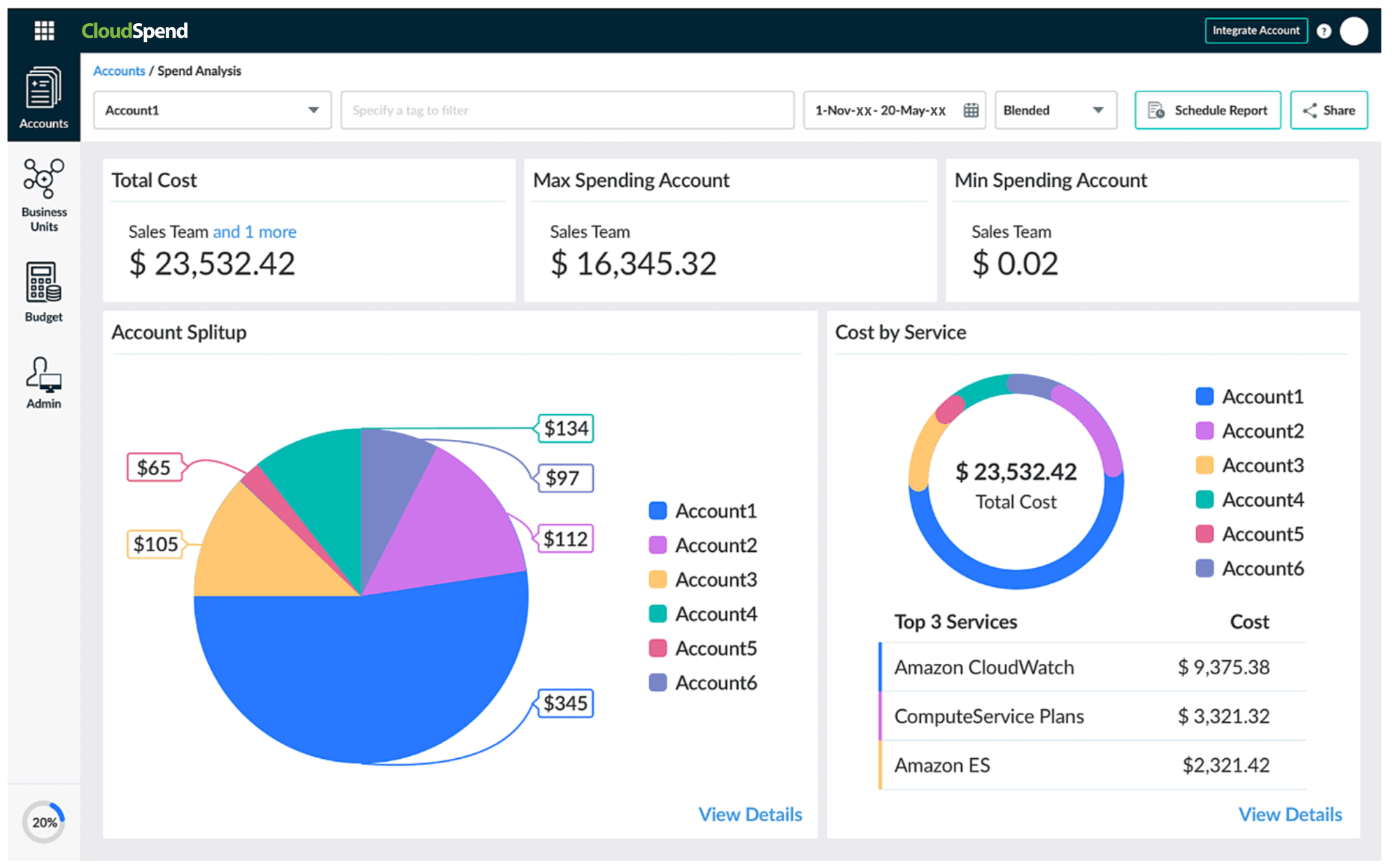 Maintain trust by showing every incident: notify users of your real-time status
IT status and incident communication
Maintain transparency of your services and communicate with your customers about planned maintenance, incidents like service disruptions, and real-time status.
Access Site24x7 StatusIQ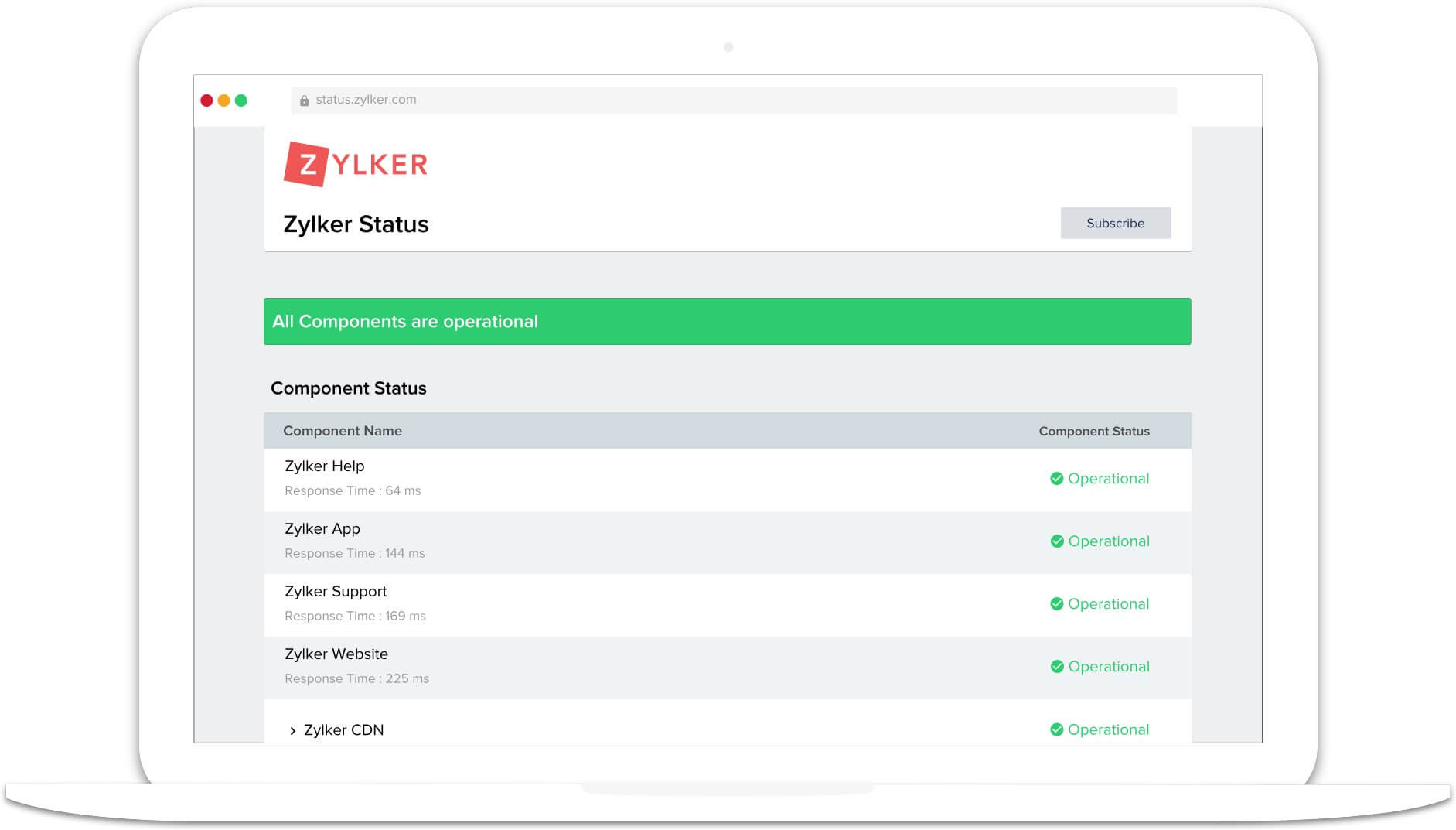 Alert technicians from a central system to resolve issues efficiently
All-in-one alert management
Centralize your IT alerts to receive instant notifications about multiple applications from one console. Act on alerts anytime, anywhere.
Access AlarmsOne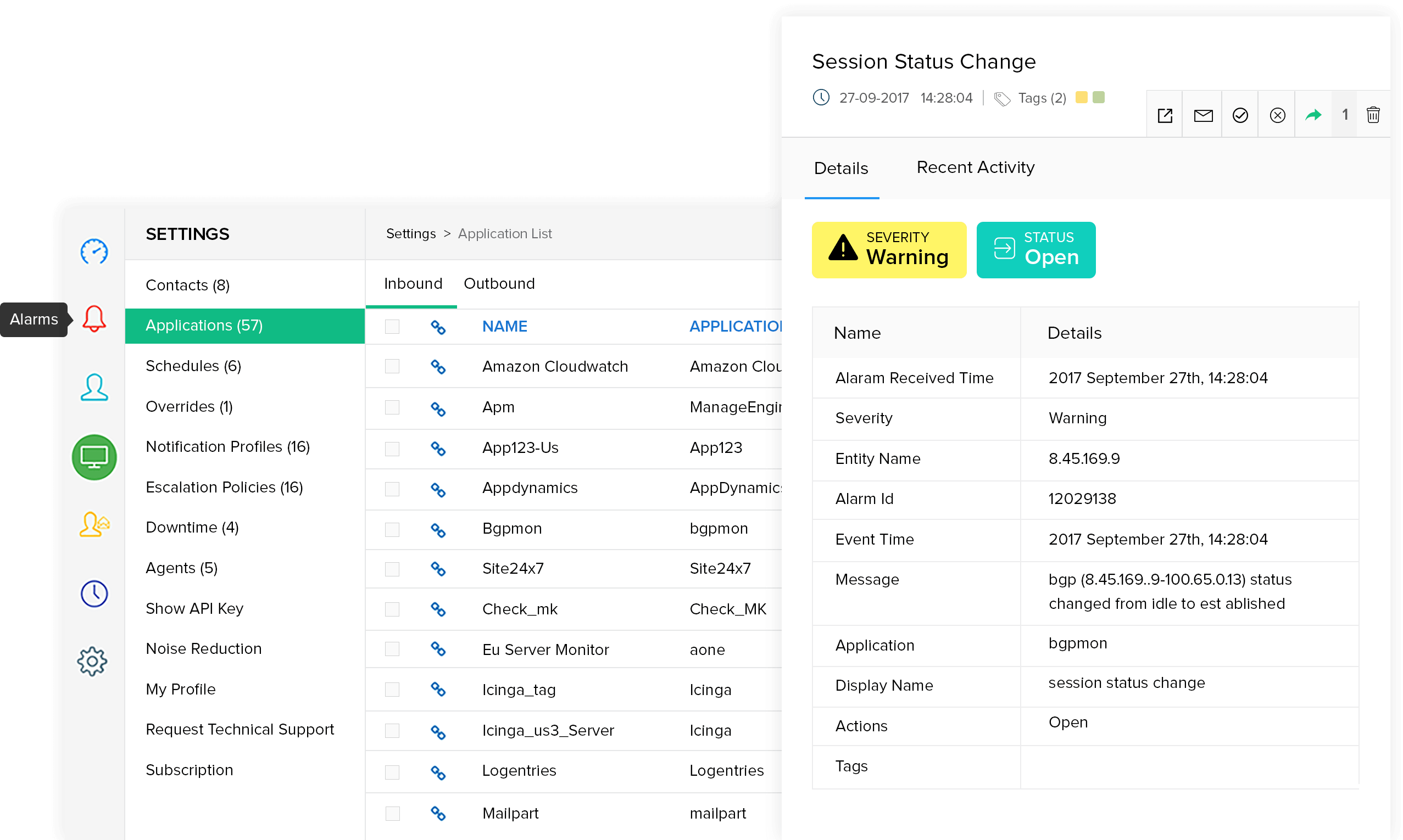 Protect all your accounts with secure password management
Cloud password manager for teams
Securely store, share, and manage passwords for all accounts across teams in your enterprise and with external users.
Access Vault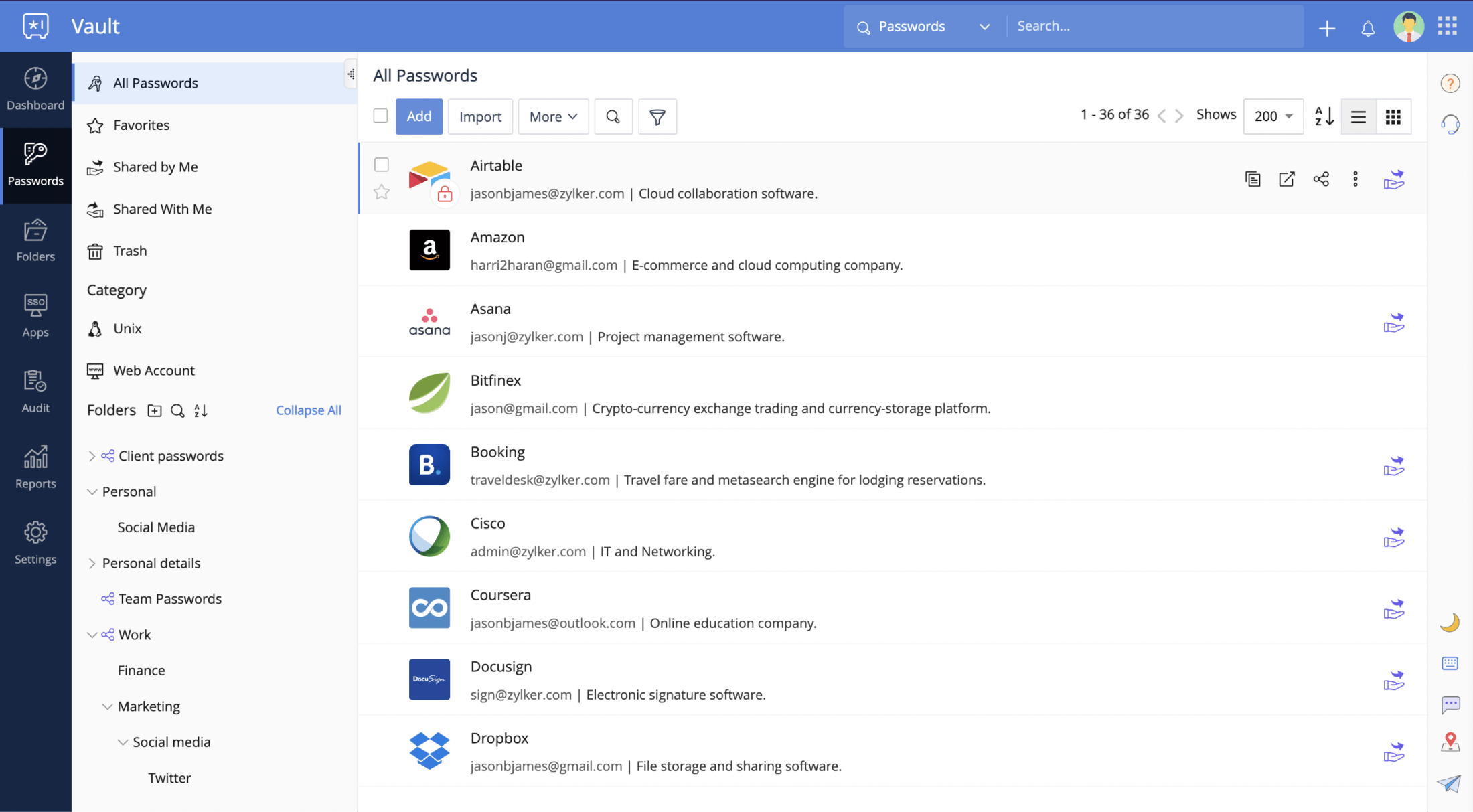 Troubleshoot remote endpoints instantly
Remote desktop management
Collaborate with fellow technicians to troubleshoot managed endpoints and resolve their issues using advanced remote control.
Access Remote Access Plus
Secure, cloud-based single sign-on for enterprises
Cloud-based single sign-on
Provide users with one-click access to all their applications, allow admins to centrally manage access to applications, and help IT teams gain visibility into application use or user access.
Access Identity Manager Plus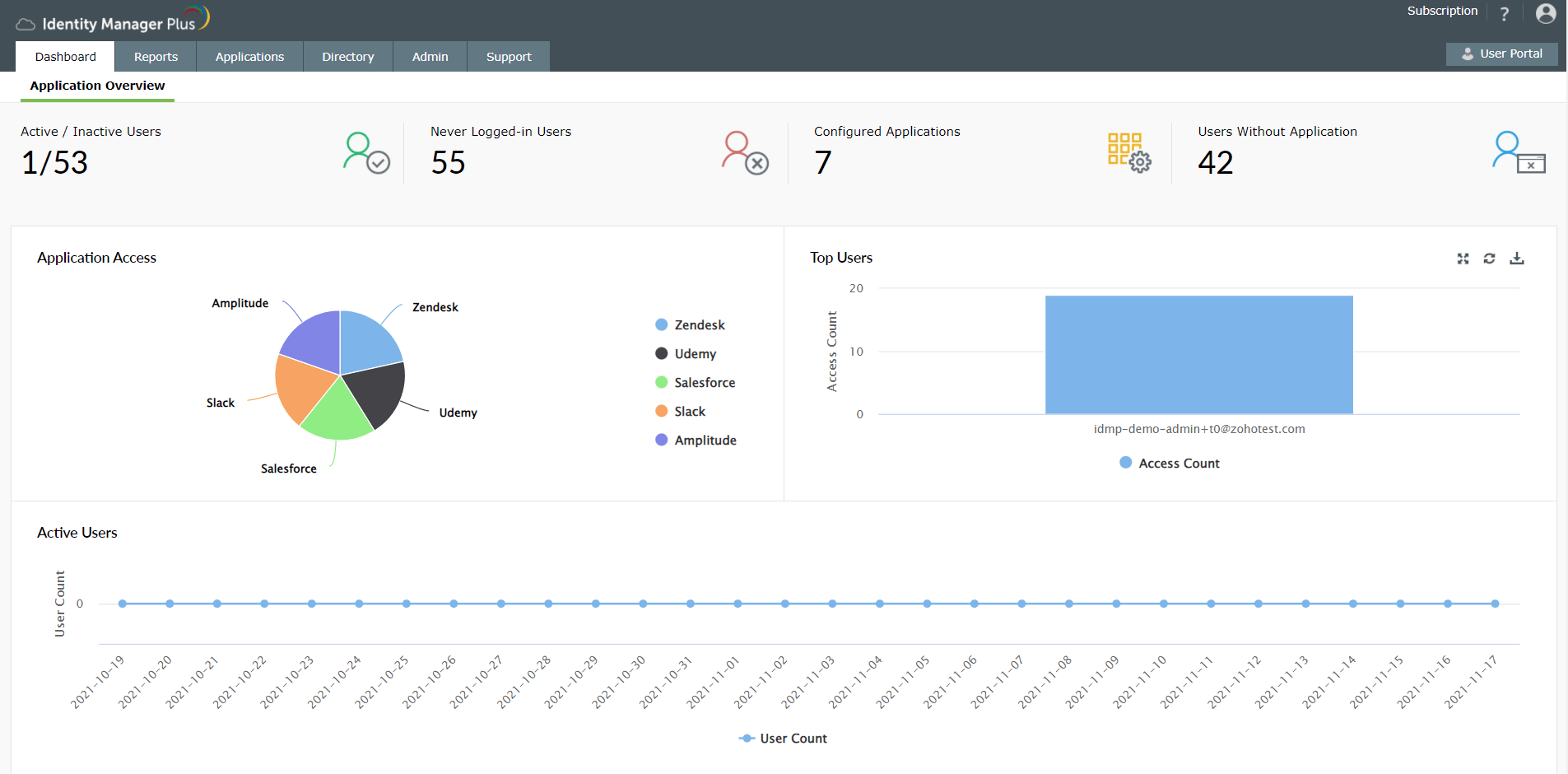 Secure your IT infrastructure with Cloud SIEM
Cloud-based log and threat management
Spot, prioritize, and resolve threats in both on-premises and cloud environments with Log360 Cloud's security analytics, threat intelligence, and incident management capabilities.
Access Log360 Cloud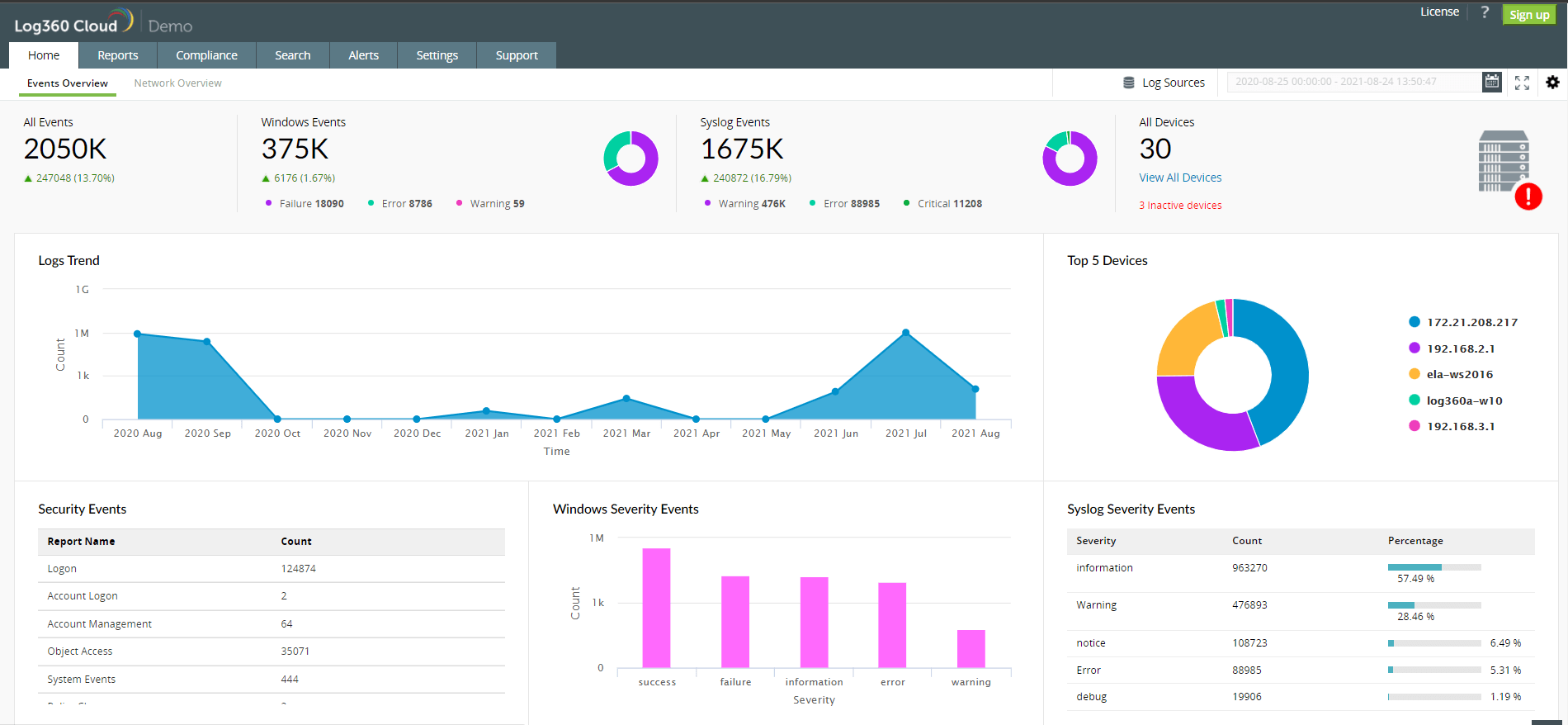 Create intuitive applications that can support all your IT essentials
Custom IT applications development
Use flexible custom apps that suit your specific needs across the IT life cycle. With this low-code platform, you can also empower your business users to create apps while the IT team maintains all the control.
Access Zoho Creator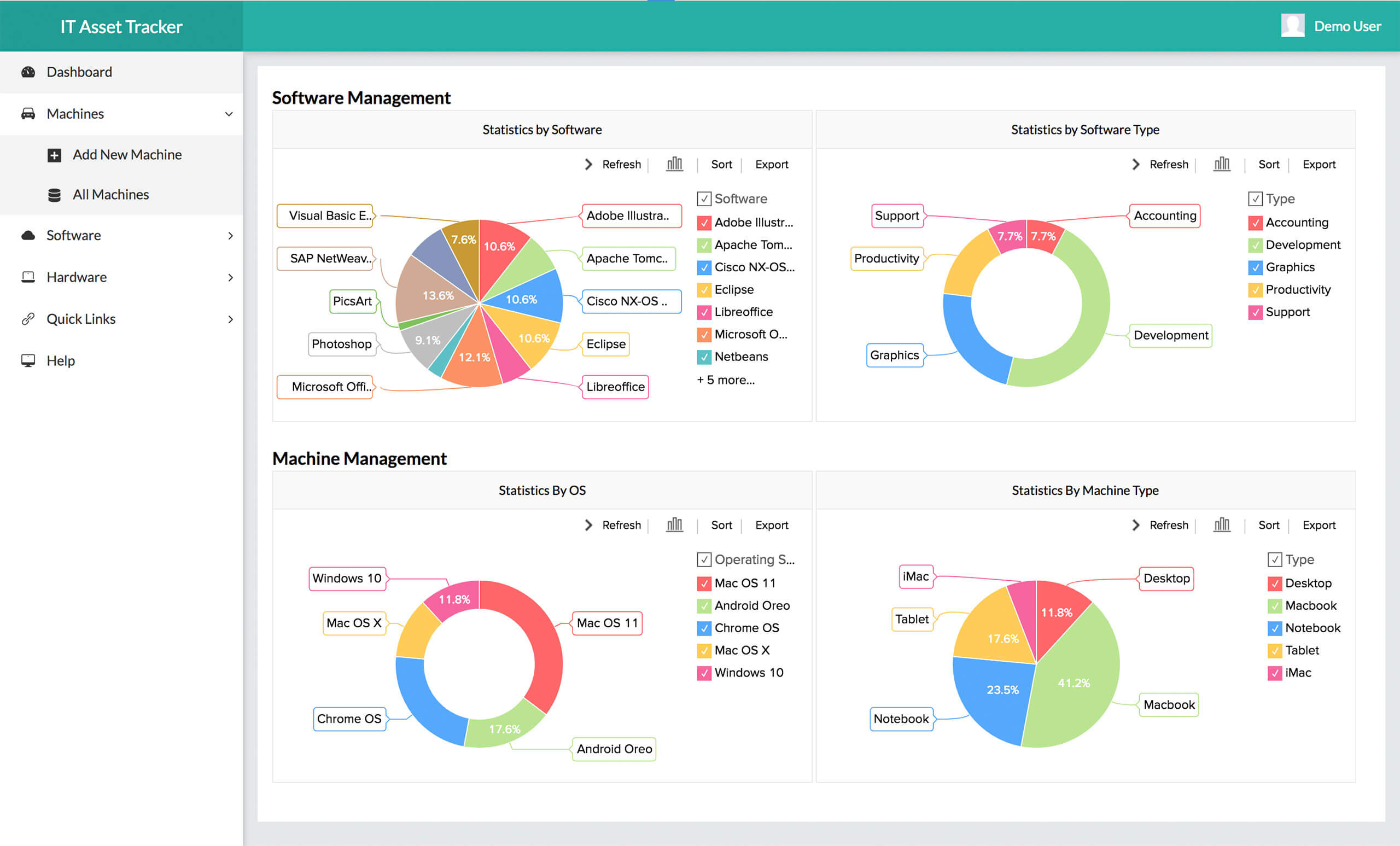 Transform IT data into action plans
AI-enabled IT analytics for enterprises
Blend data from several IT applications or databases and gain real-time insights into IT services and operations, IT budgets, cloud infrastructures, endpoint security, and more.
ACCESS ANALYTICS PLUS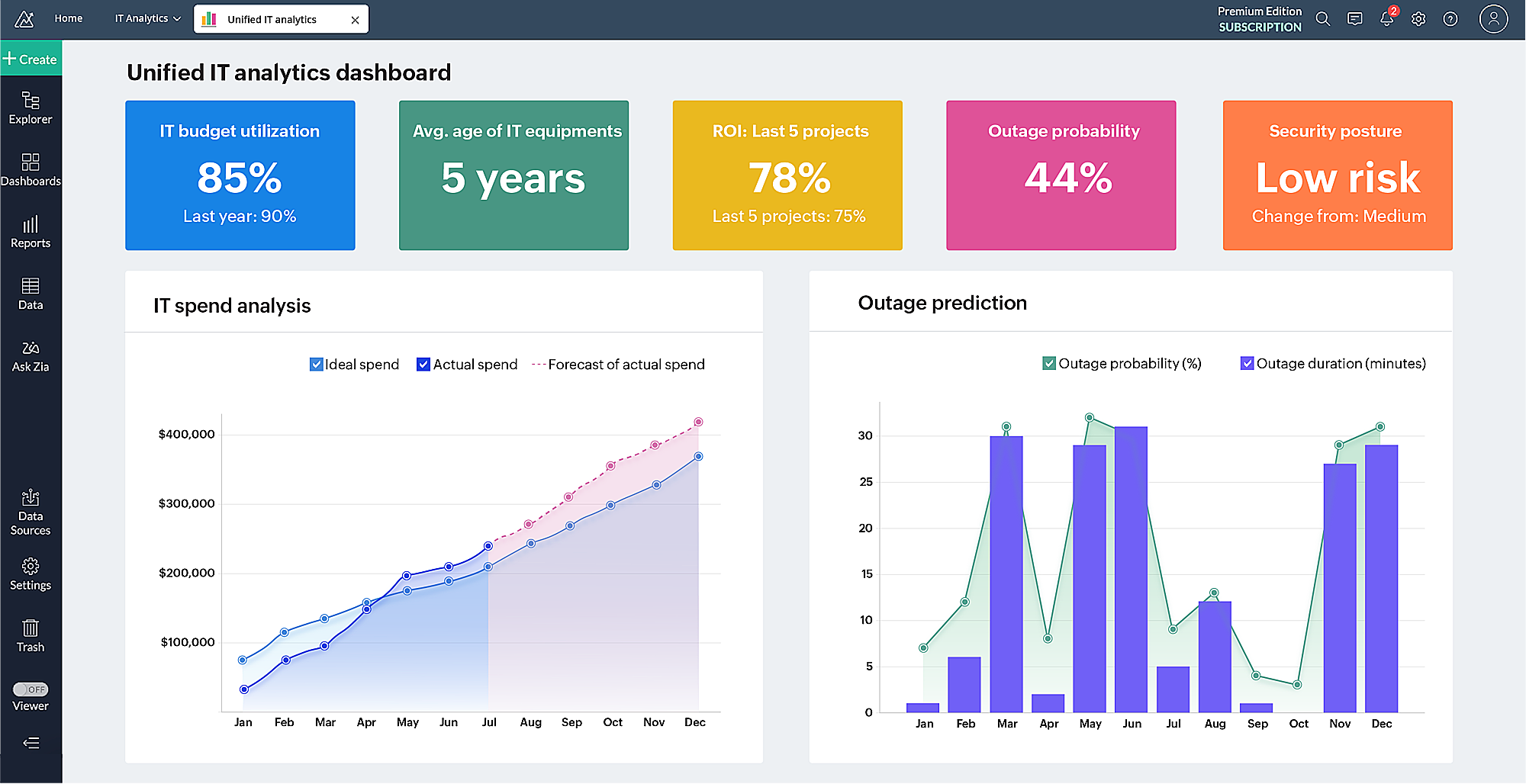 Mobile apps
Easy-to-use mobile apps to keep your IT on the go.
ServiceDesk Plus
Endpoint Central Cloud
Patch Manager Plus
Site24x7
AlarmsOne
Remote Access Plus
Zoho Creator
Zoho Vault
Analytics Plus