GST-compliant subscription billing software for growing businesses
Subscription billing software, built to handle the entire customer subscription life cycle. Automate billing, handle customer subscriptions, analyze metrics, and get paid on time, every time.
Take charge of your customer's subscription billing life cycle
Automate your subscription billing, maintain subscriptions smoothly, receive payments on time, and analyze where your business stands - all under one roof.
Step onto the best subscription billing platform
Zoho Subscriptions offers out-of-the-box integrations to help you control all the key aspects of your subscription business.
Ready-to-use, PCI-compliant hosted payment pages
Collect payments with customizable hosted payment pages.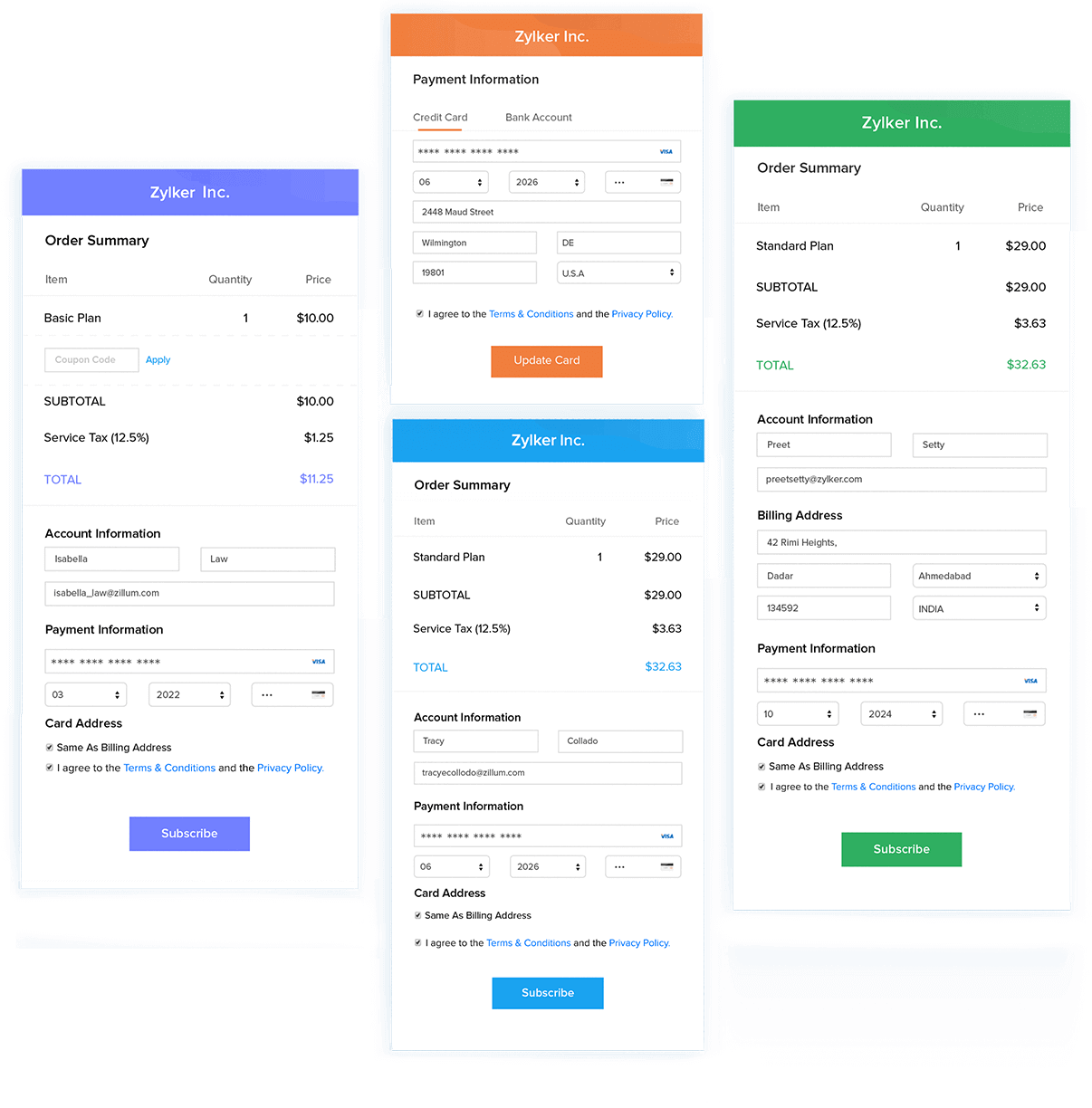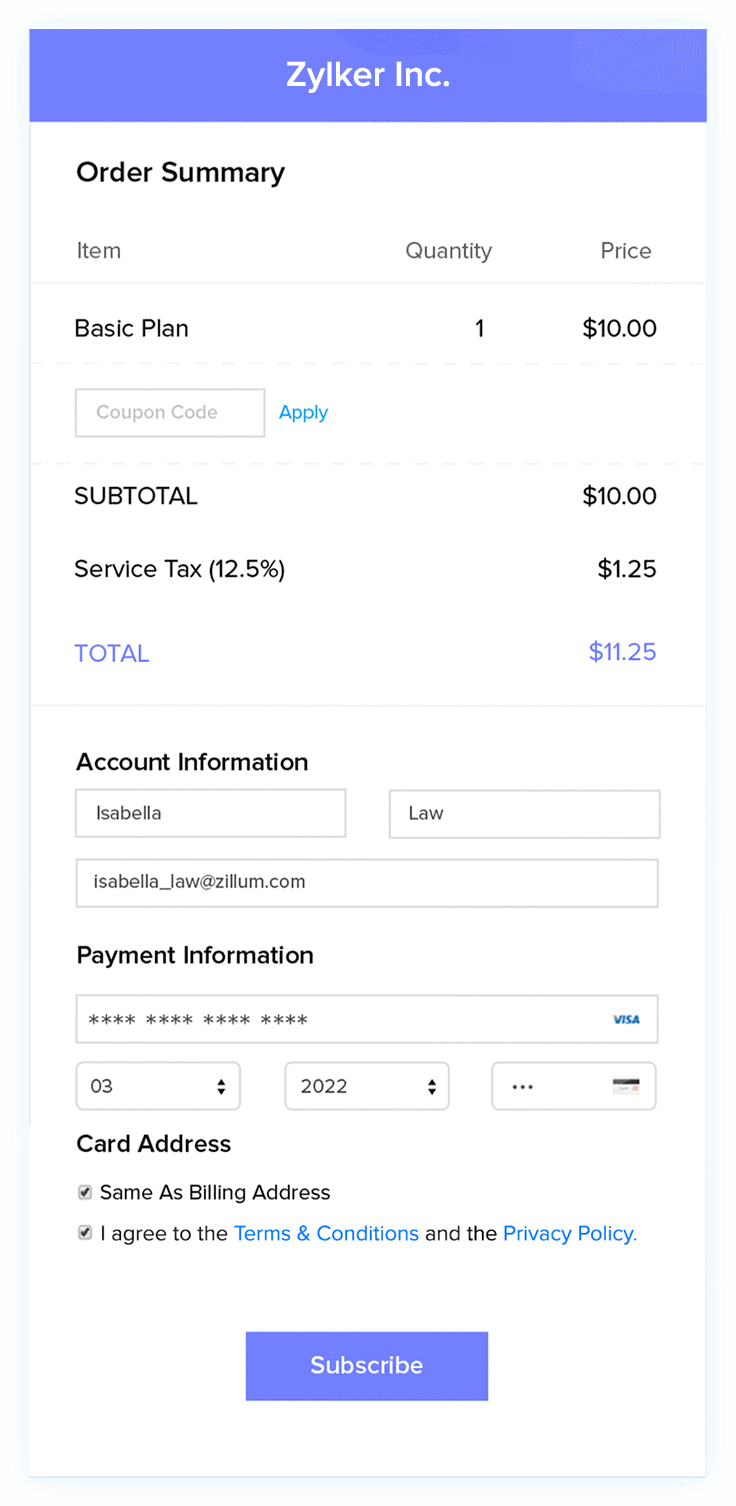 Why choose Zoho Subscriptions?
Click here to learn why
Empowering subscription businesses across the globe

Vivek Saini
Founder & Director, Quick Dry Cleaning Software
"Zoho Subscriptions is a dream come true for SAAS based businesses with features like multiple payment methods, notifications on messaging platforms and open APIs. Zoho support team has always been responsive and ensured to get me ROI on Zoho products."
Subscription billing on the road
Zoho Subscriptions is available for iOS and Android so that you don't have to leave your billing to your desk while you travel.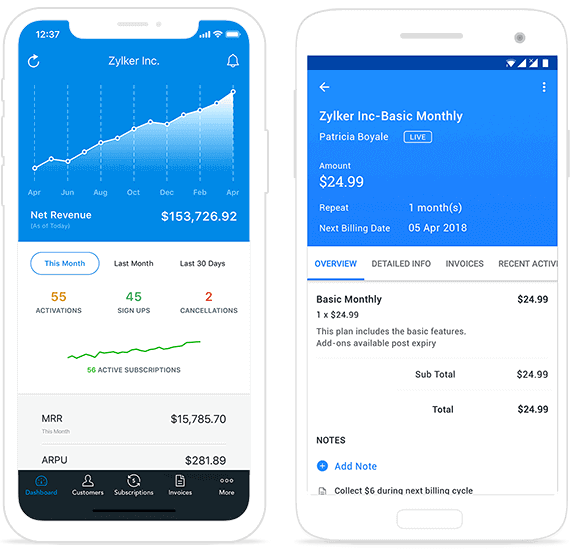 Switch to smarter subscription billing with Zoho Subscriptions.