Schedule across channels in one go
Publish good-looking posts and share your brand's story. Monitor conversations that matter, plan your posts on a calendar, and measure the performance of your brand with rich social analytics.
More about Publishing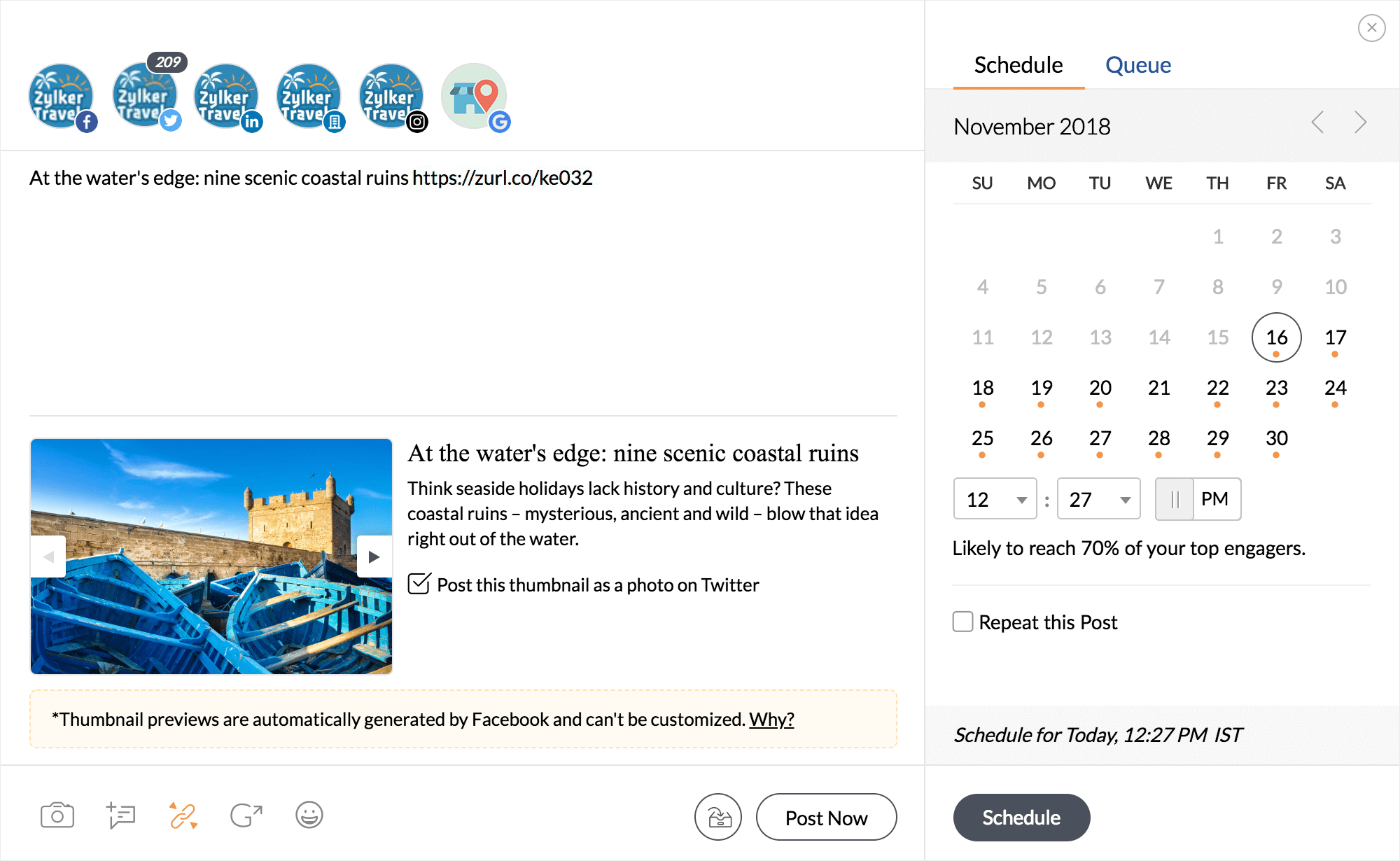 Work closely as a team
Invite your coworkers from Google Workspace to Zoho Social. Collaborate on ideas to create awesome content. Discuss reports, tag your team members for feedback, and make better decisions together.
More about Collaboration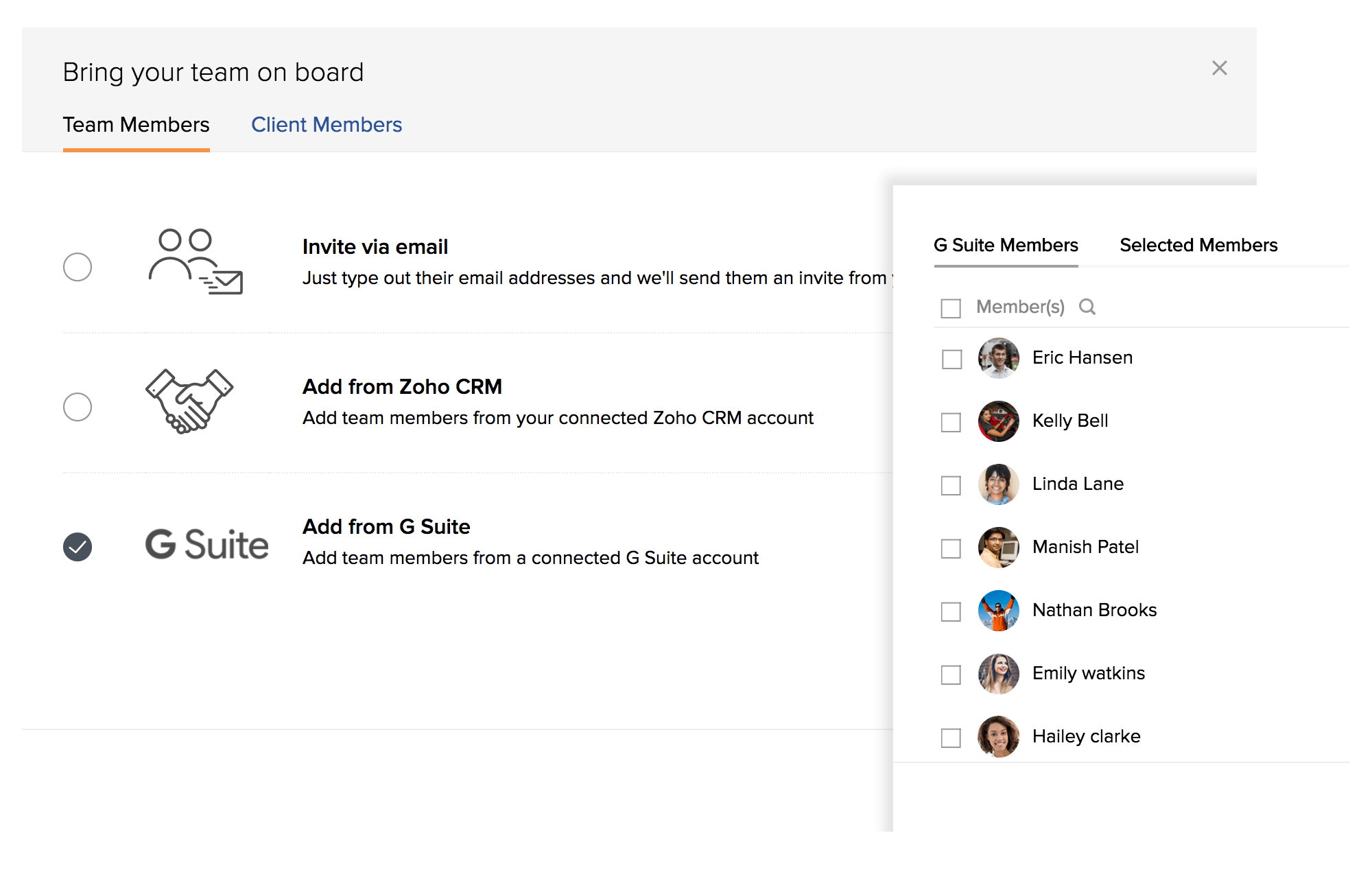 Why choose Zoho Social with Google Workspace?
Google Chrome Extension
zShare helps you curate and post content while you browse the internet. A single click lets you share articles, websites, and blogs as you discover them.
Android App for Zoho Social
Listen, respond, and engage with your audience while on the go. Save posts as drafts even when offline, and view stats for published posts, all with the Zoho Social mobile app for Android.
Smart, Single Sign-on
Save yourself the trouble of remembering passwords separately for each login. With just a single sign-on, you can access Zoho Social using your Google Workspace ID.