Push web form's data to Salesforce
Increase your productivity by automating data entry in Salesforce CRM. Use Zoho Forms to collect and push form entries to any Standard or Custom Salesforce object of your choice.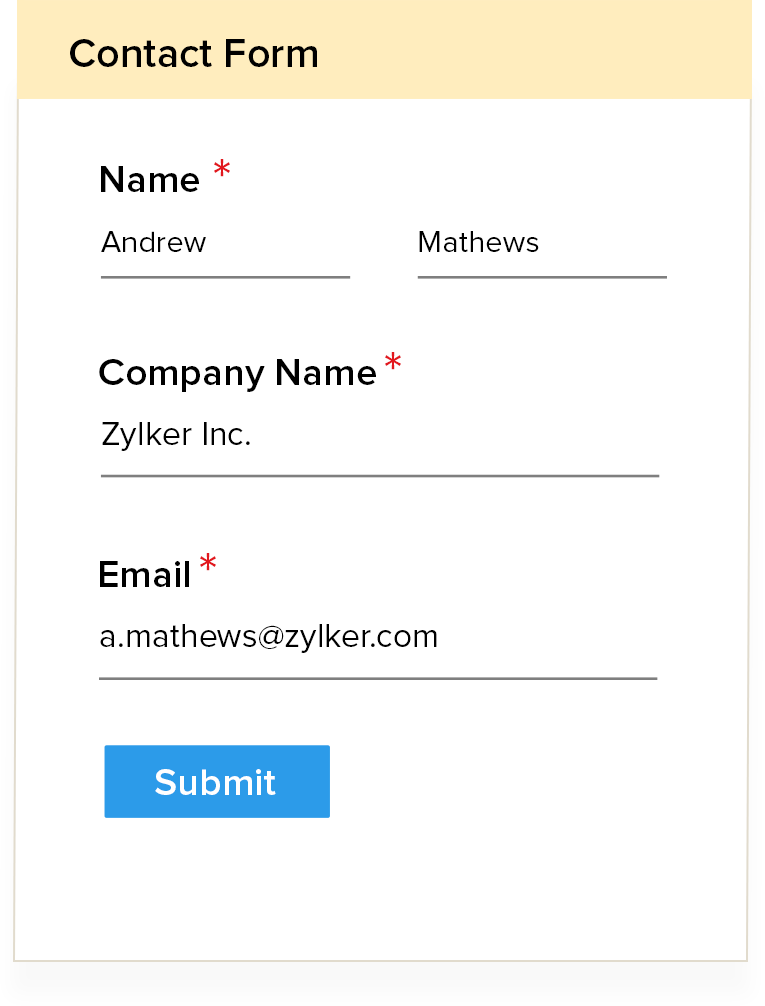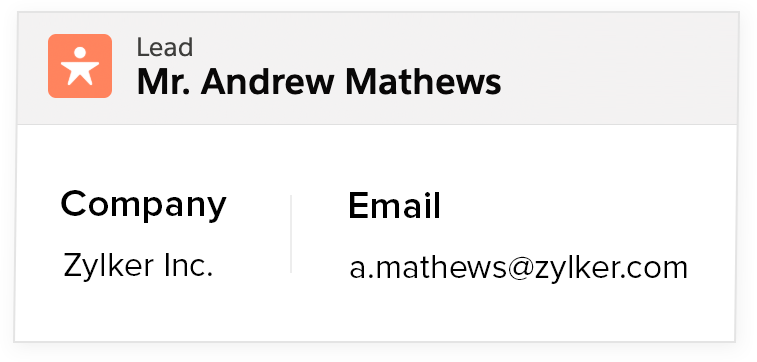 Zoho Forms + Salesforce integration for accelerated sales processes
Easily build and share web-to-lead forms for Salesforce. Analyze the data you collect and gather actionable insights to customize your sales approach. Close deals in Salesforce faster than ever before!
Integrate Zoho Forms with Salesforce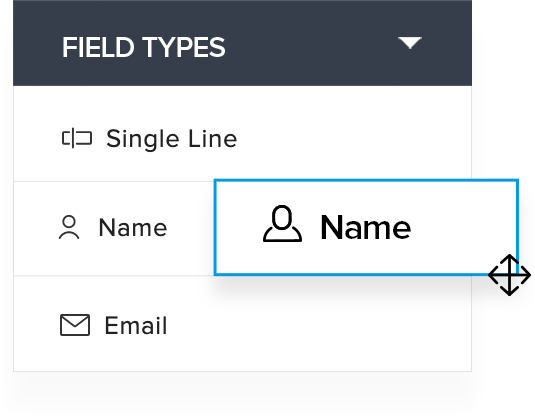 01
Create your Salesforce form
Build a form using Zoho Forms' intuitive drag-and-drop builder.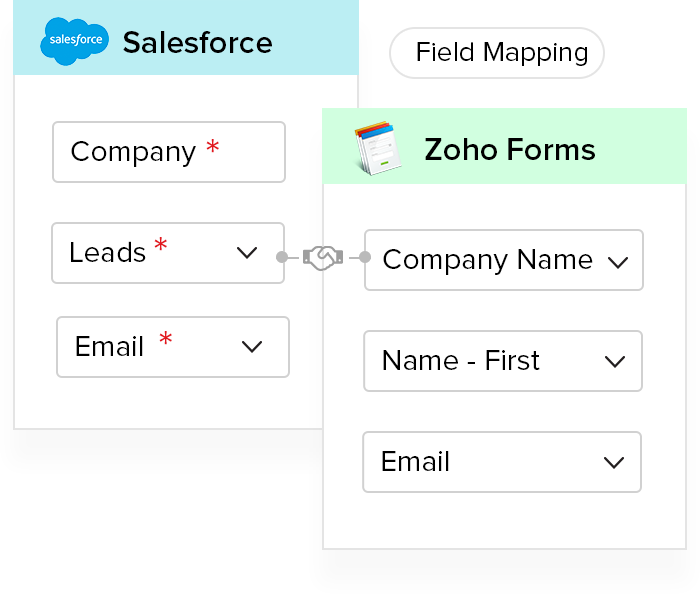 02
Integrate with Salesforce account
Map your form's fields with the corresponding fields in your Salesforce object.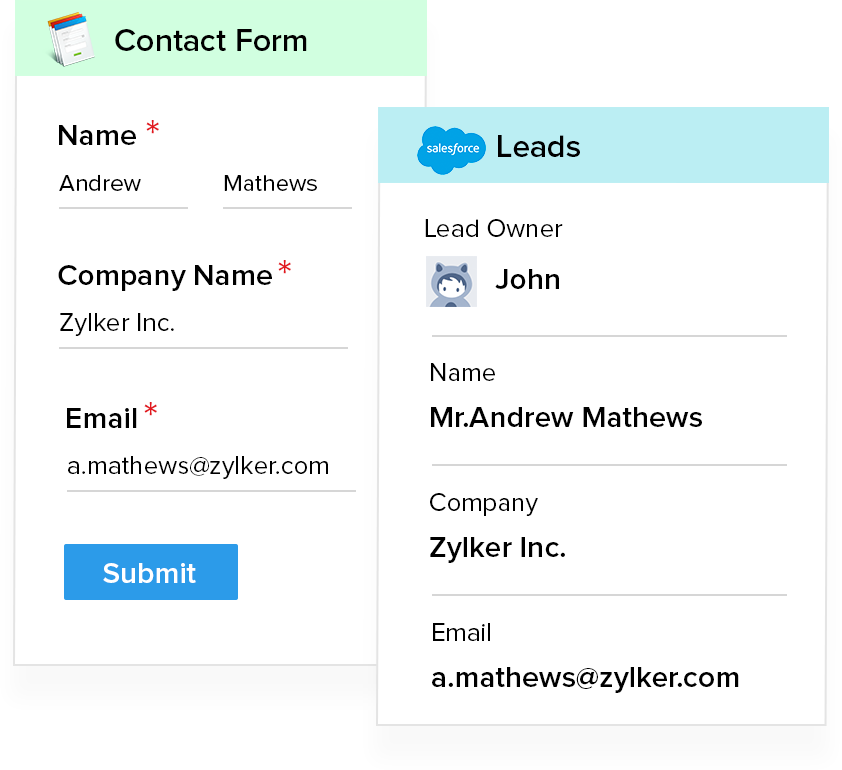 03
Share your web form
Now share the form with your audience and start receiving data in Salesforce.
Salesforce automation with Zoho Forms
Set up triggers in your form to initiate various automated actions in Salesforce.
Send attachments
Push attachments, signatures, and PDF copies of form submissions to Salesforce.
Update records
Update existing Salesforce records with your form's data.
Assign records
Execute various CRM tasks by assigning records to the users in your organization.
Approvals
Send Salesforce records to the users in your organization for approval processes.
Mobile forms
for Salesforce
Empower your field teams with Zoho Forms feature-rich mobile app. With the Salesforce integration set up in the form, your on-the-move sales team can collect offline data too. Learn More
Share your form's QR Code with your audience to access the form using mobile devices.
Scan business cards to automatically fill up forms in real-time.
Create forms and collect data while you're offline.
Set up your mobile device to generate forms repeatedly after each submission is made.
Upload images in your forms from your mobile device.
Let your mobile form detect and fill up details of the current location in Address fields.
Shorten your sales cycles, increase your sales conversion rate, and improve customer satisfaction with our powerful online forms for Salesforce.