Multi-page Forms
Turn your lengthy forms into multi-page forms using the Page Break field.
Table of contents
From the Basic Field section, drag and drop a page break where you need to add a new page.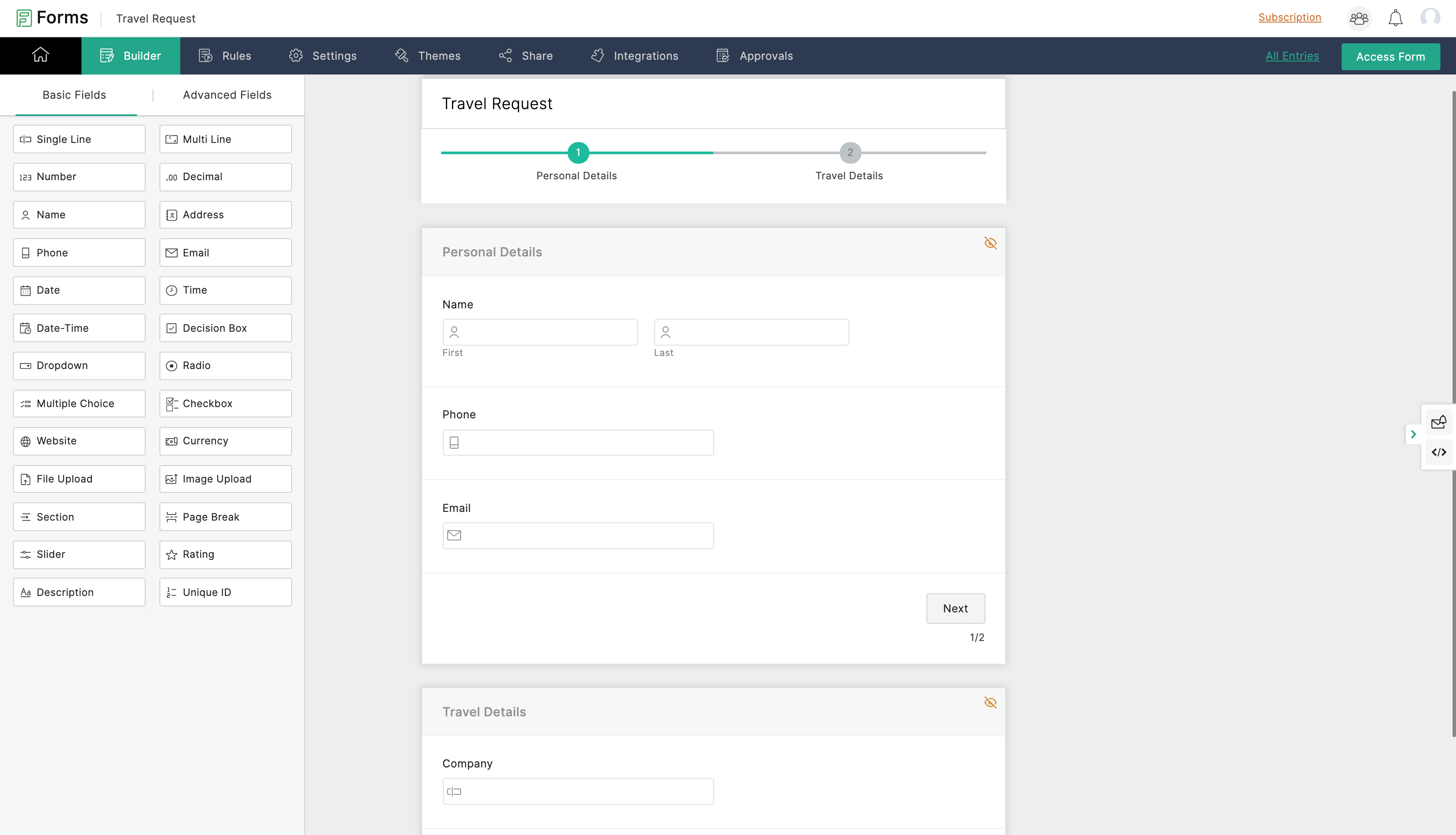 Under page properties:
Under Page Title, give your page a name.
Choose where the Page Title must appear.
Under Navigation Options, choose the appearance of the navigation bar.
Check the Display Page Number box to include page number in forms.
Check the Validate fields on final submission box to validate the mandatory fields in your forms only during submission.
Click Rearrange to change the order of your form pages.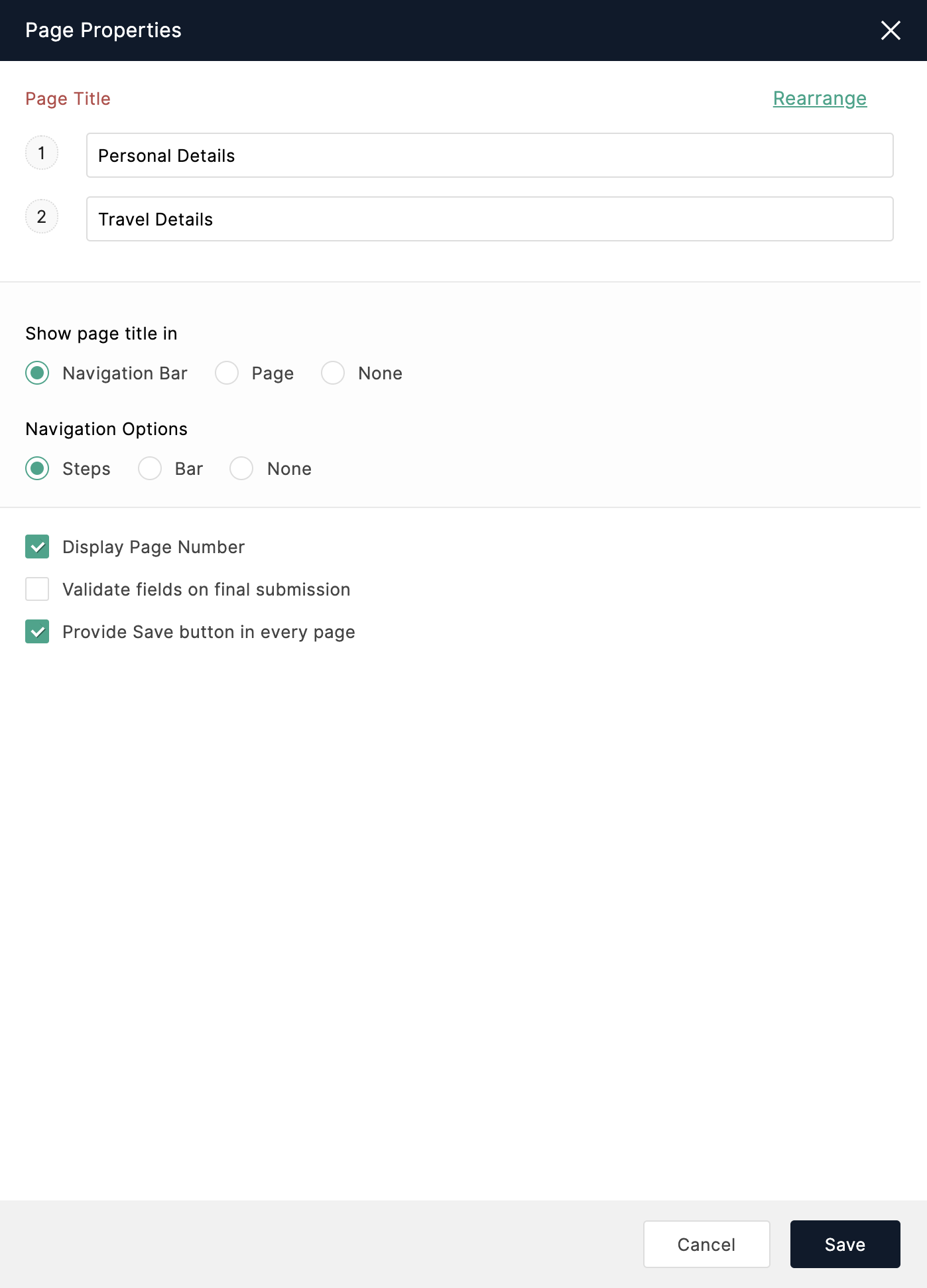 To navigate your respondents to specific pages based on their answers, configure the page rules.
Note: By default, mandatory fields will be validated before proceeding to the next page. 
Below every page in your forms, you will find Next and Back button.
To change these labels:
Click on the button you want to change the label for.
Under Properties pane, change the label name. 
Duplicate a Page
Duplicating a page copies all the fields of that page along with its field properties.
To do this:
Click the ellipsis  icon in the top-right corner of the page.
Click Duplicate.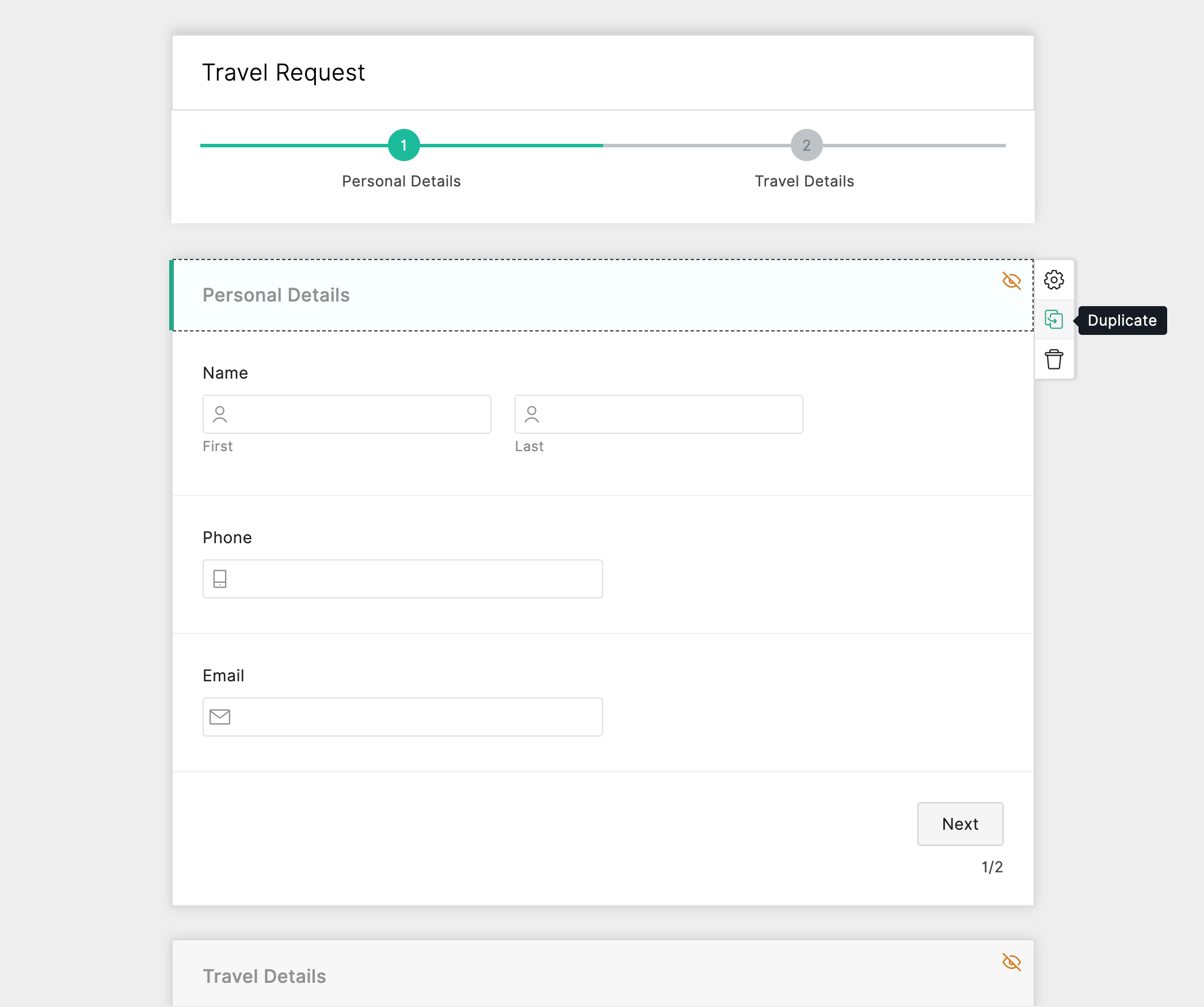 Note: 
The following will not be duplicated:
Encryption
Zoho CRM, Unique ID and Payment fields