Account Usage
As the Admin/Super Admin of your Zoho Forms organization, you can view your account usage details to keep track of the number of forms created, submissions collected, and the storage space used in your Zoho Forms account. 
To view and manage your Zoho forms accounts usage:
Login to Zoho Forms as Admin/Super Admin.
In the top right corner, click on the profile picture and click View Usage. 

In the Account Usage tab, you can find your plan details and the usage statistics. 
The following details will be available: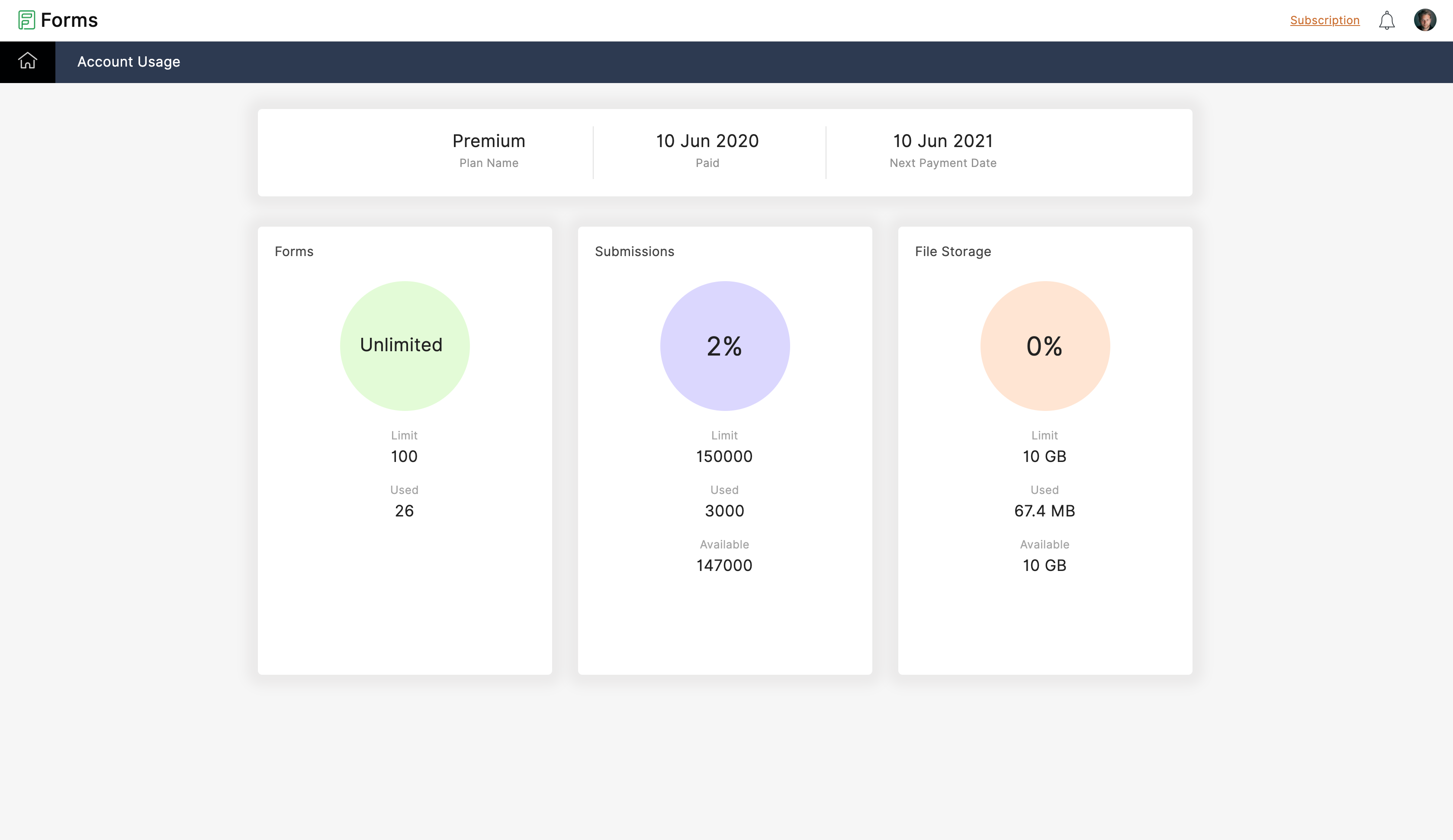 Plan name: Specifies the current plan.
Paid: Specifies the last paid date.
Next Payment Date: Specifies the next renewal date for the plan.
Forms: Specifies the number of forms used and the maximum limit.
Submissions: Specifies the number of form submissions made, number of form submissions available, and the maximum limit.
File Storage: Specifies file storage used, amount of storage available, and the maximum limit.