Reading Time:
4
minutes
The first step to setting up a dropshipping business is figuring out what products to sell. This is where some business owners might find themselves in a fix. For those of you who are clear about what to sell, this shouldn't be a problem, but for anyone who isn't as sure about what products would benefit their business, you've come to the right place.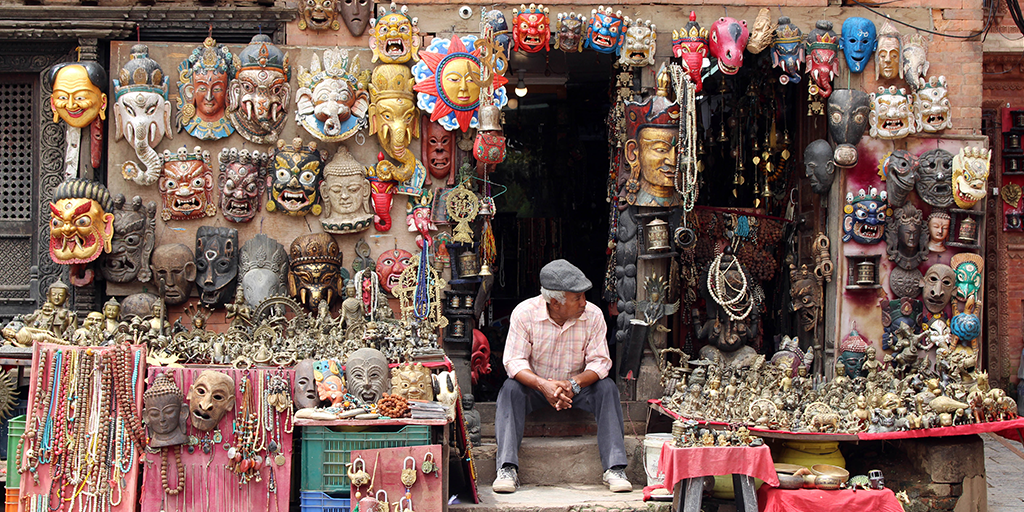 A piece of advice that many dropshipping start-ups swear by is to start by targeting products in specific niches instead of selling generic products. Niches are divisions of the market that sell products meant for specific purposes. There are a great many different niches in today's market. Niches are a sort of theme that businesses can work around to expand. That being said, below are some of the most popular niches that you could potentially build a business around:
Baby care
Pet care
Natural and organic products
Phone accessories
Fashion
Jewelry
Technology
Hobbies
Books
In this article, you'll learn more about why picking a niche can be helpful for your business, tips on picking niche products, and which types of products don't do well for dropshipping.
Why picking a niche is important for your business
Your dropshipping business revolves around the products that you sell. With an annually increasing number of small businesses worldwide, it's difficult to start a business that is completely unique to others in the market. At least a few aspects of one business will be similar to another. This can lead to intense competition. A potential solution to this problem is to focus on specific niches so that you can narrow down your competition and improve your chances of standing out.
Business owners can sometimes act under the impression that the greater variety of products they sell, the greater number of customers they'll attract. While this may work in some cases, this approach is usually not advised for start-ups. Selling different types of products may distract your customers from what they're looking for, pushing them away from your site. This considerably reduces the probability of them actually making a purchase. However, when businesses are clear about what type of products they sell, they tend to receive customers who are also clear about what they are looking for from you, thereby ensuring a purchase.
Finding products to focus on
If you're worried about not being able to find a niche product to sell, here are some tips that will help you find the right products to focus on:
Reasonably priced
Between selling a costly product and a cheaper one, it may seem like the expensive item might bring in more money, but that is almost never the case. This is because products that cost more aren't bought as frequently as products that cost less. Customers tend to take the time to research and evaluate their options before finally purchasing something expensive. The sales cycle of higher priced products is, therefore, inevitably longer than for products that cost less. So when just starting out, it's best to sell items that aren't too expensive, but reasonable enough that they can become impulsive purchases.
Lower shipping charges
One of the most important reasons that customers like to shop online is that they don't have to go to a shop to buy products. The purchasing of the product and receiving it can be done from the comfort of their homes. Therefore, it's up to you to make sure that your buyers don't regret buying online by not charging them high shipping fees. For special cases like expensive or fragile items, it is unavoidable to charge heavy shipping fees. The best way to overcome this issue is to start by selling products that do not require high transportation charges, such as small, lightweight, and inexpensive items.
Unique purchases
Find products that remind your customers of your brand every time they think about buying them. In other words, pick niche products that aren't commonly available in your local shops, but are also in popular demand. With this combination, you're guaranteed to have a successful start to your business. A few examples of such unique purchases include trendy light fixtures, authentic handicrafts, or genuine branded products.
Products in demand
Pick a niche product that is in demand in the market, such as products that are popular in the current trend, or products that customers need to purchase frequently. When working with products that are popular, do your research and make sure to pick a niche product that has significant demand, but isn't over-saturated. If the niche is overcrowded, you'll have to make sure that you have something unique to offer, or else you won't be able to stand out from your competitors who have been in the market longer, and you'll have just as much difficulty selling those products as products that are less popular. For example, healthy foods and beverages are currently trending and very popular, whereas products like designer watches or expensive gadgets do not sell well through dropshipping.
One way of getting repeat customers is to sell products that are in demand and need to be replenished or replaced often, meaning your customers will need to keep purchasing from you. By selling products that customers buy frequently, you can get them to trust you and your product so that they visit again.
Products that don't do well for dropshipping
Now that we've covered what you should do, here are a couple of tips on what you can avoid during the initial stages of your dropshipping business:
First, avoid selling any products that are perishable or very fragile. If you do, take care to include sufficient warning along with products that may become unsafe if handled incorrectly. These can be products such as glassware or electronic equipment, which need to be packaged and delivered carefully. This will keep both you and your customer away from any legal issues that may come up later.
Next, try to stay away from branded items and logos when starting out. There is enough fake merchandise available online that it's normal for customers to feel skeptical about brands, and can push them away from your business. However, if you find that you absolutely need to sell a branded product, then try considering white labeling. White labeling is when a manufacturer removes the brand or logo from a product, and instead relabels it with your business' name or brand.
When starting a dropshipping business for the first time, it can be overwhelming to find the right products to sell. With all the different options available, the first thought that would come to mind would be to sell everything, under the notion that more products means more customers, which therefore should mean better business. While this may be the case for some businesses, it's also a risk. Instead, if you utilize the tips above to pick out a niche that you can work within, you'll be at a great advantage on the path to success.