Reading Time:
4
minutes
For most businesses, managing their accounts receivables is a tedious process. From sending invoices to reconciling accounts, business owners face a lot of obstacles in running their companies.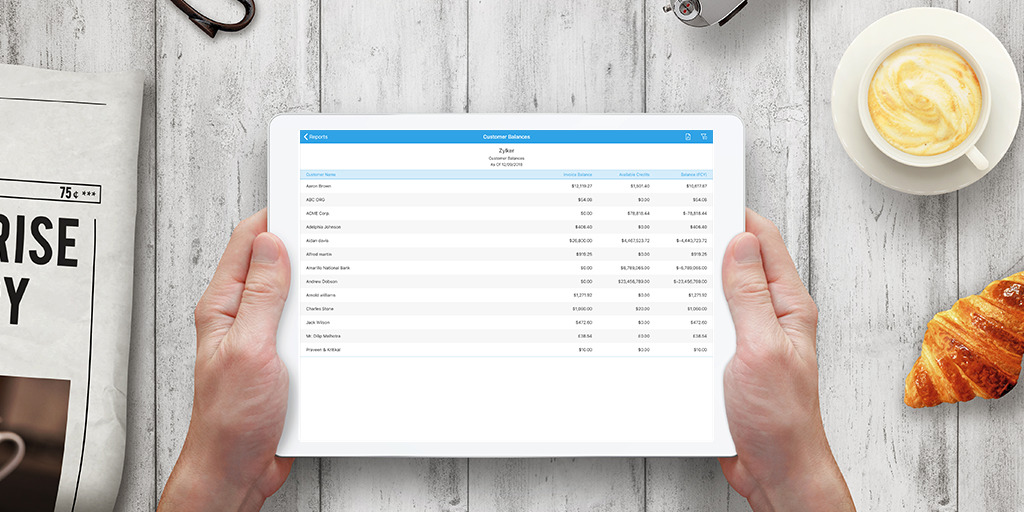 Thankfully, there are now options available to automate this entire process. This article will look at how accounting software like Zoho Books, can help in automating your accounts receivable workflow.
What is accounts receivable?
Accounts receivable is the money a business should get from its debtors, including customers, after having provided them with a particular good or service. For example, let's say you've delivered goods to a customer on January 1st. The total cost of the goods plus delivery charges comes up to $150, and you allow your customer 10 days to make the payment. From January 1st to January 10th, you have accounts receivable of $150. Once your customer makes the payment, your accounts receivable will be zero. Accounts receivable is considered as a current asset on your balance sheet. Any good business must keep track of its accounts receivable and follow up with customers to receive payments on time.
Handling your accounts receivable involves several steps, from the moment you send an invoice to your customer to the moment you reconcile your accounts.
1. Sending invoices:
Once your customer has received the purchase, you will need to send them an invoice with the details of the product or service, the cost, the timeframe within which they need to make the payment, and the total amount owed.
2. Following up with customers:
Often, a customer will not be able to make the payment on time for a variety of reasons. You will then have to send reminder emails to notify them to pay the outstanding amount. You may need to send more than one reminder. This requires you to remember due dates and manually send emails and invoices, and it can take up a lot of time.
3. Receiving payments:
Once your customer has decided to make the payment, they need to know which payment methods your business accepts, such as netbanking, check, cash, or card. If they choose to pay by cash or check, you will need to manually deposit it into your account. If they choose to pay by card, there is a possibility of the card being declined. This makes the process even more complicated.
4. Updating accounts:
Once you've received the payment, along with all the other payments from your other customers for that month, you will need to record them all in your accounts and tally them. This involves going over your transactions and balances, comparing your internal account register to your bank statement, and ensuring that all payments you have received are reflected on your account register as well as your bank statement. This process is crucial, as it helps you keep track of all the funds going in and out of your business, so you can catch any incorrectly recorded transactions. Doing so helps you produce good financial statements, which are important to have for official and legal purposes. However, doing so isn't fast or smooth. The process can take quite some time to complete, by which time the records you're creating may be outdated.
The accounts receivable cycle is not only difficult but also very time-consuming. Using accounting software helps automate this entire process, helping you save time in following up with your customers and updating your accounts.
Why automate my accounts receivable process?
Using an accounting software like Zoho Books can cut the work and time involved in performing accounts receivable tasks. You can send invoices to customers, receive online payments, and much more, all from a single platform. Transactions and reports are automatically updated and done in real time, reminders and emails are sent automatically, and payments can be collected much more easily. More importantly, Zoho Books allow you to automate your entire accounts receivable process.
Here are some of the benefits of accounts receivable automation:
1. Automatically send invoices:
Invoices can be personalized and sent out with a simple click. You can also schedule invoices ahead of time to be automatically sent later. In case of a recurring payment or subscription-based model, you can have recurring invoices automatically created and sent to your customer each billing cycle.
2. Automatically send reminder emails:
Following up with your customer regarding payments is easy with Zoho Books. Once you've personalized your reminder emails and set up your billing schedule, the system automatically emails your customers every time an invoice is due.
3. Automatically receive payments:
With Zoho Books you can set up payment gateways to receive one-time or recurring online payments from your customers.
One-time: Customers can use a payment link included with the invoice email, or pay through an online portal you've set up using Zoho Books. This portal allows them to easily view invoices, add comments, and even make payments from a single convenient platform. This provides a sense of security and convenience for your customer while making payments.
Recurring: You can also create recurring invoice profiles for your regular or subscription-based customers, using bank methods such as ACH, Direct Debit, or SEPA Direct Debit. These methods automatically debit the amount from your customer's bank account, removing the need for you to deposit cash or checks and reducing the chances of a card decline.
4. Automate bank feeds:
Using Zoho Books eliminates a lot of data entry by allowing you to import your bank transactions from your bank statements automatically. You can then categorize them based on the invoices in Zoho Books, or set bank rules to categorize transactions automatically. This helps you keep track of all your transactions and catch any that were incorrectly recorded.
5. Automatically generate reports:
Multiple financial reports are automatically generated and updated in real-time as and when you create transactions in Zoho Books. These are instantly available for you to access. These reports include Profit and Loss Reports, Cash Flow Statements, Balance Sheets, Tax Summaries, Aging Summaries, and Customer and Vendor Balances. These reports give you valuable insight into your business's transactions and your customers' payments, and eliminates the need to manually calculate or run reports.
Automation is the way!
Keeping track of invoices, chasing customers for payments, and updating your accounts are crucial parts of running a business. A well-organized and streamlined accounts receivable process will ensure that you have a successful business on your hands. Automating this process with the help of an accounting system like Zoho Books helps you get paid faster and brings stability to your cash flow.