Reading Time:
6
minutes
Firms use the purchase requisition process to monitor the generation and approval of purchase requests. The basic steps should be familiar: first, the purchase requisition form, an internal document used by an employee to purchase goods or services on behalf of the firm, is submitted to the line manager for approval. With the manager's validation, it's passed on to the inventory team to check against the firm's existing stock, and then it's forwarded to the purchasing department. After the purchasing department's approval, the form is converted into a purchase order and sent to a suitable vendor.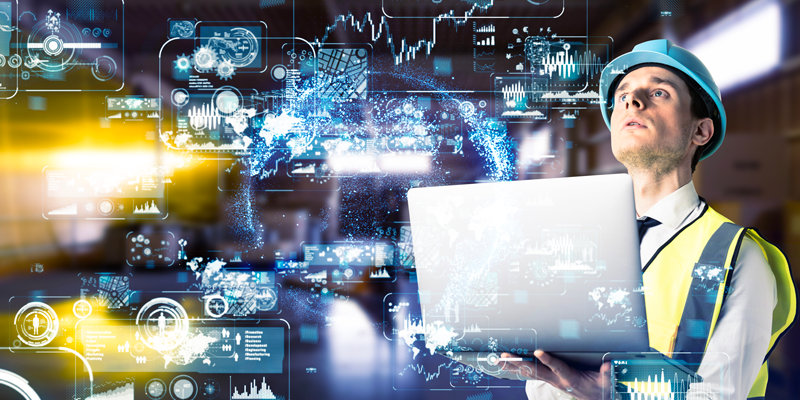 You can see how the purchase requisition workflow uses levels of hierarchical approval to ensure accuracy and legitimacy. While the purchase requisition form may seem like just another piece of paperwork, it plays a crucial role in your firm's procurement process. It provides internal control over the purchasing process, prevents fraud, creates an audit trail, and keeps the purchasing process transparent.
Despite the meticulousness it requires, purchase requisition is often managed manually with paperwork, emails, and spreadsheets. This can lead to repercussions like non-existent policies, lack of compliance, and unnecessary delays—all of which result in spending more money and time than needed. In this article, you will learn about the limitations of manual purchase requisition and how your business can benefit from switching to an automated process.
Limitations of manual purchase requisition
The approval process is time-consuming
Many firms struggle with placing orders and managing purchases on schedule. In the traditional purchase requisition cycle, a single task—like validating a request—is repeated by the same person several times, as each new request is submitted. This means that, depending on the approver's availability, this step could either finish quickly or take quite some time.
Often, purchase requests get stuck in the approval process due to the hierarchical approval structure. The laborious nature of the process, chaotic workflows, data silos, and improper communication between departments can all lead to delays for even simple approvals.
Add to this all the back-and-forth email threads, ever-growing stacks of paper, and manual interventions like resubmissions, error rectifications, and rejections. This kind of chaos cannot be tolerated in procurement for long—it can lead to stalled projects, critical slowdowns, and eventually stunted business growth.
It's expensive 
Manual purchase requisition costs your firm more money than necessary. Firstly, when you rely on big stacks of paperwork, you will spend more on paper, toner, printers, and filing space. Secondly, you need sufficient employees to manage all the different stages in the cycle manually. To cope with this, companies end up expanding the procurement team, resulting in an increase in overall headcount and payroll.
Aside from additional labor costs, this also leads to maverick spending—when your employees are forced to deal with a tedious internal approval process, they are likely to purchase outside mandated channels instead. This is expensive for your business as it can lead to fraud, and landing the best possible price is not always an option with maverick spending.
The process is prone to lost paperwork and errors
It takes great effort to manage archives of paper procurement documents. Even though your employees understand the significance of paper trails for audit purposes, they cannot prevent the occasional misplaced or damaged document. And if the older documents in the archive are misplaced, following up on current transactions without any reference becomes difficult.
The manual cycle involves employees going around the office getting approval from one or more approvers. Due to the many hands the papers pass through, each exchange can lead to error or misplacement. And since there's no dedicated space to track and handle errors, if an error is found, someone will have to sift through the paperwork and email exchanges all over again to rectify it. The effects of such errors and inefficiencies are cumulative, and in the end, the company's bottom line bears the brunt.
It offers limited compliance
Procurement teams typically have strict policies and guidelines in place, since they are one of the teams that spend the most in any organization. When these policies are not followed properly, it can lead to inconsistent practices, duplicate requests from the same department, expense fraud, and exceeding budgetary constraints.
With manual enforcement of policies, you cannot efficiently track or control compliance. Since manual purchase requisition processes tempt employees to take the easy way and place orders directly with suppliers without authorization, there's an increased risk of fraud, especially if the employees are well-versed in the loopholes in the system. Certain employees could end up simply getting just the verbal approval for purchases and rush the order through without finding the best price.
Visibility into the process is limited
Manual methods like spreadsheets are a great place to begin organizing data. However, they don't scale well when the purchase requests increase significantly. When your purchase documentation is stored as hard copies or individual PDFs, you cannot quickly access details when needed. A simple issue might have you rummaging through multiple sheets or email threads, struggling to track down the stage in which the issue occurred, and then find the solution.
Since many stakeholders are involved in the process—end users, procurement departments, approvers, finance departments, and suppliers—a complicated and unclear purchase requisition process will lead to loss of control and a harder time regulating spend effectively. A manual process can also make it quite difficult to generate reports and gather data.
Benefits of purchase requisition software
To systematize the entire process and save purchasing teams from unwanted hassle, many companies are switching to purchase requisition software. Their results include:
Accelerates the approval process
With purchase requisition software, requests are easily created and routed through the approval process. You can set up custom approval workflows, including configuring the level of approval required for different departments. When a purchase request is created by an employee, the approvers are notified in real time through email or in-app notifications. Then the approvers can approve or reject their pending requests with a few clicks.
Employees can track the status of their purchase requests to remain well-informed about the process. Once a purchase request is approved, the software automatically converts it into a purchase order. Automation enables faster order placement and quicker turnaround time by minimizing delays and other impediments. It also frees up employee time from mundane processes and helps them focus on critical tasks.
Helps in cost saving
Time is money, and purchase requisition software accelerates the entire cycle from creating a request to purchase completion. This reduces organizational costs and overhead, and minimizes errors and other redundancies. Since every request is routed through proper approval, line and department managers have the opportunity to decide whether each expenditure is required or not. By adding automation to your purchase requisition process, you will have a consolidated view of your spend, helping with cost reduction and identifying gaps in the purchase cycle.
Increases overall productivity
With purchase requisition software, employees can create requests from anywhere with a few clicks or taps using pre-populated data (including item catalogues, approved suppliers, and payment terms). This saves time and minimizes errors. Once the complexities involved in the manual process are removed, your staff no longer have to put up with lost paperwork and data silos—they can easily get real-time updates on the entire purchase requisition cycle.
Enhanced compliance and control
Online purchase requisition software gives you the flexibility to allow and restrict particular actions according to your company's policies. All you have to do is configure the software to reflect those policies. You can set customized spending limits to prevent maverick spending, and import online catalogues to ensure that the items are being purchased from authorized vendors under contracted pricing. If any policy violation takes place, the requesting employee and their line manager are automatically notified. By controlling these important elements of your purchasing process, you can maintain consistency and minimize fraud.
I

mproves spend visibility
Automating the purchase requisition system gives your firm granular visibility into requests, approvals, key documents, and internal communication. You can run insightful analytical reports in real time and customize them for a better understanding of your business spend. With the information centralized, it's available to all the stakeholders so they can access accurate data regarding past purchase requests, purchases, and orders. This helps in understanding the company's cost trends, making quicker and better data-driven decisions, planning budgets, and negotiating with suppliers.
Here's your takeaway!
Purchasing is a critical undertaking for businesses since it affects performance at all levels. While the process may differ from one organization to another, there are certain elements that remain standard. Purchase requisition is one of them and plays an important role in a firm's procurement process, from controlling fraud and duplication to helping regulate spend. As a key component in any business, it should be streamlined, with a proper system in place instead of inefficient traditional methods.
With proper research, you can find a cost-effective purchase requisition solution (or procurement software with a purchase requisition feature) to automate approval, ensure policy compliance, maximize profitability, and gain complete visibility into your purchasing process.