All-in-one suite
Zoho One
The Operating System for Business
Run your entire business on Zoho with our unified cloud software, designed to help you break down silos between departments and increase organizational efficiency.
Try zoho one
"Zoho serves as an 'enterprise bucket to assess new software' - if we need something new, we'll always look to see if Zoho One has something available."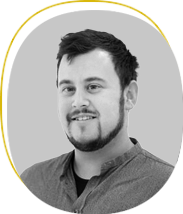 Andy Trimmer
Head of Technology, Simply
"Zoho's operating system is very robust and contains the collective memory of Selectra's entire business."
Aurian De Maupeou,
Co-Founder, Selectra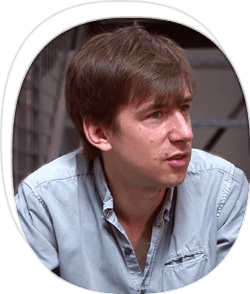 Watch video
Zoho for Enterprises
Experience the breadth and depth of the Zoho ecosystem, with professional services, infrastructure, support, and security that a large business needs. Streamline complex business processes, build strong relationships with your customers, and drive growth at scale.
Get in touch
Made in India.
Made for the World.
Business Software. Our Craft.

Our Passion.
Your privacy is our responsibility
We believe that trust is paramount in a relationship. We do not own or sell your data, and we most certainly do not bank on advertising-based business models. The only way we make money is from the software license fees you pay us.
The core values and principles that drive us
Long-term commitment
25 years of running a profitable organization gives us a good sense of challenges that a growing business faces. We take pride in running a sustainable business that's powered by you, our customer.
Focus on research & development
Software is our craft and we back it up with our relentless investments in R&D. So much so that we prefer to own the entire technology stack, including running our data centers globally.
Customer-first philosophy
In all these years, it's our customers' trust and goodwill that has helped us establish a strong position in the market. No matter the size of your business, we're here to help you grow.
Vision from a village
"Why Zoho's CEO moved from California to a hamlet in Tamil Nadu: The lessons this holds for an economy that wants to be self-reliant; for corporations headquartered in big cities; and a country with a high density of urban and migrant workers coming to grips with a pandemic."