Start and grow your business easier than ever
Zoho and Startup House have partnered to help your business start off and grow profitably without you having to worry about the hassles of technology. As Startup House members, you'll get access to $2,500 in Zoho Wallet credits, hands-on training for Zoho's suite of apps, and more. Start up, scale, and optimize your business—all while saving time on research.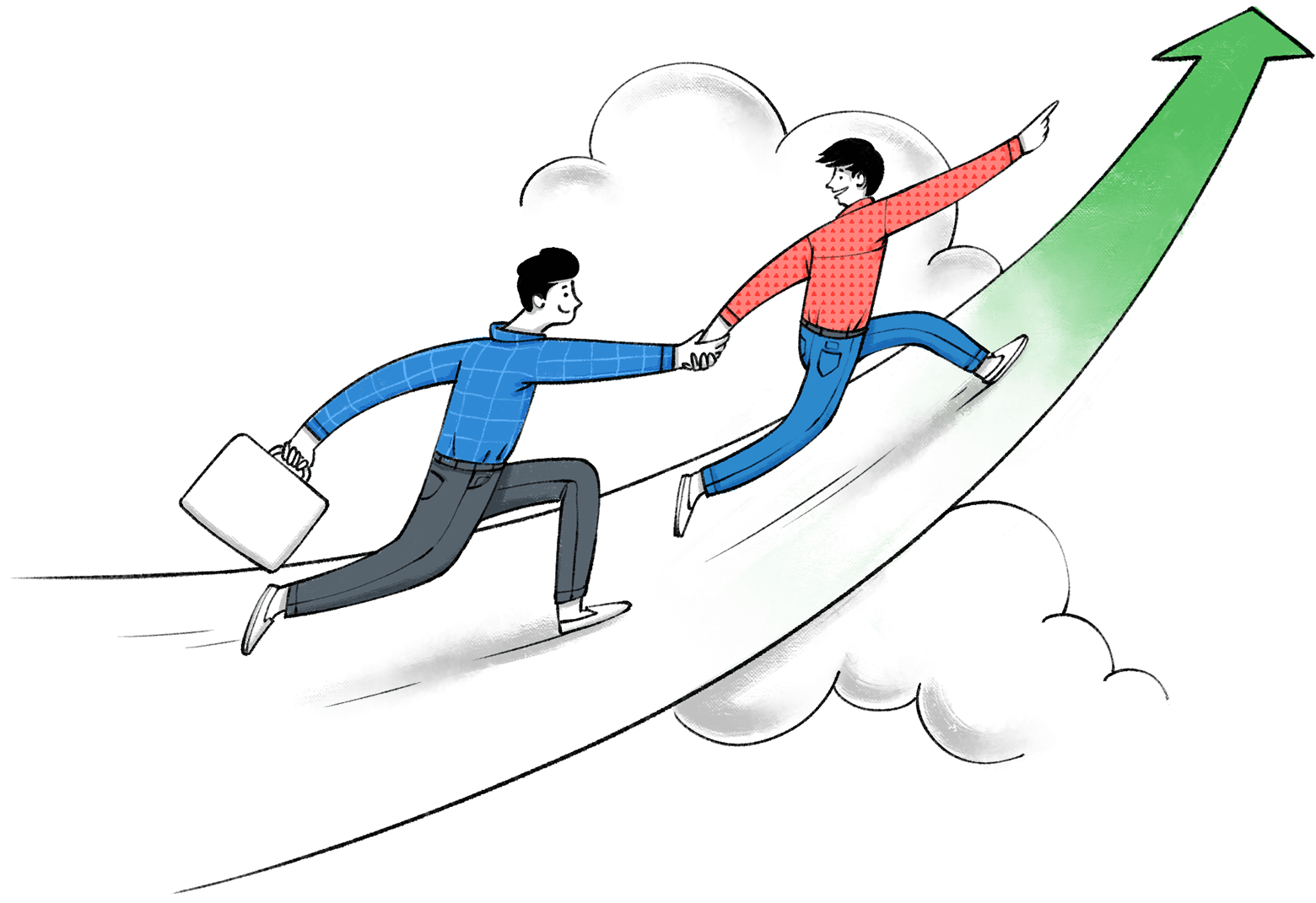 Power your startup with a complete solution
Imagine doing more with less. Imagine doing it for free.
Get 50+ complete, integrated business apps and manage every business process you have, from creating an ecommerce site and managing inventory to marketing and accounting.
What's in it for Startup House members?
1. $2,500 worth of Zoho Wallet credits to purchase any Zoho application of your choice.
2. Hands-on training sessions, both virtual and in-person valued at $15K
3. One-on-one product consultations with our team of experts.
How to redeem this offer?
Fill out the sign-up form and enjoy the free trial; meanwhile, we will validate your membership with Startup House. Once validated, we will grant you $2,500 worth of Wallet credits within 30 days of sign-up.
Terms and Conditions:
1. These credits are only available to businesses that are new to Zoho and members of Startup House.
2. The $2,500 in Wallet credits must be used within 12 months from the date of credit.
3. Zoho has the right to reject or reverse the free Wallet credits if Startup House does not verify your membership. To minimize errors, please be sure to fill out your Startup House member details as accurately as possible.
Not sure where to start?
We are eager to help you succeed! Call us toll free or email us. Let us plan your business strategy with a custom consultation!
Need technical support?
Frequently asked questions
1. Does Zoho charge for support?

No, we have classic support, which is free of cost. For other support plans, please visit here.

2. Do I have to pay for storage?

We provide enough storage for all the products. You can refer to the plans here.

3. Can I access my account from anywhere?

Yes, it is cloud-based. You can access it from any web browser and with their native mobile apps.

4. Do I have to pay after one year?

Not necessarily. However, if you wish to continue using our services, we will guide you through the steps with a free consultation based on your usage and advise the right plan.

5. How secure is my account?

Please visit our Security page here.

6. Am I eligible to claim this offer if I have already registered with Zoho?

No, this offer is only for new Zoho customers and customers who are currently using the free plan on any of Zoho's apps.
Start your digital transformation journey with us
© , Zoho Corporation Pvt. Ltd. All Rights Reserved.