Why you need to diversify your marketing strategy beyond paid ads
Last Updated: April 1, 2023
456 Views
4 Min Read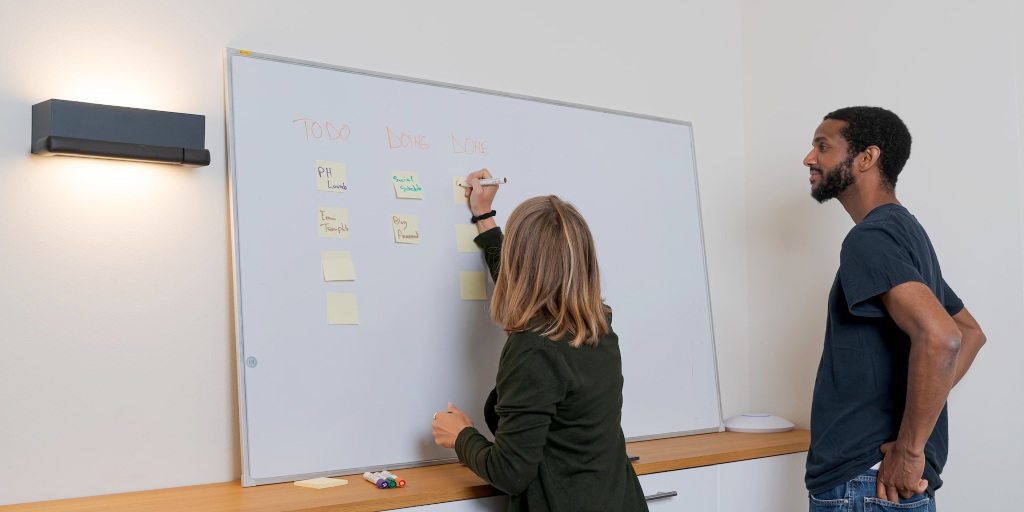 Despite increasing consumer wariness toward advertising, businesses still choose to spend money on digital ads to promote their brands. It's not hard to see why. Unlike traditional marketing strategies that take time to generate organic growth, targeted advertising helps businesses reach their ideal audiences faster and easily measure their ROIs. The best part? Even small businesses can use digital ads to compete with larger companies and reach a wide audience. They can also enjoy the flexibility to adjust their spending based on their needs.
Though digital advertising technology can be a game changer for business owners, over-relying on it can have negative consequences. If digital ads are your only tactic, it's time to diversify your marketing strategy. Here are a few reasons you should avoid becoming over-dependent on digital advertising.
It can hurt your credibility
Consumers are becoming increasingly aware of various marketing tactics. They are well informed on how digital ads work and how brands pay to get their attention. While people may be open to seeing occasional ads from your business, repeated exposure to your ads can feel intrusive and reflect poorly on your brand. Eventually, consumers may stop engaging with you.
We are in an era when people expect to see more authentic content from brands. In response, brands are trying to develop marketing strategies that truly resonate with their audiences. With this in mind, deploying digital ads as your main marketing strategy may not be the best approach to building a lasting relationship with your customers.
Digital ads are expensive
Though they may not be as costly as traditional forms of advertising, digital ads can still be expensive. While the amount you spend on ads may vary based on the platform you use and the level of competition for ad space, it's important to remember that digital advertising costs generally increase each year. When you promote your business on popular platforms, like Instagram or Facebook, your ad expenses will be even higher, as a lot of other businesses are there to target the same audience. This increased competition can quickly drive up advertising costs and reduce your return on investment. And if your ad budget can't keep up, you will experience a significant setback in finding new leads.
You'll miss out on potential customers
With digital ads, your audience is limited by your targeting parameters. Plus, it's impossible to use digital ads to reach potential customers who don't use your chosen advertising platform. This is a huge lost opportunity for revenue growth. If many potential customers use ad blockers or opt out of app tracking services, your chances of being found are further reduced.
It's important to keep in mind that even those who see your ads aren't guaranteed to engage with them. Consumers are exposed to a staggering number of ads everyday. As a result, many develop a natural aversion to ads, automatically ignoring paid promotions in favour of organic results.
You'll have less control over your business
Advertising platforms like Google and Facebook change their algorithm and policies periodically. Failing to keep up with the platform's standards can drastically impact your ad effectiveness. When Instagram introduced and began favouring reels in 2020, there was a significant shift in the ways businesses promoted themselves. Businesses had to quickly re-evaluate their marketing processes and implement new ad strategies in order to reach their audiences. While some brands benefited from the changes, many suffered.

Relying solely on popular social media platforms for advertising could leave you at their mercy, and with very little control over your conversions. The resulting uncertainty can adversely affect your business growth, especially when you don't have a diverse revenue source.
While paid ads can be an effective marketing strategy for finding new customers, they often produce temporary results. To strengthen your marketing plan and boost your growth, it's important to invest your time and money in a variety of other marketing activities. Here are a few suggestions:
Content marketing: Create content in the form of informative blog posts, case studies, and ebooks to educate your audience.
Search engine optimisation (SEO): Optimise your business website to improve search rankings and drive more organic traffic.
Social presence: Come up with creative social media posts to engage with your audience and build a loyal follower base.
Email promotions: Send targeted email marketing campaigns to nurture your leads and cross-sell your products.
Affiliate marketing: Get other people to promote your business in exchange for sales commissions.
Event marketing: Participate in trade shows, industry gatherings, conferences, and expos to introduce your business to potential customers and find new partnership opportunities.
Contributions to community forums: Join an appropriate online community forum where you can interact with prospective customers and actively contribute your insights on topics related to your business.
What works for one business may not work for another, so it is important to experiment to determine the most effective marketing approach for your brand. By combining various marketing strategies with paid advertising, you can appeal to a broader audience and achieve long-term success.
We hope this article helps you understand the limitations of paid advertising and inspires you to try more diverse marketing strategies for growing your business. Are there any more topics you'd like us to cover? Let us know in the comments.
Leave a Reply
Your email address will not be published. Required fields are marked