Consumer surveillance and how to be more aware of it
Last Updated: December 8, 2020
303 Views
5 Min Read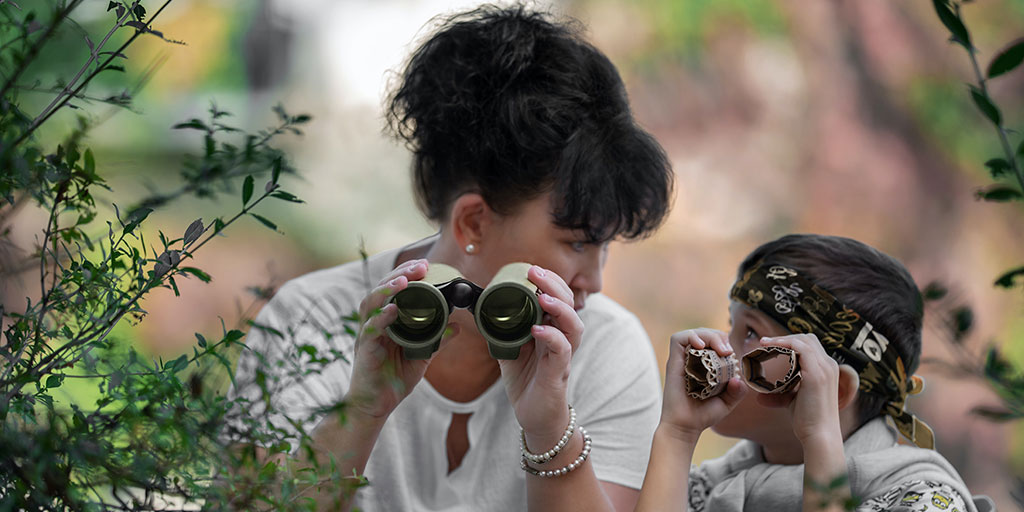 An interview with Zoho's Chief Evangelist
Part 1
When the EU introduced and implemented the General Data Protection Regulation (GDPR) in 2016, the whole world took a closer look at their privacy and data security measures. It triggered a wave of caution that extended well beyond Europe. As global businesses scrambled to comply with the new regulations, we at Zoho also reviewed our way of doing things. Thanks to our leadership's long-standing conviction in individual user privacy and their aversion to an ad-first business model, we were in a better position than most businesses. Zoho has always been an advocate for data privacy regulations.
Recently, Zoho's Chief Evangelist, Raju Vegesna, spoke to industry analyst Patrick Moorhead, the founder and principal analyst at Moor Insights & Strategy. He discussed how, even in the post-GDPR world, consumer surveillance and data mining form the crux of so many businesses online. We're bringing you a summary of this interview along with some region-specific content in a five-part series. Here is part one, an introduction to consumer surveillance that focuses on how to be more aware of the data mining tactics that put your personal information at risk every day.
Who is under online surveillance?
We often think that high-functioning technology can protect us from companies that mine our data. Is this true, though? Unfortunately not.
Everyone who's connected to the internet is under surveillance at every second. The only difference is whether you're aware that you're being watched. The only true way to avoid this is not to get online at all, which is a laughable idea for many of us. Why would you not go online when everything you need and want is easily accessible on the internet? From government systems like Centrelink, MyGov, and the ATO to other essential services like transportation, city services, and banking—everything is online. Every time we log in to check if a specific book is available at the library or to book a gym class, we're being watched, regardless of location or device. It's impossible to be offline; we've even gotten to the point where screen time is playtime for kids.
We're average people—we're neither criminals nor celebrities. Why are we under surveillance?
When the advertising business model gained mainstream popularity in the '90s, no one expected it to blow up like it did or that it would last so long. But it did, and today we see that even though there are hundreds of internet companies that followed Google and Facebook, gaining inspiration from their business models, there's still a lot of demand for data. That's why the dollar value of every human is priceless. In the last couple of decades, pretty much every startup capitalised on the ad model, failing spectacularly to experiment and innovate towards new, more ethical business practices. Since most of their revenue relies entirely on ads, they can no longer change to a different mode of operation. Naturally, such dependence leads to greed, and the more data you have, the more money you can make from that data.
It doesn't matter if you're an average person. They'll target you with a product somehow.
How do free products like Google Search and Facebook fit into this agenda?
There is always a price. When you spend time on commercial products advertised as "entirely free," you're trading off personal data and attention to consume those products. In a way, data is more valuable than money because it has the potential to expand depending on the highest bidder. Money is static in value. Data takes on any value you give it. Whether you spend five minutes or five hours using these products, this value can grow exponentially in seconds.
Free is also a compelling story. It's easy for parents to put their children on a video or a service that's designed specifically to keep children occupied. In reality, though, children are impacted by these free resources when they see notifications and coloured pop-ups.
How do you know when you're being watched? Is there anything you can do to avoid it?
Unfortunately, no. There are some extreme measures you can take, like avoiding companies known for surveilling their users. But even then, it's hard to completely run away from it and be online when everyone else, regardless of their social, economic, and political status, is under surveillance. For example, if you answer a call, your mobile service provider can share your data, including phone details, location, and personal information, to advertisers in real time. When you go online to browse or shop, you might see an ad from a local store that would otherwise never know where you live.
As internet users, it's important to recognise that someone is always listening to, watching, and tracking you. The ideal way to protect ourselves is to be conscious of what you're browsing, sharing, and buying online. Most importantly, know what you can block and familiarise yourself with your rights. Be vigilant of your online activity.
Why is Zoho talking about privacy?
Zoho doesn't offer privacy-related products. As a for-profit company, we gain almost nothing by talking about the importance of customer privacy. But, as Raju said it, privacy is our principle. Our purpose isn't just to make money. Sure, we have financial obligations and we want to continue to be profitable. However, if it comes down to money or morality, we choose morality.
As a business, that's one of the things we value most. We already have privacy at the heart of how we run our business on an everyday basis, but for our consumers, we still need to spread awareness on what they're up against and the pitfalls of internet privacy.
Not all customers run businesses, but all businesses need customers. Increasing customer awareness is also increasing awareness among businesses.
So you care about your customers and their privacy. What is Zoho doing to avoid surveillance?
We educate. Through blogs, webinars, and press partnerships, we do everything we can to get this message across not only to our consumers, but also other businesses and their consumers as well.

All 50+ Zoho products come with a basic free edition. Because we're a privately held company, we can afford to take a moral stance against data mining and advertising. That's why none of our products have ads—even in the free versions. We don't sell our customers' information to third parties.
If Zoho offers a free app, you can be sure that it's genuinely free—no strings attached.
We can do that because our business model doesn't depend on ads. We don't want to make money off our customers' data, and we encourage our customers to understand the reasoning behind that. Ultimately, it just comes down to our values, and we value user privacy.
And that's a wrap of the first part of Raju's conversation with Moor Insights & Strategy. We hope you found this conversation useful. Here's a recording of the video, if you'd like to watch it.
Leave a Reply
Your email address will not be published. Required fields are marked