Business intelligence software: What is it and what it can do for your business
Last Updated: September 8, 2021
250 Views
5 Min Read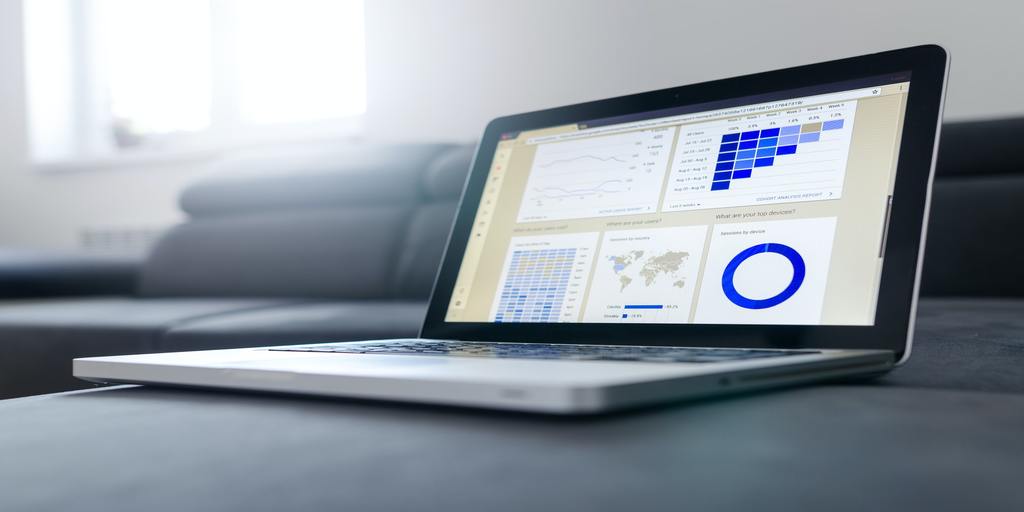 In a previous post, we talked about how data-driven decisions can help you achieve long-term success in business. This post goes one step further to explain how business intelligence software can make it a reality.
Whether you're looking to identify new growth opportunities or fix areas in which your business has been underperforming, you need to thoroughly analyse your performance before making any strategic decisions that impact your business. This is where business intelligence software comes in.
What is business intelligence?
Business intelligence (BI) is a broad term for technologies and processes that can analyse complex or large data sets and turn them into actionable insights. When powered as a software, it can access and scour your data from various applications in your organisation and present easy-to-digest insights so that every decision you make can be backed by evidence. It doesn't matter if yours is a small business or a multinational organisation, as long as there is sufficient data to analyse, BI tools can be used by anyone who is looking to maximise their business' growth potential by making informed choices.
Business intelligence vs. Data analytics
Given that business intelligence and data analytics are often closely linked, many use those terms interchangeably. Even though they both help you leverage data to grow your business, it's essential to know that they are different, and even more important to understand how they vary so you can decide on which one to use to reach your business goals.
While business intelligence uses descriptive analysis to provide insights on how to improve your current operations, data analytics uses predictive analysis to detect past trends and patterns to predict what will likely happen in the future. When used together, this powerful duo gears your business in the right direction.
For example, let's say you've been running an advertising agency in the South Coast for the past four years.
In that case, business intelligence tools can easily give you answers to questions like:
Which traffic source has brought in the most leads for my business?

Who are my top-performing sales reps for the month?

Which is the best time to reach out to a customer asking for a review?
While data analytics will help you answer questions like:
What progressive practices can I take to shorten my sales cycle?

When will my marketing campaign get an ROI?

What target audience should I focus on to make my business even more profitable?
Why business intelligence software can be a great investment for your business
Getting the maximum value out of data is a great competitive advantage. Here are some ways a business intelligence software can benefit your business.
1. Multi-departmental use
Whether your customer support team wants to calculate their average response times or your finance team wants to analyse the expenses against revenue in the previous 12 months, BI tools can be used by any department to uncover hidden insights.
2. Eliminates guesswork
BI can tremendously reduce any guesswork and quickly fill in the blanks with accurate information on what, why, and how something happened in your business.You can then use these insights to refine your operations.
3. Time saver
Regardless of how many gigabytes of data you hold, modern BI tools can analyse your data within minutes and can give an entire picture of your business on a single screen, without you having to waste time searching and switching between apps.
4. Shows your strengths and weaknesses
BI tools can help assess your capabilities by pointing out areas your business is outperforming or underperforming. You can set up alerts to automatically be notified of critical changes in your KPI's, anomalies, or any new achievements.
In April 2021, Zoho collaborated with Telsyte to conduct a workplace study on Australia's small and medium-sized businesses. From surveying 307 decision-makers in Australian organisations (with 5 to 99 employees), we found that 21% were already using business intelligence tools in their business, while 30% had planned to invest in them in 2021, and 16% in the year 2022 or later. This is a promising sign that even small and medium-sized businesses are gradually realising the value of BI.
Business Intelligence software features
Now that you understand what business intelligence can do for your business, here are some essential features you should look for when choosing business intelligence software.
Data sourcing
Every day, businesses generate data in various forms. Even the most powerful BI solutions are useless if they aren't compatible with the other business tools you use. Whether it's data from your spreadsheets, text files, online/offline apps, or databases like Amazon RDS and Microsoft Azure; your BI software must be well-equipped to seamlessly extract information from a wide range of sources and formats.
Visualisation
Visuals make it easier for human brains to comprehend data. Given the enormous amount of data your business can hold, it's impossible to get any meaningful insights by merely glancing at your numbers. So it's crucial to choose a BI software that offers interactive elements to help you understand your data better. Features like intuitive dashboards, charts, graphs, widgets and maps can make it easier to compare and understand complex information.
Sharing and collaboration
It's pointless to consume insights if you don't swiftly act on them. A BI software with collaborative capabilities will let you send important reports and dashboards to your colleagues across teams—while still having complete control over what they can see and do with the data. This not only encourages different perspectives and knowledge sharing but also speeds up decision-making.
Data cleansing
The accuracy of your insights depends on the quality of data you use. For example, if you have a customer's full business name in your CRM but only their abbreviation in your finance apps, that'll cause duplicates throughout your data sets. Even something as simple as inconsistent naming conventions can have significant impact on data accuracy, and potentially drive your business into making wrong decisions. That's why data cleansing is an absolute must-have function in your BI software. Make sure the BI software you choose can help easily clean up and standardise any incorrect or duplicate data, so you can be confident that the insights you receive are credible.
Mobility
Many business intelligence tools are also available for mobile devices, which is a blessing if you're working remotely. This way, you can access and interact with your data from anywhere you want without having to sit in front of a desk all day.
Final thoughts
The world today is different and fiercely competitive than it was a decade ago. For your business to stay in the race, it's high time to use modern solutions like BI that can help capitalise every growth opportunity that comes your way.
If you're ready to invest in BI tools for your business, we encourage you to check out Zoho Analytics—a self-service BI and Analytics platform. It's easy to use and comes with both business intelligence and data analytics capabilities to help you make better business decisions. Sign up for a free trial and come see why Zoho Analytics is trusted by 13000+ businesses worldwide.
Leave a Reply
Your email address will not be published. Required fields are marked