How to align your sales and marketing in 2021
Last Updated: January 15, 2021
482 Views
3 Min Read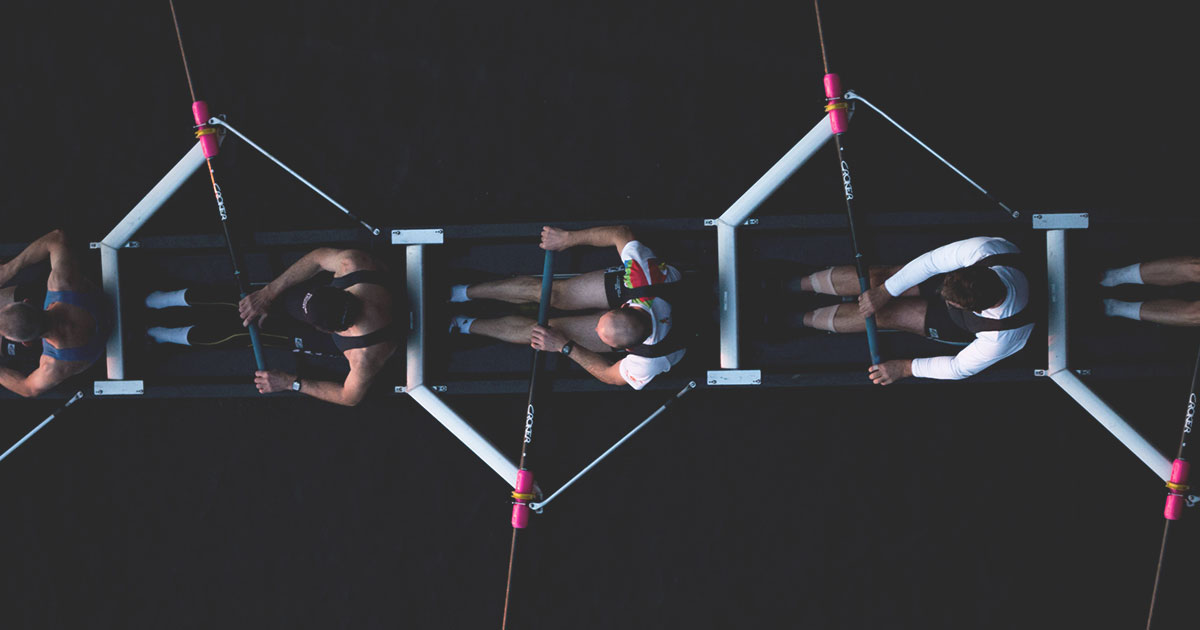 2020 has changed the way businesses operate. Due to COVID-19, revenues dropped, employees had to be let go, savings slimmed, and the stock market fluctuated wildly, reflecting a sweeping economic impact the world hadn't seen since 1918. Customers no longer engage with brands as much, purchasing decisions take longer than usual, and B2B marketers have been knocked out of their comfort zone.
However, from all of this has emerged a new, optimistic change for B2B sales and marketing in 2021.
As more people started working from home, buyers wanted sellers to be more considerate and empathetic. Of course, doing product evaluations is slightly different when you have a needy toddler in the same room. This has forced marketers and sales leaders to prioritise the buyers' journey. Many succeeded. Brands that adapted to new ways, like using videos on social media or running supplementary training and webinars, have developed deeper relationships with their customers than ever before.
According to Lori Wizdo, VP and Principal Analyst at Forrester Research, 78% of businesses have buyer journey maps, but only 27% of them use them to build and define their customer strategy. However, going forward in 2021, sales leaders will be more involved in the buyers' journey. More businesses are investing in improving experience throughout the customer lifecycle, from discovery to exploration and purchase.
It partially comes from genuine motivations to serve customers better, sure, but it also stems from pragmatism, says Wizdo. At the end of the day, sales and marketing teams need to recover from the losses they suffered in 2020, and this will happen through a philosophical shift spurred on by technological change. The companies with the best customer experience will be the ones that end up the most profitable.
Working together
For a long time, businesses have struggled to align their sales and marketing processes. Even though there are systems and processes that facilitate effective communication and lead qualification, sales and marketing have had an inside-out approach to customers' purchasing decisions.The marketing team generated leads, handed them over, and moved on to the next campaign. Now, though, with leads being more difficult to generate, marketing and sales need a blended engagement strategy.
This means they'll be constantly communicating with each other throughout the buyer's journey. That's why they need to design processes that involve each other and choose tightly integrated technology solutions. That way, the two teams can share information effortlessly and avoid duplicating data. This makes the jobs of both sales and marketing teams much easier, giving them more bandwidth to focus on improving customer satisfaction.
AI helps deliver better experiences
In its business predictions for 2021, Forrester says that almost 50% of businesses will use AI to personalise customer experiences on a large scale. More businesses will implement chatbots and virtual assistants across a customer's lifecycle, for example.
In fact, a whopping 57% sales leaders want to invest more in AI and automation in 2021. These tools will be critical for sales people, helping them determine their next course of action, what type of content to share with a prospect, and which customer to spend time with.
Principal Analyst at Forrester, Mary Shea, points out that over 20% of businesses want to automatically capture and upload data on human behaviour between buyers and sellers. That will drastically reduce the time and effort they spend on data entry. Sales leaders want to reduce manual work and automate routine tasks instead so they can work with marketing teams to develop customer-centric strategies and content.
Remote work has transformed the way marketing and sales teams collaborate. Nowadays, you can't get away with partially integrated systems that create communication gaps between your teams. Choose technology solutions that genuinely empower your teams and be sure to incorporate AI and automation features. This will allow each one of your employees to operate at their very best.
Leave a Reply
Your email address will not be published. Required fields are marked