AI: The perfect teammate for your IT startup 
Last Updated: August 19, 2021
232 Views
6 Min Read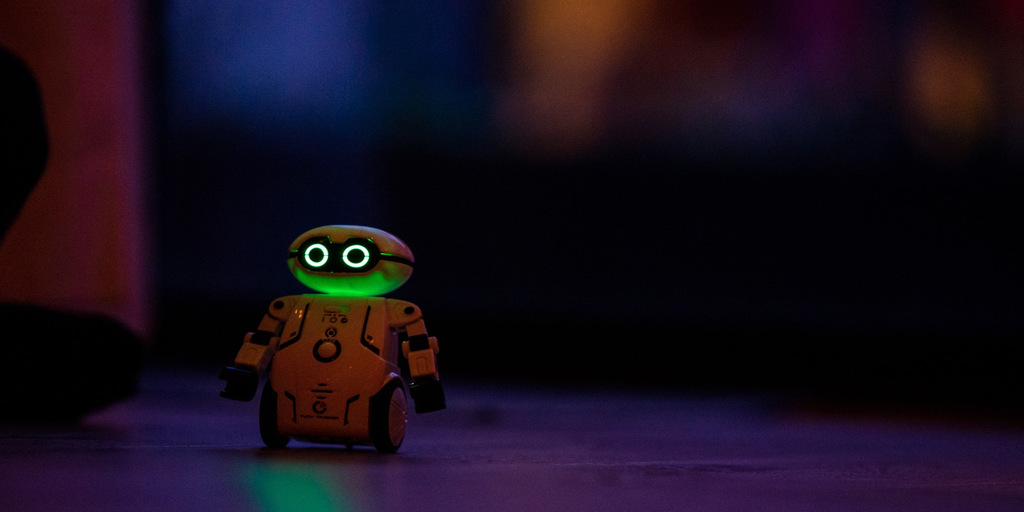 20 years ago, artificial intelligence was a futuristic technology only available to large tech giants. With each new breakthrough, we were more in awe of these innovations that seemed so far above ordinary people like us. But, here we are⁠—waking up every morning unlocking our phone with our face, and going to bed asking our digital assistants to set an alarm and turn the lights off. AI has become a normal part of our everyday lives without us even realising it.
What's more important, though, is that AI's potential doesn't end here. Over the years, the capabilities of artificial intelligence have increased so much that businesses, both large and small, have already started leveraging it. In case your business hasn't, now's the ideal time to start thinking about it.
So how can a tech startup like yours benefit from this revolutionary technology?
To answer this question, let's look at 5 ways AI can help your startup succeed.
How AI can help your tech startup
Surviving the IT industry can be tough, even tougher when you're a startup owner. Unlike tech giants with abundant cash flow and a massive client base, you need to make the right strategic choices and investments with minimal funds to make your startup stand out amongst your competitors. Fortunately, investing in AI doesn't have to be expensive, as a lot of business software now comes with AI tools built in. Instead of doing the hard part of innovating and developing AI-based solutions from scratch, you just have to figure out ways to make AI work best for you.
Win your first customers
The one tool we'd suggest that's necessary, to improve your sales, is customer relationship management (CRM) software. While a typical CRM can already do a great job of streamlining your business operations, AI-driven CRMs can do much more than that.
Artificial intelligence can take a huge weight off your shoulders by automating repetitive tasks you do daily. Whether you have to prepare a weekly report or send a personalised email to your customer after every purchase, AI can get the job done without you having to constantly monitor it.
Let's take Zia, Zoho's built-in AI assistant, as an example. Zia can identify patterns in your daily CRM activity and suggest prebuilt workflows you can deploy or edit according to your preference. For instance, if Zia learns that you've been setting a follow-up reminder every time a customer misses your call, it can suggest that it do this for you automatically. This frees up a lot of your time to focus on more essential activities and close more deals faster. AI can also predict the win probability of every ongoing deal, so you can prioritise leads that have higher chances of converting.
Deliver excellent customer service
Imagine struggling with poor internet connectivity all day, and your service provider doesn't get back to you for over 48 hours. Not very impressive, right? Great customer service is the secret to building your brand reputation, and when you mess it up, be ready to face some severe repercussions. Even though your support rep can realistically handle only one query at a time, you must find ways to be accessible every time a customer needs you. Thanks to technology, AI has given us a cost-effective solution in the form of chatbots, to make that possible.
Embedded chatbots on your websites:
Help you serve your customers 24/7, without having to worry about holidays or employee availability.

Analyse past customer interactions and suggest the best possible response from your knowledge base.

Let your support agents focus on more complicated problems while chatbots address frequently asked questions automatically.

Detect when human intervention is needed and connect customers to the support reps who have a history of handling similar tasks.
Better decision-making
Even if you have access to the most valuable data in the world, you must have the resources to thoroughly analyse, derive meaningful insights, and put them into action at the right moment to gain any value from it. This is where artificial intelligence comes in handy.
One of the biggest benefits of AI is that it can analyse large amounts of data at a much faster pace than a human, and can help you make well-informed business decisions. With AI-enabled business intelligence tools, you can scour through data from across your organisation, identify duplicates, and get informed on future projections within seconds. For instance, if there are any anomalies, like a sudden dip in your website visitors or unusually low purchases, AI can automatically notify you to take necessary measures to solve the problem.
Improved data security
While modern technology has blessed humans with various groundbreaking innovations, we can't deny that it has also exposed us to numerous risks. Given the rise of cybercrime, your first obligation as an IT startup should be to keep your clients' data safe. Hackers are always seeking new methods to access your data, and traditional security solutions are no longer sufficient to combat today's cyber attacks. This calls for a more modern intervention, like AI, to protect your company from such unforeseen threats. In 2019, a Capgemini survey revealed that 69% of IT executives across 10 countries believe they will be unable to tackle cyberattacks without the use of AI.
By using AI-enabled cybersecurity systems, your startup can be well-equipped to perform strong automated defences when the system detects even the slightest possibility of an attack. When your system receives an unusually high number of log-in attempts from an unknown device, or when it detects a user trying to access irrelevant data from a new location, AI can recognise these as potential signs of phishing and automatically deny their request for a limited time or request additional authentication.
Redefined hiring
To scale your startup, you gradually need to build a highly efficient team by hiring the right talent. As a startup without a dedicated HR department, it can be time-consuming to manually analyse every resume your receive. However, with AI's help, this process can get a lot easier.
AI-powered recruiting software can analyse a large volume of resumes in a short span, and find talent from different sources based on the job description and criteria you provide. From running basic background checks and addressing common candidate queries to extracting the right information from resumes and running pre-screening assessments, AI can perform all these tasks to help you narrow down the best candidates without bias.
Bottom line
In the present scenario, there's no point debating over the pros and cons of AI for your business. Artificial intelligence has revolutionised how businesses work, and almost every industry has something to benefit from it. However, just like any other technology, AI also comes with limitations. No matter how intelligent machines are, they can never replace the reasoning ability of humans, which is why you need to pick the right software that lets you set boundaries on how you want AI to assist you.
If you're ready to introduce AI to your business, we suggest you use a well-integrated software suite like Zoho One. By having tools tightly integrated, AI will have seamless access to your data and can work more effectively to save your time. For instance, if you're looking for information about a specific customer, Zia can perform a system-wide search across your Zoho One apps to show every detail, including their emails, support tickets, chat history, and documents where they're mentioned, in a matter of seconds.
And you don't have to switch between multiple apps! Our unified software suite is budget-friendly and packed with some of the best AI functionalities to get your entire business operation work intelligently.
Leave a Reply
Your email address will not be published. Required fields are marked