Upload Files from Desktop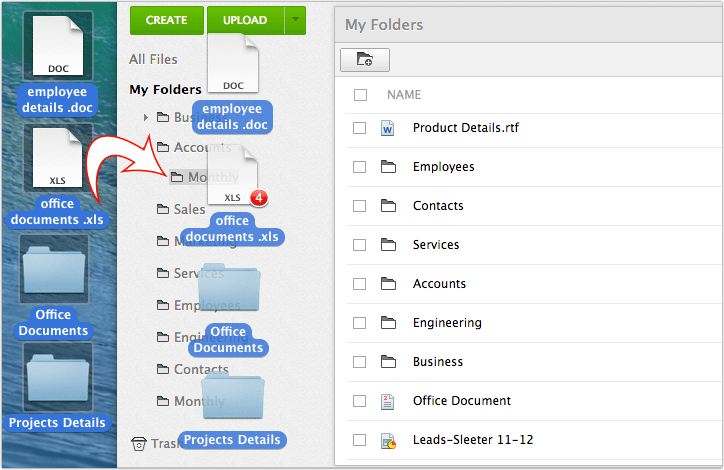 To upload files from your desktop:
Click on Upload drop-down button from the top left side panel and select File(s) option from drop down menu.
Select the file or files from your hard disk.
A dialogue pop-up will appear stating that your files will be uploaded to "My Folders"
If you want to change the folder click on the Click here link in the dialogue pop-up
Click on the Browse Folder button. Your folders will be listed. Select the folder where you want to upload the document
Click the Upload button and the files will get uploaded to the selected folder.