Email-In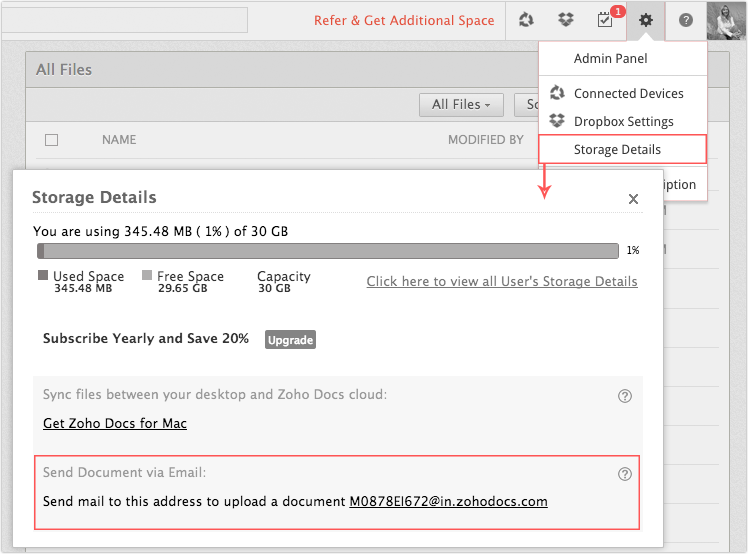 You can email files from your existing email accounts directly to your Zoho Docs account without the need to login to Zoho Docs everytime you want to upload a file.
To get the email address
Click on the settings icon on the top right hand side next to your username.
From the drop-down menu, select the Storage Details option.
A Storage details pop-up will appear.
At the bottom of the pop-up you will see a Send Document Via Email bar with the email address.
Copy and store the email address or you can always log into Zoho Docs and follow the above steps.
To email-in documents:
Login to your personal email account from which you want to send documents to Zoho Docs.
Compose a new mail and in the "To" address space copy and paste the email address provided by Zoho Docs.
Attach the documents or files you want to send to Zoho Docs.
Click on Send.
The documents will be sent to Zoho Docs and you will be stored under the All Files section in Zoho Docs.
Click on All Files to be able to view the documents that you have sent from your email account into Zoho Docs.
Note*:
You can also view the email-in address when uploading a document from your desktop into Zoho Docs.