Copy Files And Documents to Folders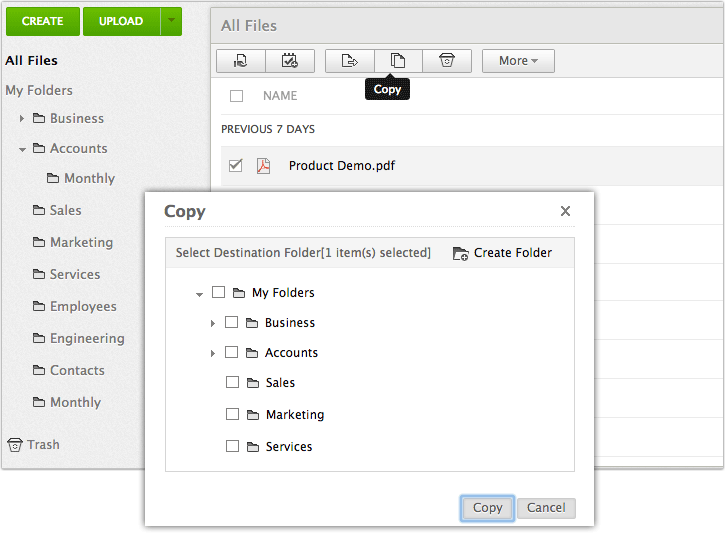 To copy files to folders:
Click on Personal Folders on the left side panel
Select the check box next to document or file you want to copy.
Click on Copy option in the tool bar
A pop-up screen with list of folders will be displayed.
Select the folder to where you want to copy the files
Click on the Submit button and the files will get copied to the selected folder.