Admin Security
Steps to Admin Security:
Click on the Settings icon at the top-right corner and select Admin Panel.
In the new window, click on the Security tab.
Table of Contents
Password Policy
You can enforce your organization members under a Password Policy. There are a set of rules which can help users create a strong password, protect them and change them based on an expiry policy. The Super Administrator can define and manage the Password policy for the organization.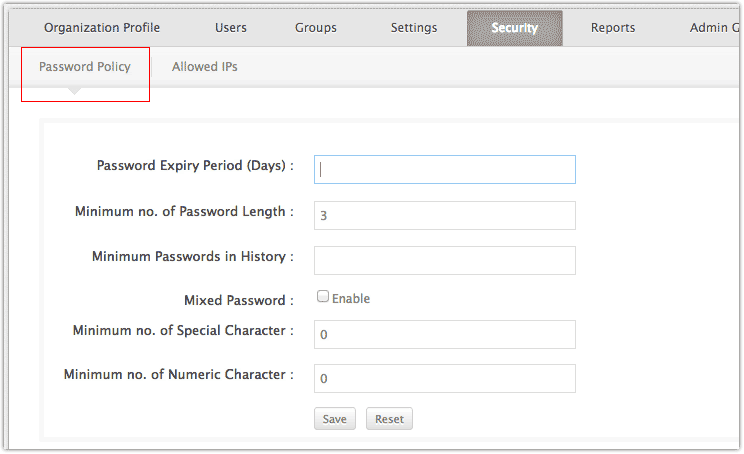 Allowed IPs
In Zoho Docs, for security reasons you can define the trusted IPs from where your organization members can access files.