Zoho Desk for Large Teams
Make enterprise-scale collaborations easy and provide exceptional CX
Creating meaningful customer relationships can be tricky when you are an enterprise-scale business that deals with the challenges of providing consistent support across multiple products, departments, regions, and working hours. Zoho Desk provides the right set of tools to help teams deliver stable collaborative support.
Take a free trial
Zoho Desk provides the right set of tools to help large teams deliver stable support
Increase agent productivity to speed up support
When you operate on a large scale, you deal with a large volume of incoming tickets every day. Create assignment rules to send support tickets to the right department or agent just as they come in. Set help desk automations to trigger alerts and perform tasks and do away with repetitive manual activities. Zoho Desk also offers response templates, agent collision alerts, and more to help agents focus entirely on tickets.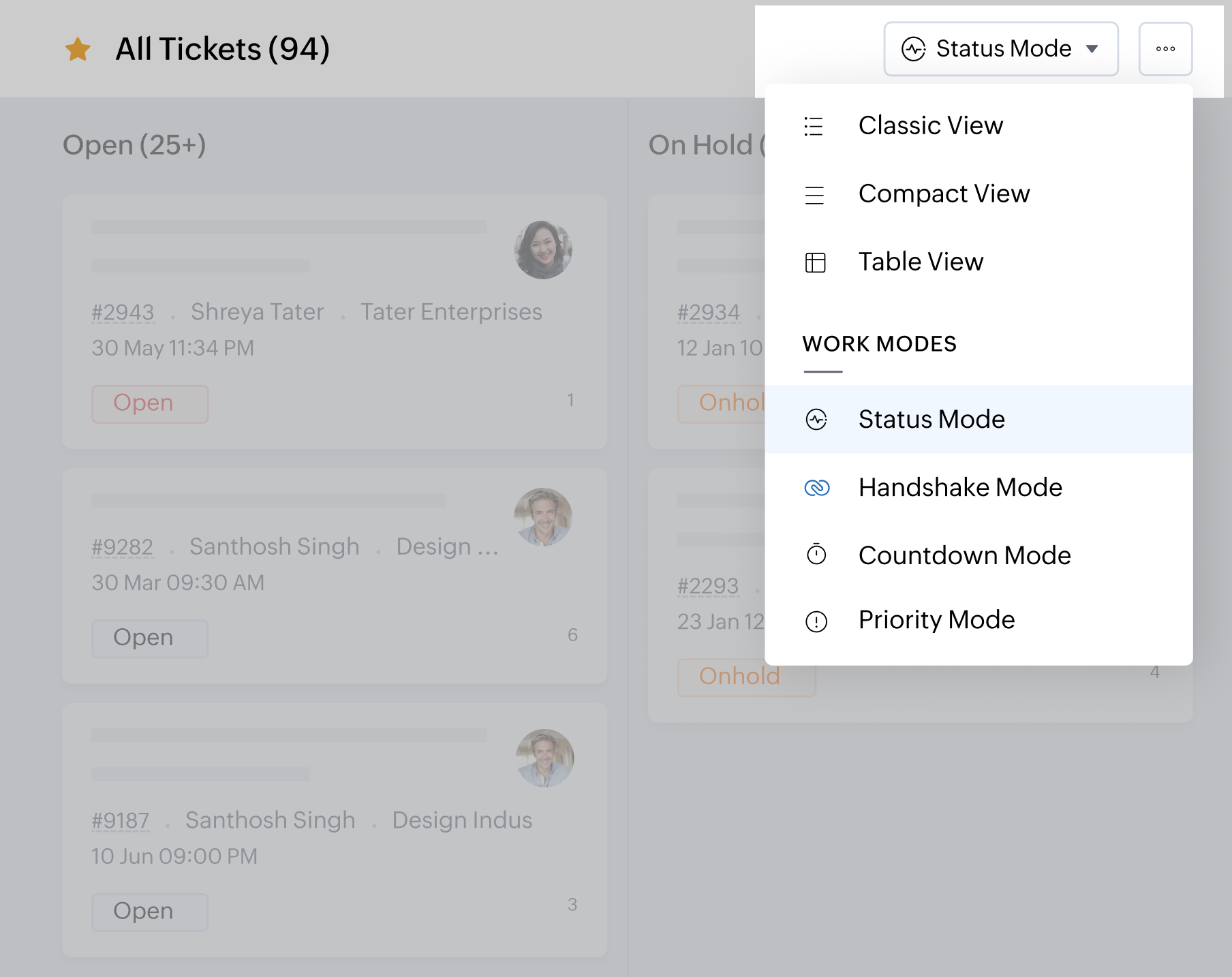 Be smart about your SLAs
No matter how big you are, violating SLAs is never an option. When you have a large team working on tickets, it gets difficult to track SLAs. SLA violations can do a lot of damage to your support quality. The SLA Dashboard in Zoho Desk makes it simple for you to keep your services in line with your policies. Keep an eye on all the crucial metrics from one place and take action when you need to.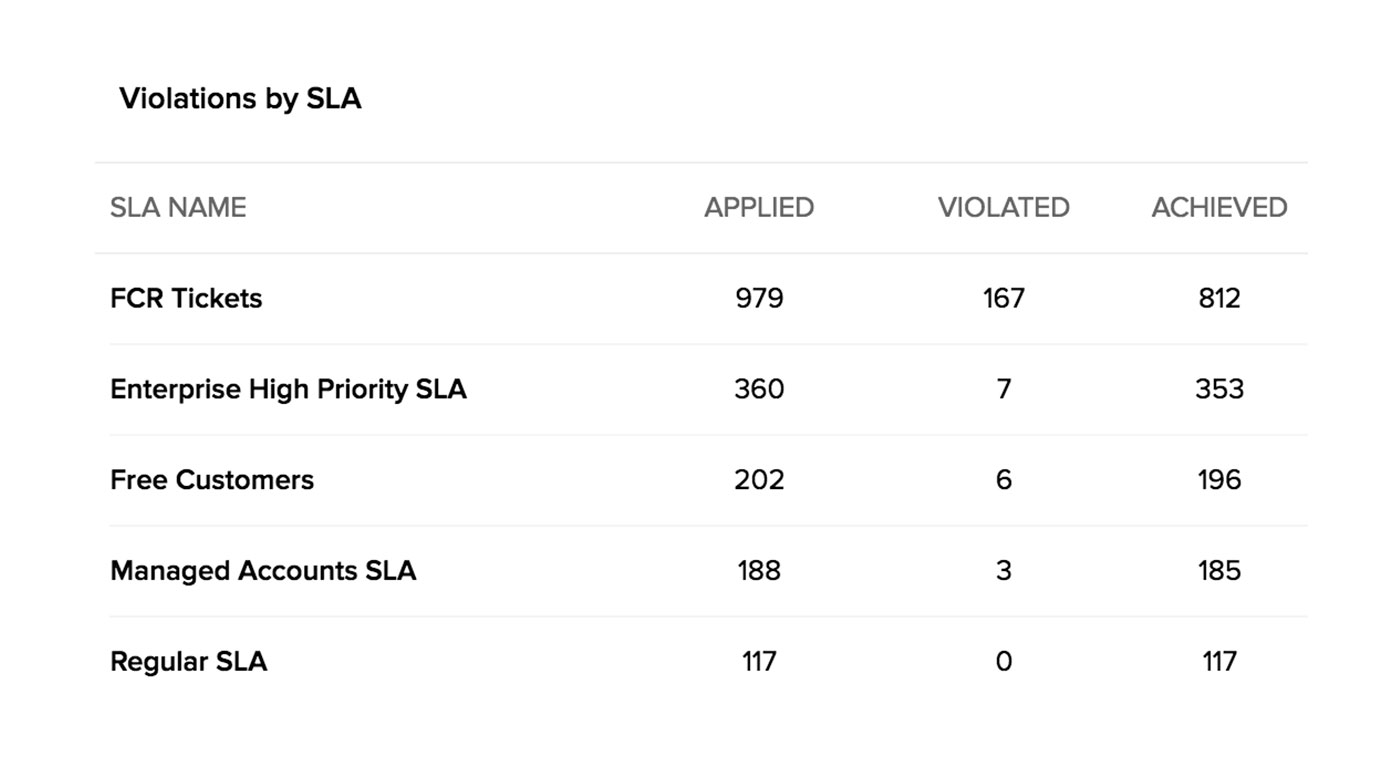 Process Automation so you never miss a step
As the business grows, it gets harder and harder for agents to adhere to a process and identify stakeholders responsible for a task. That can translate to low customer satisfaction and bad ratings. Blueprint enables large teams to define a process, automatically apply it to a ticket, and monitor its progress. It keeps all the stakeholders in the loop and manages complex cross-functional service processes efficiently.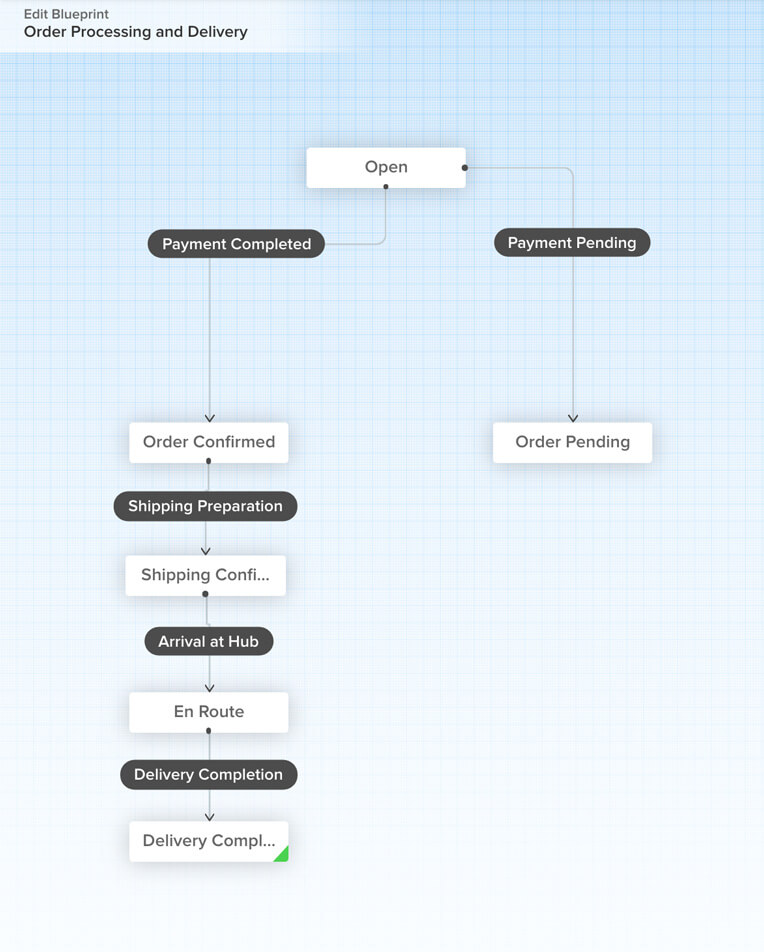 Live chat

Interact with customers in real-time using Zoho Desk's Live Chat feature. Allow your customers to initiate chat sessions with your team from your Help Center and your website.

Profiles and Roles

Define the actions that people in each role can perform by associating that role with a profile. For example, your role could be CEO, and your profile could be Super User. This way, you can control access to information in Zoho Desk.

Custom Functions

Take extensibility a step further using Custom Functions. Apart from native integrations, you can also set criteria to run scripts and update data automatically in Zoho Desk's modules from other apps you use.
Build a self-service portal for all your brands
A self-service portal acts as the first line of agents. Especially for a large enterprise, it serves as a space for customers to find solutions by themselves, improving customer experience. With Zoho Desk, you can set up a unique portal for each of your brands. You can add logos, themes, layouts, and permissions for each help center. You can post help articles, FAQs, DIY videos, manuals, and other materials to educate your customers and help them solve their problems.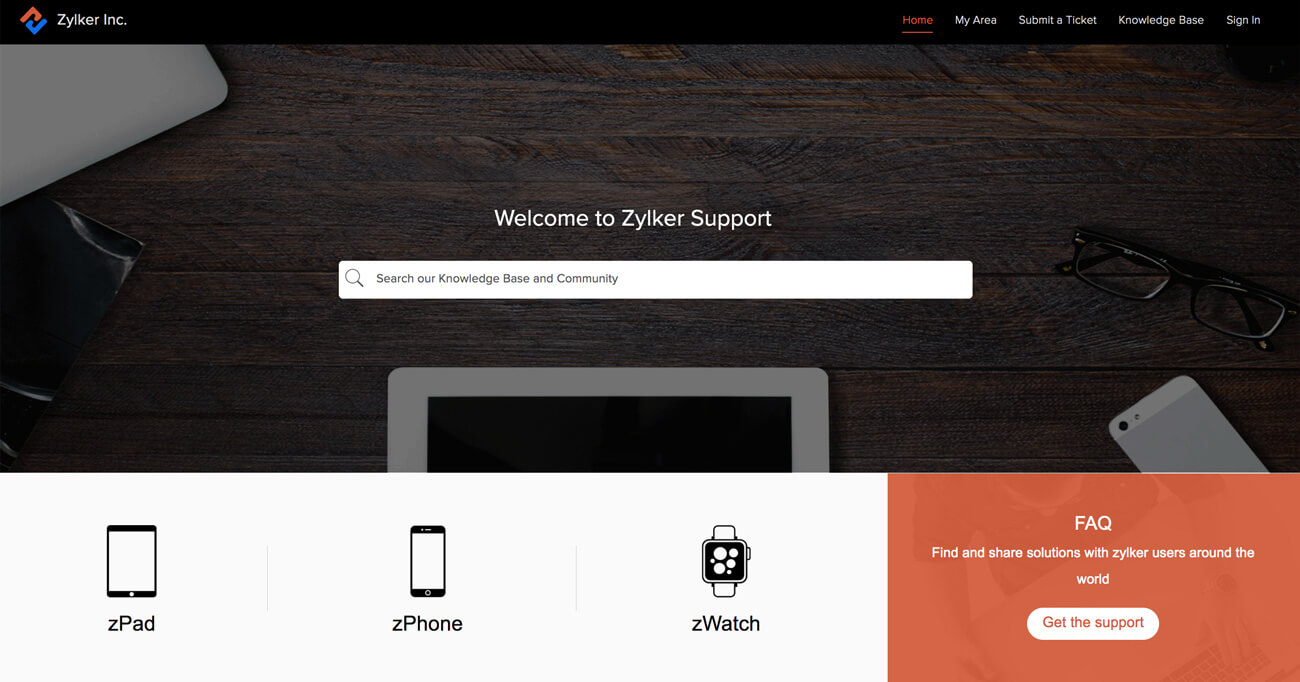 Customize your help desk until it feels your own
For a large company, it is essential for every piece of software you use to resonate with your brand values. Zoho Desk allows you to rebrand everything, from the help desk interface to your help centers, by including your brand logo and applying colored themes. With Zoho Desk, you can customize ticket layouts, ticket fields, and ticket statuses, create custom fields to store information, and even design email and SMS templates. A fully customized help desk and help center create a seamless brand experience for both your support agents and your customers.
Get insights to stay ahead of the curve
Zoho Desk comes with a built-in dashboard and a set of built-in reports to track and improve customer service. You can also create custom reports and dashboards using the most common metrics to monitor the team's performance. When you are a large team or an enterprise company, you can get a holistic view of the activities across departments by creating global reports and dashboards in Zoho Desk to make informed decisions.
AI

Use Zia, an AI-powered assistant from Zoho Desk, to speak or chat with customers. Zia answers questions from your knowledge base content and analyzes customer sentiments to prioritize issues.

Community

Create a friendly space for your customers to interact with each other, initiate discussions, and give you their product ideas. Community creates brand loyalty that goes beyond sales and service.

Mobile Apps

Offer support wherever you are, with Zoho Desk for Android and iOS. Managers can use the Radar app for a quick overview of vital customer service statistics.
 

million users worldwide trust Zoho to run their businesses
Sears

Daimler

Intel

Essilor

AONhewitt
"We have seen an increase in answering support requests and have had a quicker adoption internally than with Salesforce"

Joshua Smith

IT Manager, Wencor Group.

"Very easy to use. Requires minimum data to open ticket. Very flexible management configuration. Beautiful data reports - very comprehensive info. Love the happiness feature."

Mario Pires, Geostar

Springwater Capital Group

"Zoho Desk is simple to deploy and easy to integrate with existing services. The reports and interface are easy to customize. It integrates perfectly to email and asterix and also handles ticketing very well.."

Steve Migoye

Head of ICT