Social CRM

Serve your social customer in a better way. Listen to customer conversations over Social media and engage with them without leaving your CRM account. Follow people and conversations on Twitter and Facebook and instantly convert them into future business prospects. Zoho CRM brings Facebook and Twitter profiles right inside your CRM so that your salespeople can easily connect with prospects and build better customer relationships.
Enriched customer profiles.
When you're on a sales follow-up call, view the social interactions your brand has had with the prospect just like emails or meeting notes. You can also take real-time actions from the social interactions section without switching to the CRM Social tab.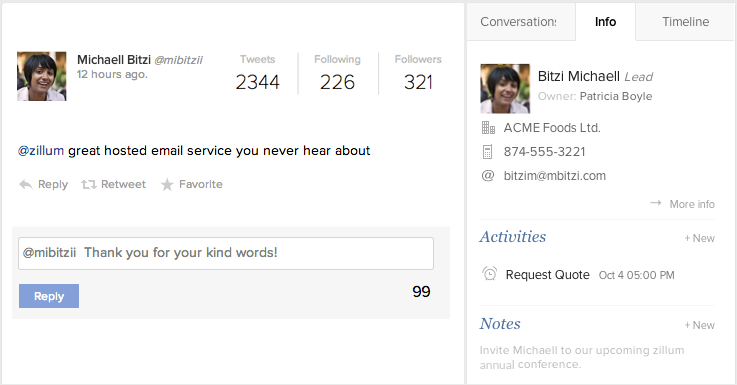 Follow social mentions.
Respond to direct messages, likes and mentions from your brand's social profile. Follow the buzz around industry trends, customer preferences and upcoming marketing events. Monitor your competitors' activities and mentions on social media. Listen to what your audience and industry influencers are saying about you and your competition.
Discover leads for your business.
Start interacting with future prospects from within the social stream, and convert them to leads once they are ready to use your product or service for the next project. CRM's built-in workflow system automatically assigns tasks and triggers alerts to the sales reps and helps them to initiate follow up activities.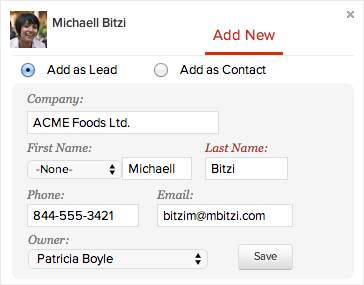 Personalized interactions.
Stay up-to-date with a customer's interests and updates and even comment on or likethem right inside CRM. By looking at customer tweets, you can find cues that can help you start an effective conversation with them.