What to look for in a CRM in the WFH Era
Last Updated: June 13, 2022
179 Views
3 Min Read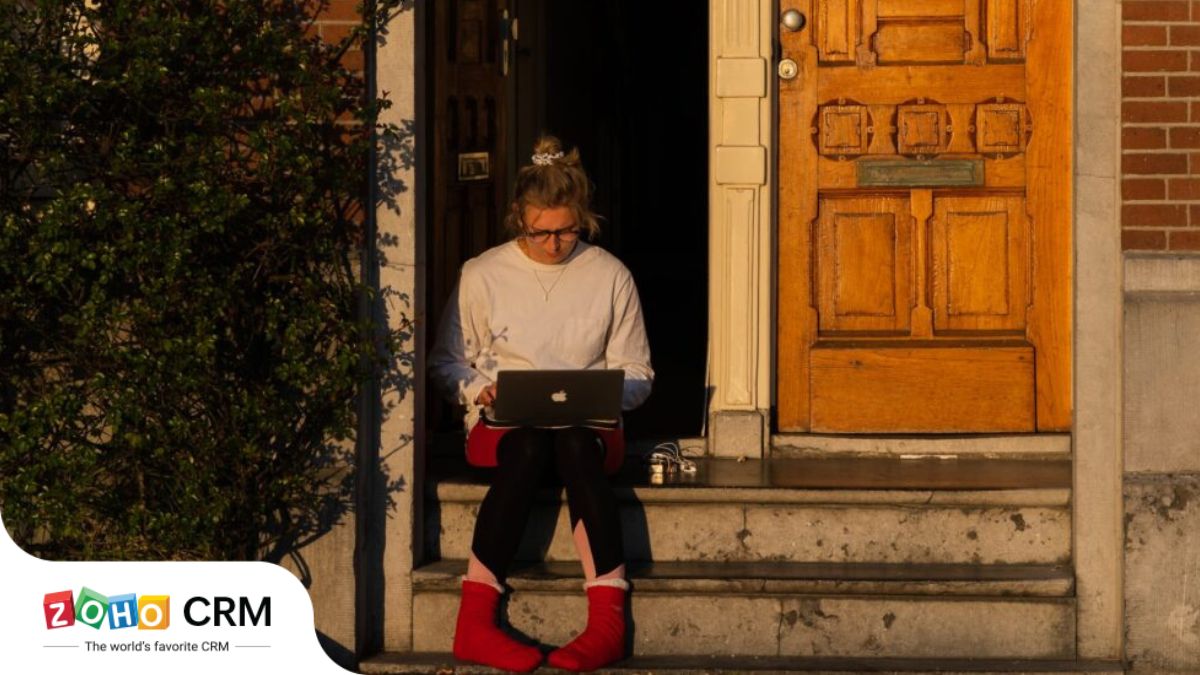 The next James Bond movie was supposed to be released this month, ironically titled, "No Time To Die".
No one saw this pandemic coming, and it's safe to say it has not been kind to business—sales teams in particular.
Although many organizations have taken well to working from home, there is no denying that some businesses have been less fortunate, laying their workforce off to combat expenses. It's important to understand that there is plenty of other options to explore first before taking drastic measures like downsizing. First and foremost is a method known as right-sizing.
How exactly does one "right-size" their business?
If your expenses are about to hit the ceiling, would you consider moving to more affordable tools, or would you prefer to stay stagnant?
One of the smartest choices you can make as a business right now is to analyze your expenses to determine what aspects of your operation are crucial to keeping you afloat. Start with making necessary changes to recurring expenses like the software your team is using, to ensure that you aren't paying for tools with feature sets that outsize your current needs—hence, "right-sizing".
Retaining your customer base is the biggest challenge for you and your team during this outbreak, and you'll need to do it without the convenience of common office space. Here's how your ideal CRM can keep you working efficiently with your colleagues without weighing you down with expenses:
#1 Migrating to a better CRM
You need a CRM that is easy, intuitive, and fast in both onboarding and migrating your important business data. A good CRM should accommodate the critical time and effort your workforce needs to fully adapt to an entirely different set of tools. Not to mention the exhaustive implementation process often being expensive which in most cases, isn't inclusive of your CRM's cost. To fight this, CRM makers like Zoho have consistently proven their commitment to easy adaptability and migration.
#2 Scalability, scalability, scalability
Can your CRM grow with your business? This is an often overlooked (but crucial) question when choosing a CRM. Many businesses are tempted to give in to extravagant marketing and name recognition, often ending up with features and bloatware they don't need. These overly-complicated tools can interfere with your daily productivity if your business isn't at that stage of development yet. Ideally, you should select a CRM that fits the scale of your business, with the option to add more functionality as you grow.
#3 Ecosystem
Your CRM has to integrate with the rest of your software ecosystem. On a very basic level, your CRM is a tool that fetches data and formulates information for you. What good would your CRM be if it couldn't connect to the other tools that aggregate and synthesize your data?
An efficient product suite should be able to integrate every productivity tool you'll need and enable an ecosystem for your tools to communicate and collaborate seamlessly.
#4 Pricing
How many times has your software provider changed their pricing scheme because of a new feature, an upgrade, or even because of inflation? Many times, these upgrades are unnecessary, and the new features aren't at all applicable to your work. This isn't what you asked for. Now is the time to adapt to smarter, more user-friendly tools, that are reasonably priced to boot.
When it comes to pricing, CRM tools—a core component of any business—should stay consistent. New features and upgrades are a part of the package, and should never affect the pricing agreement.
We empathize with every business that's struggling right now. That's why Zoho is committed to offering powerful software that meets your business where you currently are—both in features and in affordability.
Happy Selling!
Leave a Reply
Your email address will not be published. Required fields are marked