Sturdy Apps on Handy Devices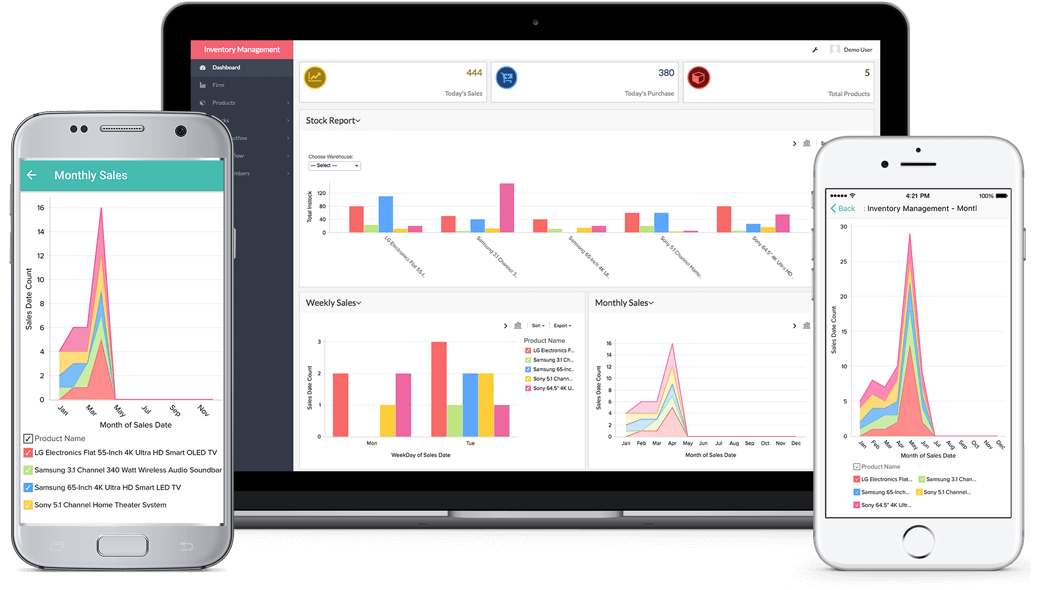 Apps optimized and refined for excellent performance in the two popular mobile platforms, iOS and Android. Accessing, updating and analyzing data is faster with native apps for iPhone and Android devices. Handling the data is carefree in these handy devices!
Decisions on-the-go!
Portability and convenience are the prime benefits you get when you use Creator apps for devices. Operating your office or collaborating in work while on the move is not a big task when you have a powerful app packed in compact devices. Make business decisions right from your palm!
Devices, the New Desk
On a sales trip, in a remote location, at a customer visit, anywhere and everywhere... access your app and work with your data. Sitting calm and working at your desk becomes old-fashioned when devices allow you to get work done on the move. Your mobile devices becomes your desk and apps becomes your tools for work.