The mobile application development platform for all your needs
As our phones become more and more integral parts of our daily lives, the demand for Mobile Application Development Platforms (MADP) will only increase. Unlike traditional methods, MADPs cover everything from UI/UX to workflow automation, plus many other functions on the back end. And when it comes to powerful mobile development platforms, Zoho Creator has it all.
Multiplatform builder
Design applications for web, mobile, and tablet interfaces in one go, and customize the UI for each device as needed. And every app built on Zoho Creator runs natively on the web, and on both iOS and Android devices.
Mobile SDK
Zoho Creator's mobile SDK and UI kit allow users to build rebranded mobile apps while utilizing the platform's architecture and security. And if you already have a full-fledged app that's lacking some functionalities, Zoho Creator allows you to build and attach the required module yourself.
Rebranded mobile apps
Personalize your mobile applications with the icon of your choice and then publish it to the App Store and Play Store. Upload the icon during the code-signing process and you'll have your brand on all your users' devices.
Faster development
Why spend time and money building applications the traditional way when you can do it easier and faster with us? Creator is powered by Deluge, an online scripting language from Zoho. It enables users to accelerate development, with features like autofill and syntax assist through code snippets.
Offline access
Access your app and add data when you're offline. Everything submitted is automatically synced across devices as soon as you're back online. You can save reports for offline viewing and even enable location-based workflows.
Built-in integrations
Zoho Creator is integrated with over 40 other Zoho products, as well as a host of popular third-party applications. And if you need other integrations, you can add them effortlessly with REST and RPC APIs.
Mobilize your workplace
Progressive web applications (PWA)
Did you know that bounce rates increase by 56% if a webpage loads just 1% slower? With PWA, any app built on Zoho Creator loads instantly when accessed from a mobile browser, and the UI will adjust itself to fit any screen.
Read more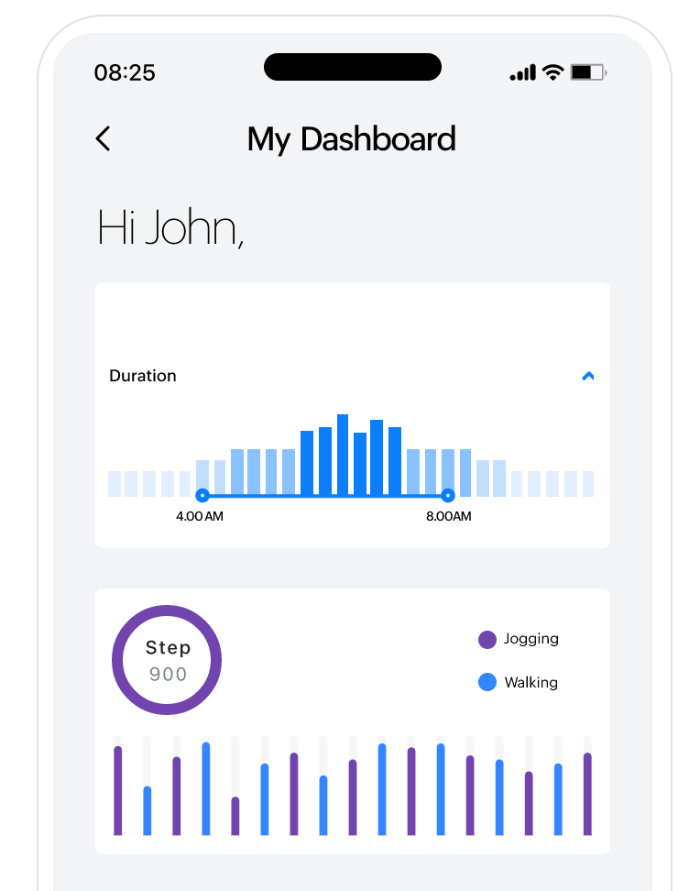 Instant media upload
Capture images, audio, and video with your device, and upload them for instant access. With mobile-friendly forms, your field workers can now instantly upload images and videos and get rid of paperwork and clipboards at worksites. With iOS 13, you can also draw, scribble, or doodle inputs using the pencil kit feature.


Geofencing and geolocation capture
Restrict data entry to a set perimeter with coordinates. Enable geolocation to capture where data is entered from, and view details on map reports. Use this feature to run location- based marketing campaigns, track employees in a particular region, and more.
QR and Barcode
Autofill details by scanning the QR or barcodes of products and identity documents. This makes data entry easier, from managing your inventory to billing in multinational supermarkets.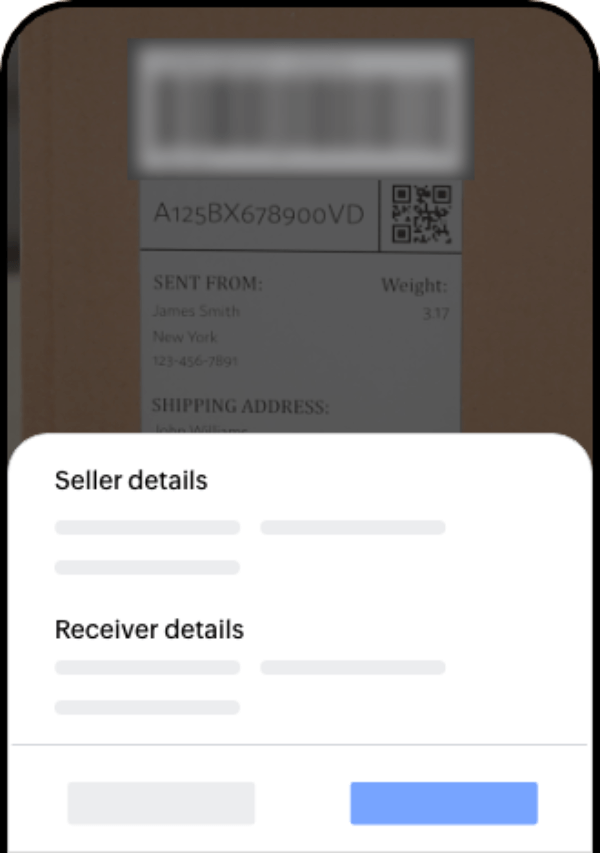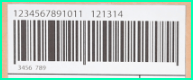 Gesture control
Now, the power is at your finger tip, literally. Send emails, SMSes, push notifications, trigger workflows, and approve requests with a quick finger swipe.

Split view for iPad
The greater real estate offered by the iPad improves visibility and makes navigation easier than ever before. For iOS 13, we've included split view, so now you can make changes on one side of the screen and observe the changes on the other!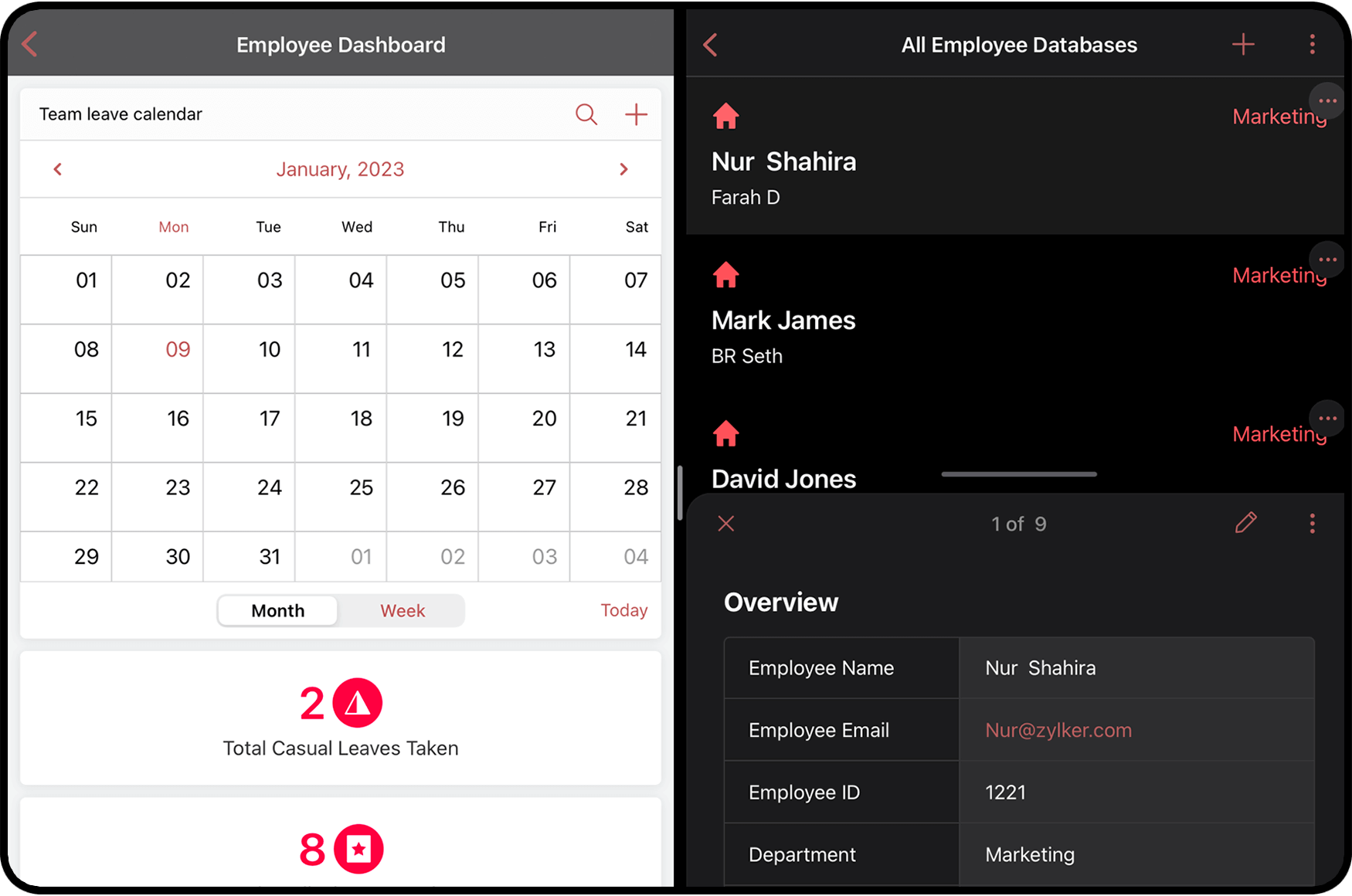 Get started now with pre-built applications
Not in the mood to build applications? Don't worry! The App Deck provides you with every app you'll ever need. Just install and customize them to meet all your business solution needs.