Announcing the winners of

HACKATHON
500+

REGISTRATIONS

200+

PARTICIPANTS

20+

WORKING APPS
After three months of app-building action and multistage evaluations by our jury, we're here with the winners of our latest flagship hackathon.
Shyam Sundar & Vikram Ravi
Entrepreneurs
Application Name:
Arokiya Nellai
Soham Shirke
Consultant
Application Name:
Care First
Karthini G
Student
Application Name:
Source Analytics
Care First
An end-to-end medical app, Care First enables customers to consult certified doctors, receive prescriptions, place orders for the same, and get them delivered. With mental well-being becoming more relevant than ever, the app also allows users to book therapy sessions.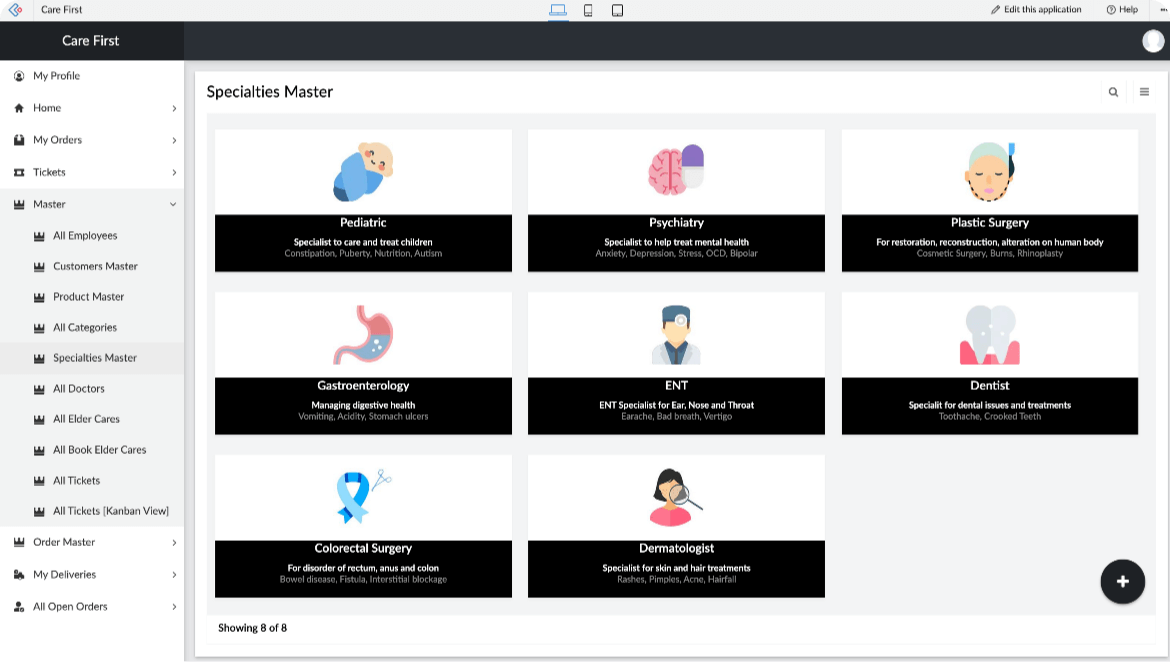 Arokiya Nellai
This is a tailor-made app for primary healthcare centre(s) (PHC) in India. Being the first point of contact for the majority of the population, PHCs play a fundamental role in the country's public health. Aarokiya Nellai takes care of patient management through appointment scheduling, proactively reaching out to patients at risk, stock verification, and vaccination program management.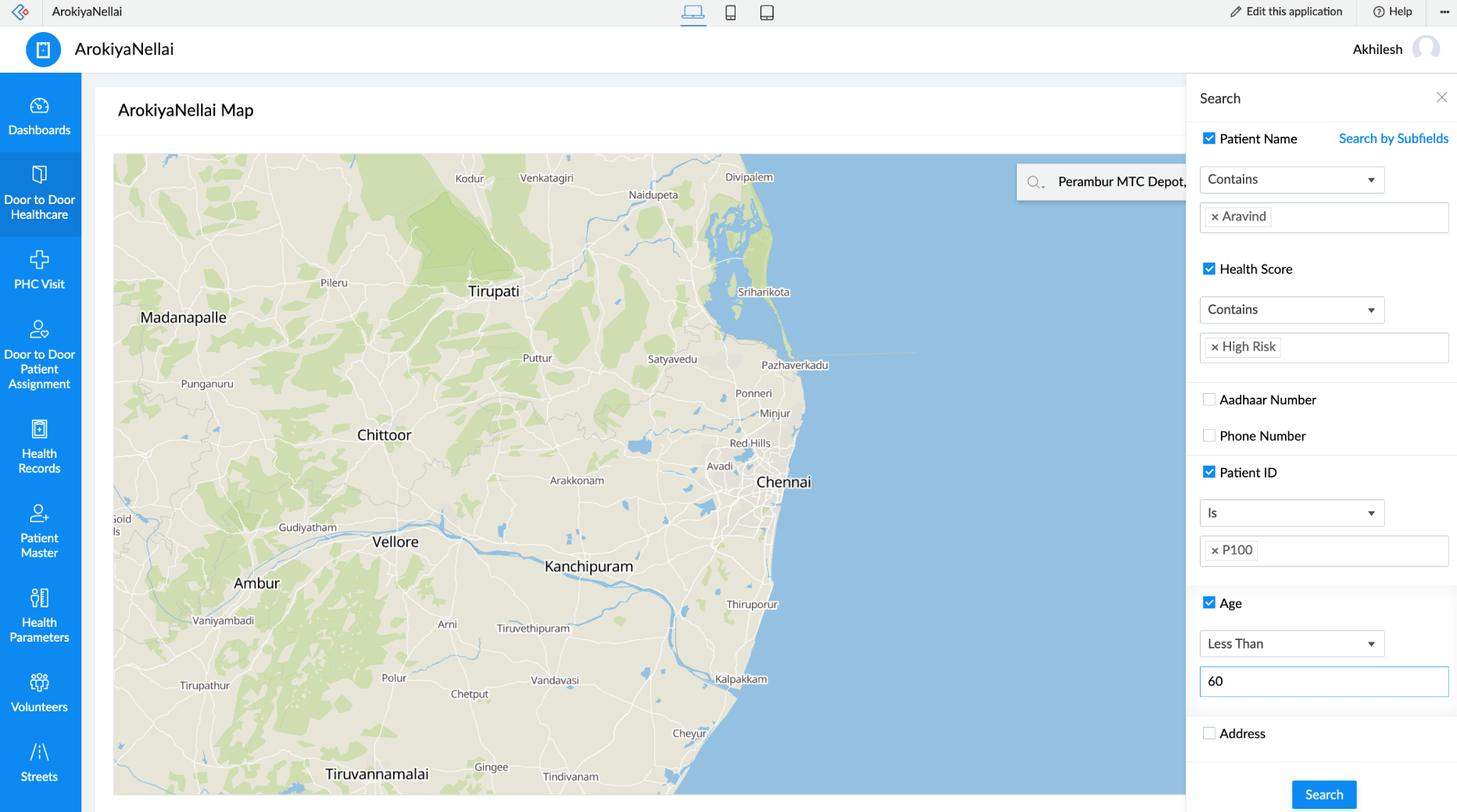 Source Analytics
This app is all about big data. Source Analytics helps with big data analytics, wherein the user inputs data into the application and, on processing, the app provides a logical and analytical review of the input. It shows areas of potential importance and provides suggestions in particular domains.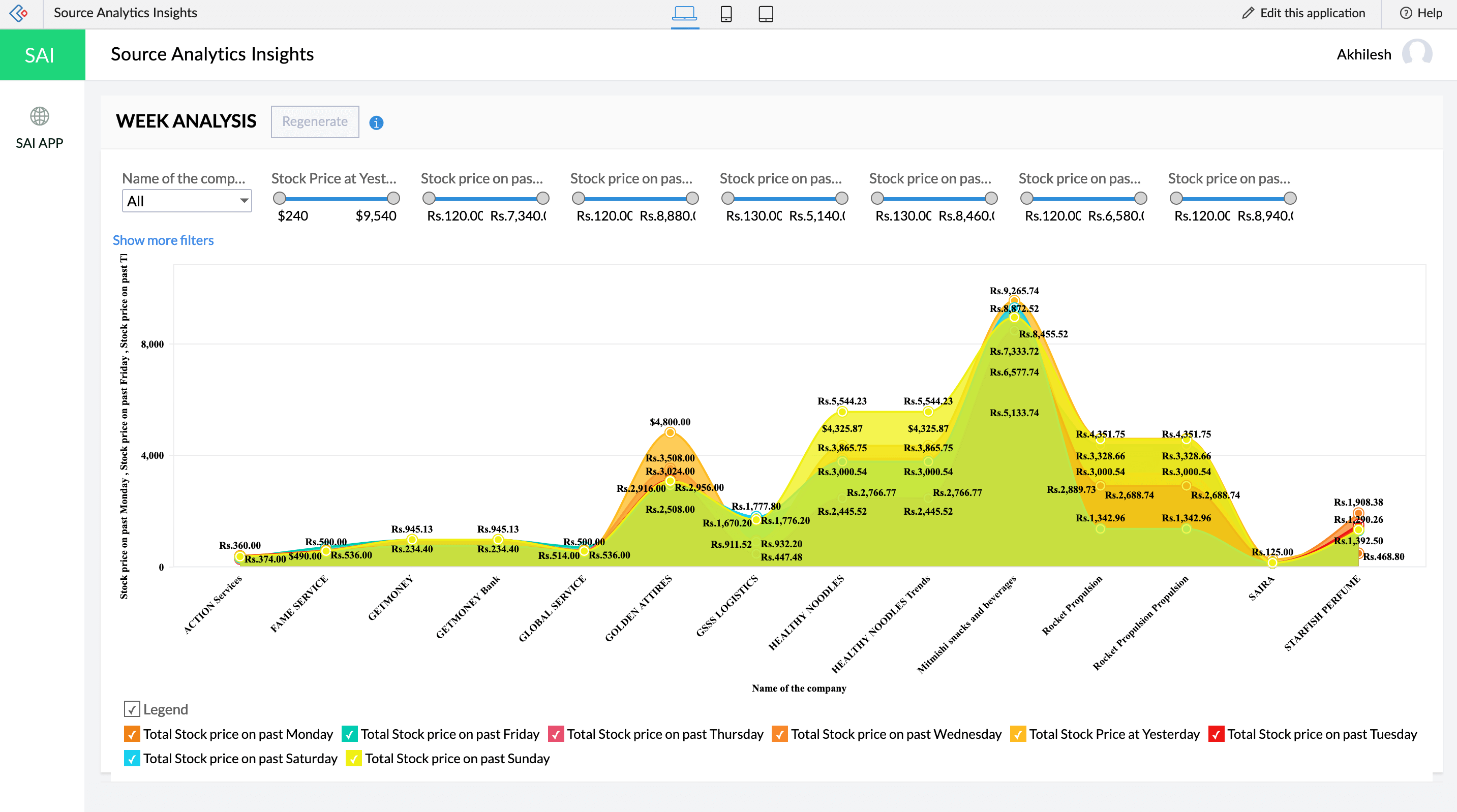 Honorary mentions
Jatin Kumar Kakrey
Developer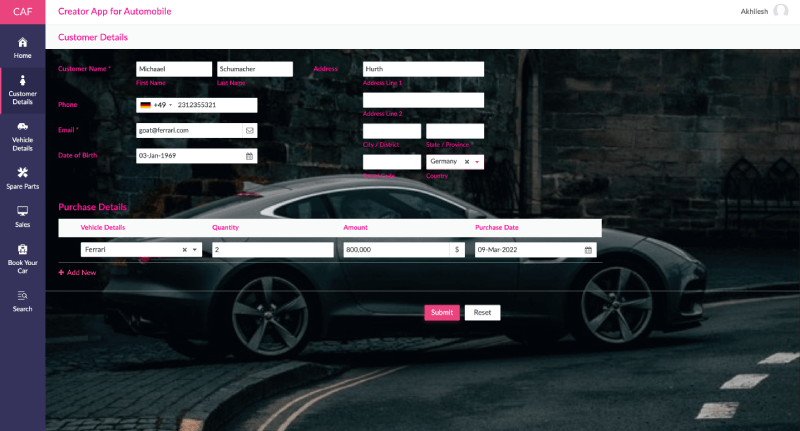 Automobile Sector
An end-to-end automobile app for car vendors, manufacturers, and dealerships, Automobile Sector is a complete package involving inventory management, customer care, invoicing, and business dashboards.
Shankar Gajendran
Business Owner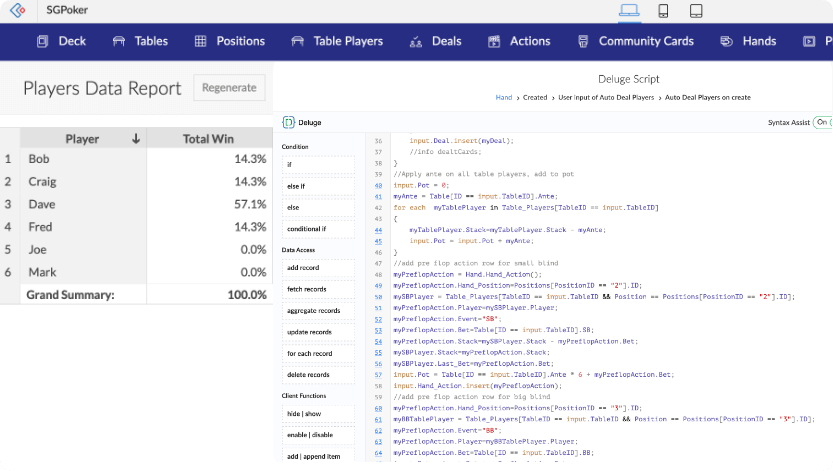 Poker Analytics
With leaderboards and in-game data analytics, this app helps poker players track all their relevant metrics.
"I love developing apps on low-code/no-code platforms. I developed the Care First app. which is an online pharmacy app where customers can order healthcare products, upload prescriptions, book consultations with doctors online via video call, and book certified caretakers at home for elder care and patients. The sole purpose of Care First is to make healthcare products easily accessible and affordable to all. It was built in a month using Zoho Creator."
Soham Shirke,
First place
"App creation is no longer rocket science! Zoho Creator is a boon for developers to create quality apps with ease. Zoho Creator's drag-and-drop interface makes app creation fun and interesting for students like us. And finally Deluge—Zoho's scripting language—comes with a user-friendly coding system, which benefits developers significantly."
Karthini,
Third place
"Although it's been 20 years since I've done basic coding, I was able to create my first app in a couple of days. The platform is very intuitive and easy to use, and the Deluge drag-and-drop interface came in handy. Zoho Creator covers almost all types of apps—business, processes, and functions. The only thing it's missing is gaming!"
Shankar Gajendran,
Finalist
Looking ahead
Zoho Creator Hackathon gave us insight into the demand for process-centric applications, and how low-code technology aligns in the developer ecosystem. We'd like to thank each and every person who made Zoho Creator Hackathon 2021 a huge success. Watch this space as we look forward to hosting more app building enthusiasts in our next edition of Zoho Creator Hackathon!
Build an App Challenge!
in partnership with

2,000+

REGISTRATIONS

500+

PARTICIPANTS

40+

WORKING APPS
We partnered with HackerEarth for a global hackathon—and the reception was overwhelming! After three months of ideation and app building, our jury had a tough time announcing the winners. But here they are!
Aishwarya Pawar
Data Analyst
Application Name:
Trans+
Senthilkumar and Radhakrishna
Software Architects
Application Name:
Zoho Smart Maintenance System
Arun Joseph
Software Engineer
Application Name:
Cloud Doctor
Zoho Smart Maintenance System
This is a manufacturing management system built on Zoho Creator, that includes audit management, integration flows, advanced analytics, and AI features, thereby leveraging the complete capabilities of the platform. The app is so well built that it can be considered a plug-and-play operational app for any manufacturing plant.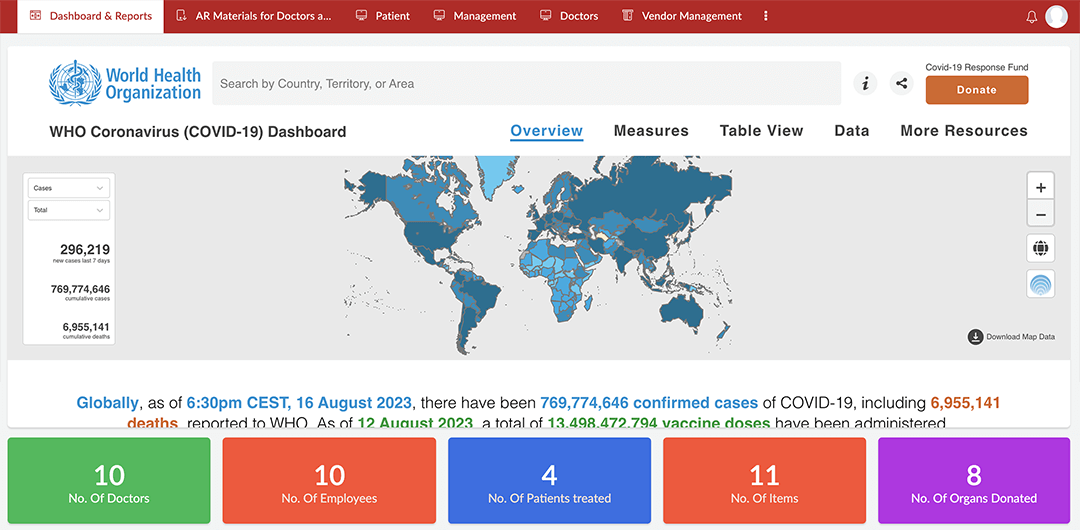 Trans+
With inclusivity at its core, Trans+ is an app that makes lives easier for transgender people, through outreach programs, facilitating online education, and mental health support initiatives. The app integrates beautifully with other products in the Zoho ecosystem, such as Zoho Bookings.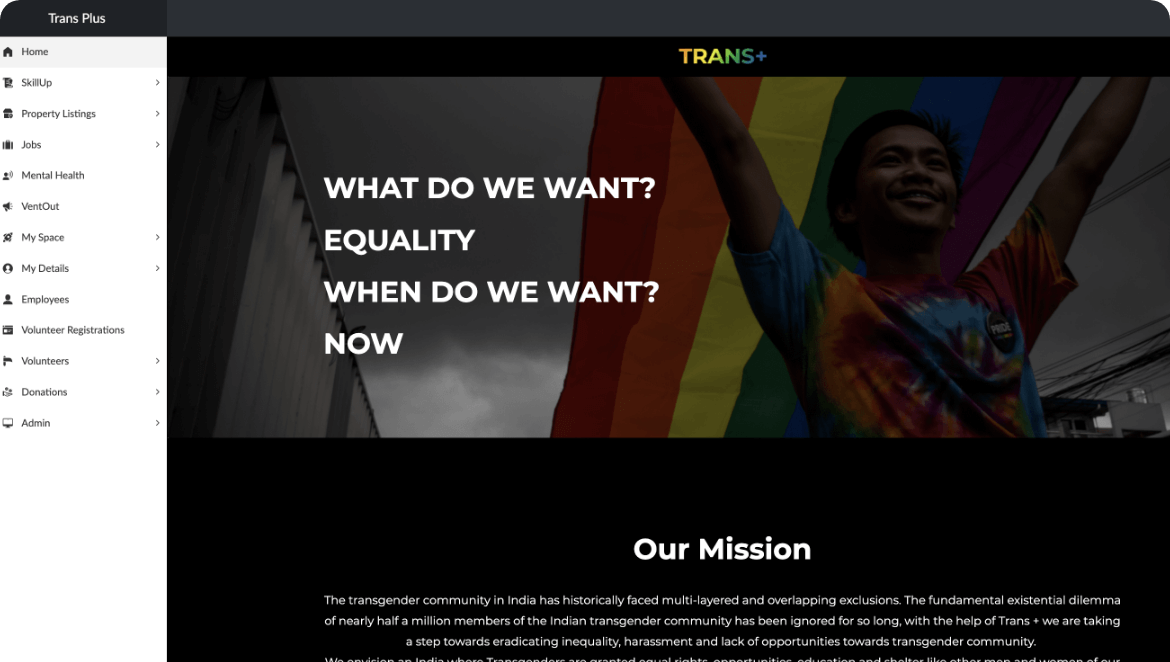 Cloud Doctor
The "Makkalai Thedi Maruthuvam scheme" of the Tamil Nadu government was well received during the difficult hours of the pandemic, when access to good medical care was not easy. Cloud Doctor is a Zoho Creator application to manage medical appointments and consultations hassle-free, and provides accessibility to all sections of society.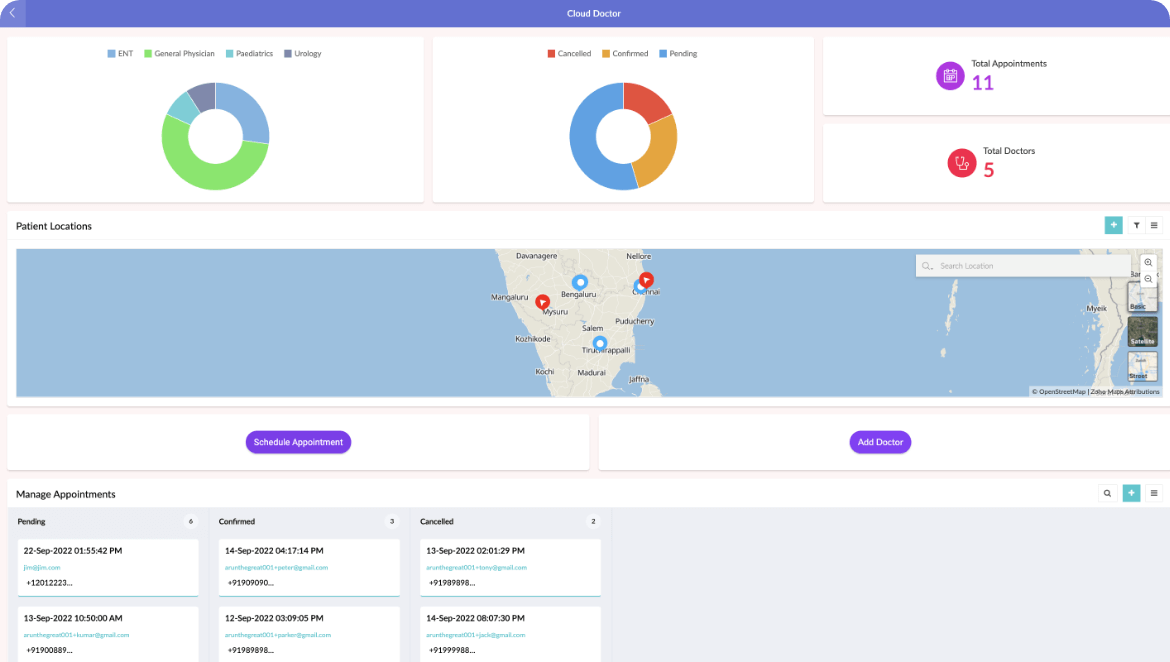 Honorary mentions
Soham Shirke
Consultant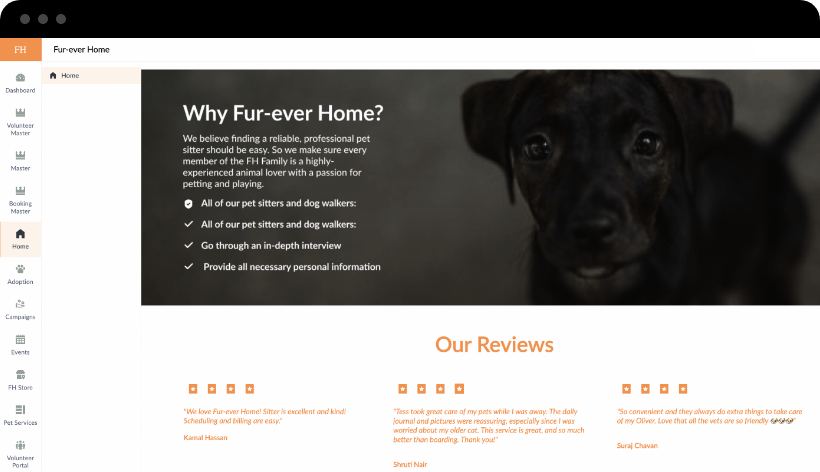 FurEver Home
In keeping with the "adopt, don't shop" movement, FurEver Home is a pet adoption application that provides a comprehensive app for adoptions, background checks, and veterinary appointments, as well as a marketplace for grooming products and medicine!
"Thank you Zoho Creator, and the whole Zoho team, for this wonderful hackathon. It gives us an opportunity to explore this amazing platform, and the features it possesses, to deliver apps with low-code/no-code. I'm still amazed at the way features like Zia, out-of-the-box AI, and augmented reality assist panned out—and the way we can integrate seamlessly on the apps, without much fuss. It's been a trippy ride over the last 3 months, and I definitely rank this among the top hackathons I've been part of."
Senthilkumar,
First place
Looking ahead
From pro-code elements and business intelligence to machine learning models and integrations, we had it all at the Zoho Creator – Build an App Challenge! The hackathon received praise from the developer community and we couldn't be more proud. We'd like to thank everyone—HackerEarth, the participants, our internal teams, and every individual who made the event a success.Watch this space, as we look forward to hosting more app-building enthusiasts in our future hackathons!
GLOBAL HACKATHON
300+

REGISTRATIONS

150+

PARTICIPANTS

20+

WORKING APPS
For the first time ever, we saw participation from 15+ countries across the globe! After multiple rounds of evaluations, we're here with the results!
Sahaya Angel
Homemaker
Application Name:
Course Master
Raju R K
Software Developer
Application Name:
Healthcare Management System
Snehal Bordekar
Technology Architect
Application Name:
BharatKrishi
Healthcare Management System
This is a healthcare and hospital management system built on Zoho Creator, that utilizes QR codes for collecting patient details, AR models for doctor training, and an array of features for hospital management that includes integrations with global databases to track metrics during pandemics.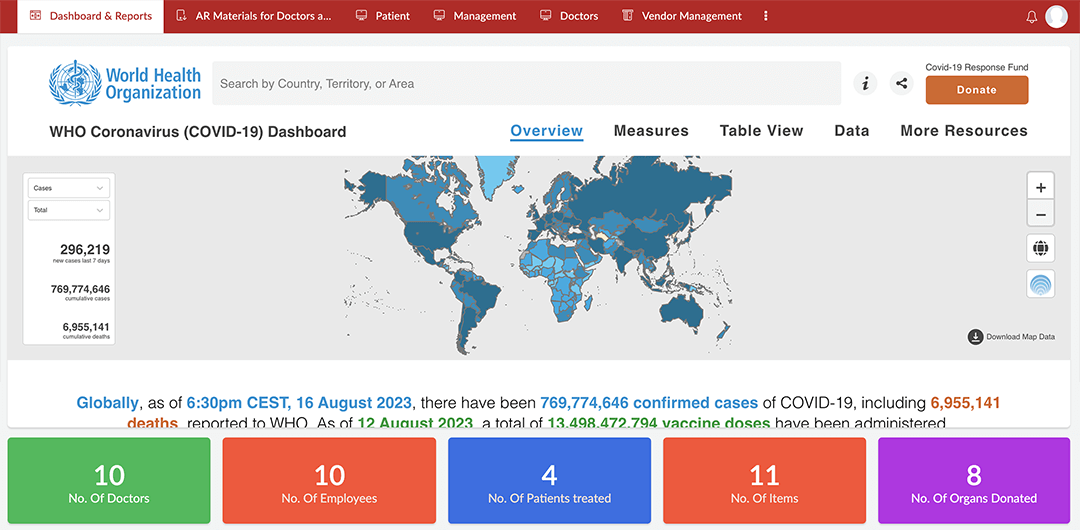 Course Master
Course Master is an end-to-end education app that focuses on structuring, training, and certification of online courses.The application streamlines administrative tasks, enhance the learning experience for students, and improves the efficiency and effectiveness of course delivery with features like progress checks and resource repositories for easy access.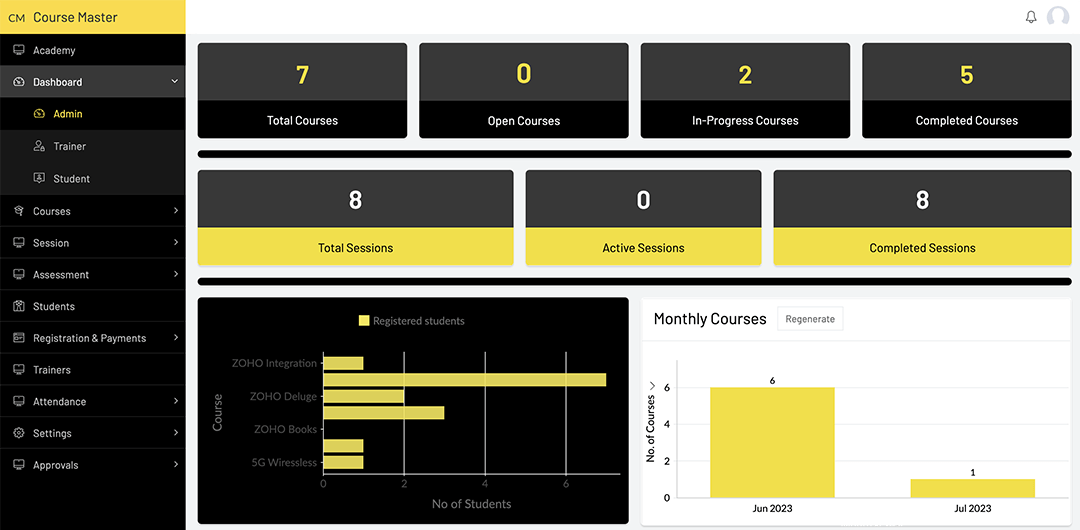 BharatKrishi
With the agricultural revolution at its core, the BharatKrishi app aims to remove middlemen from the supply chain providing farmers with access to real-time weather information, a directory of irrigation technology and practices, and a job board for hiring workers. The software also helps monitor livestock, crops, and inventory while making expert crop advisory services available to farmers.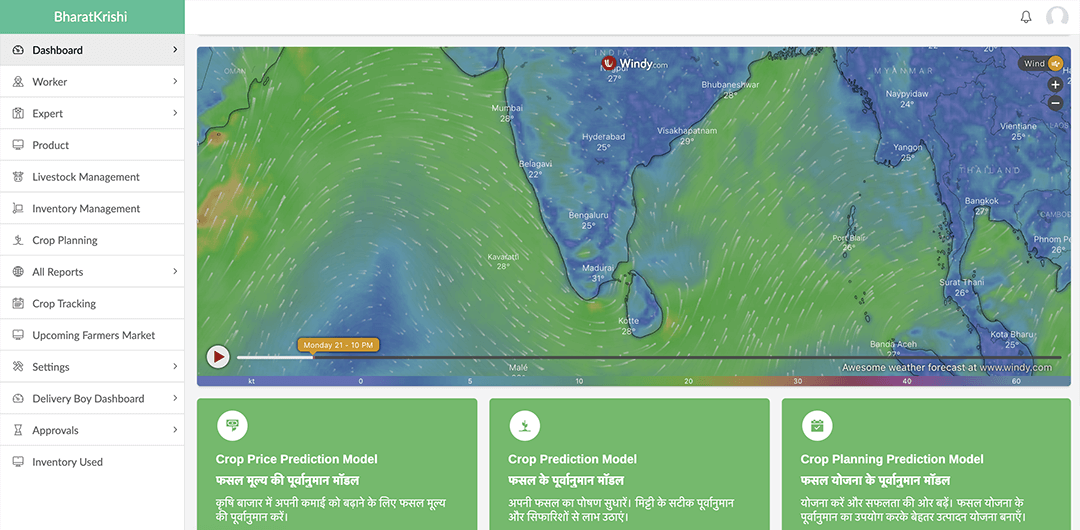 Honorary mentions
German Gail
Software Engineer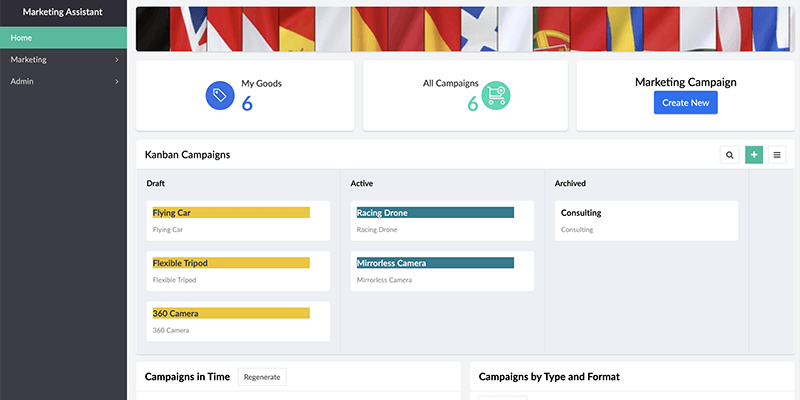 Marketing Assistant
The Marketing Assistant app on Zoho Creator comes with ChatGPT integration for content generation that solves localization challenges in marketing. It comes with an integration to a wider software bundle for campaign management.
Anjali Nambisan
Analyst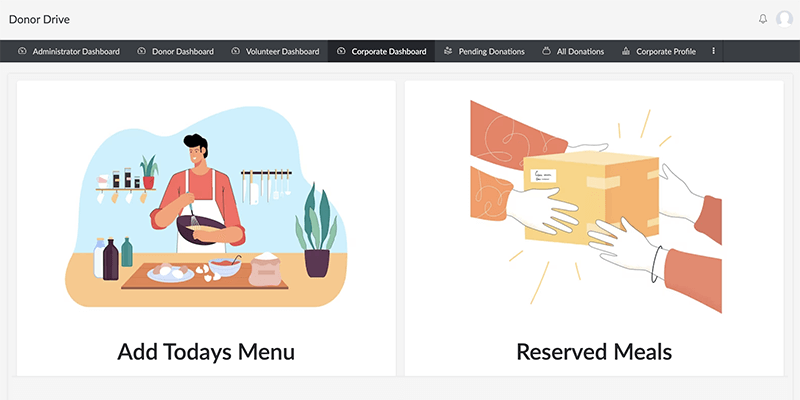 Donor Drive
This application on Zoho Creator strives for better food waste management and donor connectivity. The donors are connected to local NGOs, shelter homes, and other organizations that work towards feeding the homeless, orphanages, and other people in need. This would ensure surplus food reaches the intended beneficiaries in a timely and efficient manner.
"Thanks for organizing the Zoho Creator Hackathon. This is such a fantastic event that helps showcase our ideas and explore the maximum features of the platform! The event gave us good visibility in the global developer community. We appreciate the Zoho Creator team for the opportunity."
Raju R K,
First place
Looking ahead
We'd like to thank all the participants from across the world for participating and producing some of the best apps ever built on Zoho Creator. Join us as we continue to search for the best low-code developers through both our exclusive country and audience-based hackathons, as well as our open innovation-themed Global Hackathon.