Reports
Reports display the data collected via Forms. Reports are nothing but tables that are automatically populated with data added through a form. Every form, by default, has a report. The name is usually [FORM-NAME] report. Assume you have created a Form called "Employee". A default report named "Employee Report" will be created with all the fields in the Employee Form. You can create any number of reports for a single form with the required name. Click on the Reports link to view all the reports related to the form, as shown in the screen-shot below.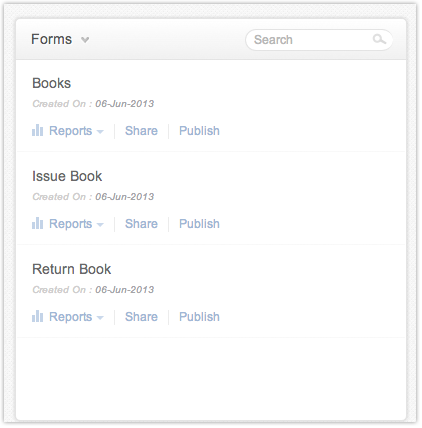 Click on a report to display the Report Settings page as shown in the screen-shot below. This page provides options to sort, filter and group records, set access permissions, control the display of columns, configure custom actions etc.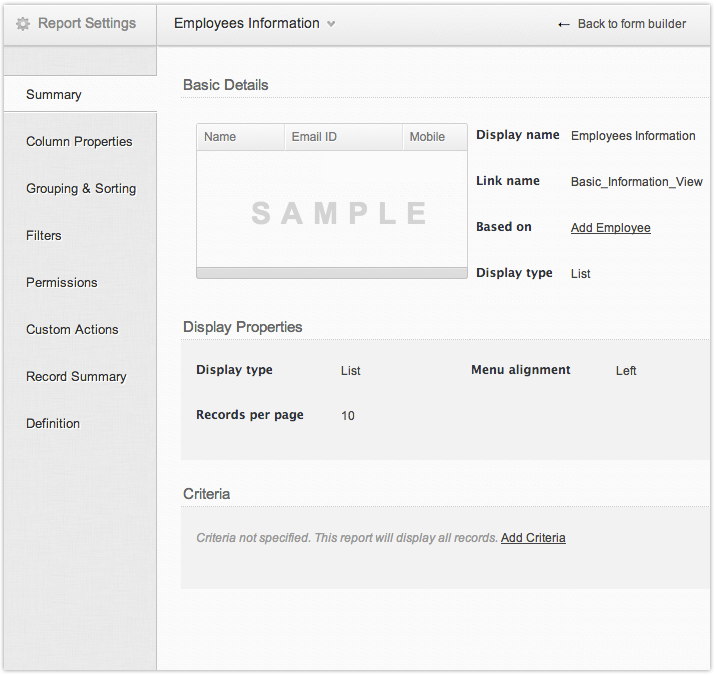 To view the report in Live mode, click on Access this application button. Given below is the screen-shot of the Employee View that displays the data entered through the Employee Form. By default, the data is displayed as a List with rows and columns of data. You can also display the data as a Grid, Calender, Summary or as Pivot tables and charts.