Creator
Get a free Community edition
Nothing to download or install. No commitments. No hassle.
Use Zoho Creator to create custom business applications for your organization. Create your developer account now to get started.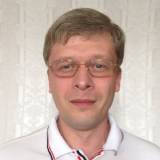 "I love the fact that the Zoho Creator team doesn't stand still. The Creator platform is getting better, faster, and is improving its interface all the time. They've made some big breakthroughs in the last few years, and I'd say that there are very few tasks today that cannot be done on the platform."
- Igor Vatasenko